These Were the Most-Liked Homes on Airbnb's Instagram in 2021
Sometimes you already know where you want to go, fire up your favorite booking platform, and simply search for accommodation. Sometimes you didn't know you just had to travel somewhere until a colorful, eye-catching photo of a treehouse popped up on your Instagram feed. When it comes to Airbnbs, the accommodation can often be even more enticing than the destination, and Airbnb's Instagram account is the perfect source of inspiration for your next trip. These are the Airbnbs that received the most likes on Airbnb's Instagram page in 2021.
We hope you love the most-liked Airbnbs of 2021! Just so you know, Matador may collect a small commission from the links on this page if you decide to book a stay. Listed prices are accurate as of the time of publication.
Zion EcoCabin – Hildale, Utah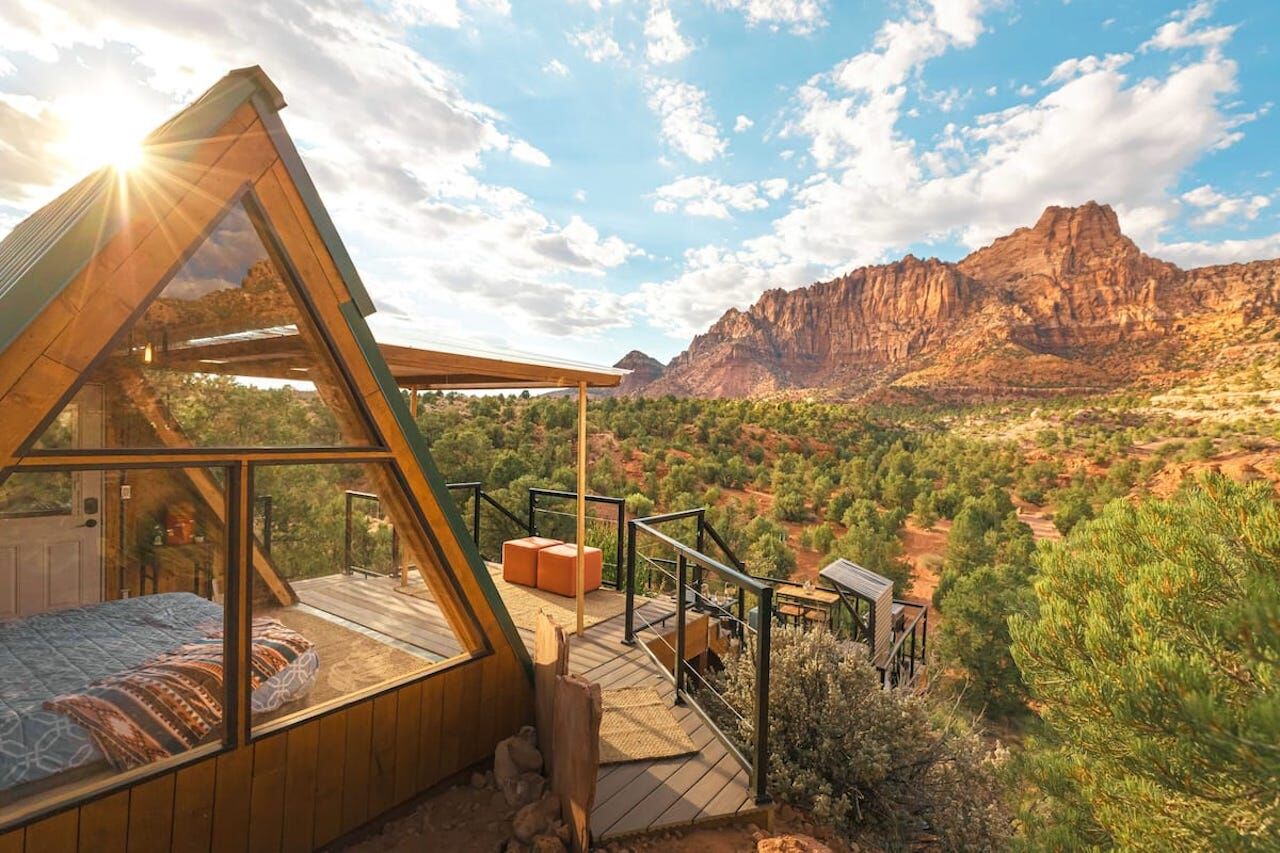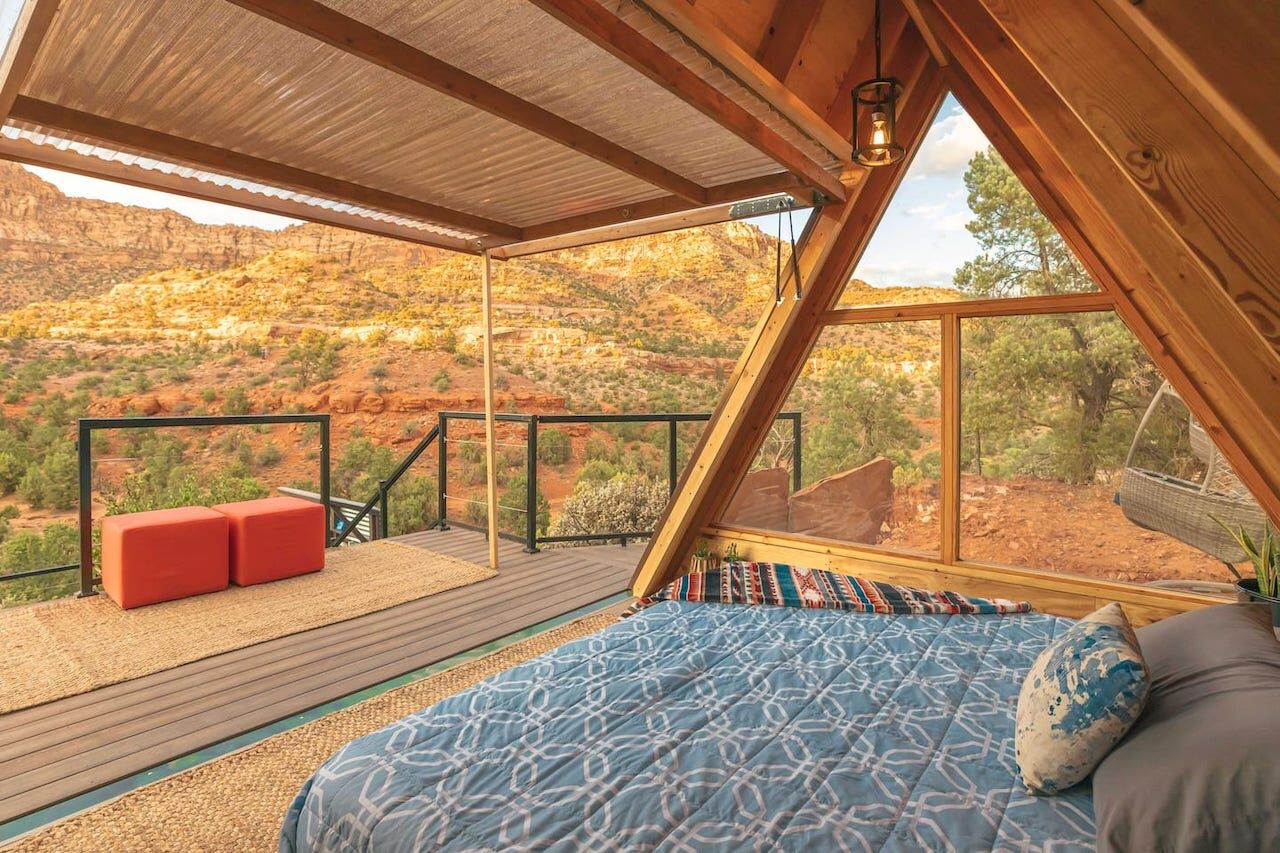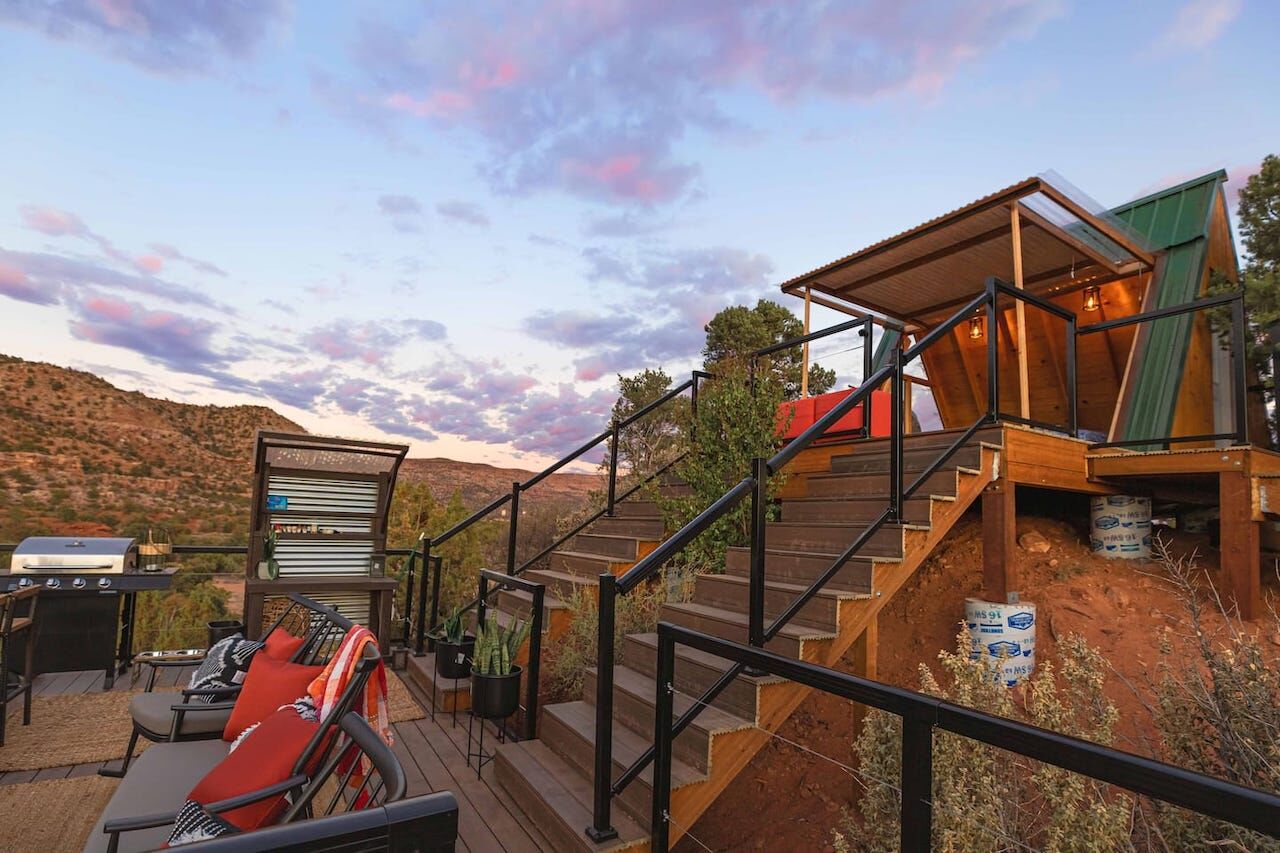 This A-frame eco-cabin has stunning panoramic views of the Zion Mountains. Perfect for a couple looking for a cozy glamping experience, this cabin is one of the best properties in utah for a national parks trip.
Two guests, one bedroom
Price: From $645 per night
Raven Rock Treehouse – Fletcher, North Carolina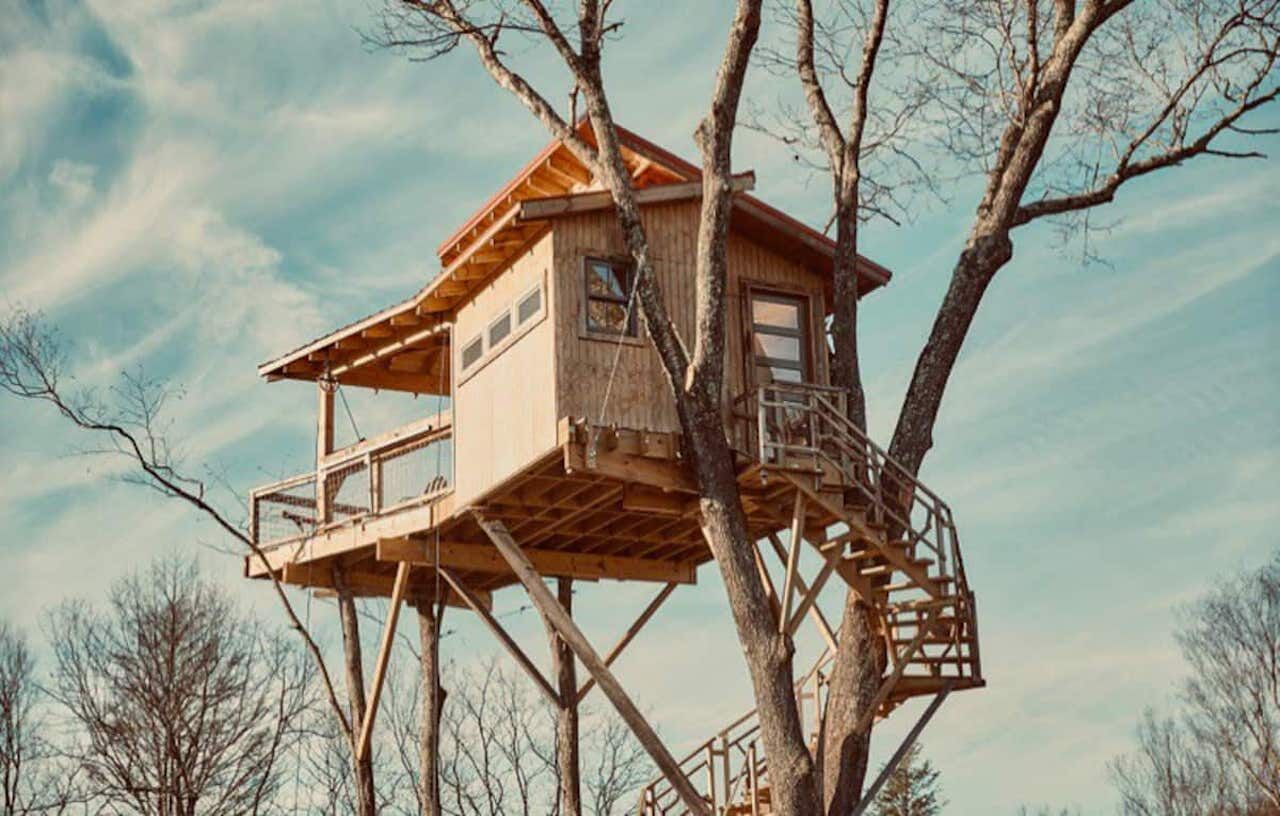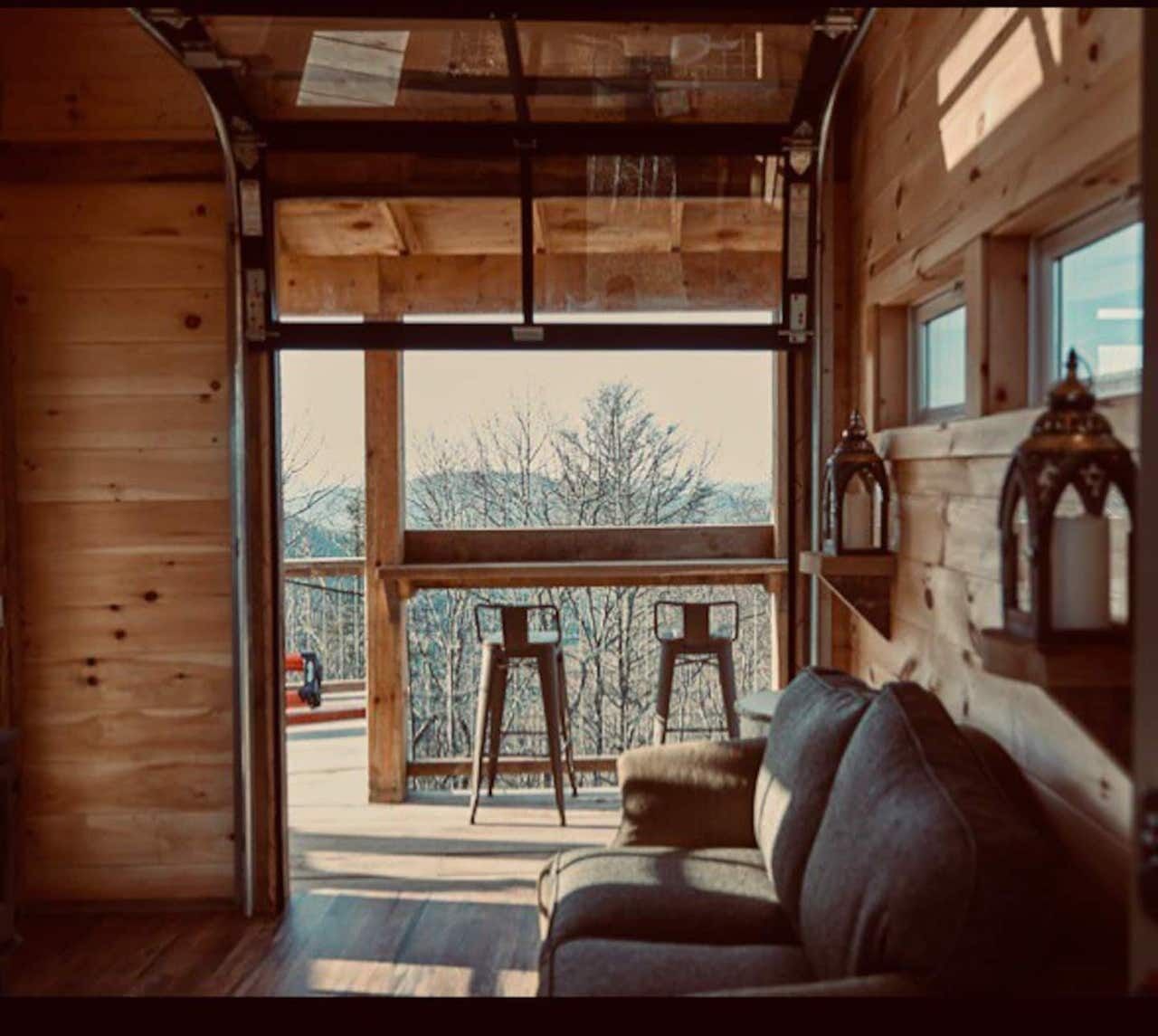 This off-the-grid treehouse is located high among the tree branches in a 40-acre wildlife preserve. Nearby, you'll find hiking, artisan shops, wineries, and restaurants, and despite the remote location, this Asheville-area Airbnb is just 10 miles from the regional airport.
Two guests, one bedroom
Price: From $129 per night
Crow's Nest – Monte Rio, California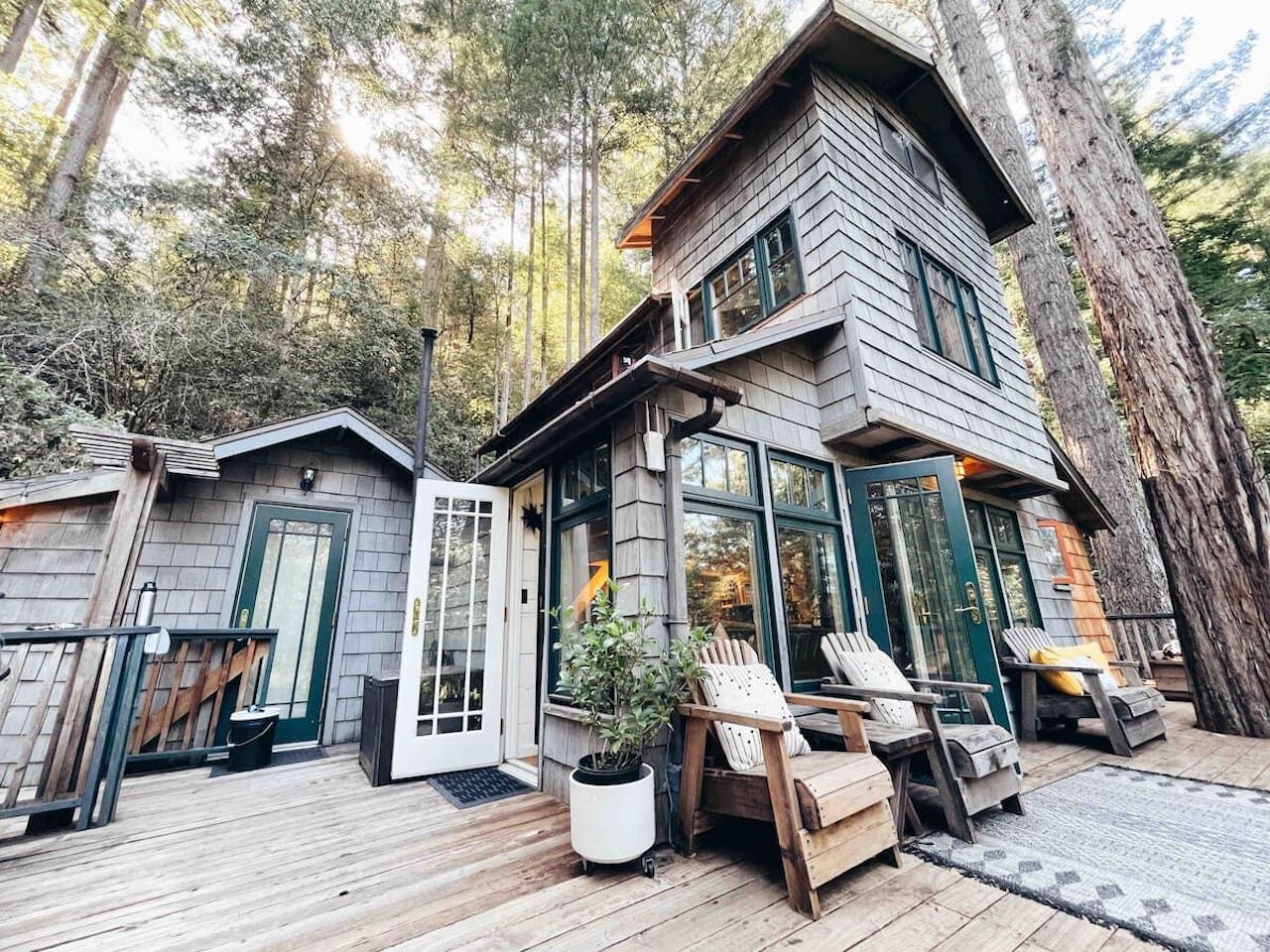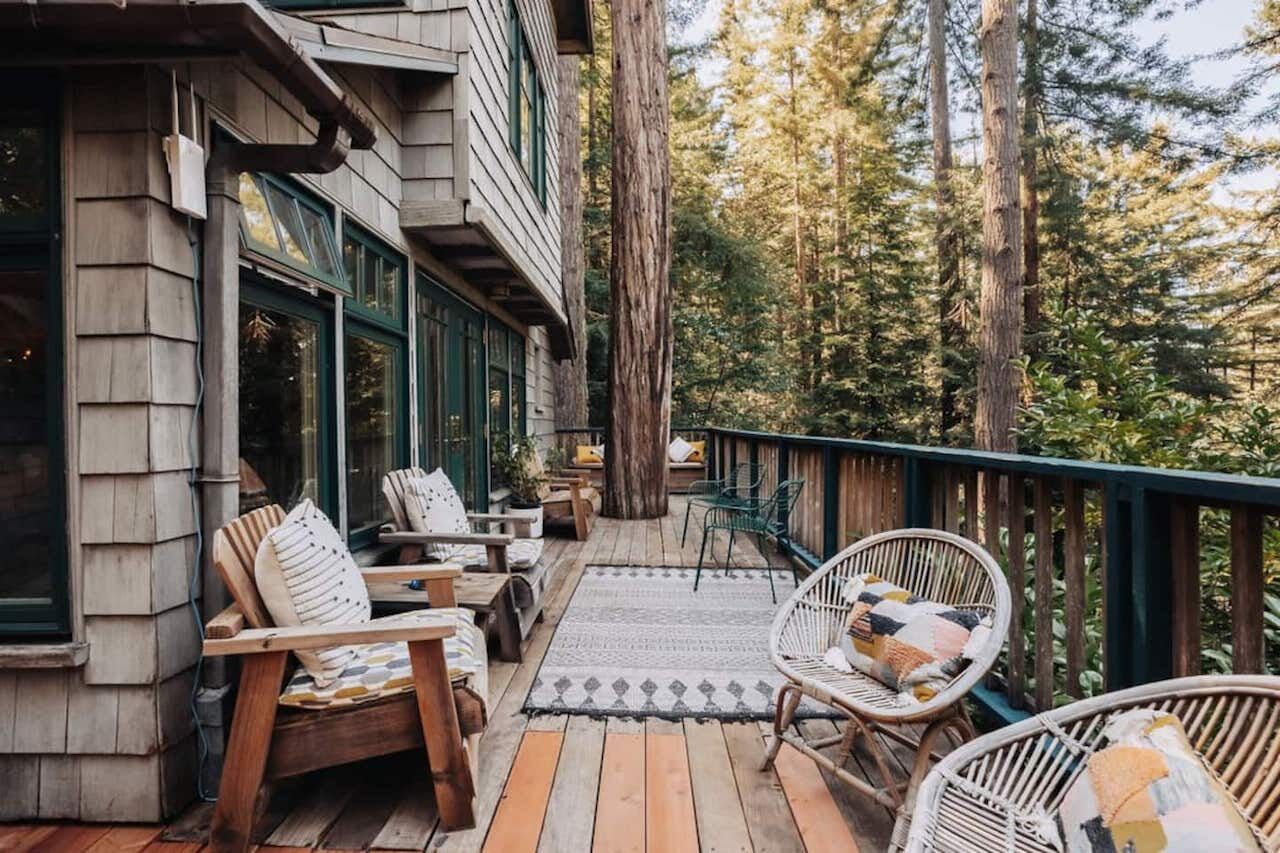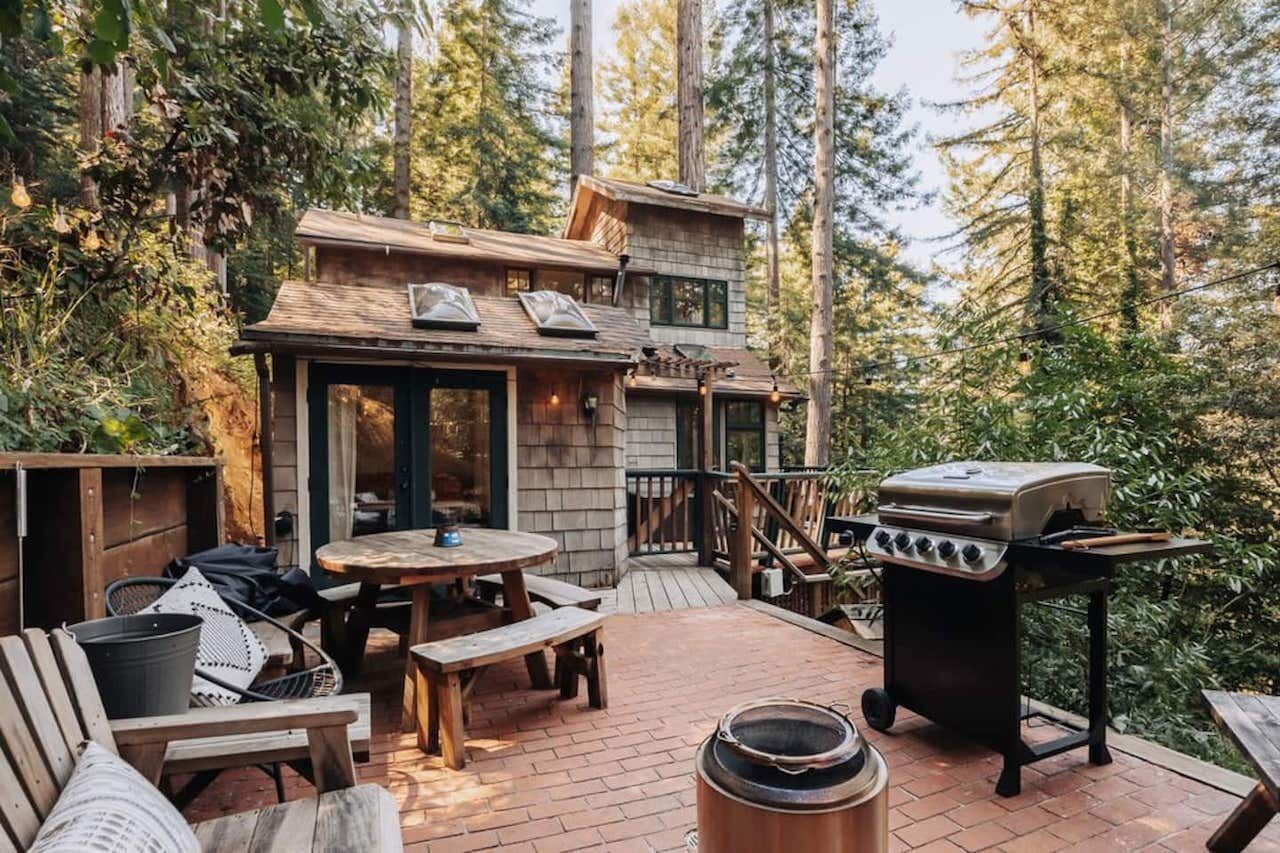 Nestled among the redwoods of Monte Rio, the Crow's Nest has views of the surrounding old growth forest, as well as a hot tub and patio. The wide-open floor plan and airy design will give you more than enough room to relax and enjoy the redwood panoramas.
Four guests, two bedrooms
Price: From $444 per night
The Kingdom A-Frame – Burke, Vermont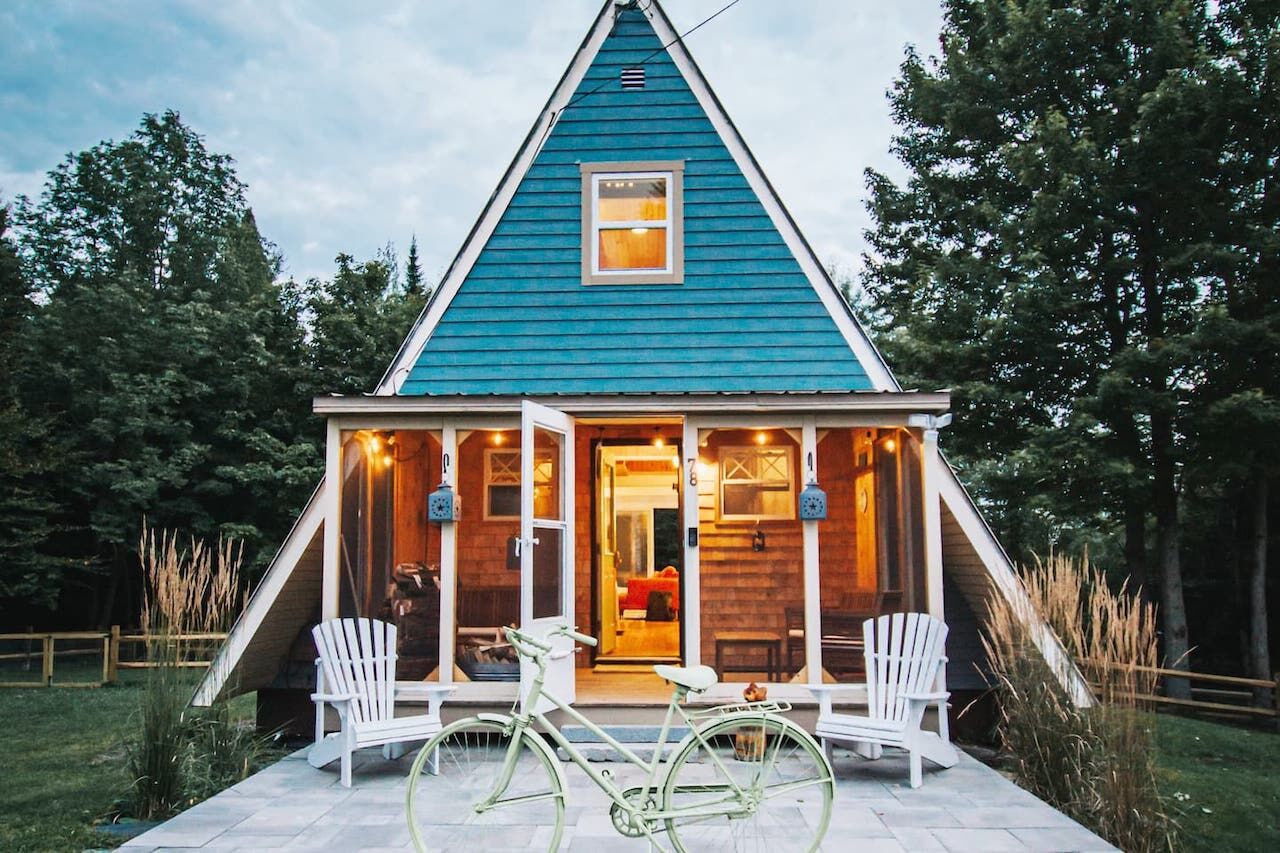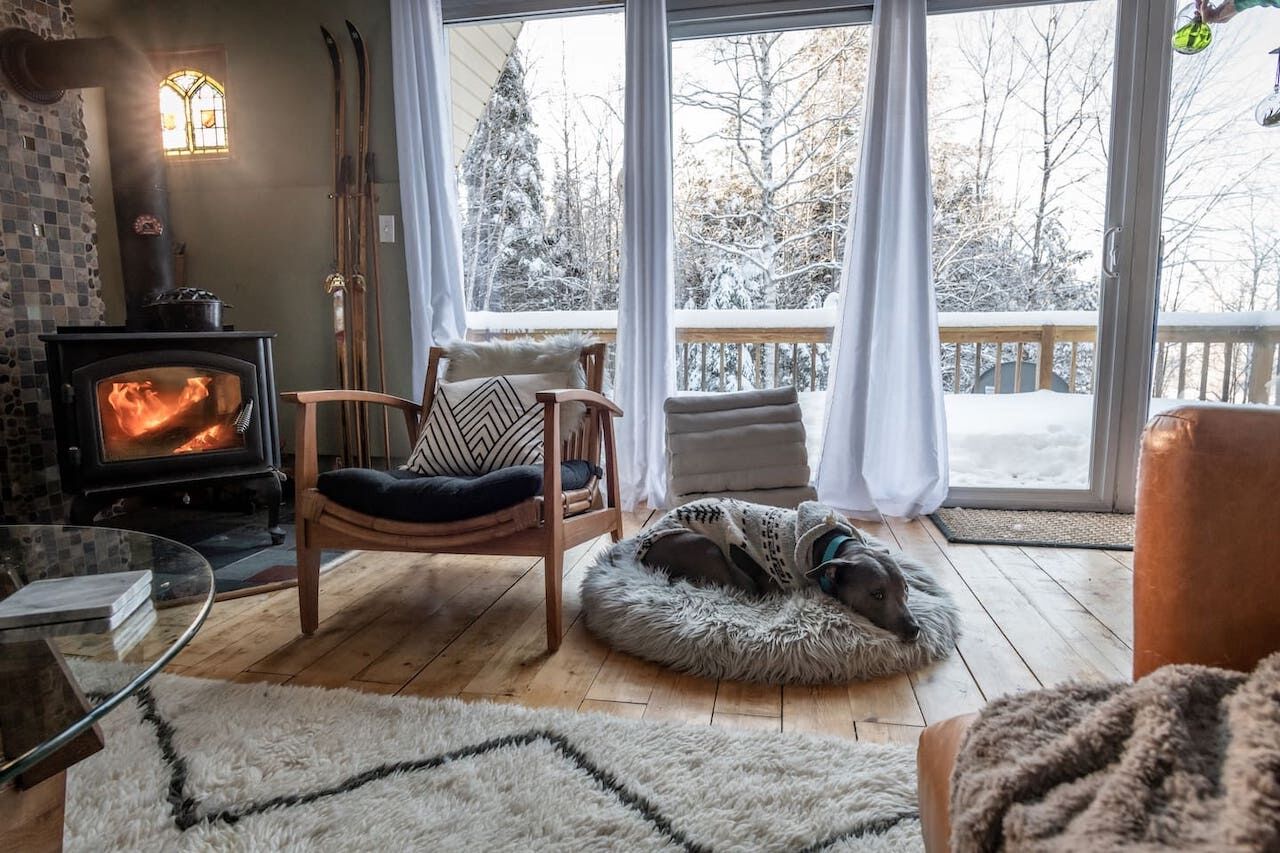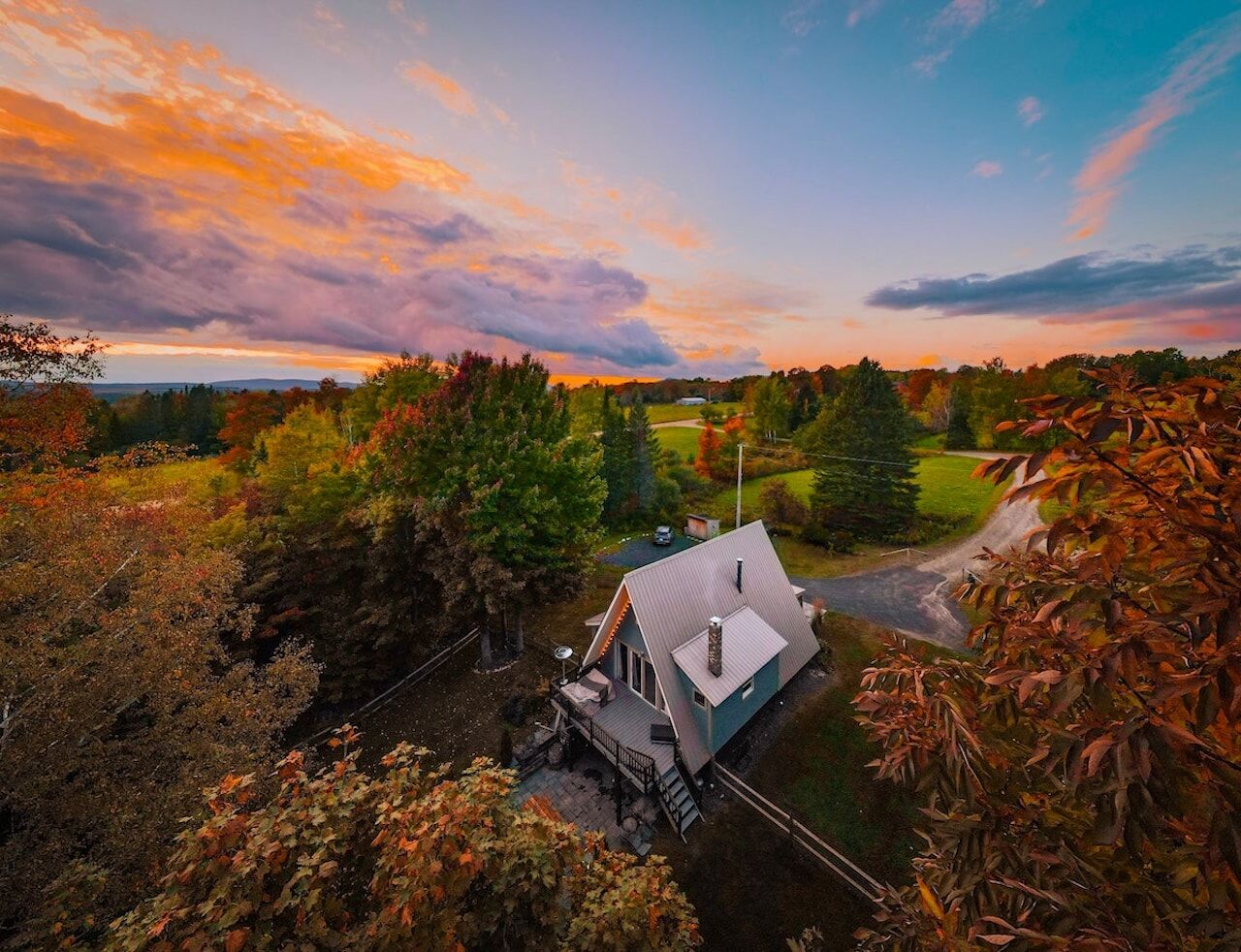 Just minutes from Kingdom Trails, Burke Mountain, and Lake Willoughby, this A-frame is quintessential rustic Vermont. You might not have access to big city amenities, but the cabin's rural charm makes it one of the best remote Airbnbs in New England.
Four guests, three bedrooms
Price: From $237 per night
The Woodlands House – Sandy, Oregon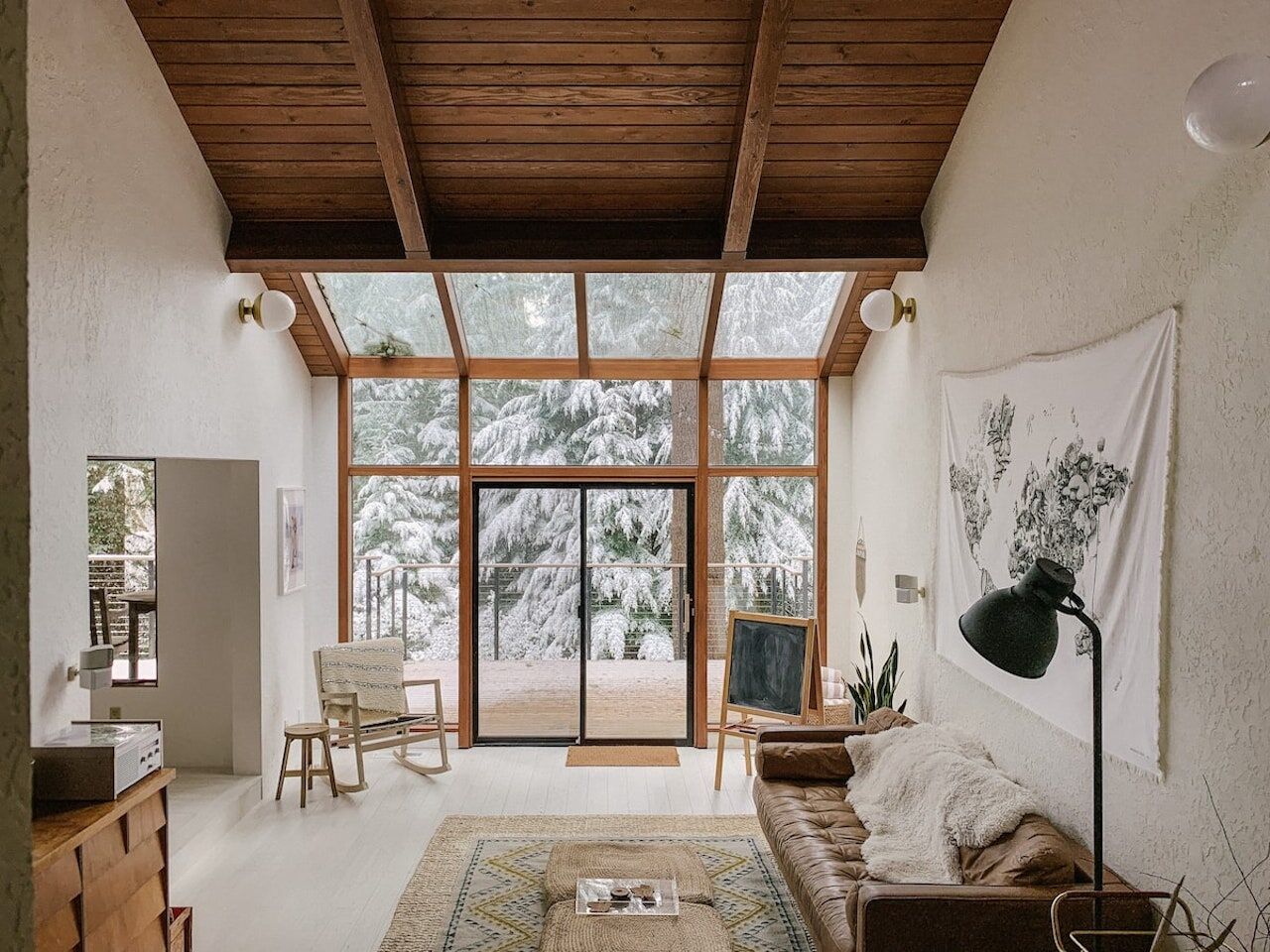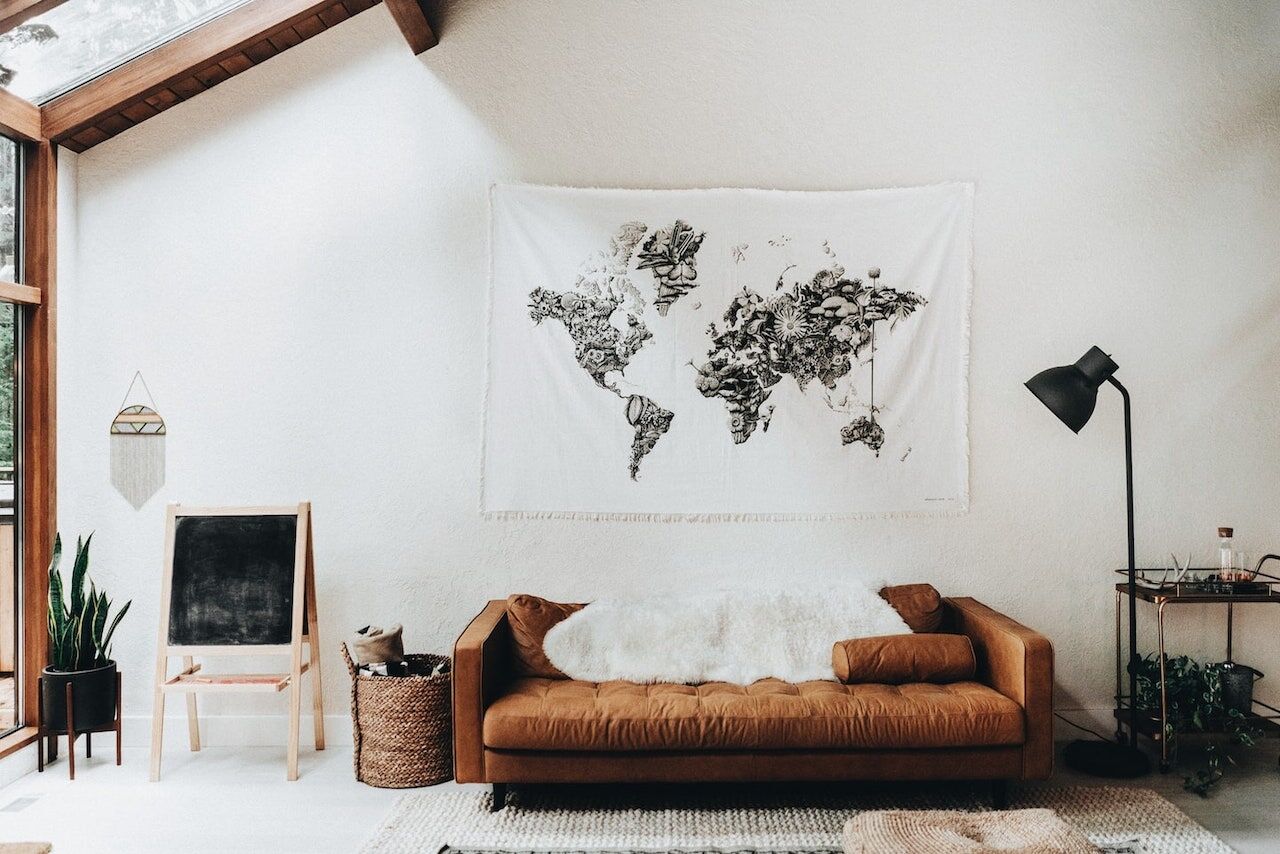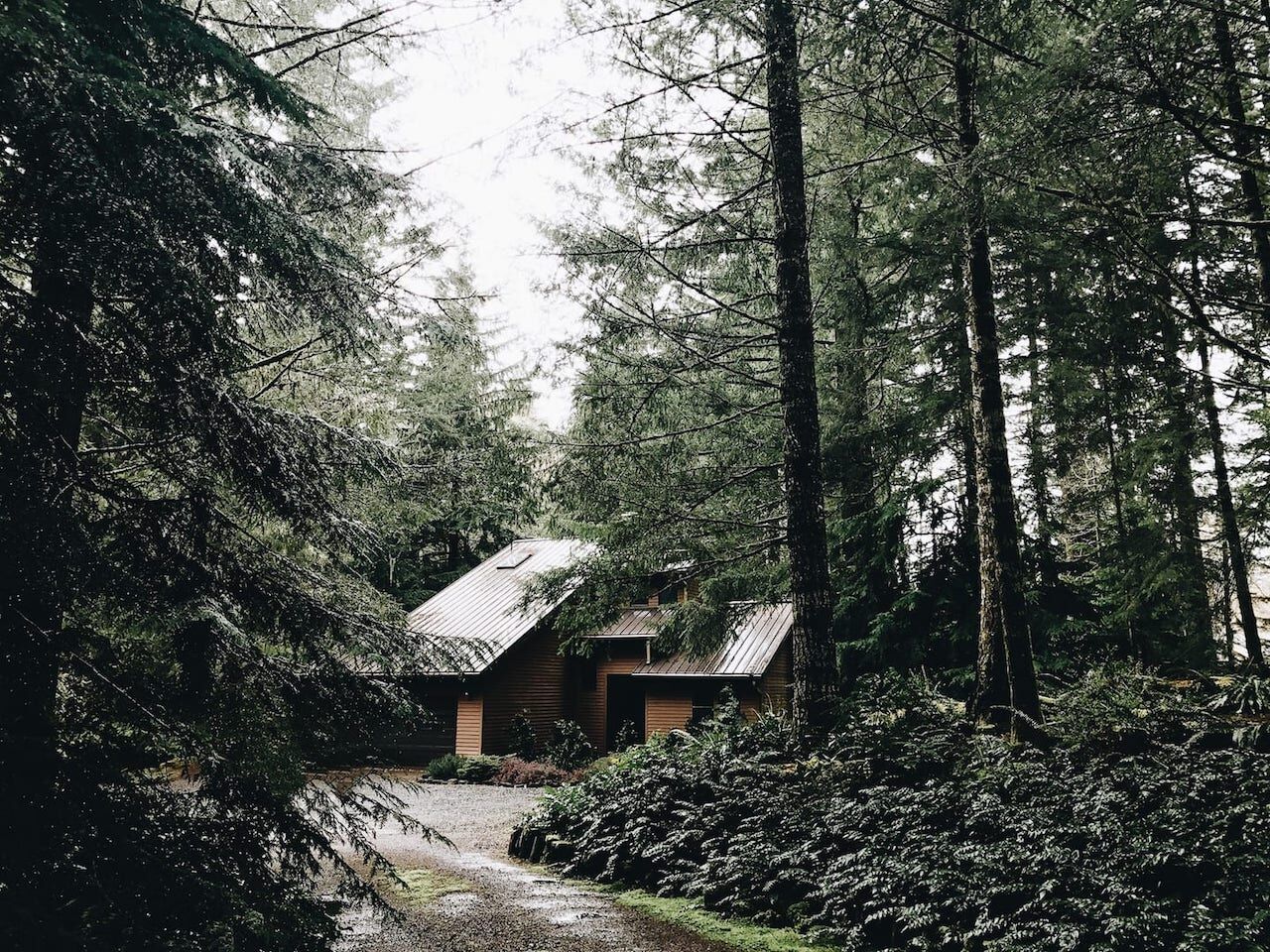 Sitting on five acres of an old growth private forest, the Woodlands House has two outdoor decks surrounded by pine trees. The home was built in a mixture of mid-century and Scandinavian design, and a six-person hot tub that's perfect for relaxing after a day of skiing, making it one of the best accommodations in the Pacific Northwest.
Seven guests, four bedrooms
Price: From $437 per night
Villa Amalfi – Tulum, Mexico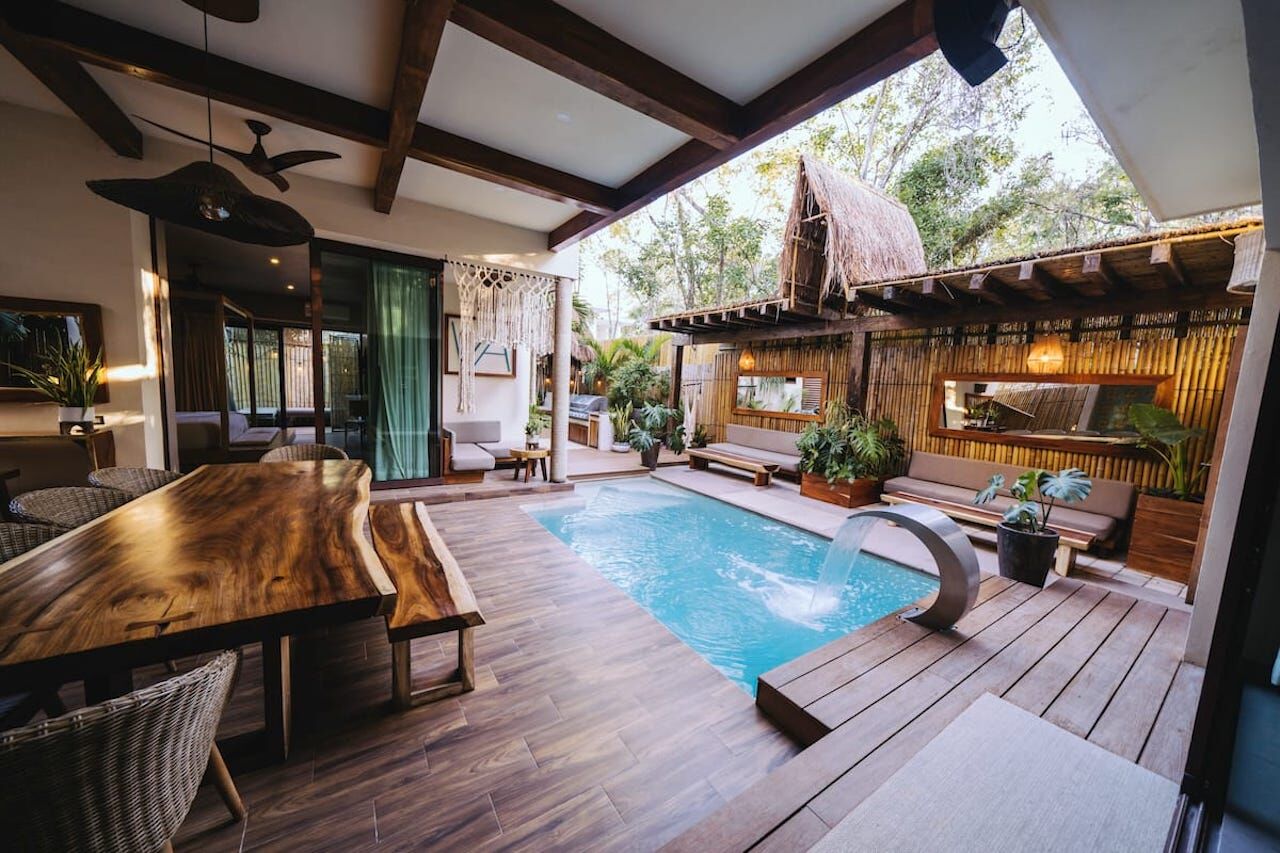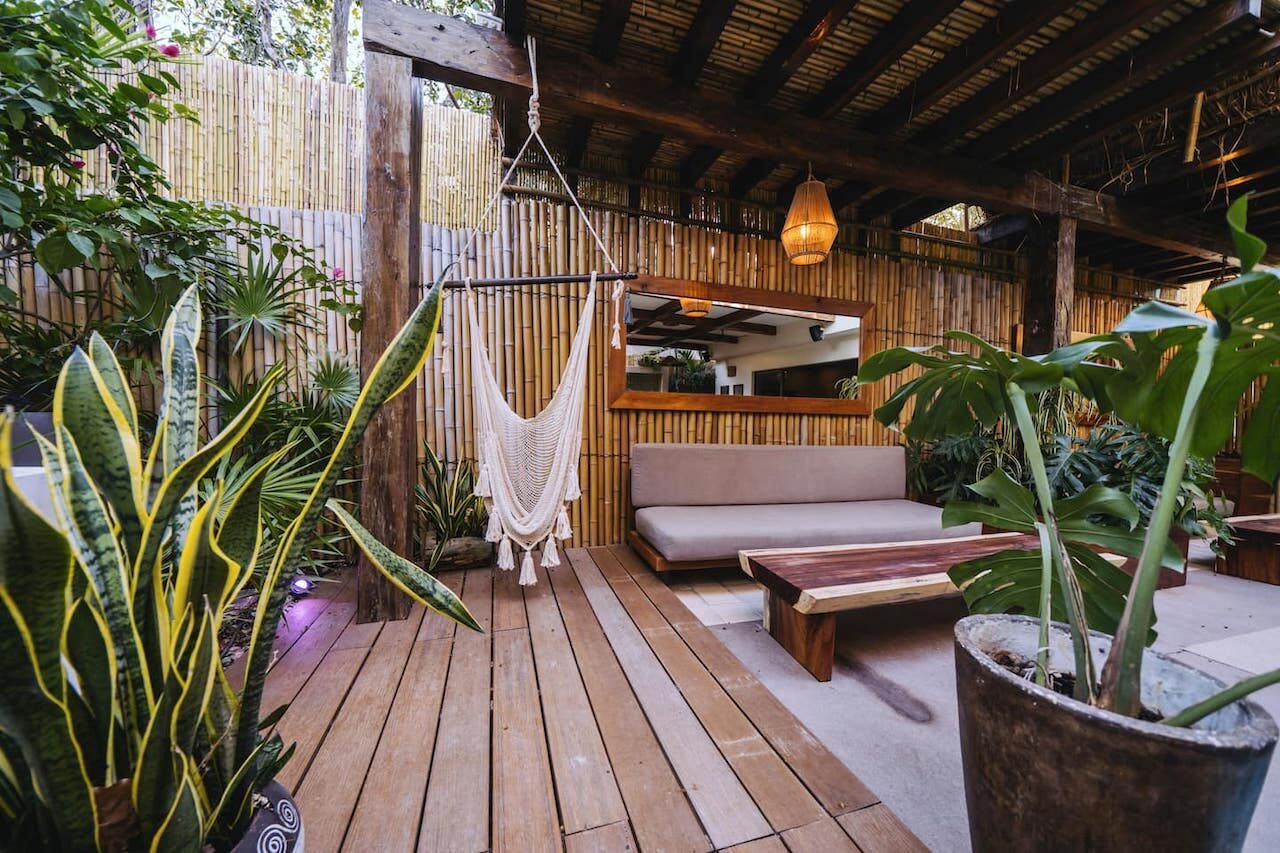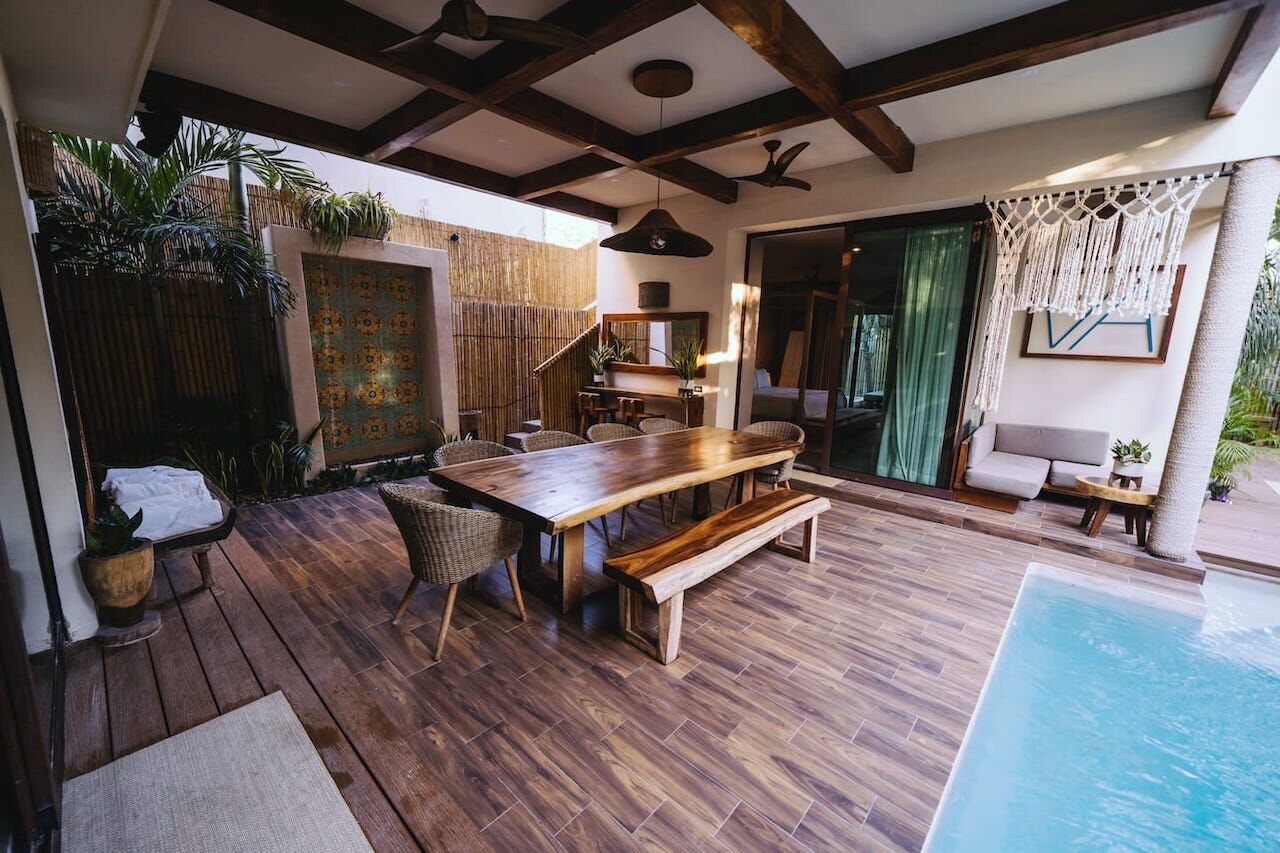 This modern villa, large enough to accommodate 10 guests, is designed to be both energy efficient and to blur the line between indoors and outdoors, with an open-air dining area and pool. Located in an ecological-minded neighborhood, between a white sand beach and the town center, this villa is one of the best places to stay in Tulum.
Ten guests, five bedrooms
Price: From $705 per night
Mariner Boathouse – Belgrade, Serbia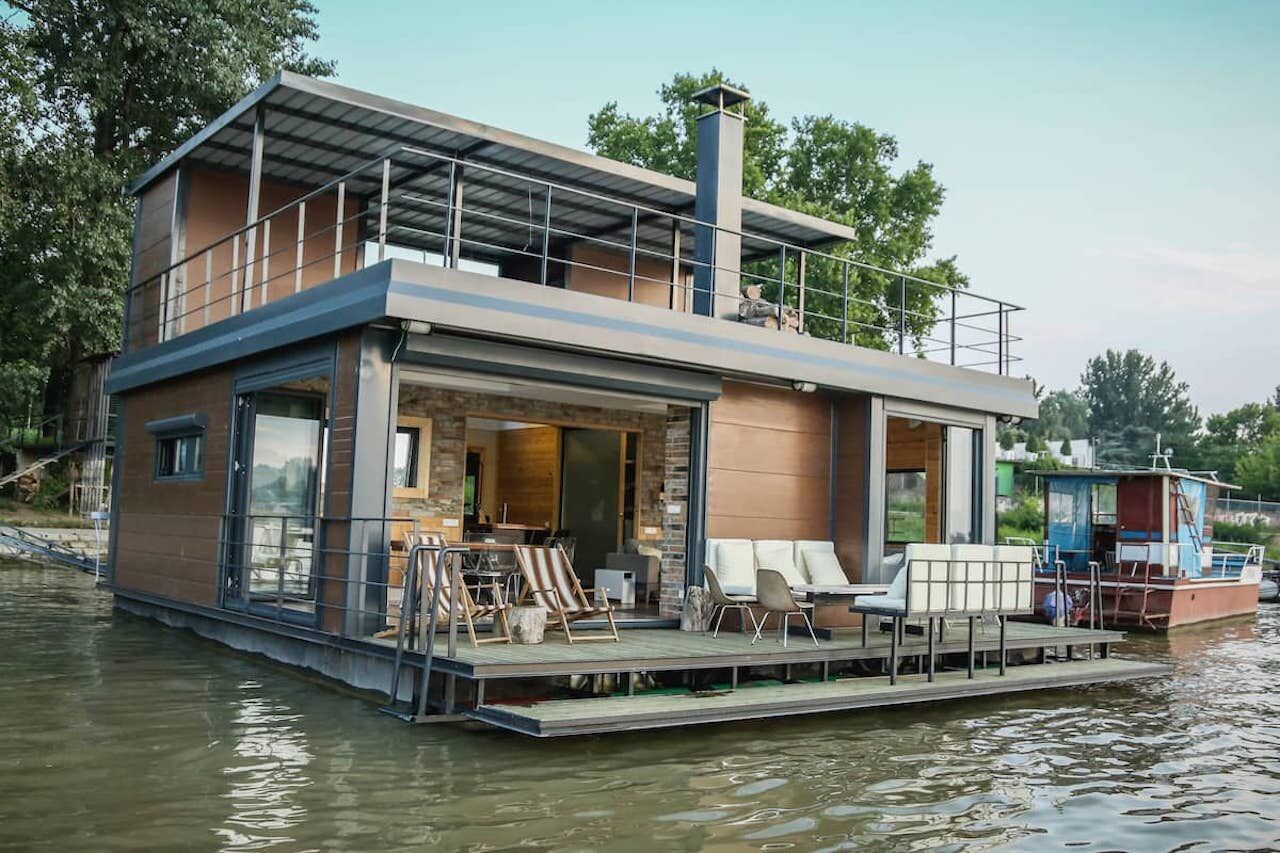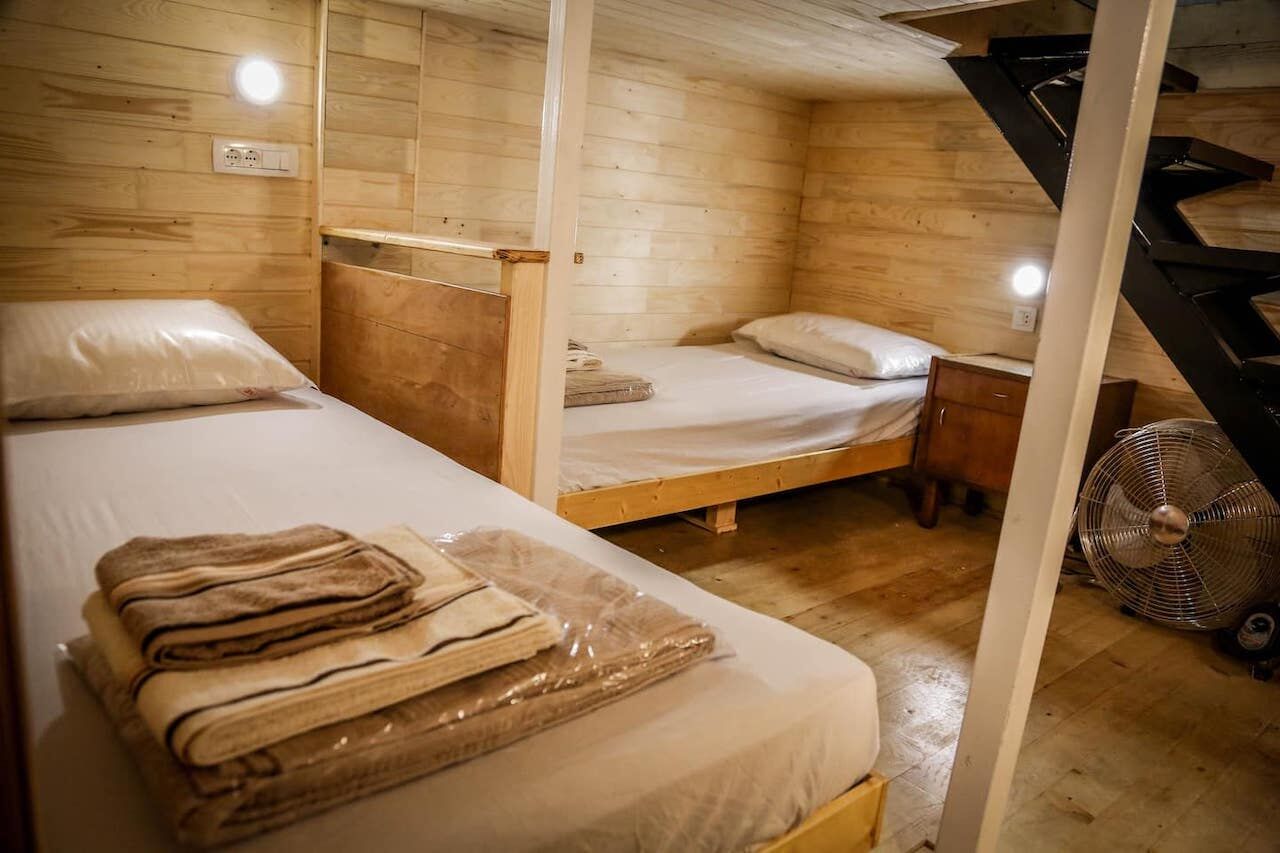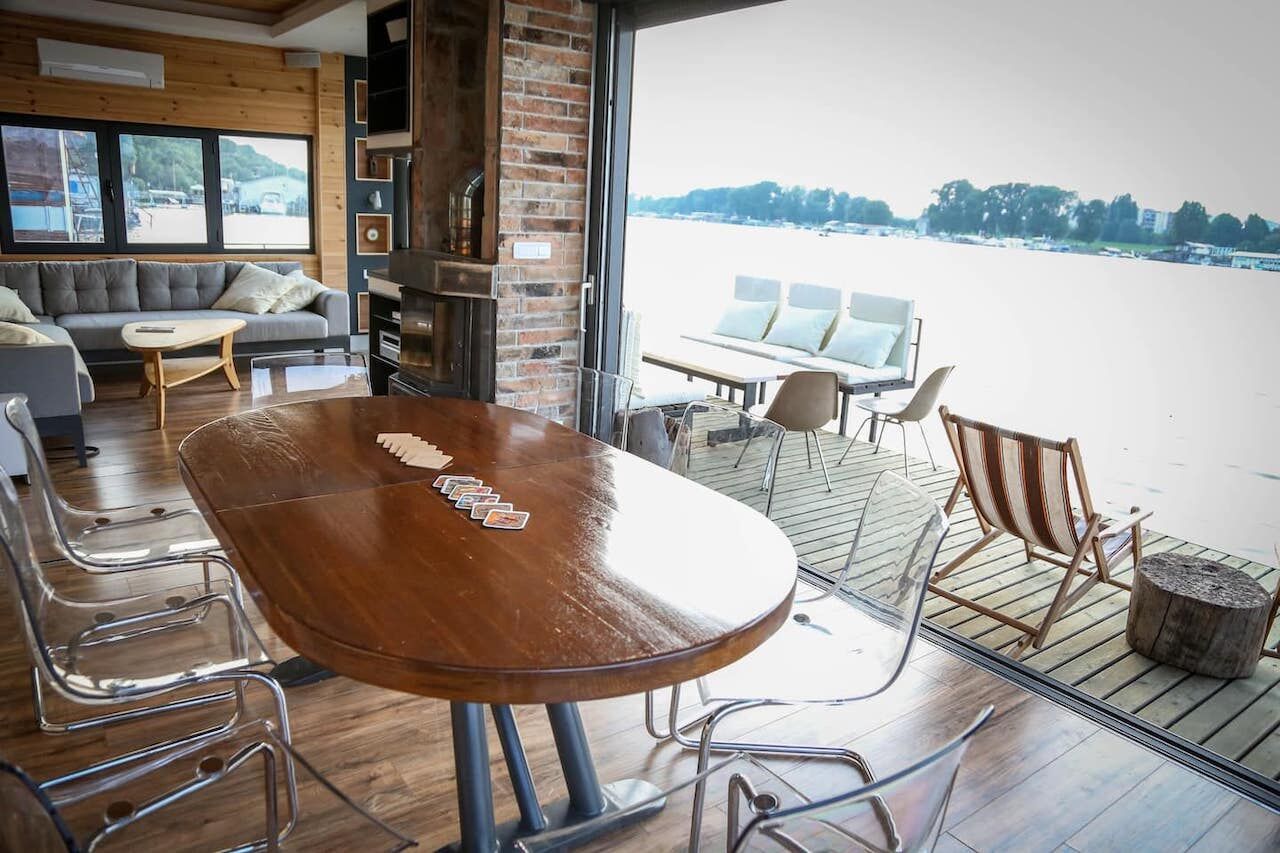 Floating at the confluence of the Sava and Danube rivers in Belgrade, the Mariner Boathouse is docked on Ada Ciganlija, a former island and current recreational sports complex. There are four miles of beaches and several restaurants nearby, making the houseboat an ideal base for exploring Belgrade.
Ten guests, three bedrooms
Price: From $150 per night
Maison Lafleur – Le Vignau, France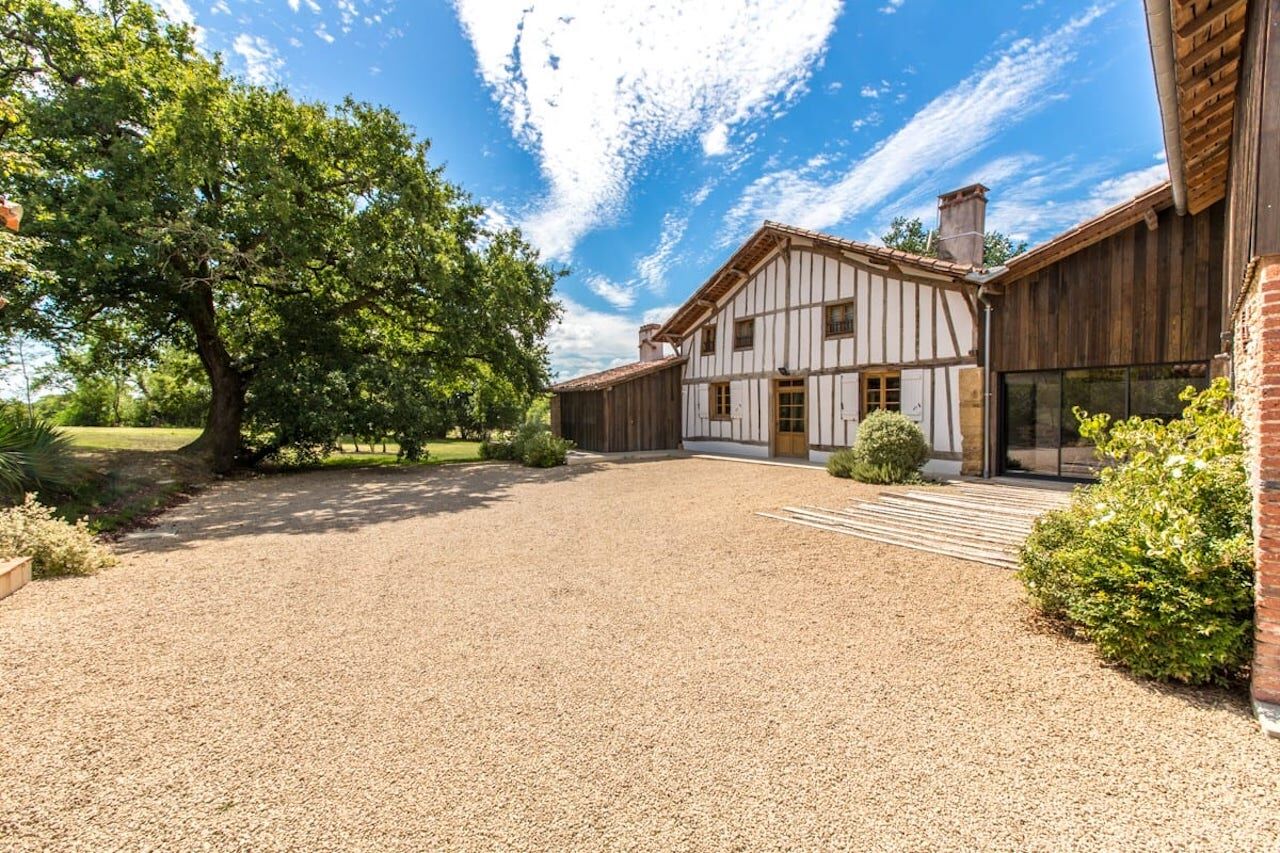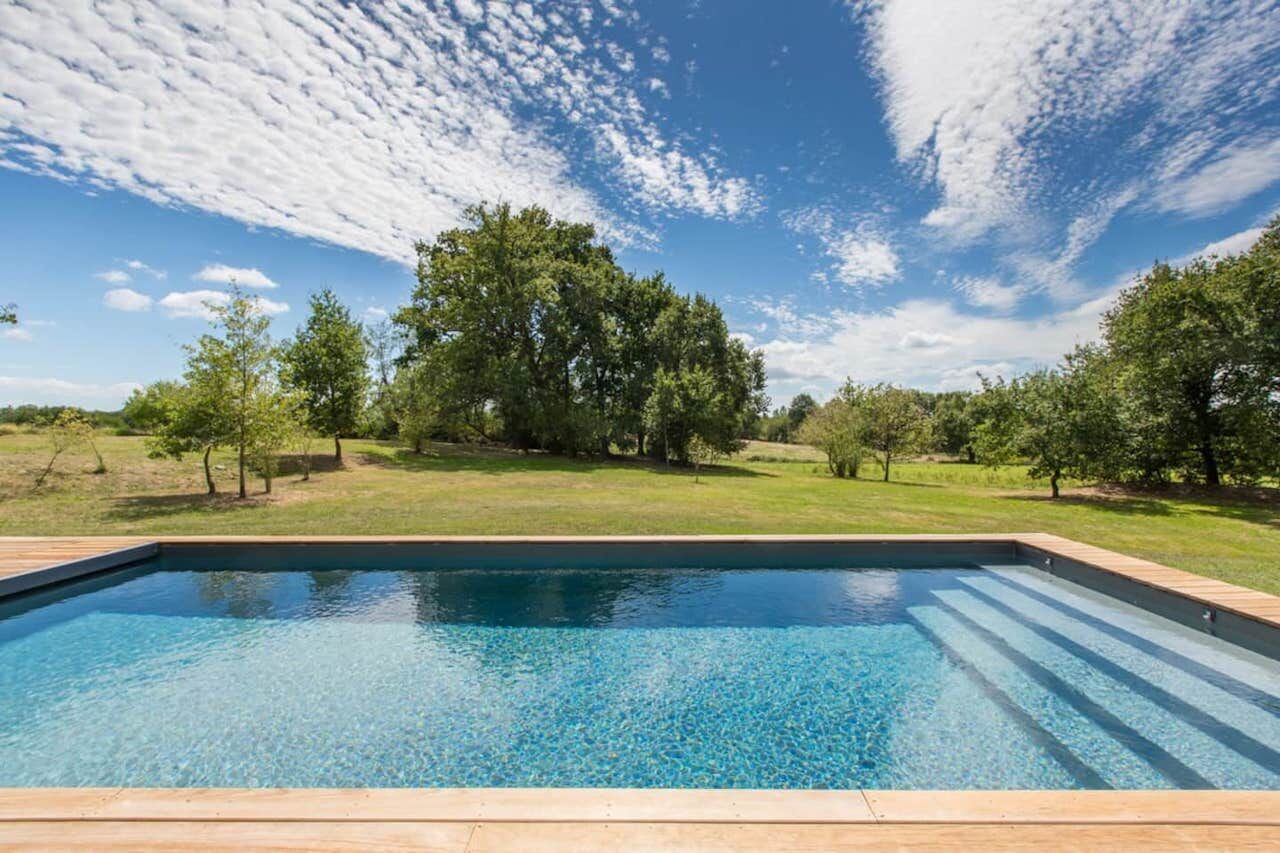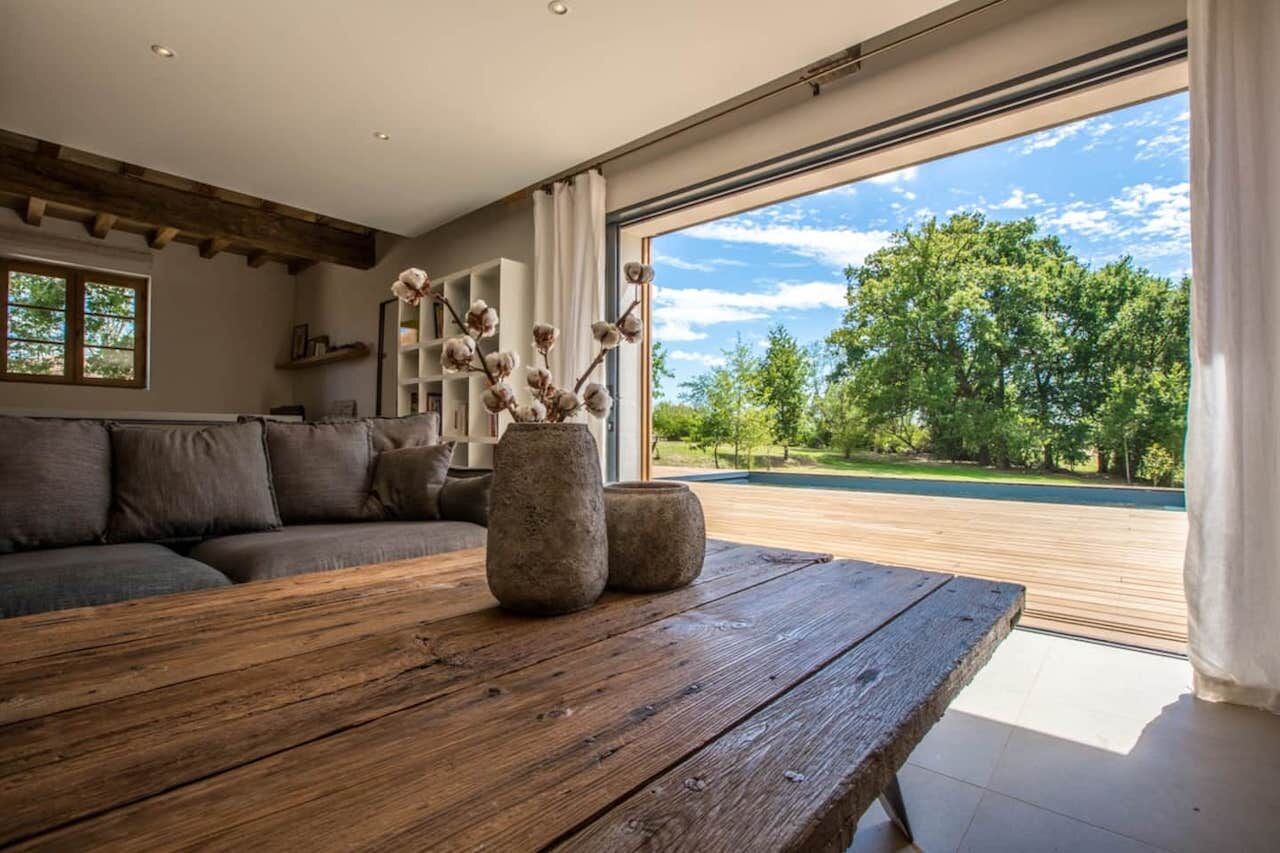 A traditional wood-frame farmhouse, this 18th century home combines rustic, rural charm with modern luxury. Surrounded by century-old oaks, the modest accommodation also has a private heated pool. It's certainly not as ritzy as Paris' most luxurious Airbnbs, but you'll be more than comfortable.
Eight guests, three bedrooms
Price: From $221 per night
Hermosa Cabana – Mineral de Chico, Mexico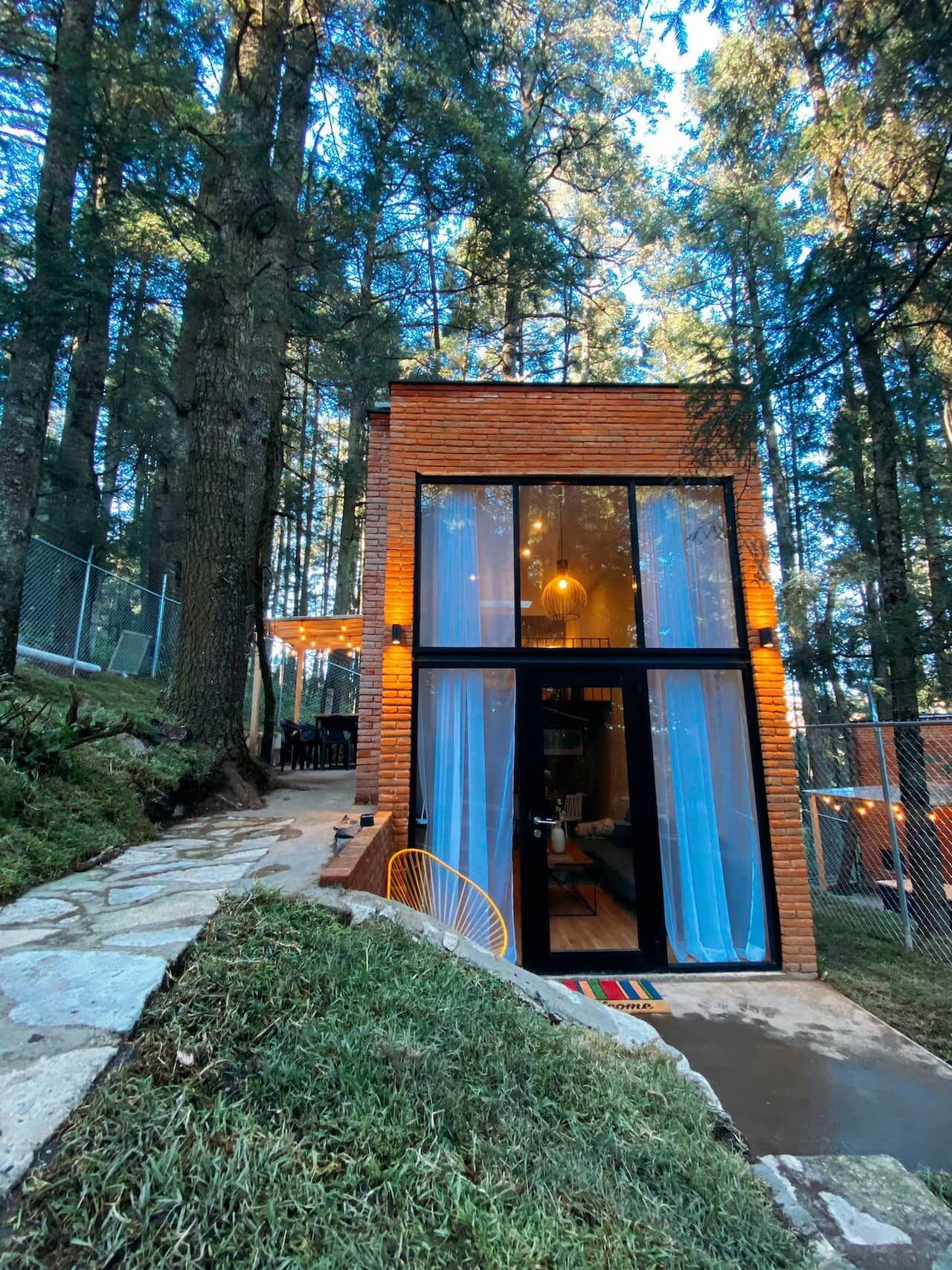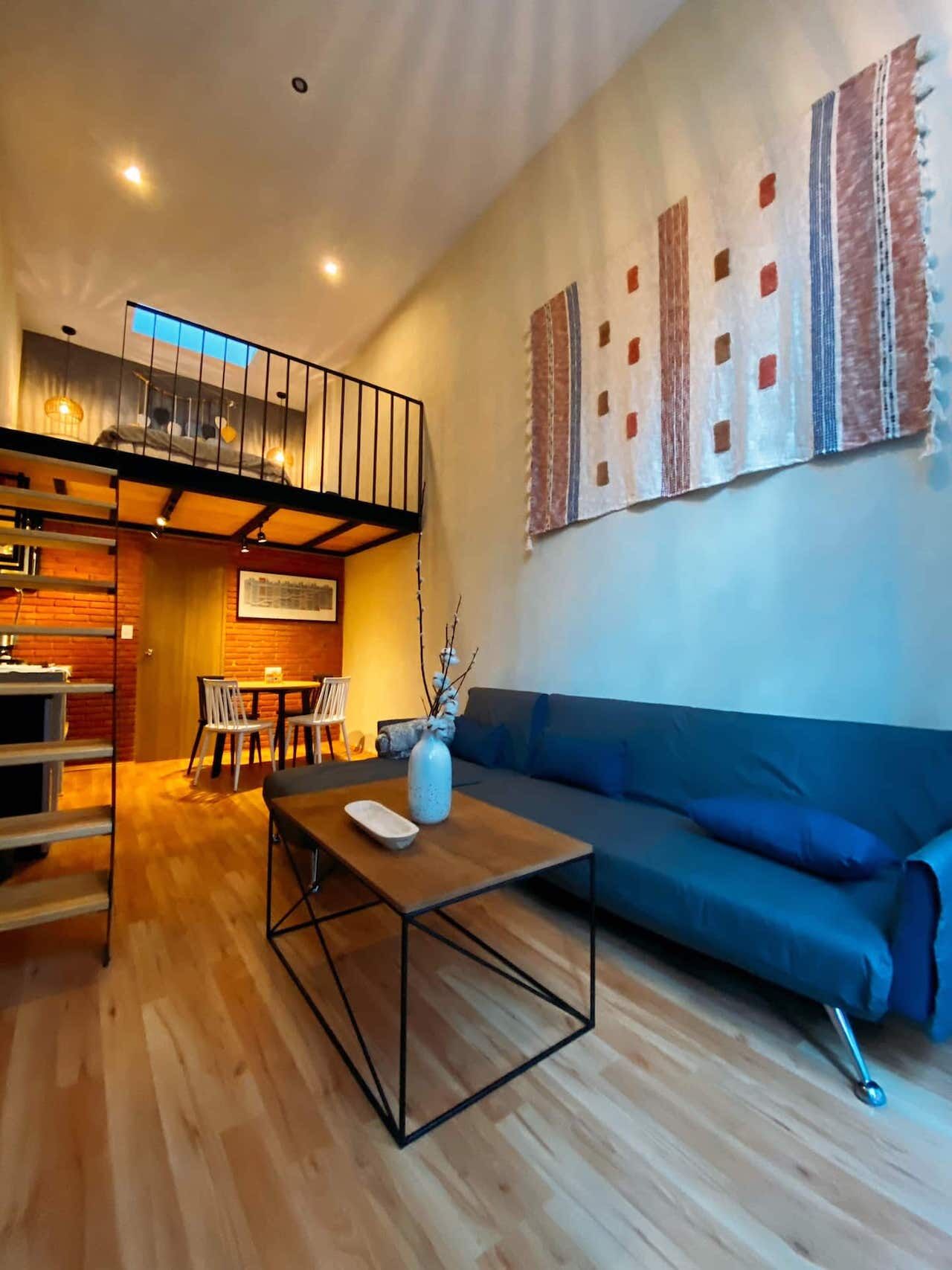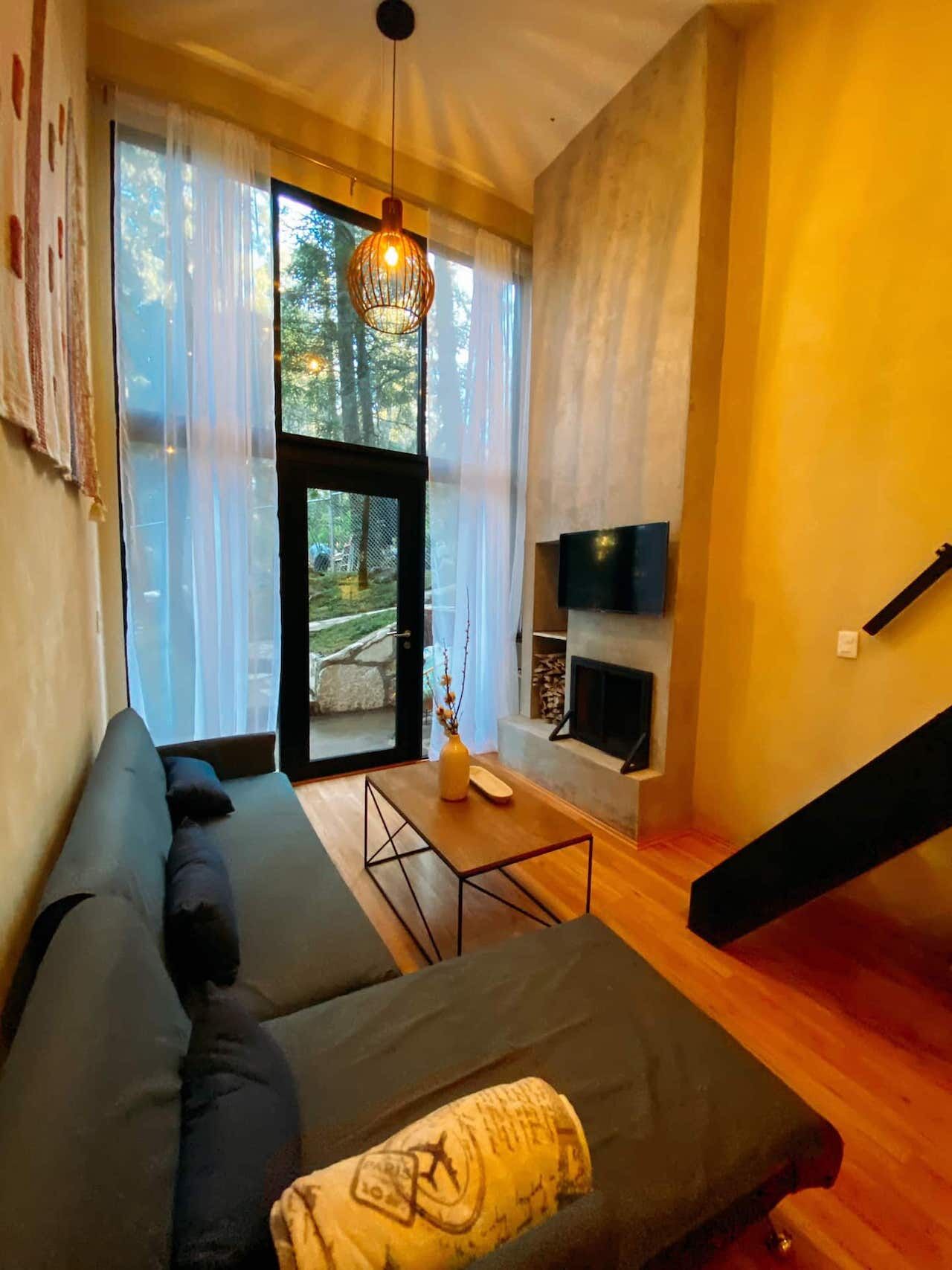 This boutique timber-clad cabin is located in the heart of a forest, 10 minutes from Mineral del Chico and Real del Monte. There's a private terrace with a barbecue, a fireplace, and floor-to-ceiling windows for enjoying views of the surrounding forest.
Four guests, one bedroom
Price: From $71 per night
Historic Guesthouse and Gardens – Marietta, Georgia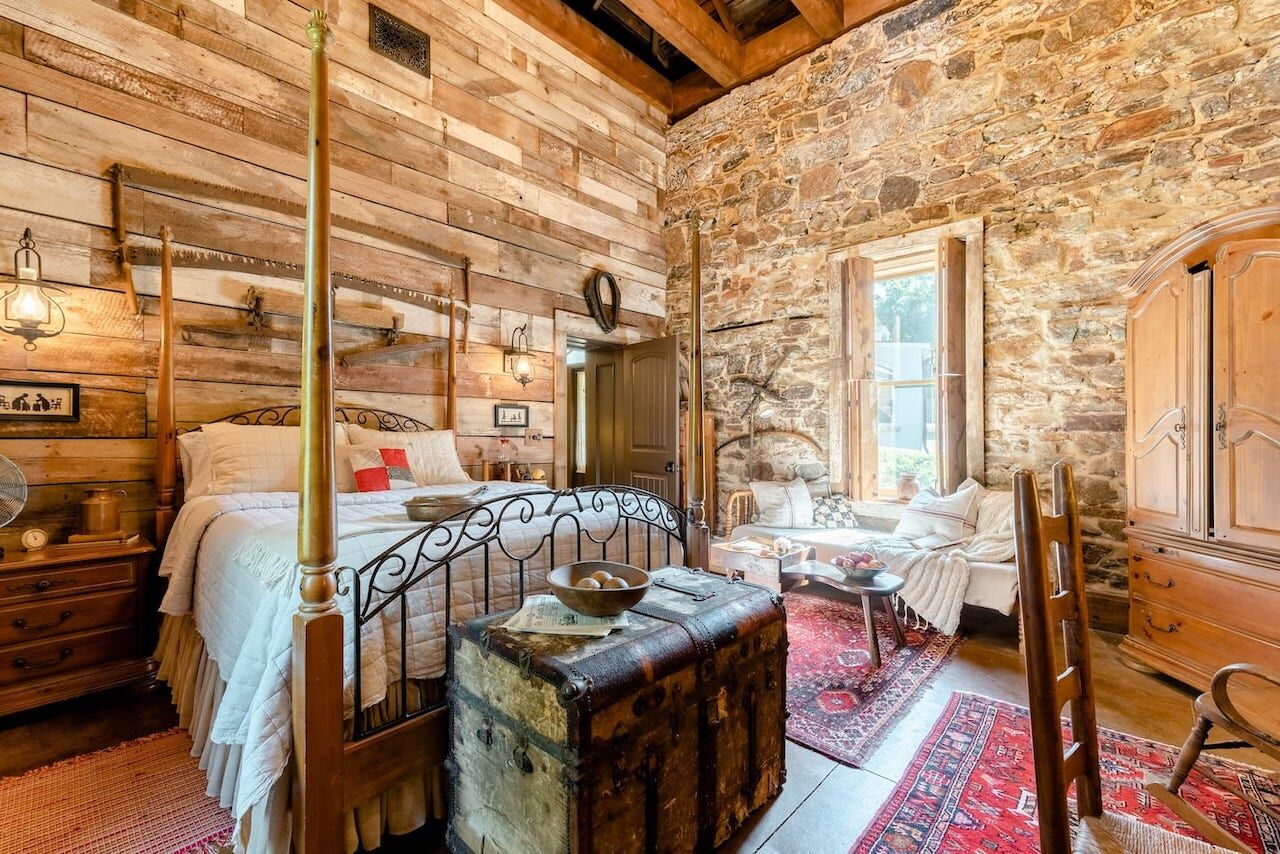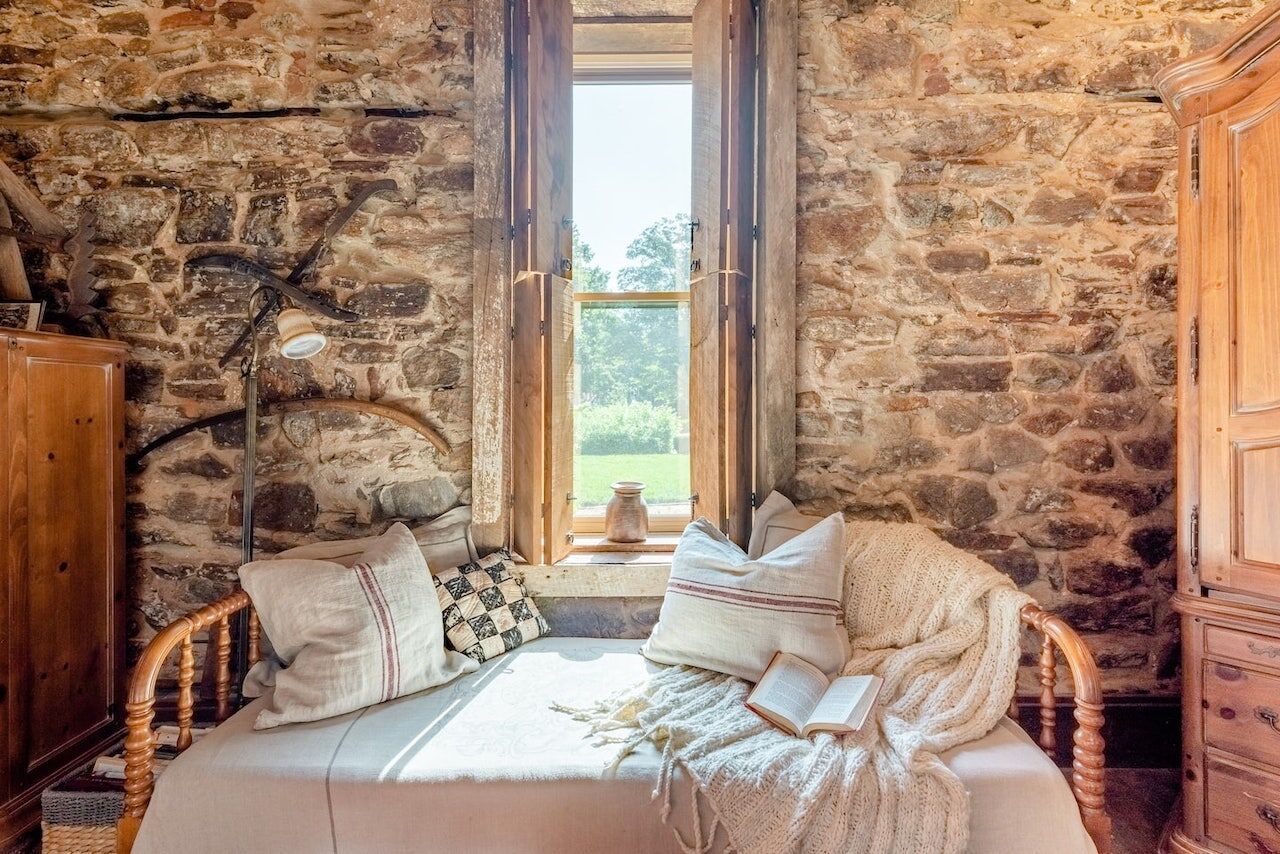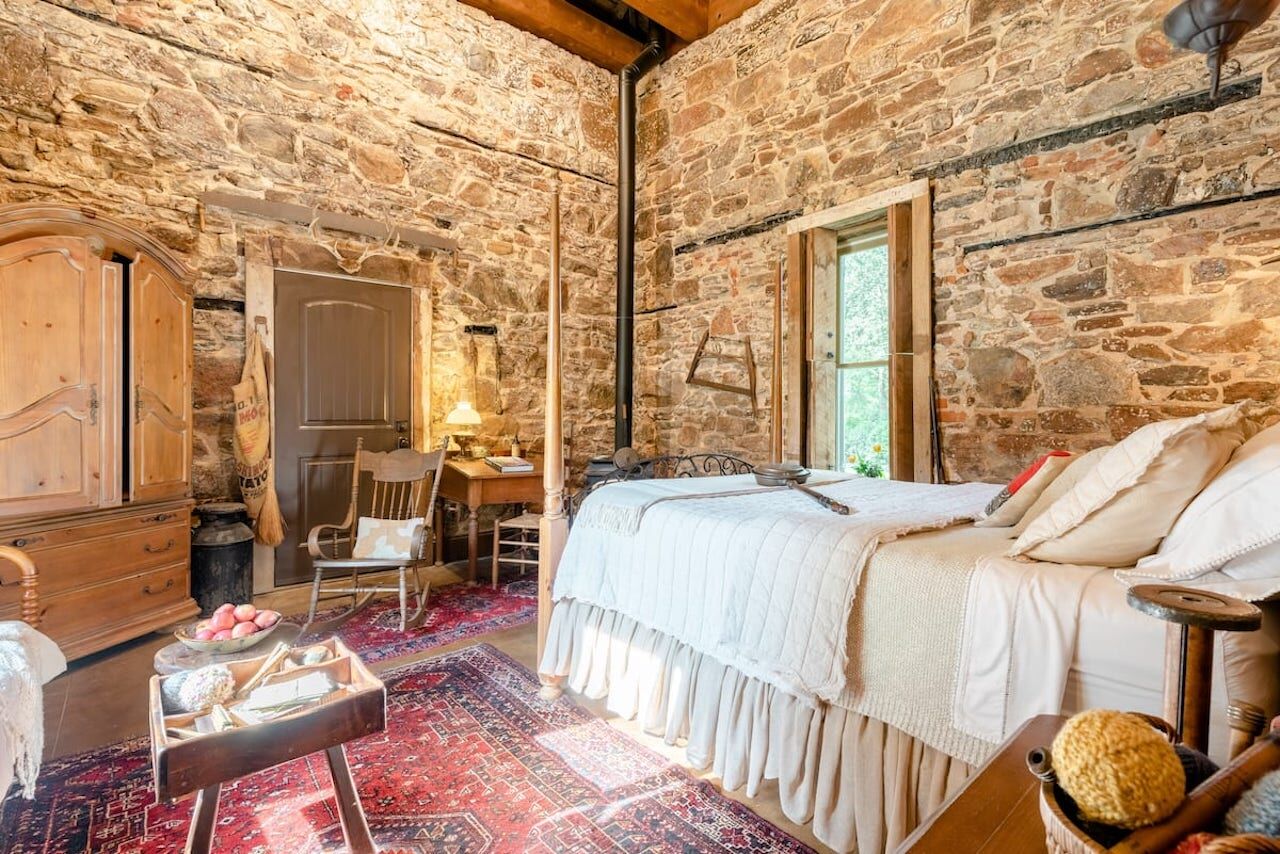 A garden retreat surrounded by tall oak trees, this poolside guest house sits on the property of two former Georgia governors. It has a fire pit, pool, and a bedroom that used to be a smokehouse in the mid-19th century.
Three guests, one bedroom
Price: From $140 per night
What did you think of this story?