These Luxury Hotels in Venice Let You Live Like a Local but Are Close To All Major Attractions
The city of Venice is a collection of 118 islands linked up by 391 bridges, located within a lagoon on the northeast coast of Italy. Once an area of swampy mudflats, Venice evolved into a flourishing republic that lasted from 697 until 1797 AD. This amphibious city has been attracting visitors for hundreds of years, who marvel at its ostentatious architecture and world-famous art, historic cafes, outstanding seafood restaurants, and idiosyncratic way of life.
People flock to Venice to marvel at the rosy pinnacles of the Doge's Palace, the soft glinting of golden mosaics inside St Mark's Basilica, and the hazy Venetian light that dances on the lagoon surface. And this beauty comes with a cost. The city is packed with tourists all year round which means hotels in Venice, Italy can book up months ahead of time. But by planning in advance, respecting local everyday life, and avoiding over-congested destinations, there's no reason why you need to be bumping shoulders with other visitors. To help you plan your city getaway here are the very finest, highly-rated, Venice hotels. All are within walking distance of major attractions but offer a peaceful retreat with five-star amenities.
When to visit Venice
If you have the luxury to do so, avoid Venice in the height of summer. Venetians, like most Italians, know August is time to retire to the beach, as cities can become quite stifling from the crowds and the summer heat. The lagoon environment also makes summer prime mosquito feeding season. Late spring to early summer, however, sees a more pleasant heat, fresh mornings, and temperate evenings that tempt long, canal-side aperitifs.
For those who don't suffer in the cold, winter here has a particular melancholic beauty, with misty mornings and pallid lagoon colors. It is quite an act of endurance to stay longer than ten minutes inside one of the city's many ancient churches or monuments during this period, but it's offset by low tourist numbers and even lower prices.
The internationally renowned Venice Carnival occurs in February, and the city erupts with color and confetti. It is a spectacle, but it is also excruciatingly crowded and only recommended for the patient and organized traveler.
Taking a trip to Venice? Check out

Matador's

Venice accommodations guides:
We hope you love the hotels in Venice, Italy we recommend. Just so you know, Matador may collect a small commission from the links on this page if you decide to book a stay.
Palazzo Morosini degli Spezieri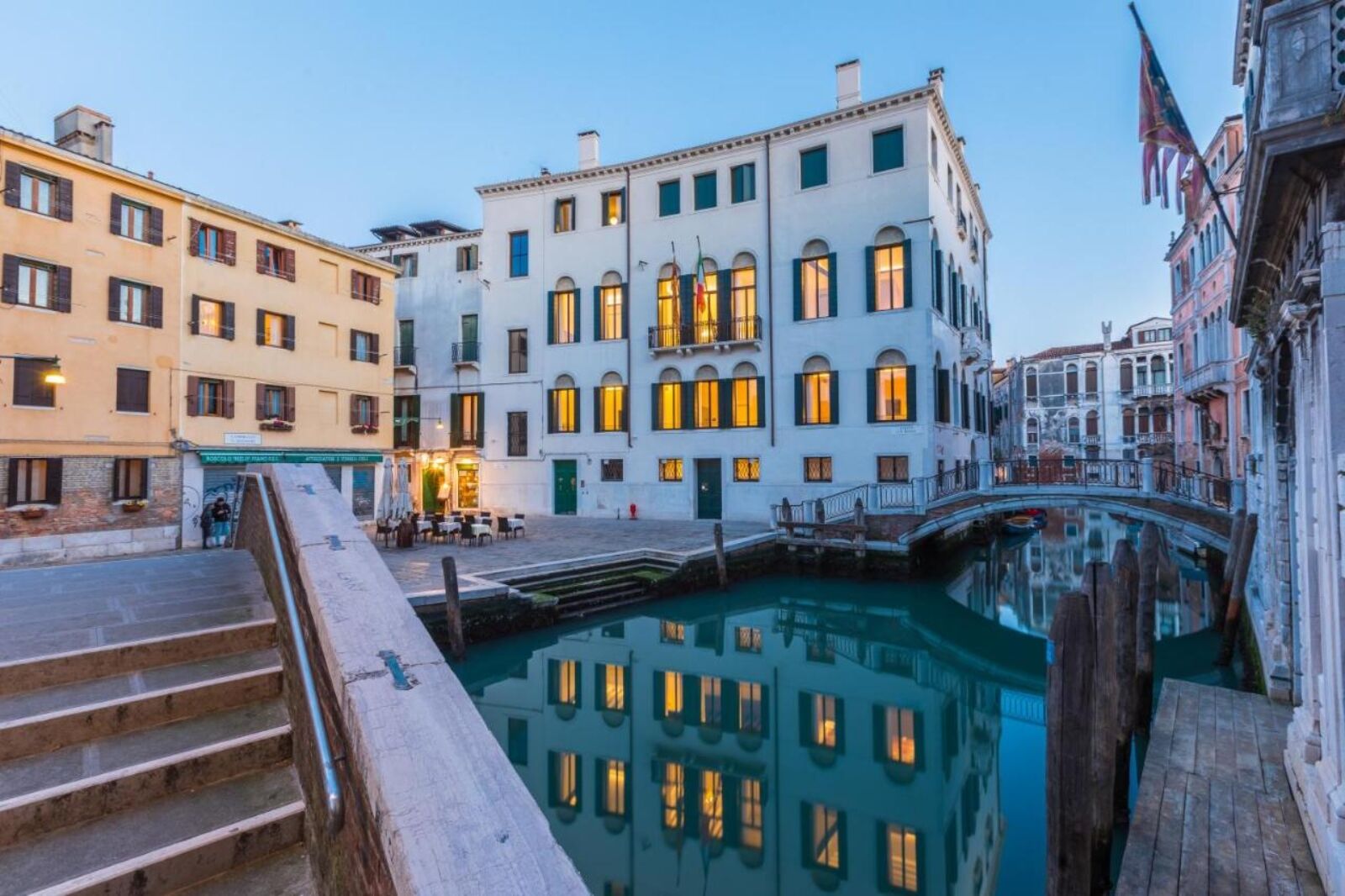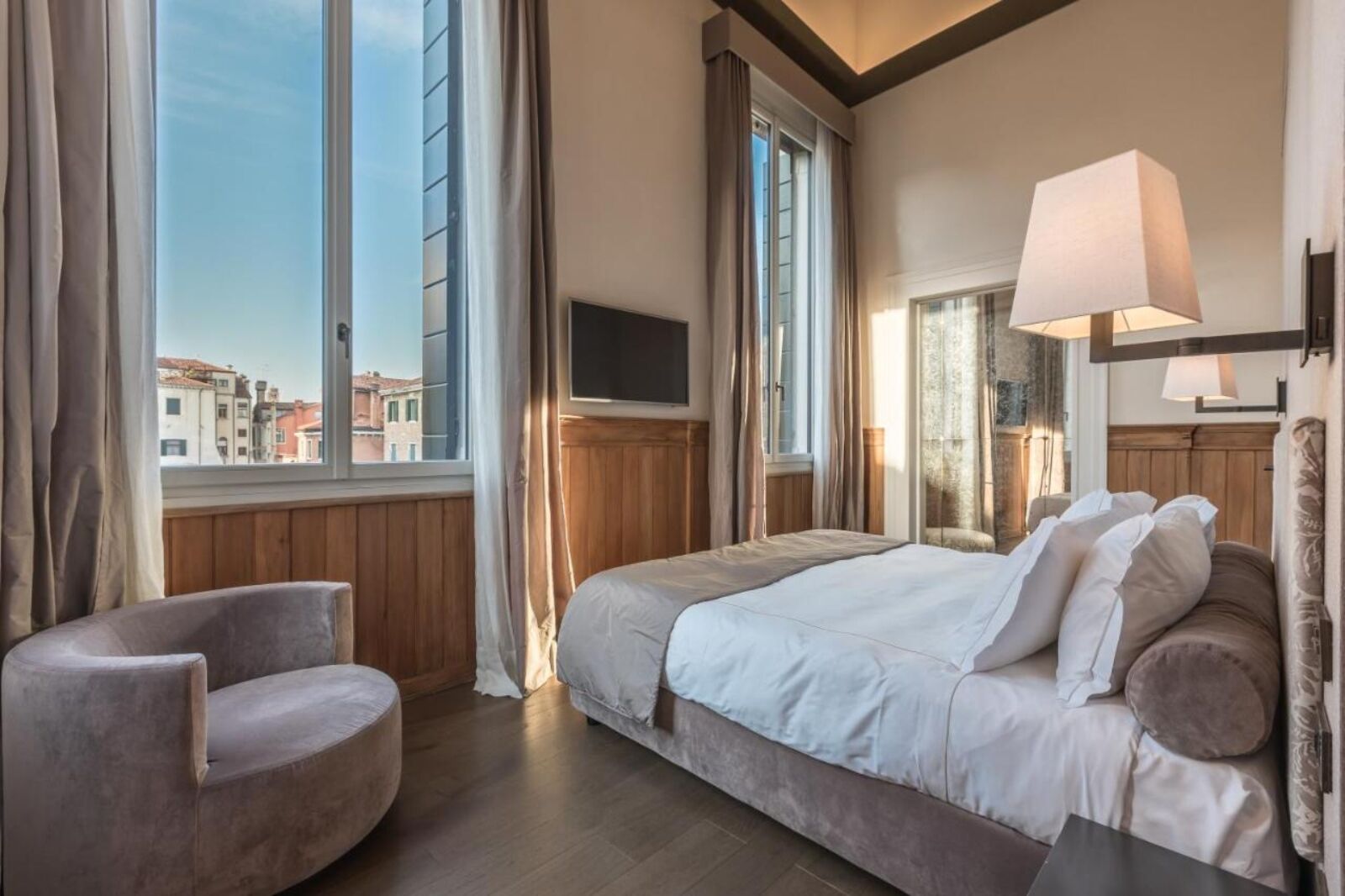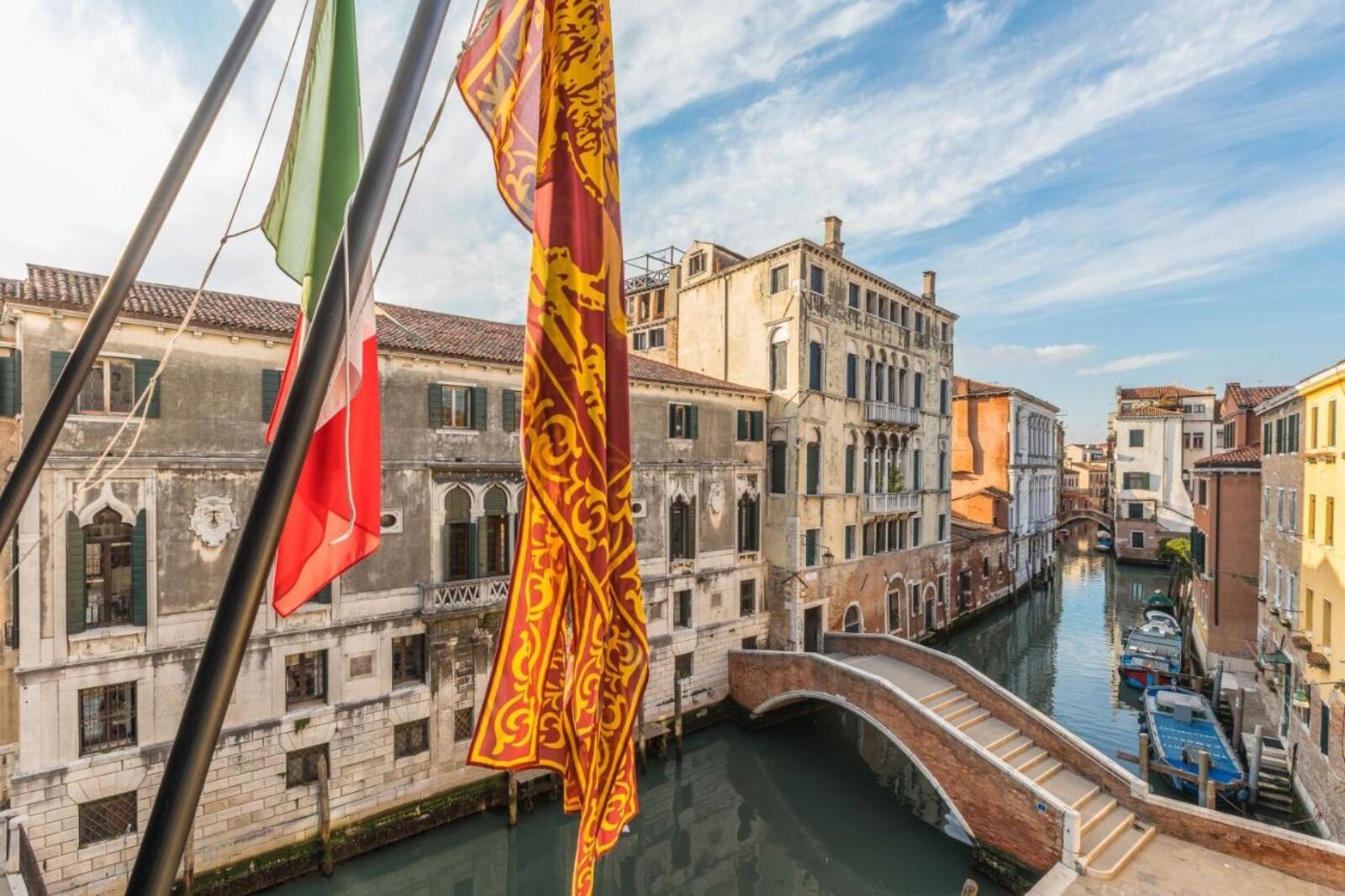 Palazzo Morosini degli Spezieri is located in Sestiere di San Polo district. Offering nine chic apartments the hotel is a superb option for those who want to explore the markets and play with local produce in the kitchen. The building is a renovated 15th-century palace and is set in a residential area, which means you can experience Venice like a local. It is, however, centrally located near major attractions such as the Rialto Bridge and Frari Church.
Rooms at Palazzo Morosini degli Spezieri
A similar color palette streams throughout all nine apartments, yet each has its own character. They range from one, two, or three bedrooms, making this one of the best accommodation options for those traveling in a group or with kids. Large windows allow light to pour in throughout the living areas and each size option has multiple bathrooms. The views are charming. If suitable, opt for an apartment with a canal view where you can sit and watch the gondolas drift by.
Amenities at Palazzo Morosini degli Spezieri
Palazzo Morosini degli Spezieri: San Polo 2347/2348, San Polo, 30125 Venice, Italy
Palazzo Ca'nova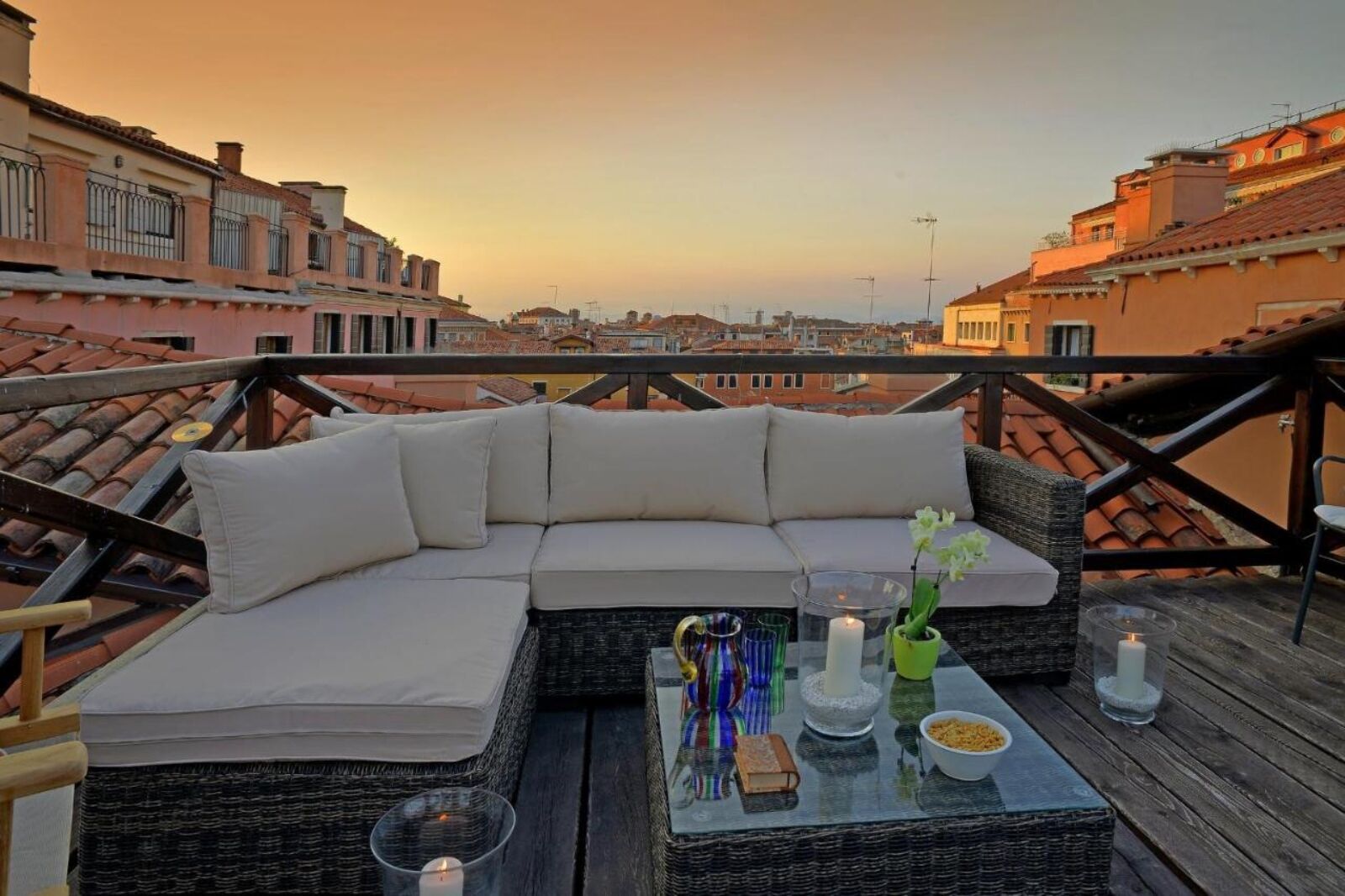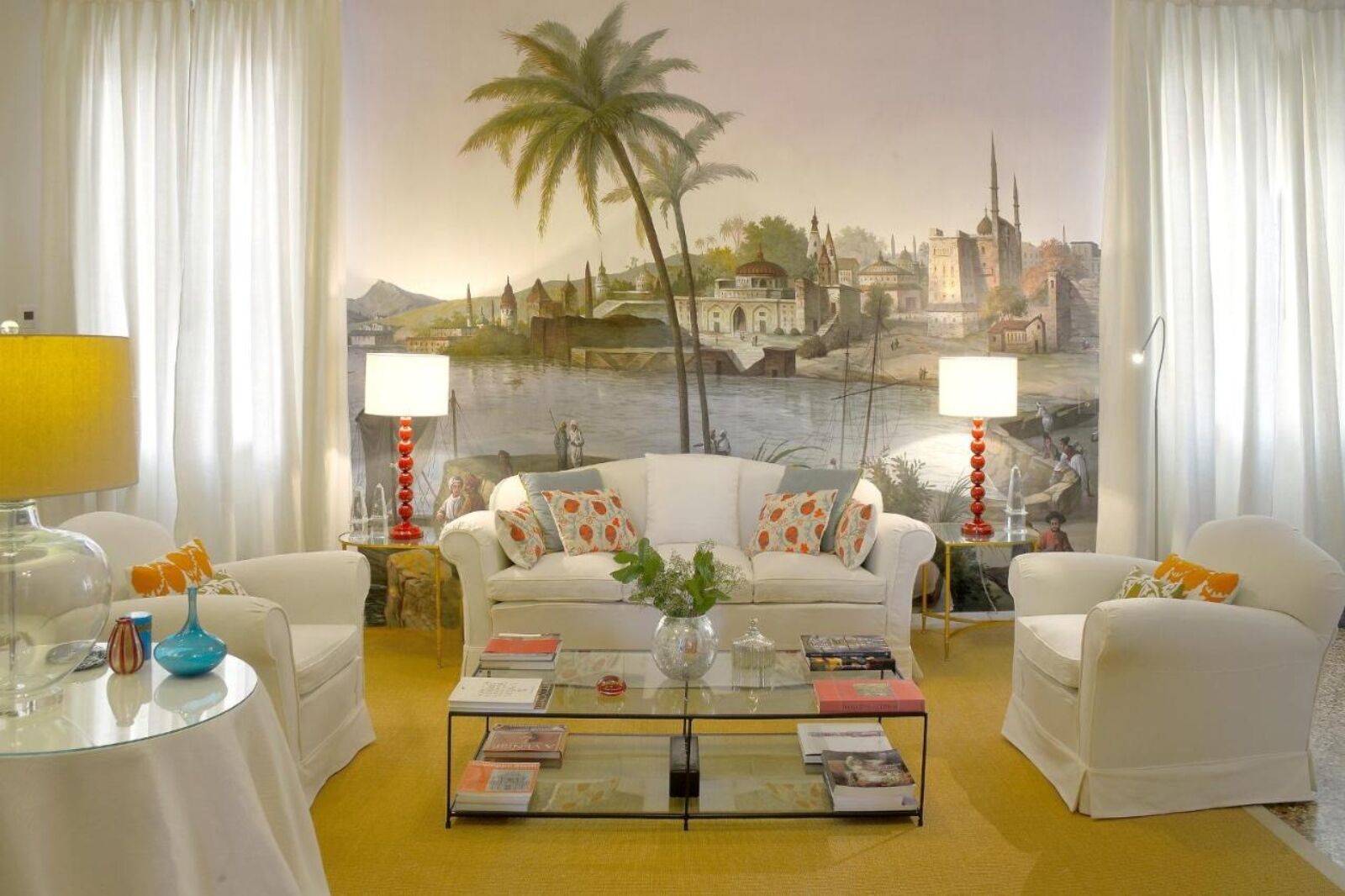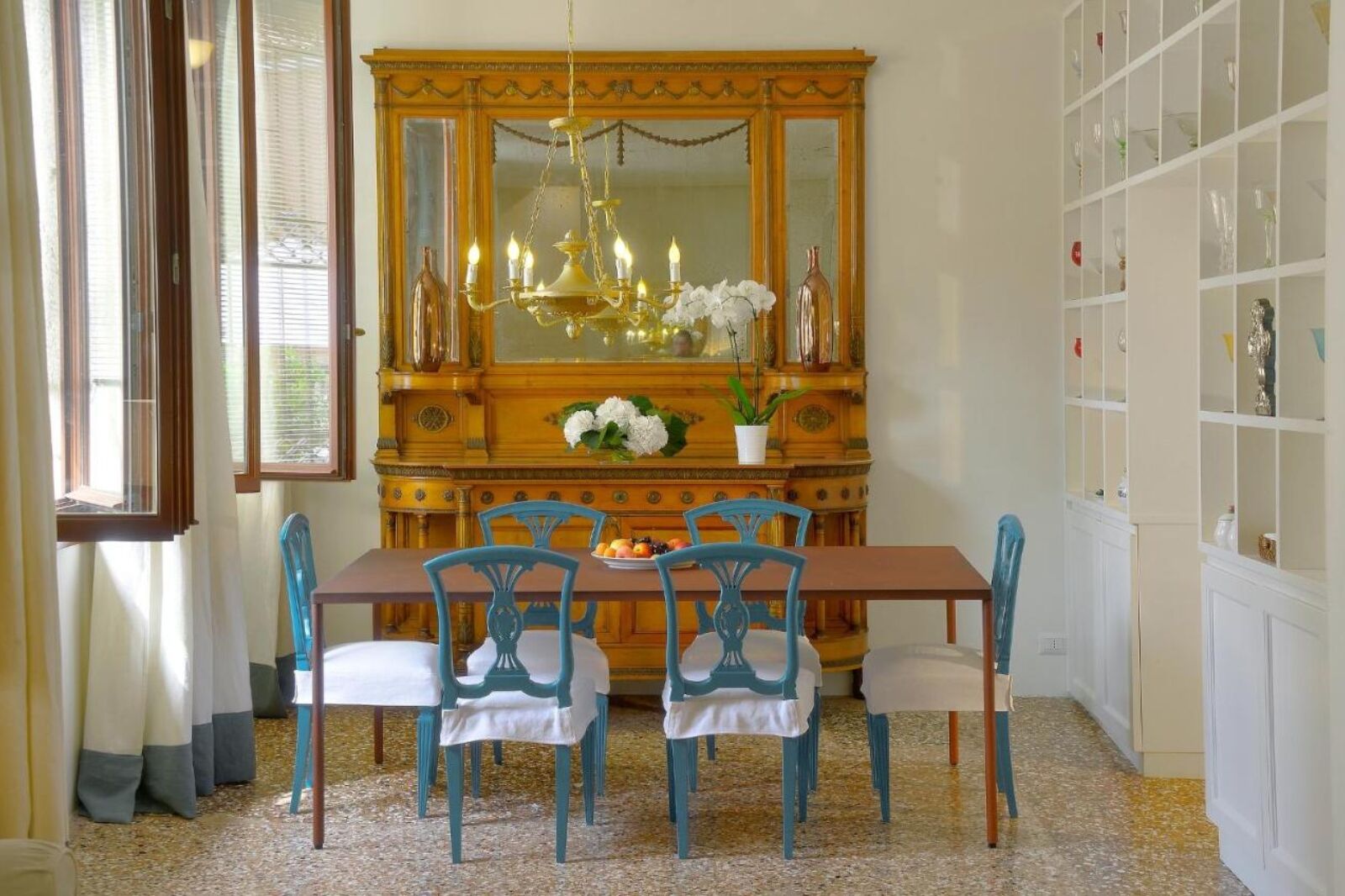 Palazzo Ca'nova sits directly on the Grand Canal. It's seconds away from the famous Rialto Bridge and within walking distance of Piazza San Marco and Teatro La Fenice. The building itself dates back to the 12th century, making it one of the oldest buildings in Venice. It has been renovated and now offers four staffed luxury apartments, each with its own character. This accommodation also offers a fantastic opportunity to live like a local while enjoying all the comforts of a stylish boutique hotel.
Rooms at Palazzo Ca'nova
There are three apartments at Palazzo named Borsato, Hayez, and Canella — the latter being the largest which sleeps up to seven guests. Borsato has views over the Grand Canal, a fireplace in the huge double bedroom, and two bathrooms. Hayez has two bedrooms and is slightly more paired down with views over a small square. Canella with its three bedrooms is absolutely charming with a spacious open-plan living and dining area and rooftop terrace.
Amenities at Palazzo Ca'nova
Palazzo Ca'nova: San Marco 2157, San Marco, 30124 Venice, Italy
Residenza de l'Osmarin Suites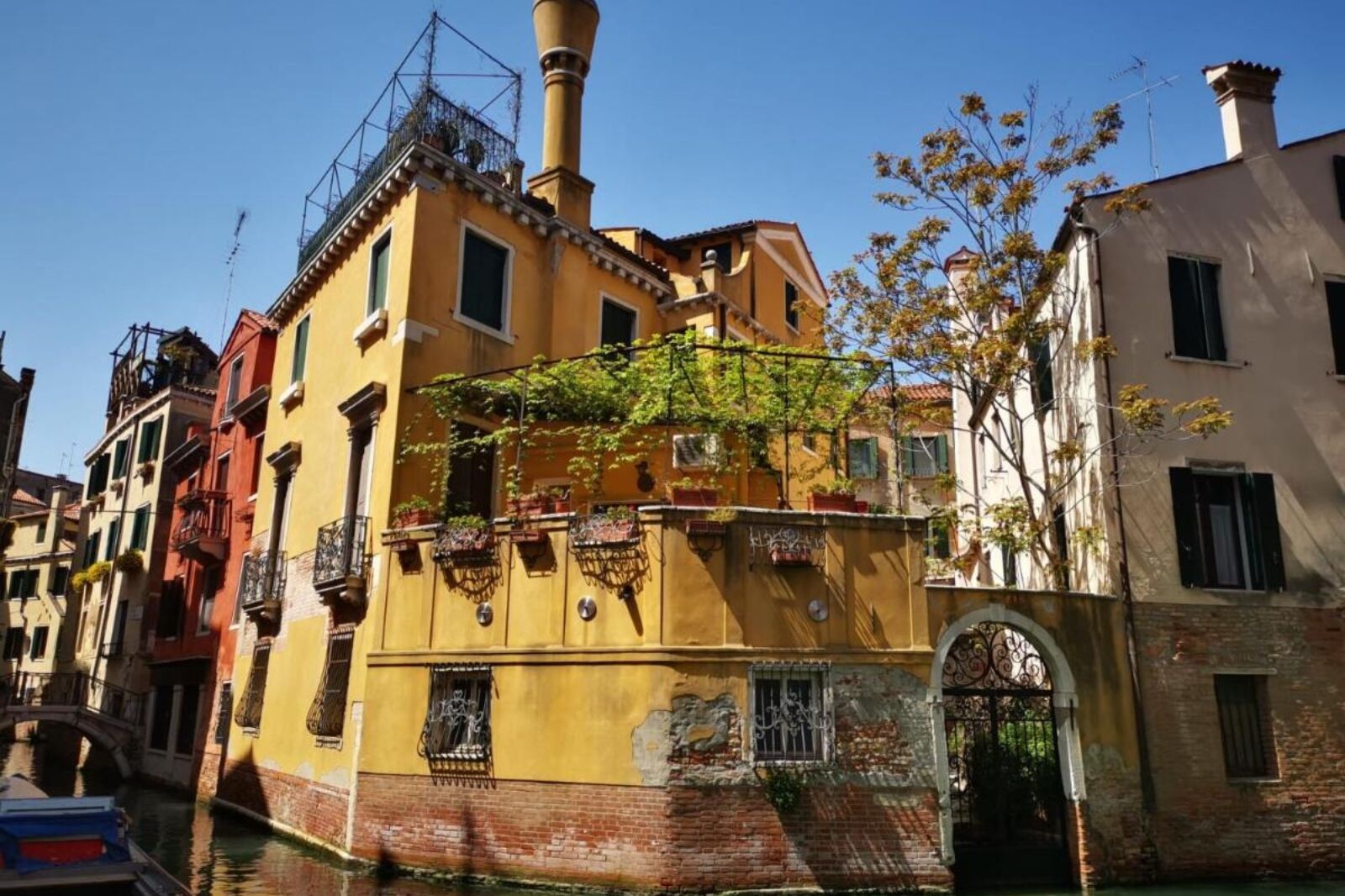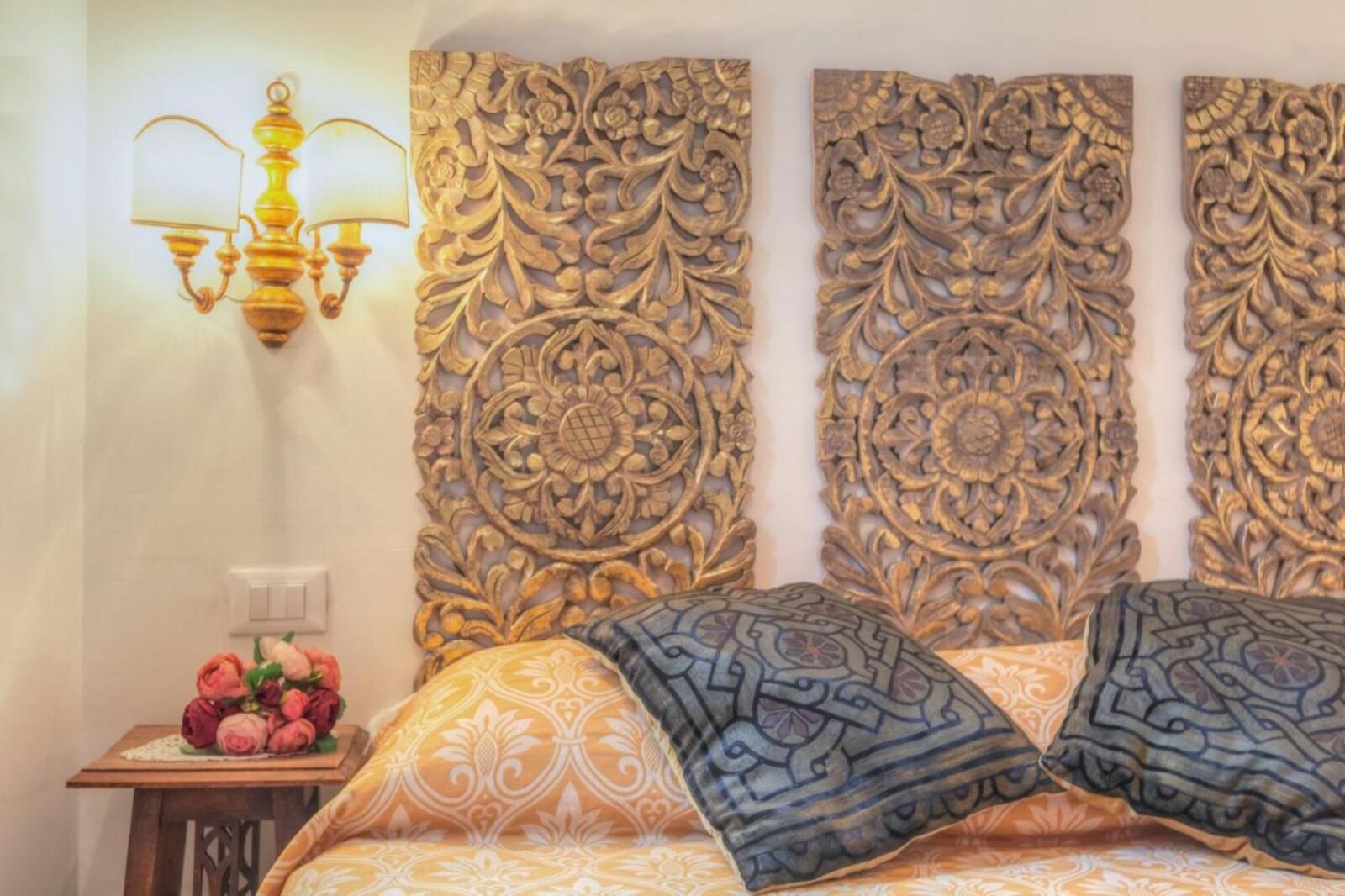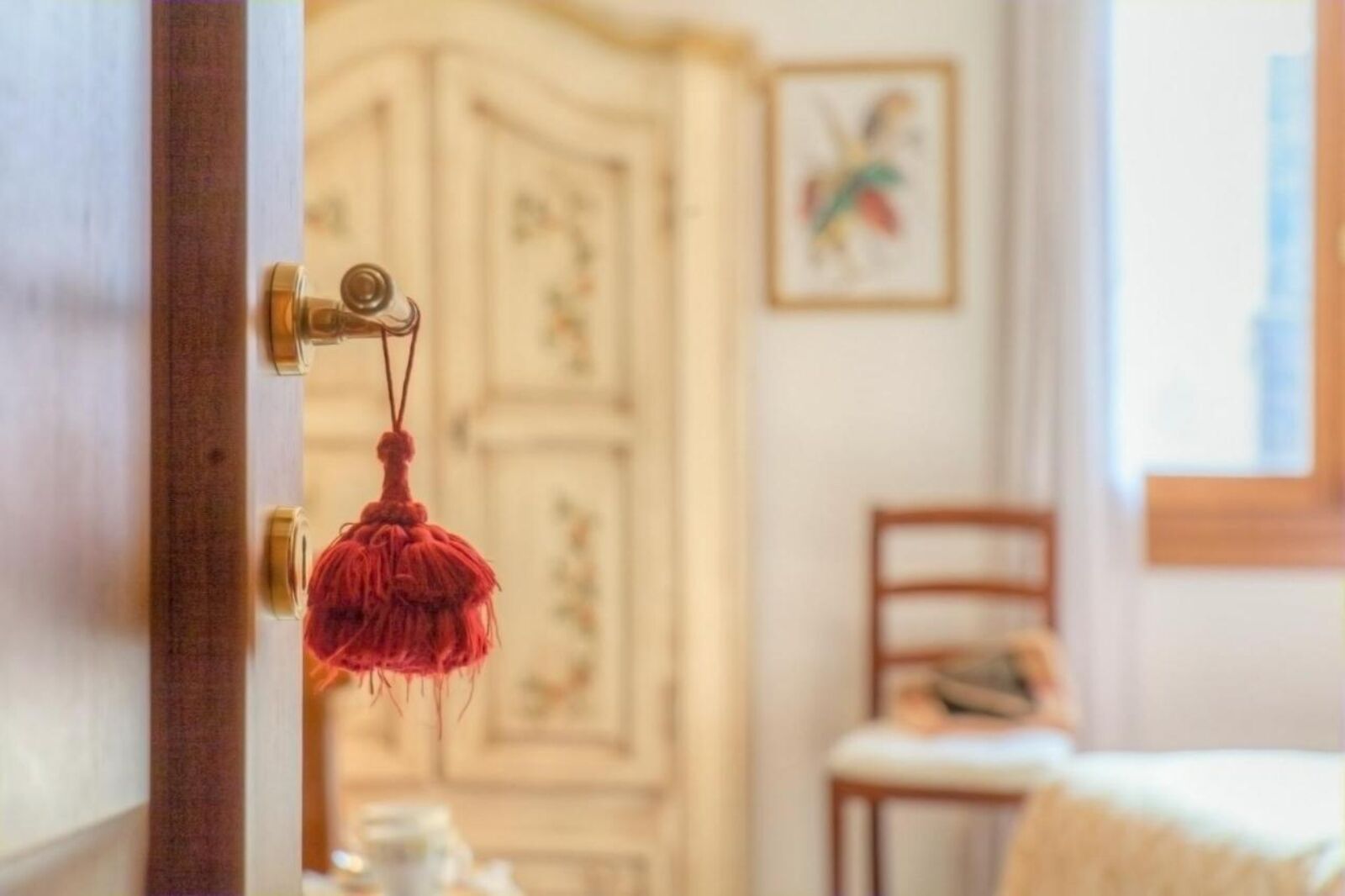 Residenza de l'Osmarin Suites is a reasonably priced bed and breakfast that is conveniently situated near many of Venice's most popular attractions, including St. Mark's Square, San Rocco, and the Grand Canal. Guests rave about the hospitality at this intimate three-room hotel and its peaceful location. It's close enough to the main streets of the city to give you walkable access to shops and eateries but is tucked into a quiet street offering welcome respite from people, especially in the busy summer months.
Rooms at Residenza de l'Osmarin Suites
For Venice, the rooms are a reasonable size. All are immaculate and offer a view over the Rio dell'Osmarin, a canal that flows along the side of the property. The top-floor suite is recommended and comes with a delightful roof terrace where you can enjoy a drink overlooking the rooftops of the city.
Residenza de l'Osmarin Suite: Calle Rota, 4960, Castello, 30122 Venice, Italy
Corte Di Gabriela
Corte Di Gabriela is a four-star luxury boutique hotel tucked down a quiet alleyway yet 15 minutes on foot from St Mark's or the Rialto. A towering wisteria vine looms over the central courtyard of the property which is a tranquil place to relax after a day of walking the city. There's also a welcoming communal indoor living room where guests can read, enjoy a drink, or play the hotel's grand piano.
Rooms at Corte Di Gabriela
The are 11 reasonably-sized rooms at Corte Di Gabriela. Again if you are looking for somewhere with a kitchenette, there are two self-catering suites. Rates of the apartment-style rooms include all amenities at the hotel including breakfast. One of the most charming rooms is the Junior suite which has a small terrace overlooking the canal and original features such as a frescoed ceiling.
Amenities at Corte Di Gabriela
Corte Di Gabriela: Calle Avvocati 3836 S. Marco, San Marco, 30124 Venice, Italy
Palazzo Cristo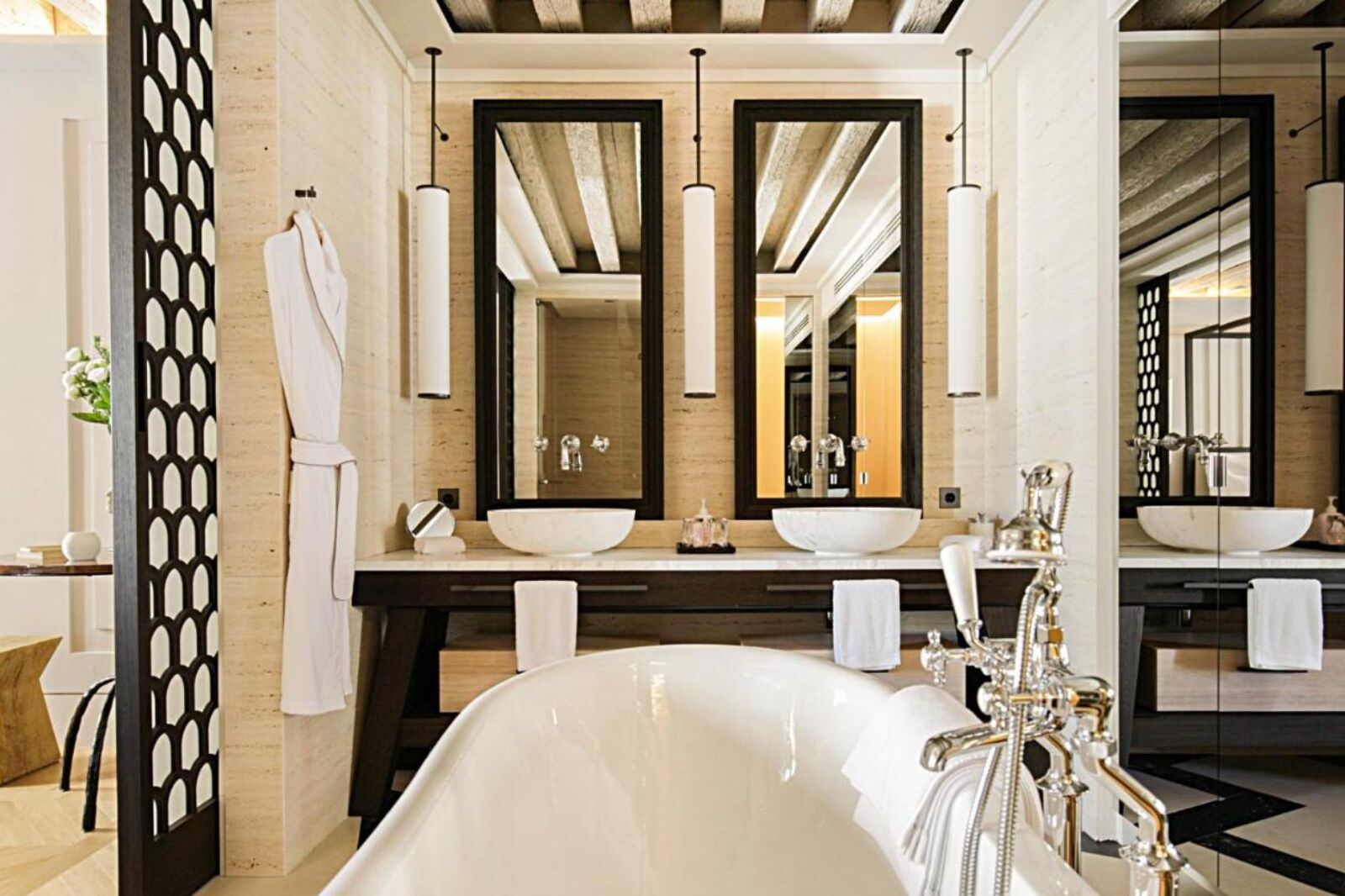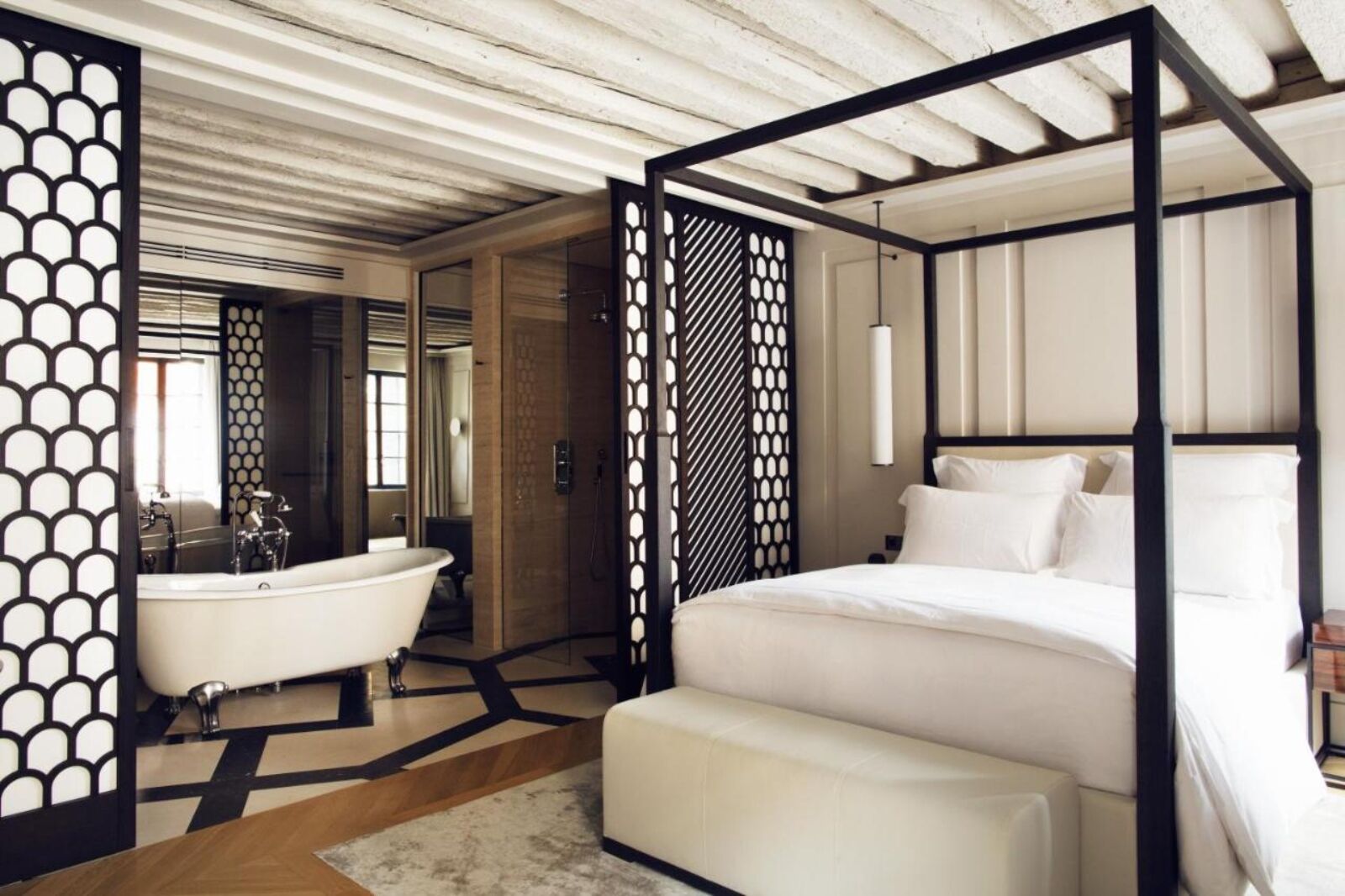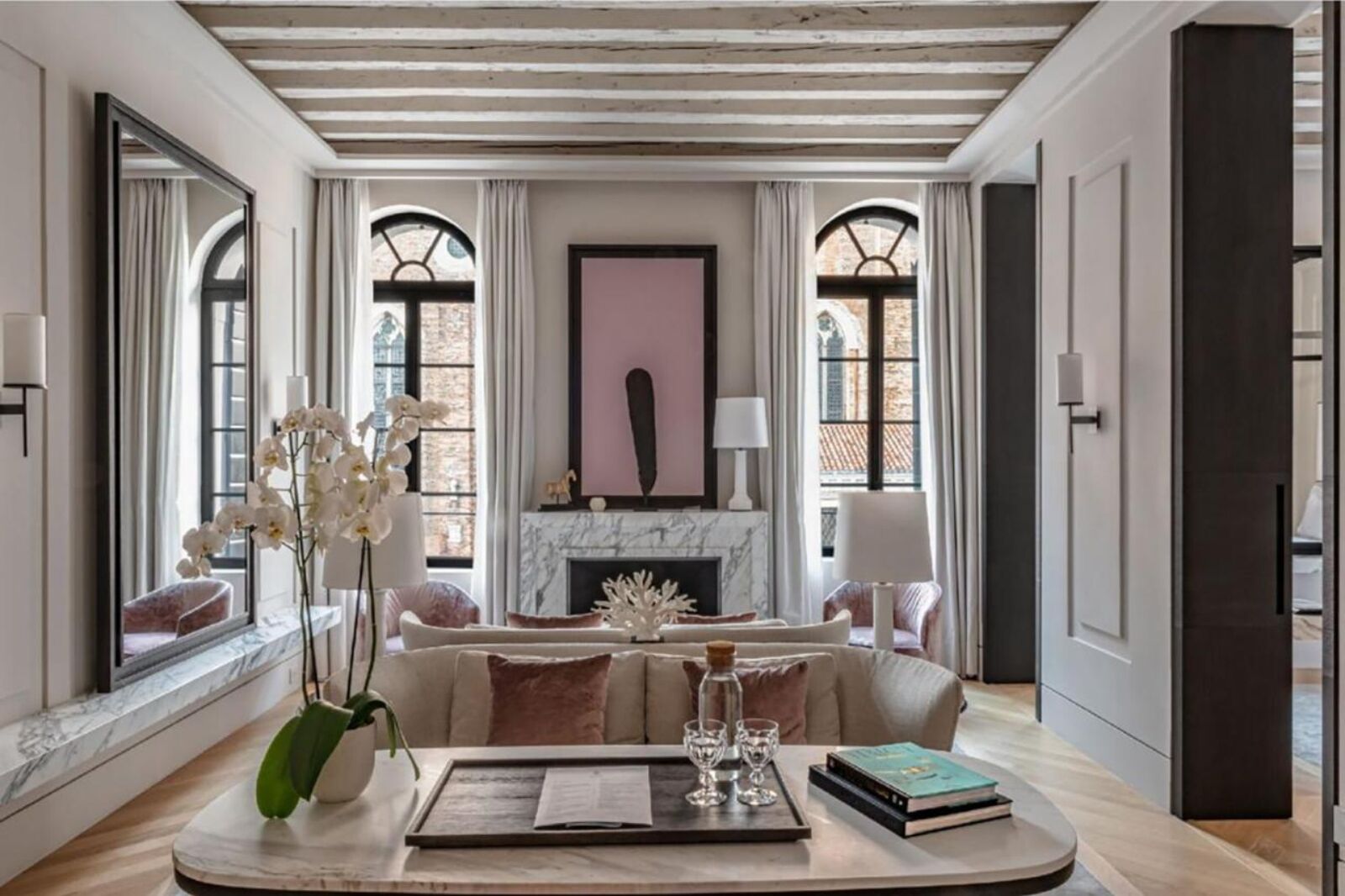 Overlooking Campo Santi Giovanni e Paolo, Palazzo Cristo is set in a 13th-century building and has three well-appointed apartment suites. This is another superb option that is just over ten minutes from all the major sites but is an ideal location for a stay in Venice where you can see local everyday life. Designers Anna Covre and Frederic Tubau have restored the property retaining its traditional core but adding a stylized French-inspired interior design throughout.
Rooms at Palazzo Cristo
Unlike many cramped hotels in Venice, Italy, the suites at Palazzo Cristo are sprawling and have stunning modern bathrooms with large soaking tubs. Light pours in from the windows making the rooms feel even larger. This is one of the best well-designed and chic options for a vacationing group of adults.
Amenities at Palazzo Cristo
Where: 6805A Castello, Castello, 30122 Venice, Italy
The St. Regis Venice
Stepping away from boutique accommodations, The St. Regis Venice is one of the best large luxury hotels in the city. If you require a long list of amenities and five-star facilities such as a fine dining restaurant, a spa, a fitness center, and a pool, this is a superb option. Of course, that comes with a hefty price tag, but if you look at visiting in the shoulder season, or if you are celebrating a special occasion there are few lovelier spots in Venice.
Rooms at The St. Regis Venice
From the Grand Canal View Room, which features stunning views over the waterway, to the Terrace Grand Canal View Room, which has a private outdoor space with breathtaking views of the city, each suite is a delight. For those really splashing out, the St. Regis Suite has a stunning living room, and a decedent marble-clad bathroom. All rooms are decorated in Venetian-style decor with a color pallet that pays tribute to the blue and terracotta hues of the lagoon city.
Amenities at The St. Regis Venice
Fitness center
Spa
Onsite restaurant and bar
Room service.
Laundry.
The St. Regis Venice: San Marco 2159, San Marco, 30124 Venice, Italy
What did you think of this story?