Get Your Caffeine Fix on These 4 Kenyan Coffee and Tea Tours
Aficionados of all things caffeinated may think of Ethiopia when they think of coffee-producing African countries — but Kenyan coffee is also exceptionally tasty. Kenya borders Ethiopia, with similar growing conditions to its more well-known neighbor. Most of the Kenyan coffee and tea farms are at elevations of around 6,000 feet or more, resulting in coffees with fruity, spicy, and more acidic tasting notes, as well as teas with low bitterness and very robust flavors.
Fortunately, many of the best Kenyan coffee and tea farms that offer tours are close to Nairobi, so it's not hard for tourists to make a half-day visit.
Most Kenyan coffee grown today is of the Arabica variety, first introduced by missionaries to Africa in the late 1800s. Around 1900, the British East African Company (a British import/export company focused on products from Africa) was given control of what was then called the East Africa Protectorate, which would later become Kenya. When the British East African Company went belly-up, the British Government took control of Kenya. And by 1920, many of the British colonizers occupying the region grew coffee on land they took, despite the land already being occupied by Indigenous groups like the Kikuyus and Maasai.
Kenya gained its independence in 1963, by which point most coffee production had already been turned over to Kenyan families and businesses, especially after the British allowed Kenyans to grow coffee and tea following the end of the Mau Mau Uprising in 1956.
Today, most Kenyan coffee and tea is grown on small family farms operating as collectives to sell their crops to buyers. But some larger tea and coffee farms offer options for tours and tastings for visitors, most of which are less than an hour from Nairobi.
As with many agricultural industries in many countries, workers can be under-compensated for what is sometimes very laborious work. Opt for fair trade coffees and teas when possible and be sure to ask lots of questions on these tours if there are any concerns about the sustainability or impact of the operations.
These are four of the best Kenyan coffee and tea farms for travelers to visit on their day off from safaris, visiting Maasai villages, and watching the famous wildebeest migration, plus one can't-miss coffee shop in the heart of a gorgeous urban park.
Kenyan tea farm tours
Kiambethu Tea Farm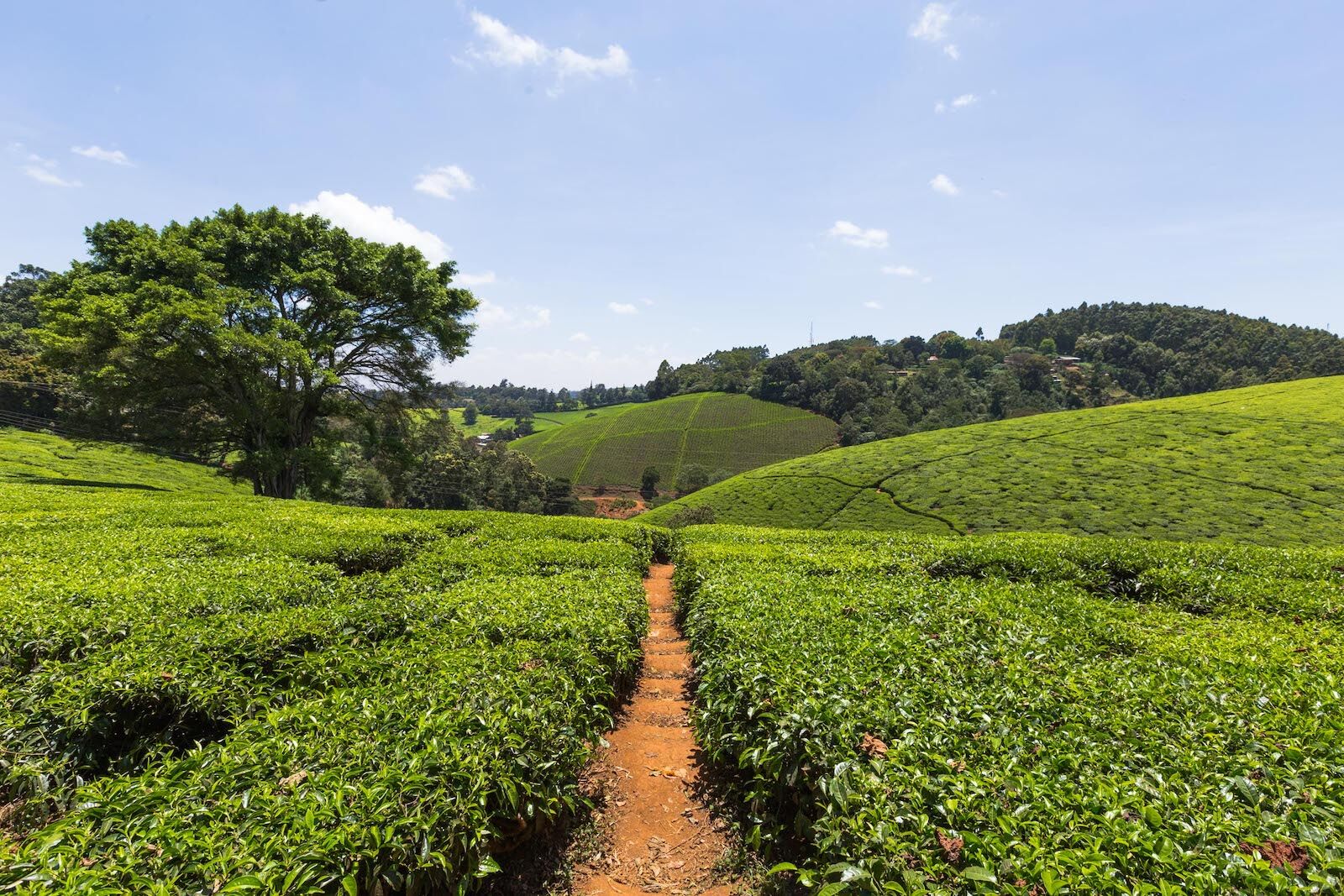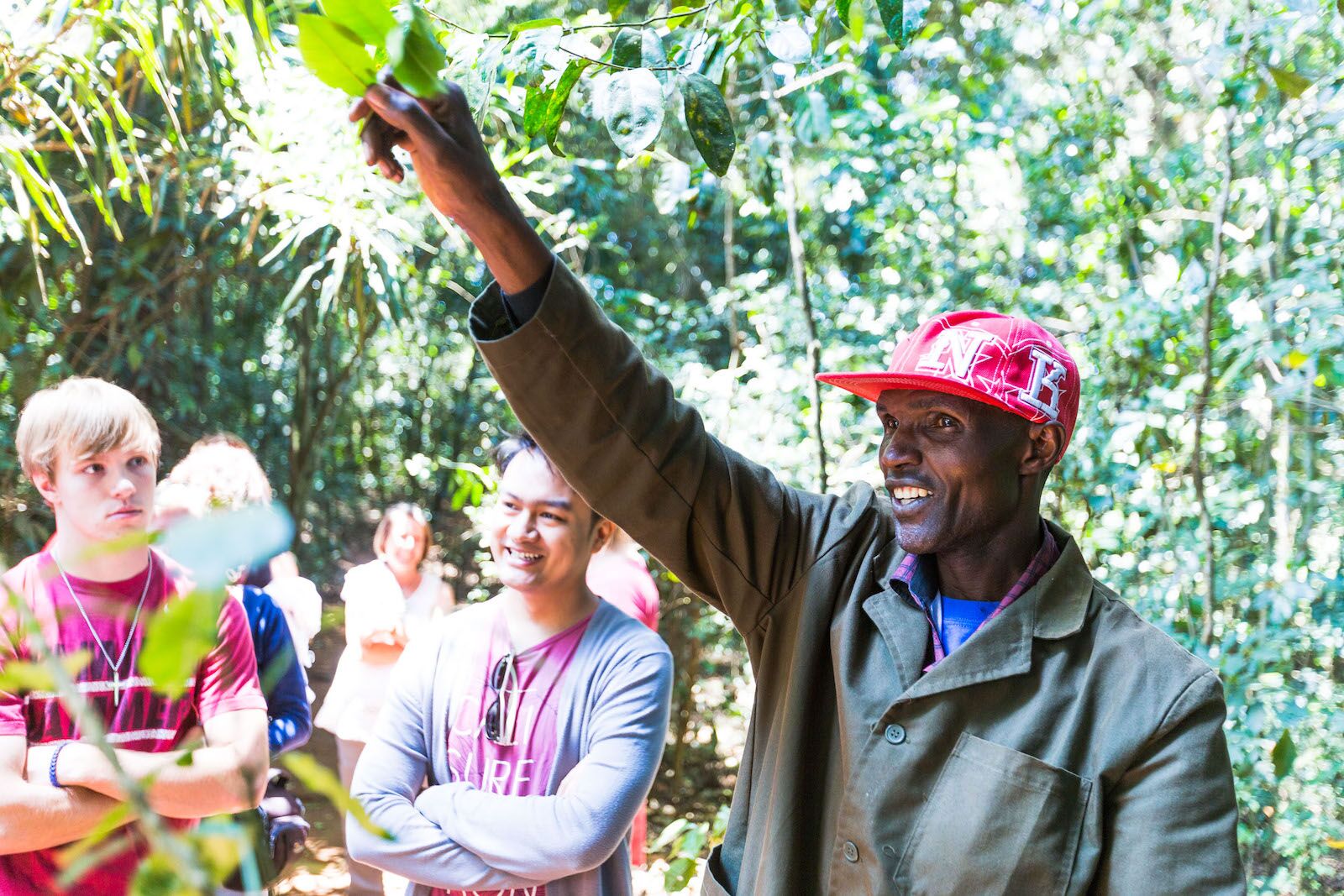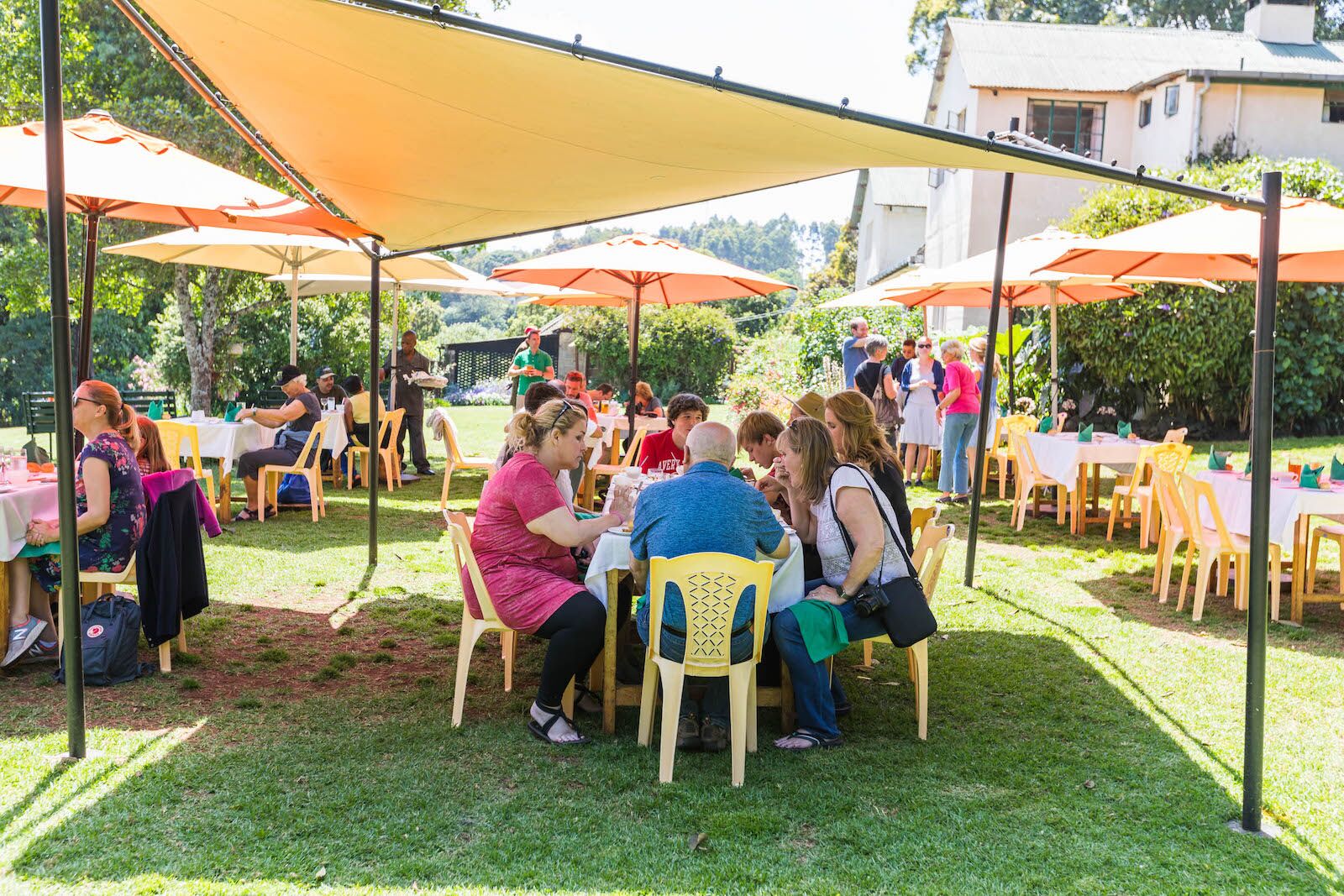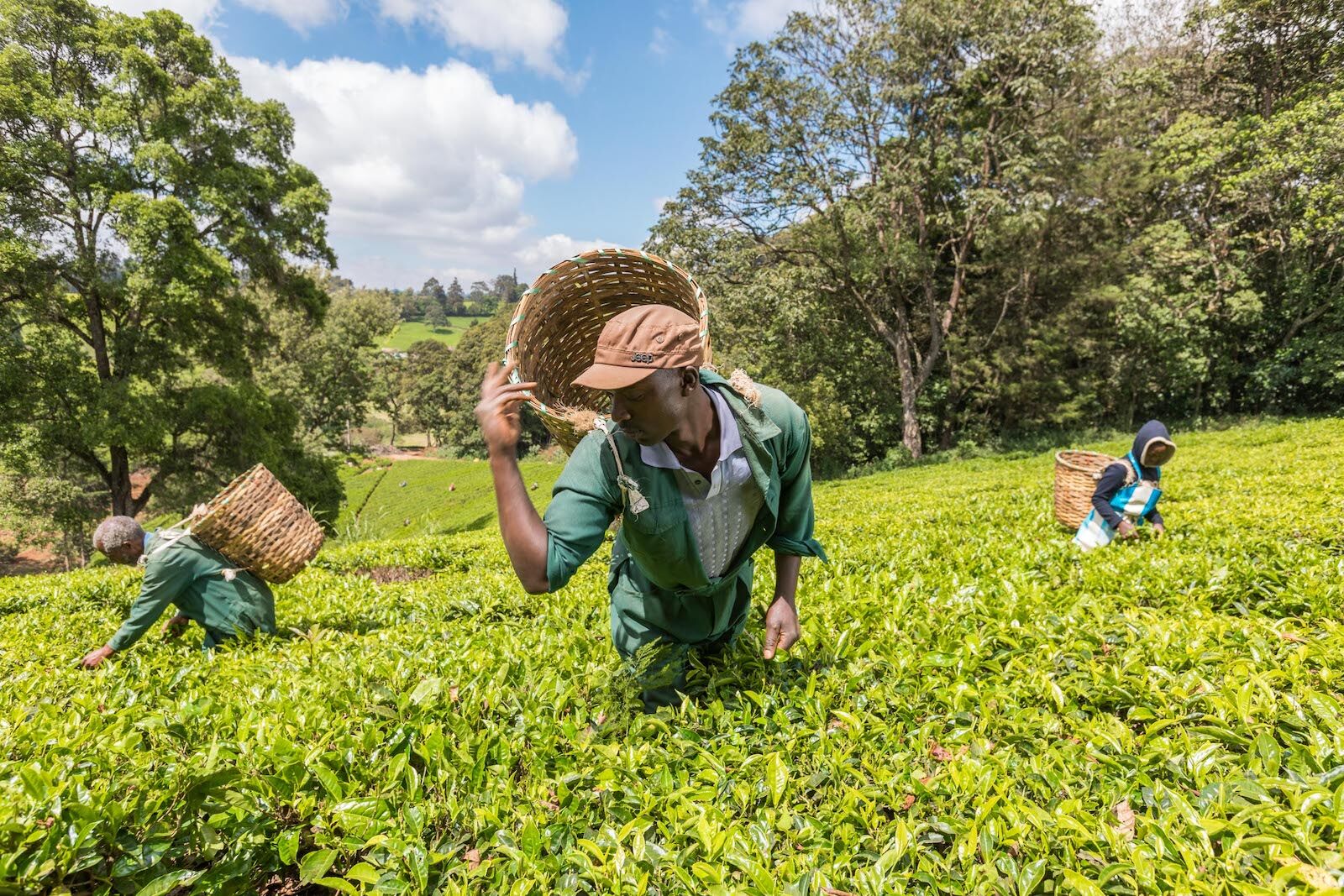 Kiambethu Tea Farm was established in 1910 and is still run by the same family, albeit five generations removed. The farm is in the hillsides about 45 minutes from Nairobi at an elevation of 7,500 feet, which gives many of its teas qualities associated with high-elevation growing. They're less bitter and tend to have a more robust flavor, which means a full-bodies glass of tea with fewer leaves. It also means they don't have to use much in the way of pesticides.
Visitors can learn about the qualities of high-elevation tea and the growing process by spending the day at the Kiambethu Tea Farm.
It's actually much more than just a tour of the farm. As with most tours, it includes a cup of tea, a walk-through of the production facility, and a visit to the tea fields. But the guest experience at Kiambethu also includes a guided forest walk with a Kenyan naturalist who will point out flora and fauna (like Columbus monkeys) along the way. Then, it's back to the farm for a stroll through the gardens before a three-course lunch using local ingredients. The experience is offered Thursday through Sunday, tickets are around 4,000 Kenyan Shillings (about $33), and advanced booking is essential.
Guests are welcome to visit on their own, though several companies offer tours that include transportation from Nairobi.
Gatura Greens
Gatura Greens — Kenya's first purple tea farm — offers more than just a tea tour. Guests actually get a lesson in how to hand-pick tea before picking their own leaves, which they'll then learn to prepare and brew.
Purple tea is rare, and nearly all of it comes from Kenya. Gatura Green's founder first planted tea in 1959 as one of the first Kenyans allowed to grow the plant. His son — the current owner's father — worked with a public/private co-op that isolated the genes for purple tea and eventually planted purple tea across most of the farm. Today, his children own the farm with a rentable country house, camping land, and a trail through the forest to a large waterfall and swimming hole.
Visitors to the Kenyan tea farm can rent the 12-person country house (which includes unlimited tea, of course) for $250 a night or camp on the farm for a reasonable $15 a night. Tours are an all-day affair, starting at 9:30 AM with the tea-picking lessons before moving to the main house to roll and pack the teas. Once the day warms up, it's off for a quick hike to the waterfall for a leisurely swim before returning to the farm for a three-course lunch. After lunch, it's time for a tea tasting, after which guests can stay as long as they like, right up through the evening bonfire.
Tours are $35 per person and should be booked in advance. The farm is about an hour from Nairobi, and Gatura Greens can arrange transportation at an extra cost.
Kenyan coffee farm tours
Fairview Estates Coffee Farm
One of the most well-known Kenyan coffee farms is Fairview Estates. It's one of the closest Kenyan coffee tours to Nairobi, about 25 minutes outside the city.
Tours are offered twice daily (10 AM and 2 PM) and last about two hours, including a post-tour tasting of a few of the most popular blends. Guests are encouraged to bring snacks or lunch for a picnic on the grounds, though it's also possible to order a packed lunch in advance for 1000 Kenyan Shillings (around $9). Reservations for tours are recommended but not essential.
Fairview is one of the larger Kenyan coffee estates in the country, with 100 acres of coffee beans planted in an average season. During the harvest season (usually October or November), the farm hires up to 400 people to help with harvesting, pruning, and sorting beans. The farm also has plenty of non-coffee land, including trails for birdwatching and forest walks, a large dairy area, and a coffee shop where guests can grab a coffee to go or pick up bags of their favorite beans. Coffee by the bag starts at is about $10.
Karunguru Coffee Estate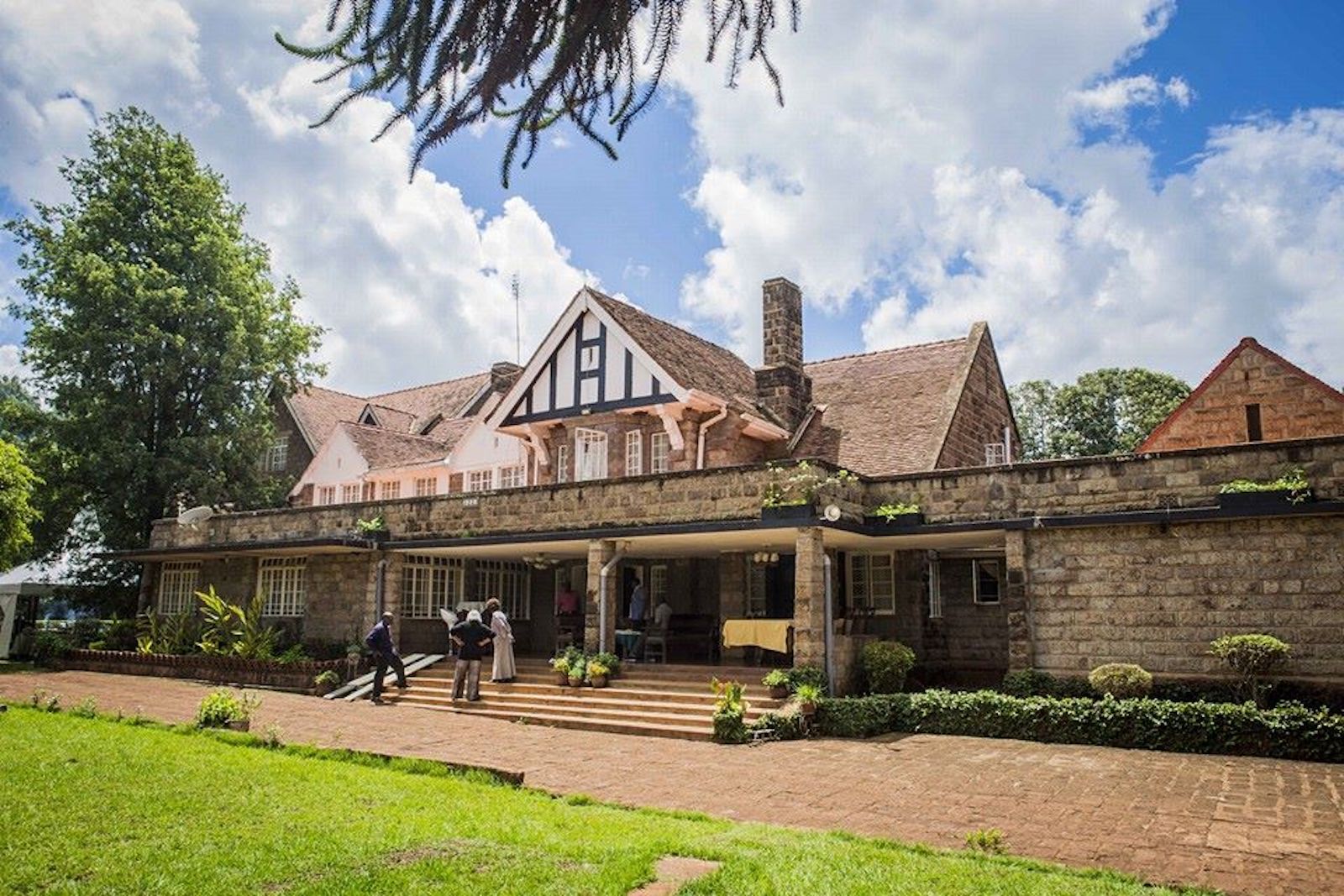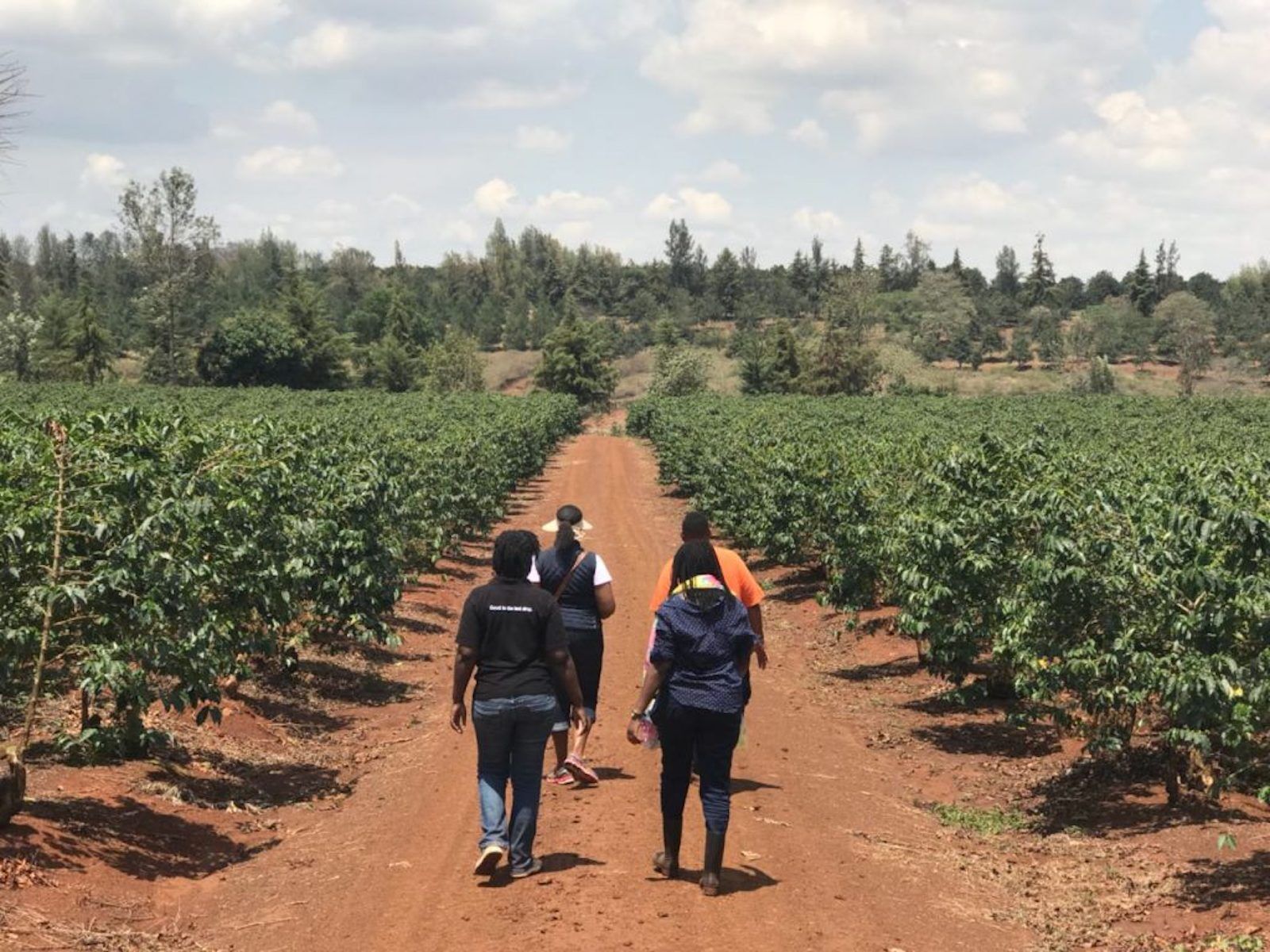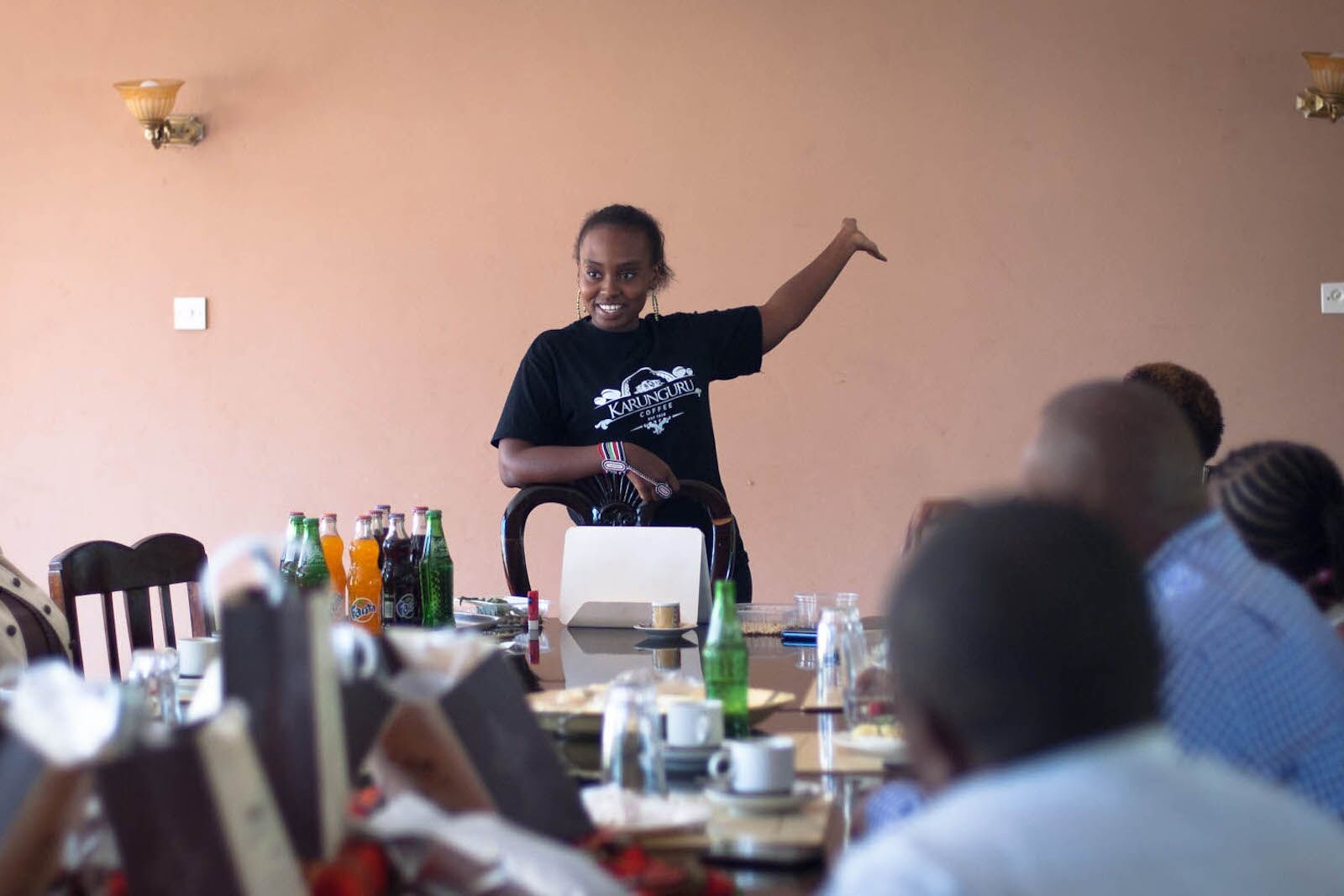 The land that would become the Karunguru Coffee Estate was first planted with coffee beans in 1928 by British transplants. But in 1978, it was purchased by the Kariithi family, which still runs and operates the Kenyan coffee farm.
Today, Karunguru covers 500 acres, producing only Arabica single-origin coffee. All aspects of production are on site, from drying and roasting to grinding and packaging the final product.
Tours are offered daily from 11 AM to 4 PM, except for Sundays and Mondays. The tour experience includes a short intro to making coffee, a tour of all aspects of the farm from the fields to packaging, and a picnic lunch with locally grown veggies in the farm gardens (or formal ballroom, if the weather doesn't cooperate). Oh, and there's a coffee tasting after lunch, naturally. There's also an on-site store with very reasonably priced bags of home-grown Kenyan coffee, starting at around $4.50.
The farm is about 20 minutes from Nairobi and reservations are required for tours, which cost $35 including lunch.
The River Cafe
Travelers who don't have time to add an extra trip outside the city to their itineraries can still try some of the best Kenyan coffee and tea in the country if they head to The River Cafe. The beautiful cafe is inside Karura Forest — a large urban park that serves as a lovely alternative to the more crowded Nairobi National Park — and has both a restaurant and shop, so travelers can grab a coffee to go or pick up bags of beans to take home. It's an excellent spot to relax after a morning hike, especially for travelers who prefer Kenyan coffee with a side of scenic views or laid-back birdwatching.
They serve Kenyan coffee and tea from both Kenya and around the world, as well as lunch and dinner. The Kenyan coffee menu is extensive, from simple drip coffees to the decadent "macaroon-cino." The park has an entry fee of 200 Kenyan Shillings (about $2) that visitors will need to pay to reach the cafe, the entirety of which goes to park conservation and restoration.
What did you think of this story?