The 16 Best Bachelorette Party Destinations in the US
The best bachelorette party destinations in the US deserve a special on Animal Planet. Cue raspy Australian narrator with a husky accent:
"There they are in the wild, folks. Seven…no…ten American girls have been spotted landing here at Nashville International Airport. If it's not obvious by their fluorescent pink "I'm With The Bride, Betches." matching T-shirts, watch their targeted movements straight from the plane to that bourbon bar before baggage claim. Are they…no. They are taking shots of bourbon at 8:34 AM. What a spotting."
Alright. While American bachelorette parties may not have solicited a spot on daytime TV just yet, there is no denying that these weekend-long gal-pal galavants have created a revolution in themselves. In fact, it was back in the rebellious 1960s that brides-to-be began embracing their feminine sexuality and forgoing bridal showers for bachelorette parties–and yes, the raunchier, and alternative the better.
By the 1980s, the term "bachelorette party" became more normalized in everyday culture and, more importantly, a giant step towards gender equality. Men have been celebrating their last day of freedom since the 5th century B.C. when the ancient Spartans would hold a dinner with corny speeches. Seriously.
According to The Knot, 78 percent of females have a bachelorette party before the nuptials. And who wouldn't want to let loose with the bride tribe in a new environment before a lifelong commitment? And while phallic symbols, drinking games, and male strippers may be the most widely recognized symbols of bachelorette parties these days, that's far from all. Take a look at some of the best bachelorette party destinations in the US — and yes, penis straws welcome.
We hope you love the spaces and stays we recommend. Just so you know, Matador may collect a small commission from the links on this page if you decide to book a stay.
---
---
West Coast bachelorette party destinations
West Coast best coast? While we aren't going to choose a side on this centuries-old debate, we're pretty sure a bachelorette party on the west coast of the United States is always a big W (win, that is.) A West Coast bachelorette will entice any bride-to-be with the sun, mountains, and those chill vibes.
Napa Valley
Wine'ding down with the bride squad in Napa Valley for a bachelorette doesn't seem too shabby. But this destination is much larger than one may anticipate — planning takes knowledge on where to make a home base, from downtown Napa to Sonoma, Calistoga, Healdsburg, Saint Helena, and other quaint towns. Wherever you wind up, Napa Valley makes for a stellar long weekend girls' getaway, whether you're a group of oenophiles sniffing tannins or simply wanting to clink celebratory glasses in balmy weather.
When it comes to deciding what to do, drink wine and explore Napa Valley wineries. But if you're going all out for the weekend, you can even step it up a notch. Exhibit A: Rent a private limo and saunter between expensive tasting rooms, sounding sophisticated with comments like "green apple, no?" while simultaneously getting pleasantly buzzed. Some of our favorite wineries for tastings include the VIP Appellation Exploration Tour at HALL Rutherford Estate and Tank Garage Winery, a modern-yet-vintage gas station winery. Fill us up.
If your group has the budget, make a reservation at Thomas Keller's The French Laundry, a rustic, two-story cottage that serves French cuisine dubbed "the best in the world" by the late Anthony Bourdain. If a tad more budget-conscious, explore Oxbow Public Market, Napa's dynamic collection of artisan restaurants and shops.
Where to stay in Napa Valley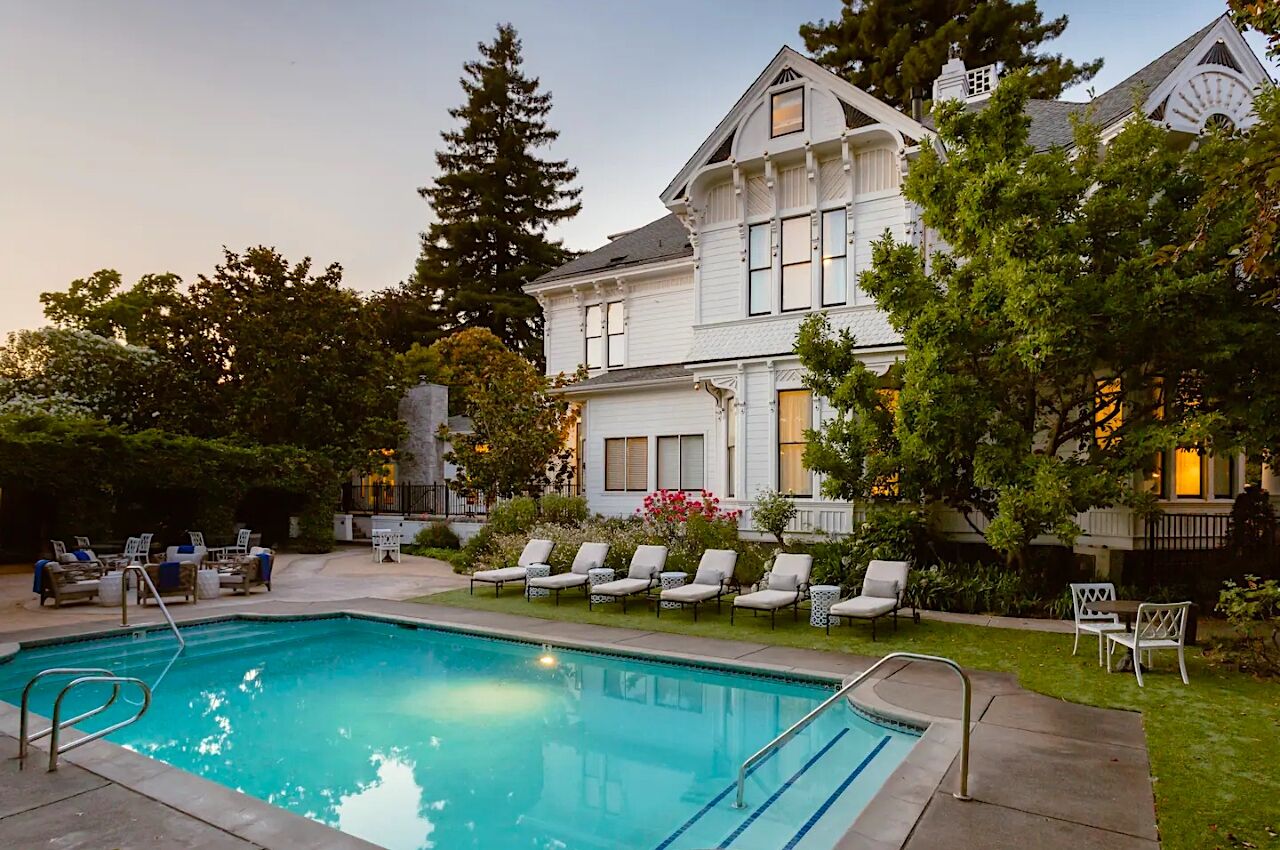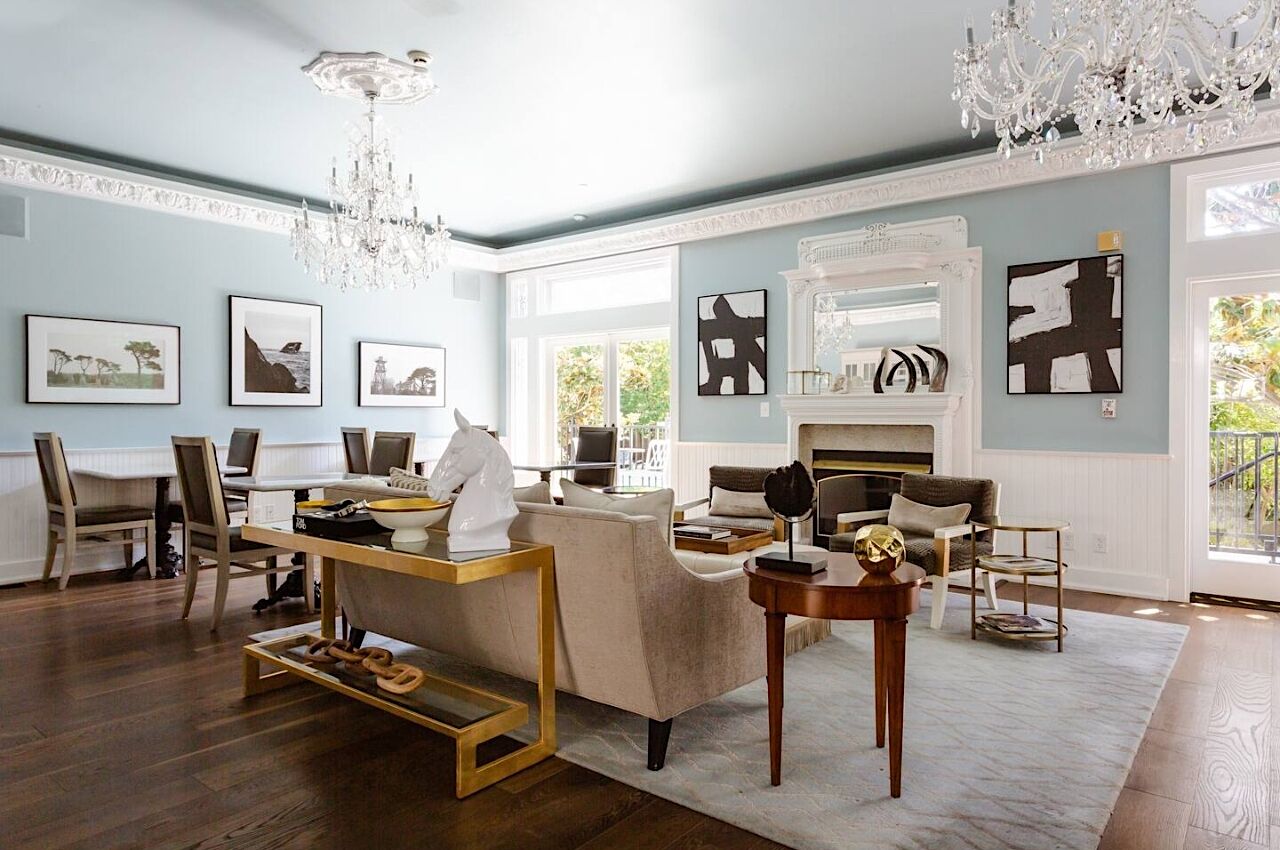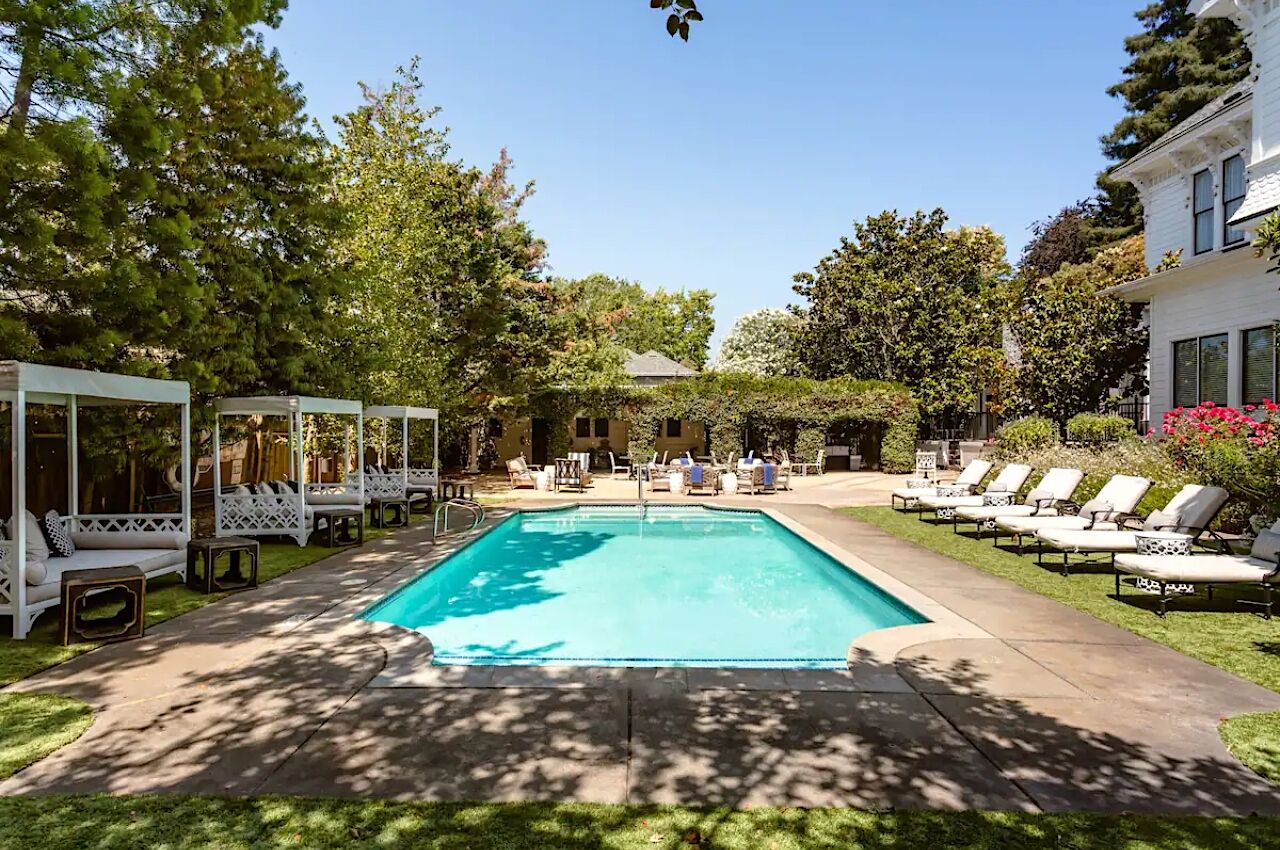 Airbnb offer the best places to stay in Napa for bachelorette. If your group is a tad more, erm, presidential, consider a stay at the White House Napa Valley Inn, a boutique hotel in the heart of Napa that is available for exclusive buyout only. This property is most suitable for larger bachelorette groups, with 17 ensuite bedrooms, a full-time staff, and even a private chef catering meals.
Initially built in the 1930s and recently remodeled, this designer home is located in downtown Napa, providing optimal ease for bachelorettes looking to galavant around Wine Country sans transport.
Los Angeles
Native Angelinos and out-of-towners alike will be impressed with how Los Angeles brings the heat, quite literally, for any bachelorette weekend. The City of Angels is the optimal escape for brides who want cosmopolitan energy fused with rooftop pools, boozy brunches, and shopping.
Sporty groups will enjoy the Los Angeles hiking trails — and inevitable I.G. caption quoting LaLa Land — to the Hollywood sign. But with its Hollywood allure and some of the most expensive zip codes in the country, your bride tribe can be closer to celebrity action by grabbing bar seats at Mr. Chow or booking a private cabana at The Beverly Hilton, where celebs frequent.
Grab a drink on the rooftop of the Freehand Downtown LA before enjoying Israeli-inspired cuisine at The Exchange. If you're really looking to mingle with the rich and famous, head to The BLVD in Beverly Hills and ask for a corner patio table.
Where to stay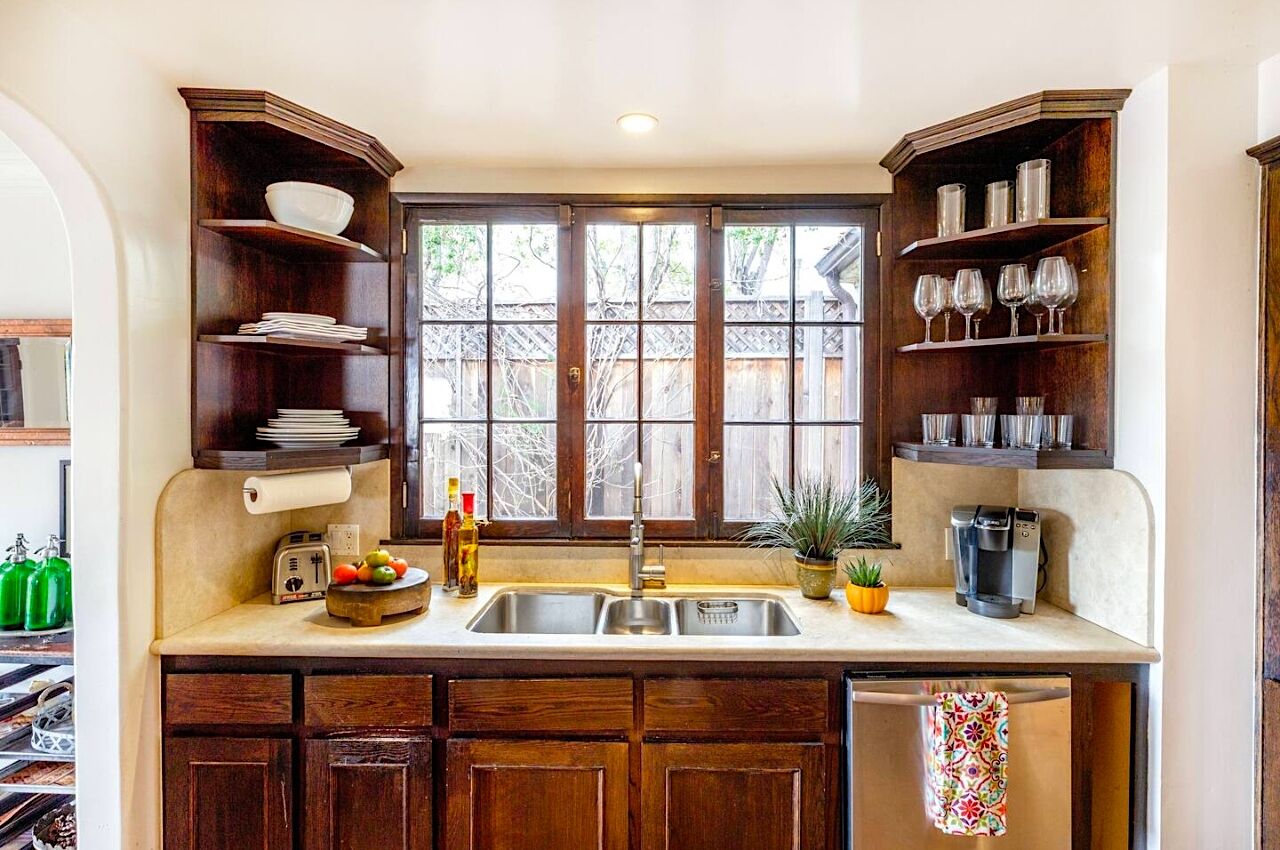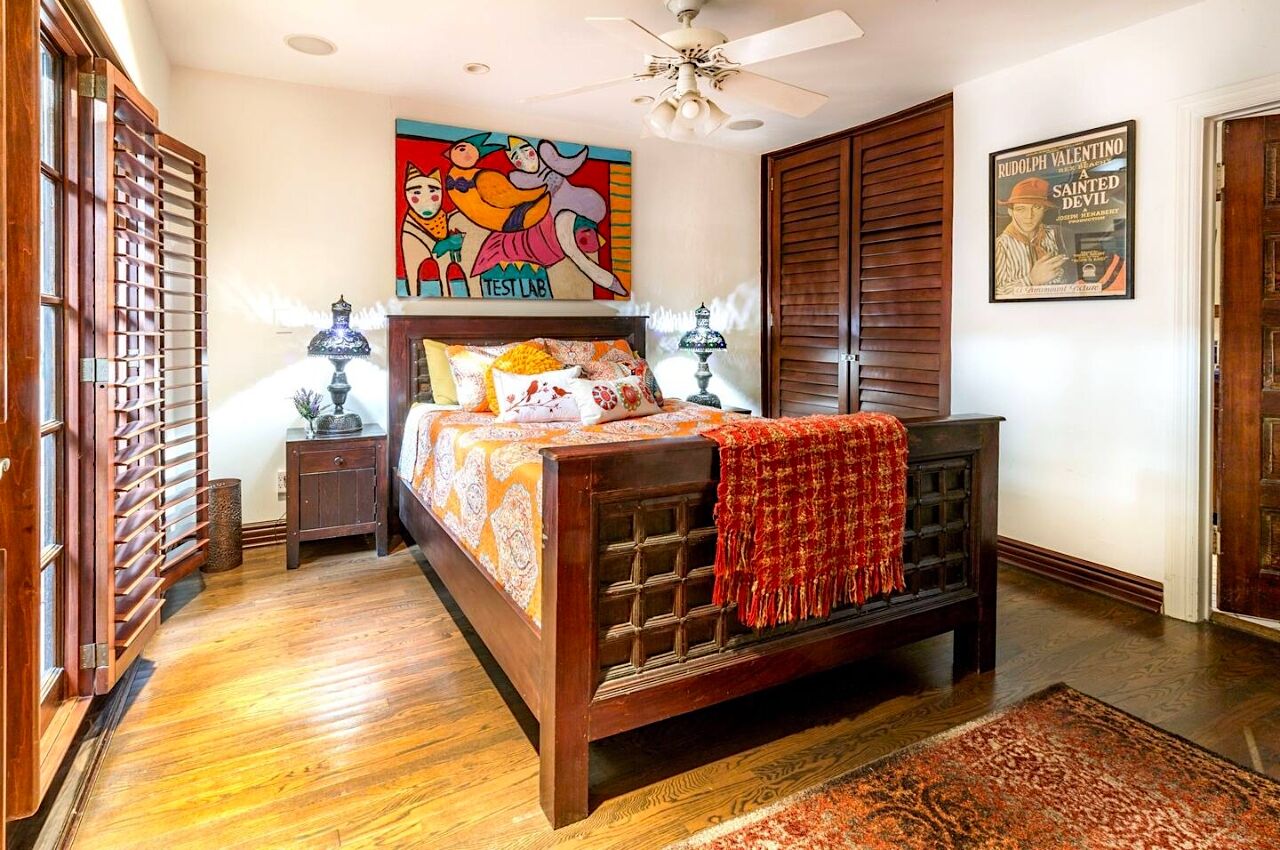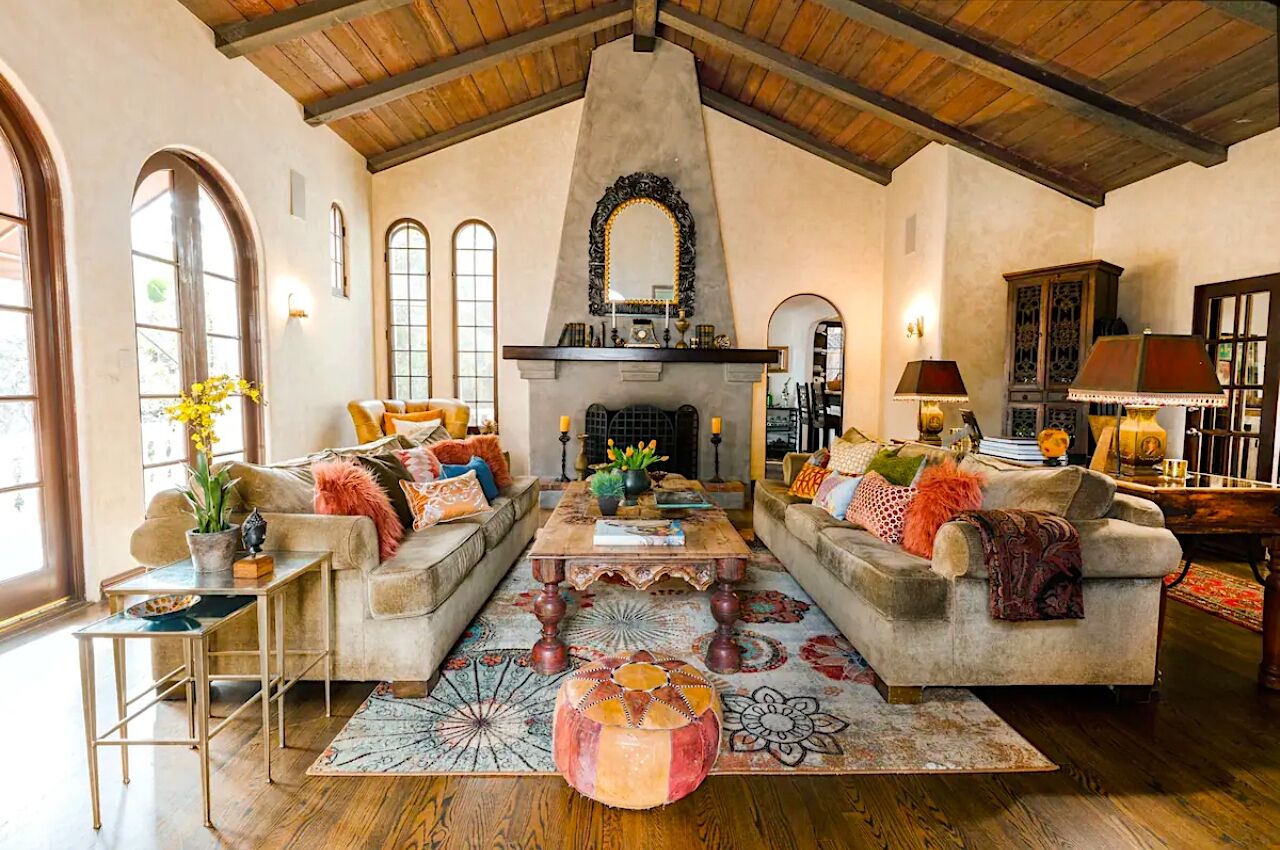 There's lots of great Airbnbs in Los Angeles, but here's a couple perfect for groups.
Ornate details from Morocco marry with that Hollywood modishness in this luxury three-bedroom estate. Perched atop a hill in the heart of Hollywood, this Airbnb is the ideal choice for the cinephile bachelorette.
For a legitimately mystical experience, book the former Los Angeles home of Harry Houdini, a five-acre estate that is just as quirky and cool as it sounds: we're talking hidden passageways, caves, tunnels, and even a deep-water tank where Houdini reportedly practiced his underwater escapes.
Palm Springs
Whether it's due to the year-round sunny weather, those postcard-worthy palm trees that sashay in the desert wind, or the plethora of restaurants, hotels, and spas, Palm Springs has fast become one of the nation's most renowned bachelorette destinations. A short flight from most West Coast cities, a Palm Spring bachelorette party is a convenient option.
The natural beauty of Palm Springs should be integrated into every bachelorette itinerary. Take this half-day tour, which begins with 10 miles on a bike, steadily climbing to the Andreas Canyon trailhead before turning into a scenic hike that crosses through rock formations and a canopy of native palm trees. Book a three-hour program with Desert Adventures Red Jeep Tours and Events if your crew isn't afraid to get a smidge dirty. This eco-tour company whisks passengers to the San Andreas Fault, a quite literal continental transform fault snaking through Cali — its learning, but chic.
If your squad requires some major chill time post-Jeep-bumps, book massages at Spa Rancho Las Palmas. And if you're down to explore downtown Palm Springs in style, book an Instagram-worthy Sunny Cycle tour, where your group will make ten-person bike-riding look somewhat chic.
For refreshing margaritas and the best shrimp ceviche tostadas you've ever had, check out El Jefe in the boutique (and Rubik's Cube-level colorful) Saguaro Hotel downtown. For some Californian New American cuisine (because, duh, you're in Cali), reserve a group table at BluEmber at Omni Rancho Las Palmas. And if the Caramel French Toast at Wilma & Frieda doesn't hit the hangover spot, we don't know what will.
Where to stay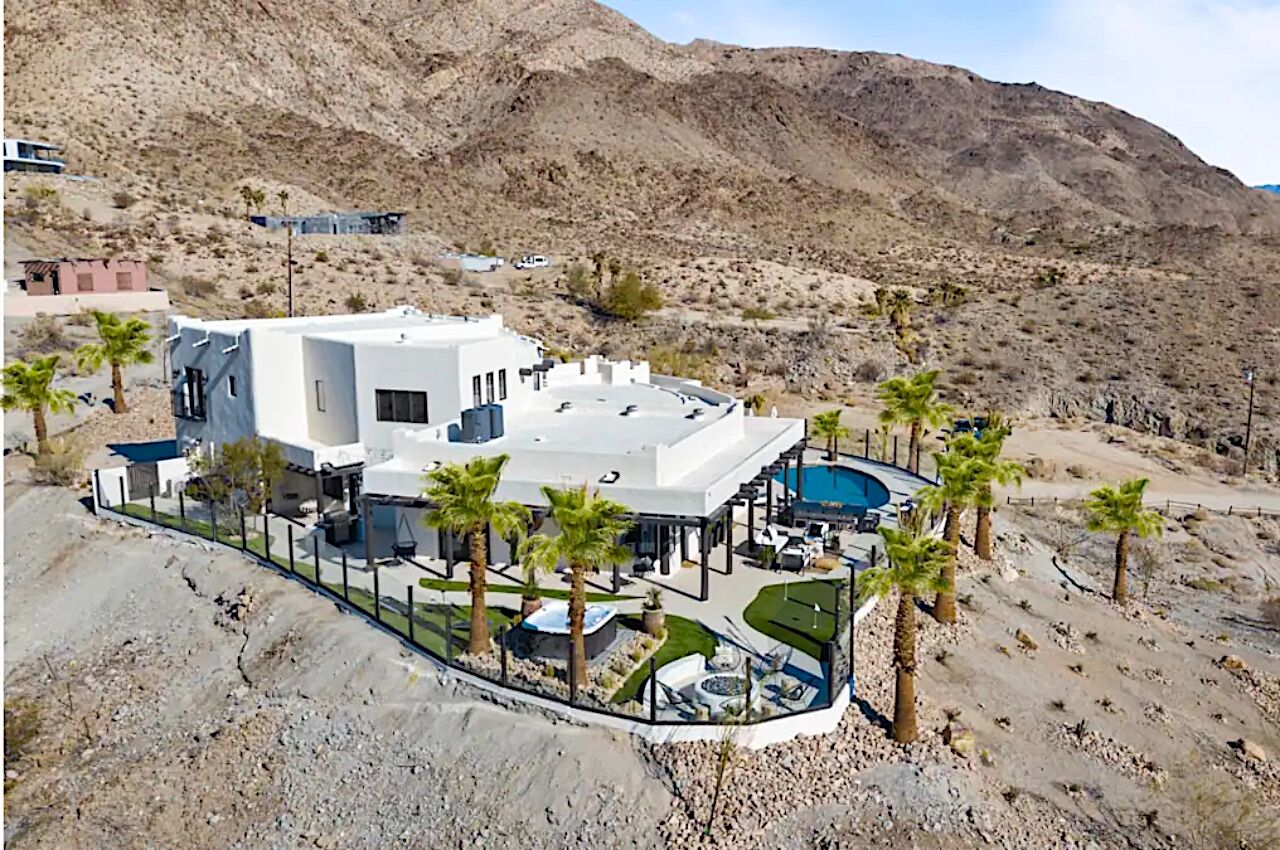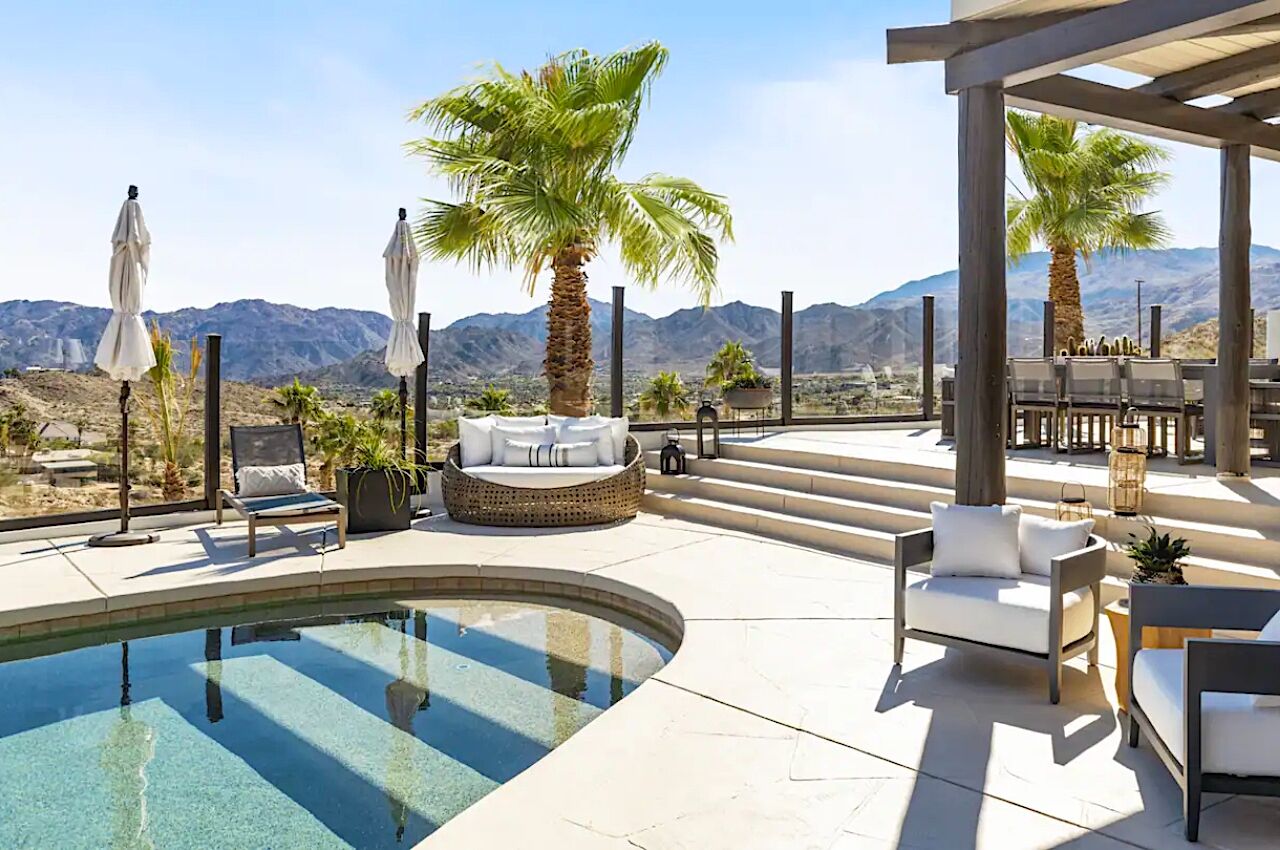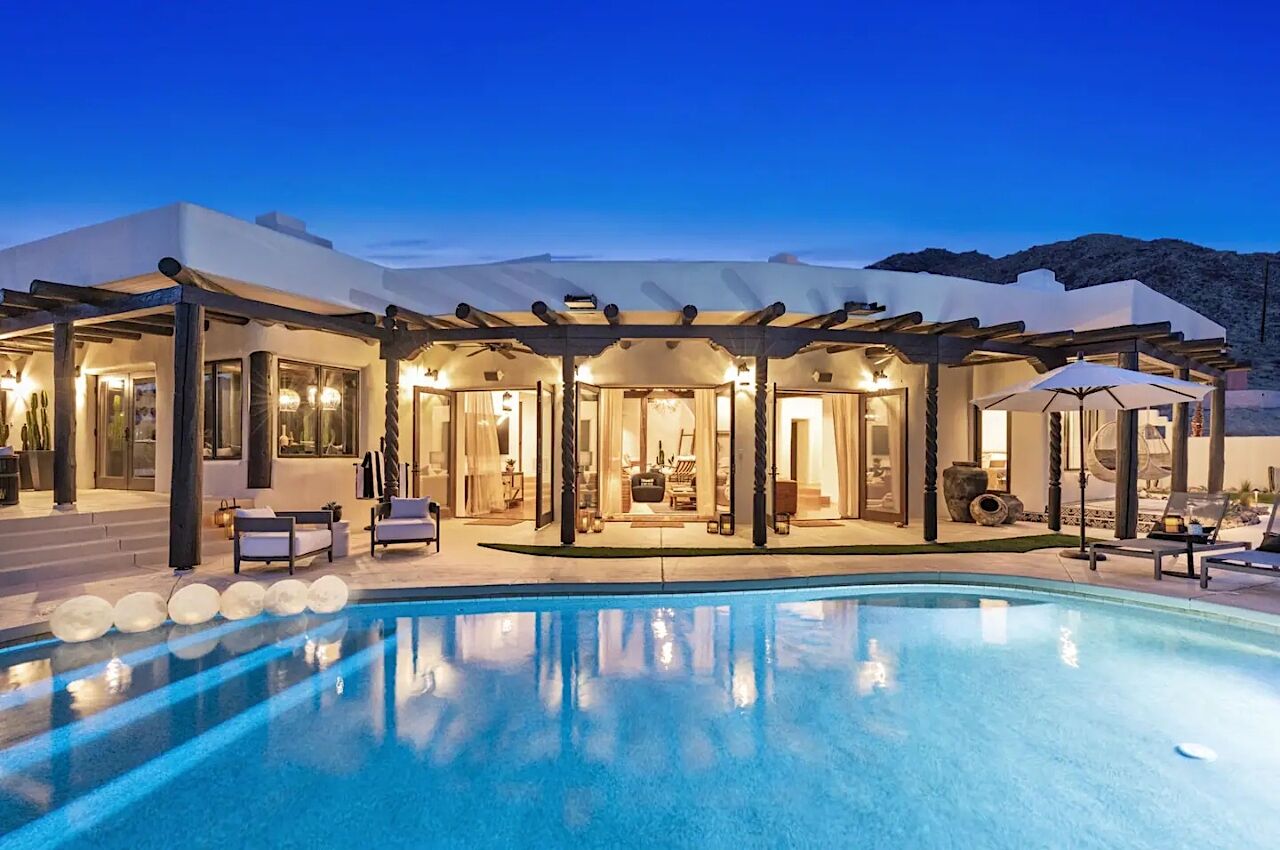 If charming mountainside villas are your crew's style, book this five-bedroom mountainside retreat in Palm Desert, complete with a movie theatre, private pool, and epic sunset views.
Bask in Palm Spring's glamour with a stay at this contemporary vacation home, surrounded by the literal pinnacle of the region's astonishing nature: rugged mountains hugging lush fairways.
Scottsdale
If you've ever visited Scottsdale on a Saturday afternoon, you'll notice that the arid desert climate is not keeping folks from donning cowboy hats and partying. Of course, there is one group you'll always spot without difficulties: the Scottsdale bachelorette parties. Scottsdale is one of the best bachelorette party destinations in the US for brides looking for parties, natural adventures, and sun for almost 350 days a year. And prickly pear ice cream — thank us later.
When it comes to things to do in Scottsdale, take your bride tribe on an Arizona Party Bike tour of the inner city, where you'll stop at two or three local bars and enjoy pedaling (or pretending to pedal if you're the diva) the rest of the time. Head to the W Scottsdale, one of the most revered hotels in town. On Saturdays and Sundays, reserve a table on their WET Deck, which lives up to its raunchy name with free-flowing bottles, D.J.s, and many a skimpy bikini.
If you're looking out of the box for ideas, head over to Arizona Goat Yoga, where you and the gals will enjoy Downward Dog with miniature goats on your back. Talk about the horn-y bachelorette experience you never knew you needed.
Feeling the hangover? Head to the Hash Kitchen for Scottsdale's most buzzy brunch and DIY Bloody Mary bar. Head to the newly opened Senna House Hotel for a vibe and reserve a patio seat at CALA for modern Mediterranean cuisine. If you're looking for healthier options, head to The Herb Box for some swanky fusion dishes.
Where to stay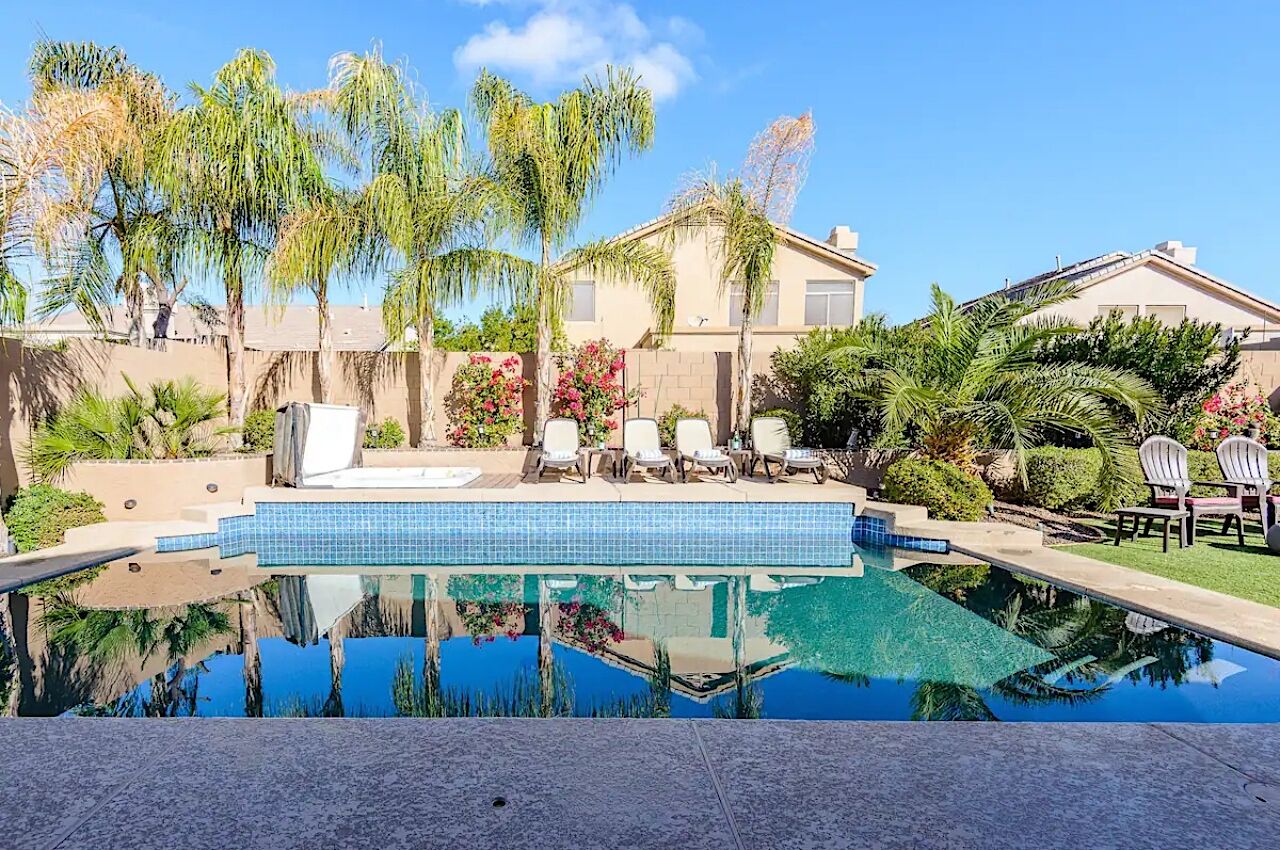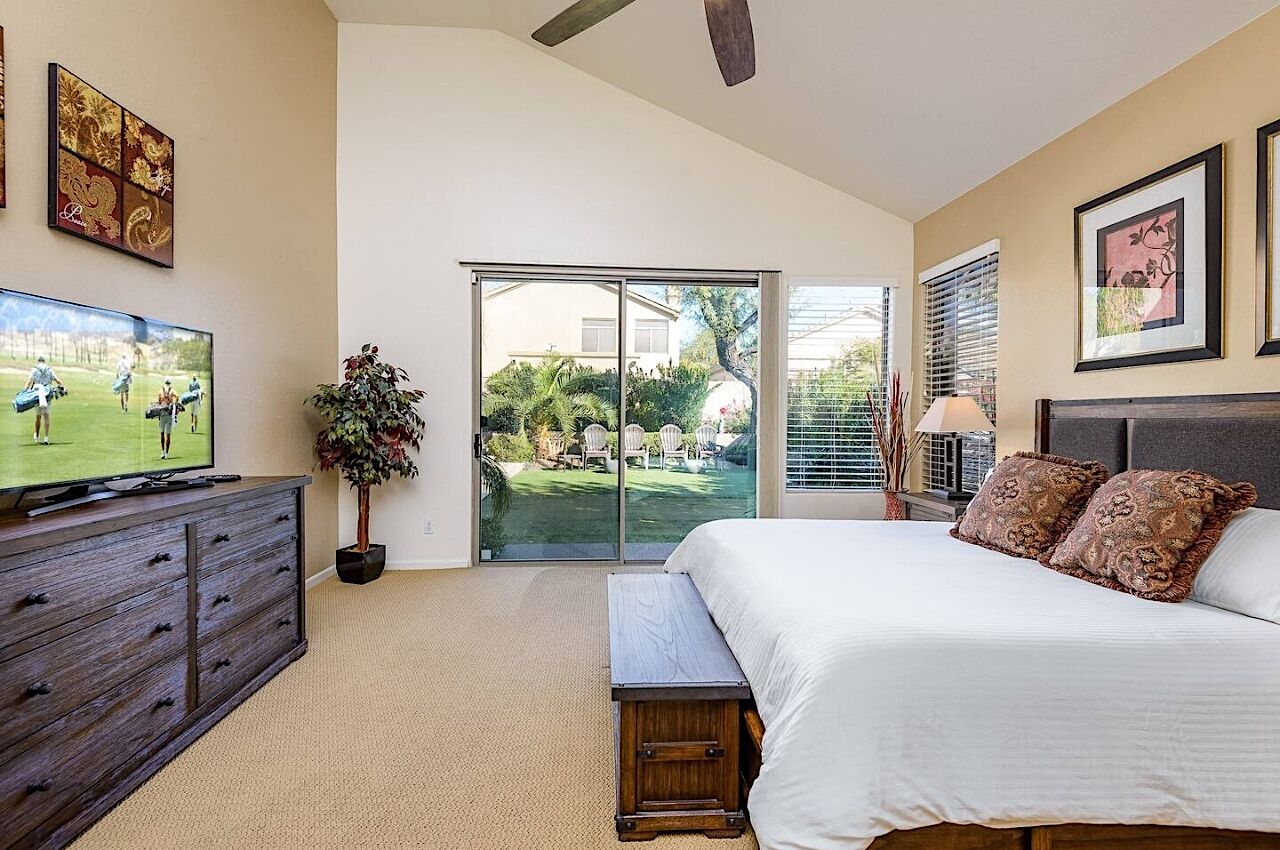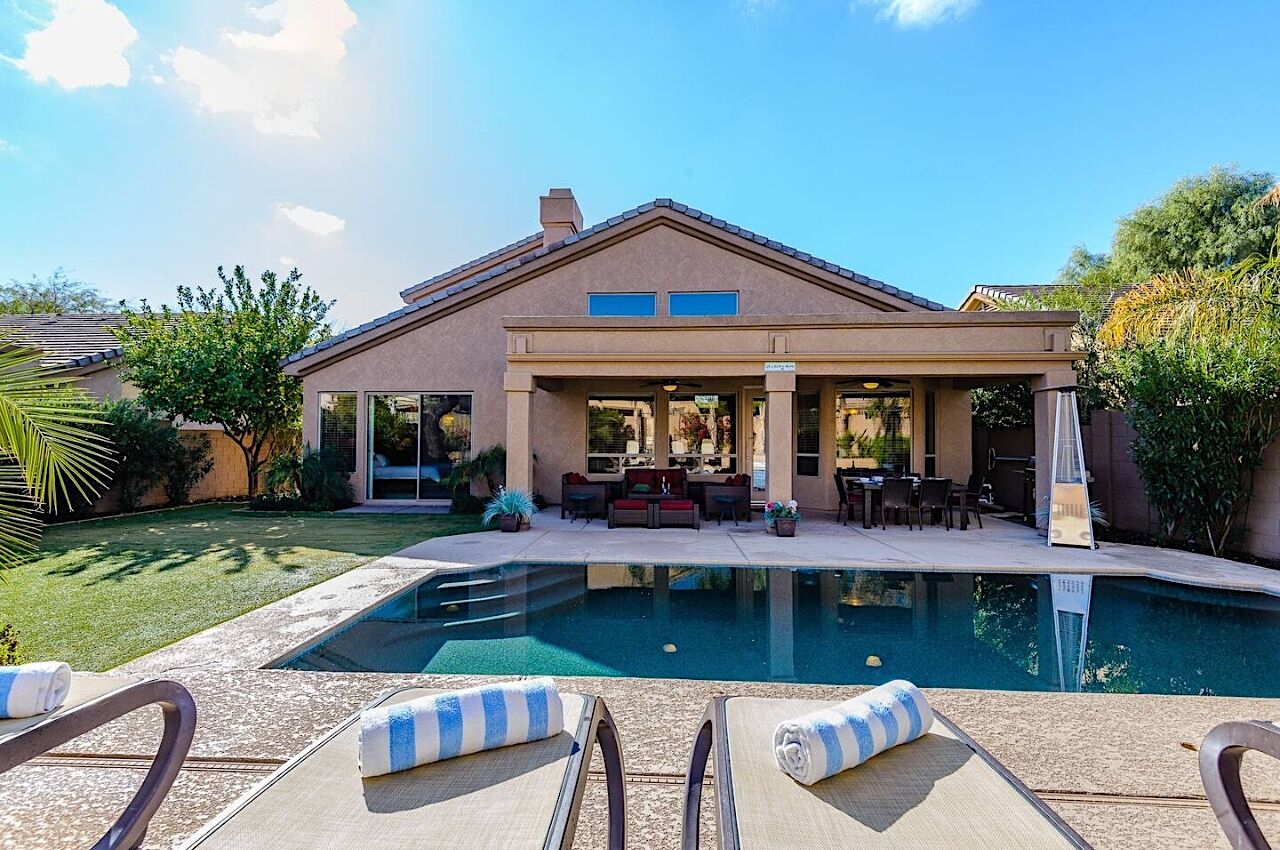 There are many group sized Airbnbs in Scottsdale. Within walking distance of Scottsdale's Old Town, bachelorette guests of this three-bedroom home will appreciate cooling off in the property's in-ground pool and accompanying waterfall.
Another Airbnb choice is the aptly named Casa Solara, tucked in Scottdale's suburbs with the sun shining more than 330 days per year. Pack your bathing suit and athletic shoes–this four-bedroom property includes a resort-like backyard with a swimming pool, jacuzzi, and tennis court.
San Diego
Out-of-towners may stereotype it as a sleepy SoCal beach town, but rest assured, San Diego can party. The pedestrian-only Little Italy neighborhood isn't where you go for homemade meatballs and nonna's restaurant. Friday and Saturday nights here mean business, with restaurants and patios luring in fun-seekers until the wee hours.
You'll likely spend most of your time soaking in those SoCal vibes, strolling the boardwalks at Pacific Beach, imbibing in the occasional beach beer, and (not so) suavely checking out the behinds of the surfers hanging ten. If you've all gotten your share of U.V. rays, book group facials at Shop Good and massages at Saffron & Sage. And if you're really digging the idea of old-school glamour, spend a day laying out at the iconic pool of La Jolla's La Valencia Hotel, a getaway for the Hollywood elite since the 1920s, perched cliffside over the sparkling Pacific.
For a dressed-up dinner with the gals, try Camino Riveria with a sultry Riviera Maya-like atmosphere, short skirts, and bottle service. Don't miss Miss B's Coconut Club for a tropical-inspired brunch or Puesto for the best Mexican north of the border. And ease into the evening playing arcade games and sipping craft beers at The Smoking Gun.
Where to stay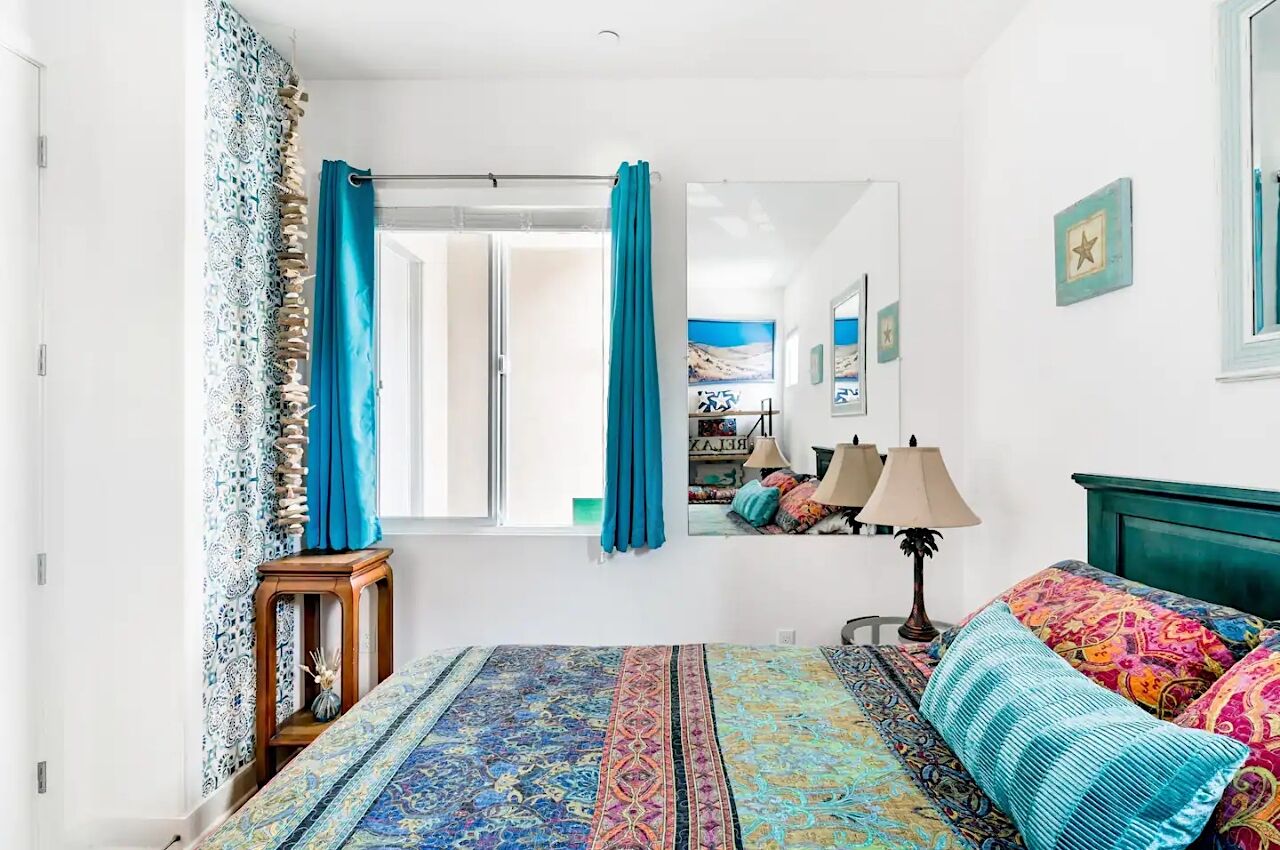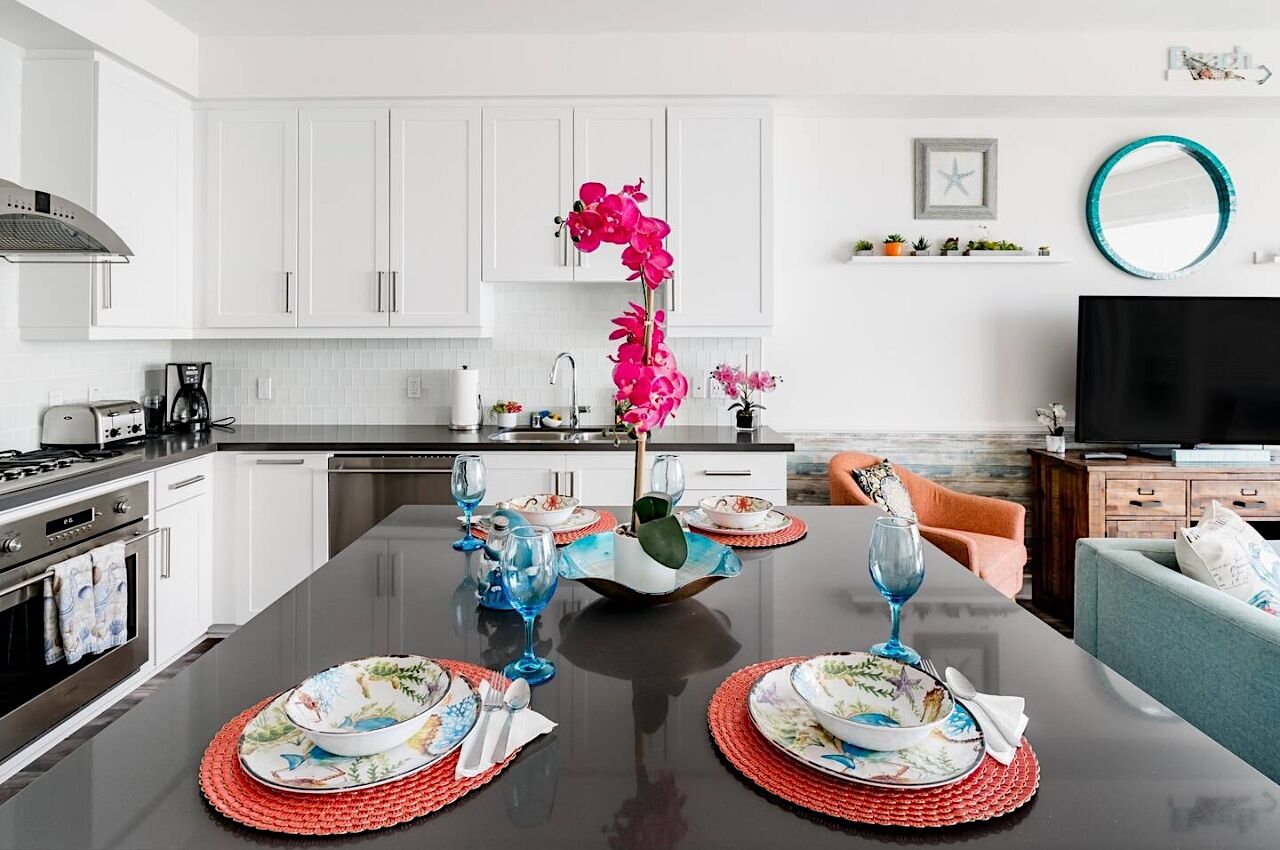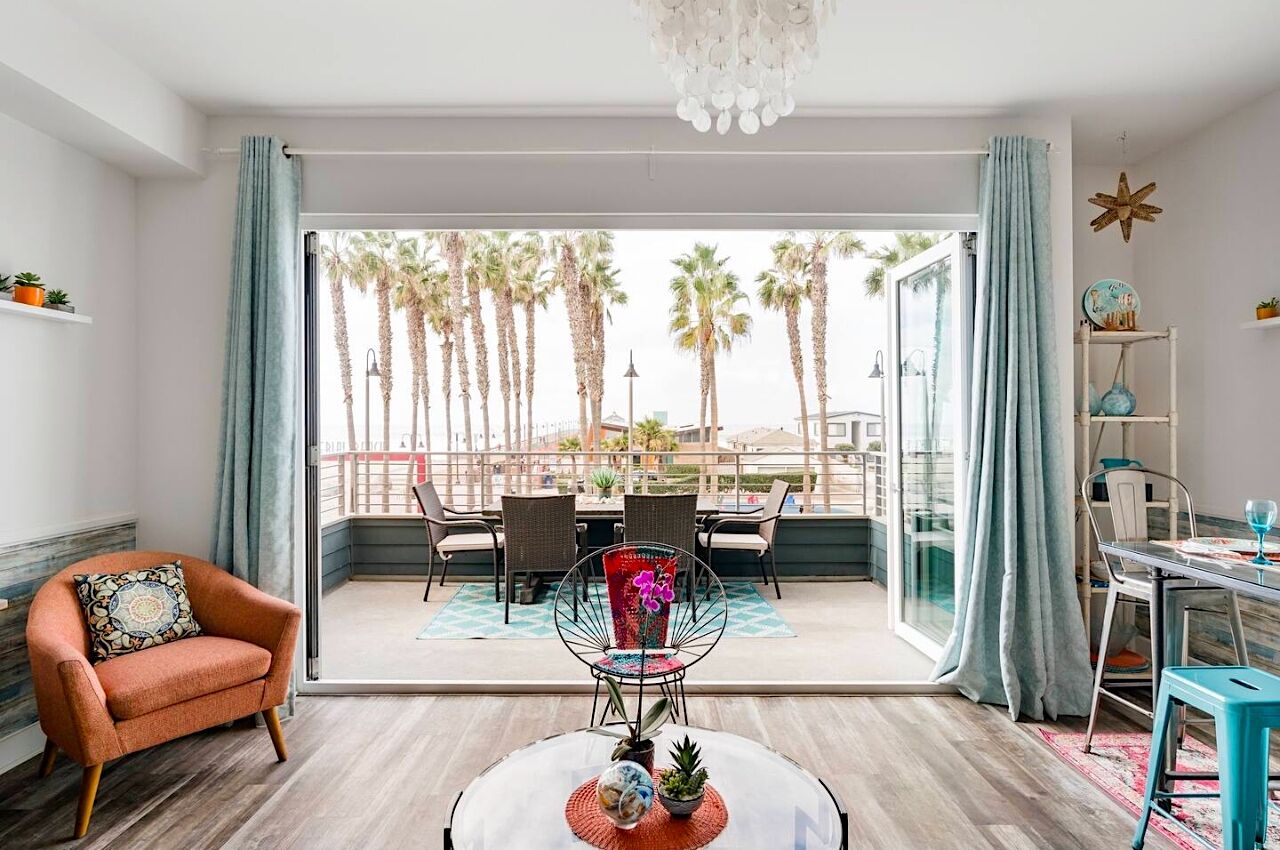 This Airbnb in San Diego is a residential home on Imperial Beach is the ideal temporary retreat from the San Diego party scene, with a spacious porch opening onto a very SoCal beach.
And for the quintessential girly bachelorette, book a stay at this modern beach house in Oceanside, revered for its bright pink entrance. This four-bedroom house grants privacy in an otherwise lively area, with surfers catching waves on the jetty or nightlife aficionados hitting the town.
Las Vegas
That whole "what happens in Vegas stays in Vegas" slogan you've seen on t-shirts and in corny 80s movies was basically crafted for the Vegas bachelorette party. That's right: it's notoriously called Sin City for a reason, and that reason has something to do with the cadence of bachelorette parties parading…er…sloppily stumbling…through town annually. But that doesn't mean stripper poles and VIP club access are the only Vegas bachelorette party options. Indeed, Las Vegas is also home to breathtaking nature (and we're not just talking about that fake canal at The Venitian.)
Clubs and casinos will come to mind when planning a Las Vegas hoedown for a good reason: the famous/infamous Strip is lined with debauchery galore, including top spots for a bachelorette like Omnia, Hakkasan, XS, Drai's, and Marquee. For a quintessential Las Vegas experience, drink plenty of water before snatching first-row tickets to one of those Magic Mike shows because (trust us) you'll be drooling from start to end. But if the club life sounds exhausting and you'd rather spend quality time with your amigas sans blasting speakers, consider a morning hike at Red Rock Canyon followed by a luxurious spa at Red Rock Casino Resort. That sounds like a jackpot win, indeed.
Vegas defines the word "excess" in all ways. And that is no more obvious than deciding where to eat for the Vegas bachelorette party. Whether you're hoping a bottomless brunch buffet will cure your hangover or make your social media followers jealous with an Instagrammable dinner at CATCH at Aria, the options never end. And if you're a true gourmand (or need all the carbs in town on a night post indulging), take this downtown scooter tour that will showcase all the famous spots of Sin City and let you sample some of the city's most beloved bites.
Where to stay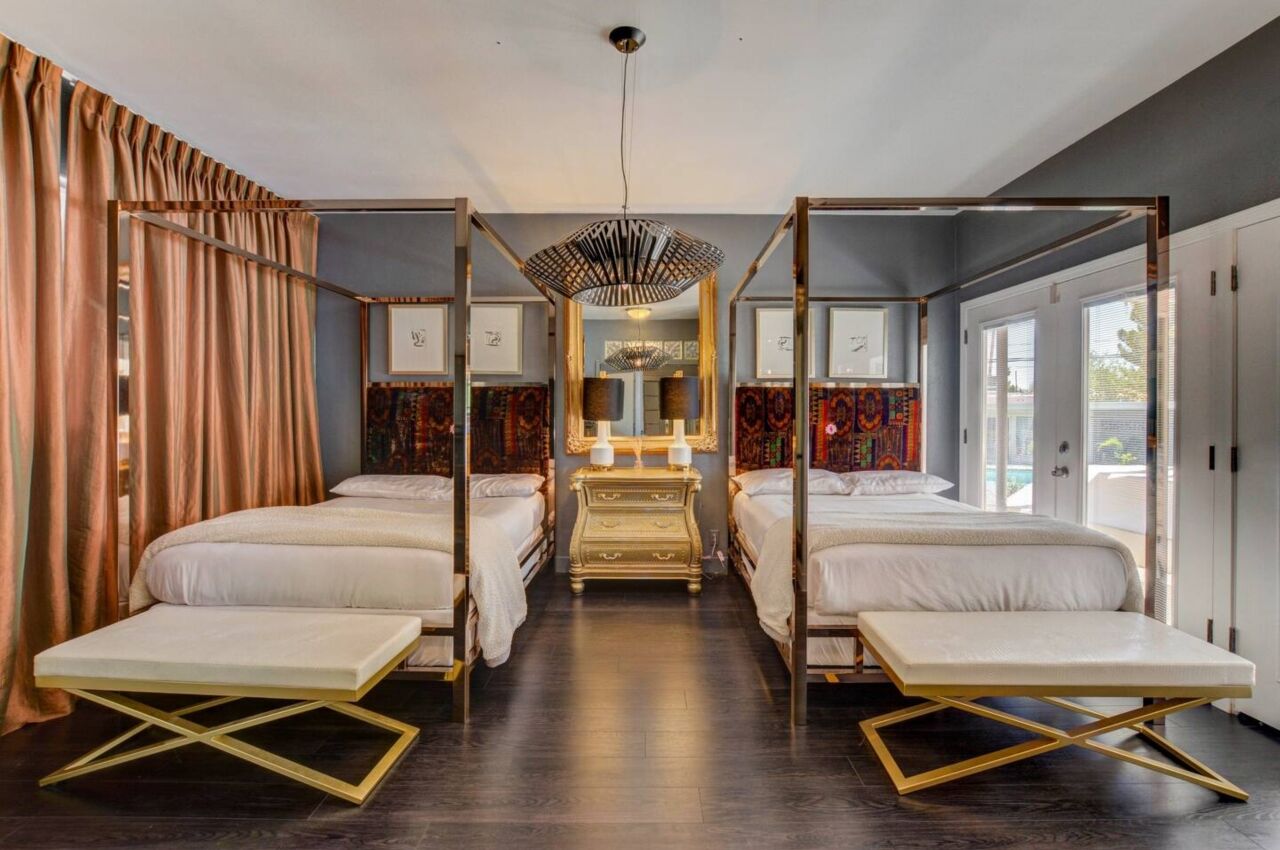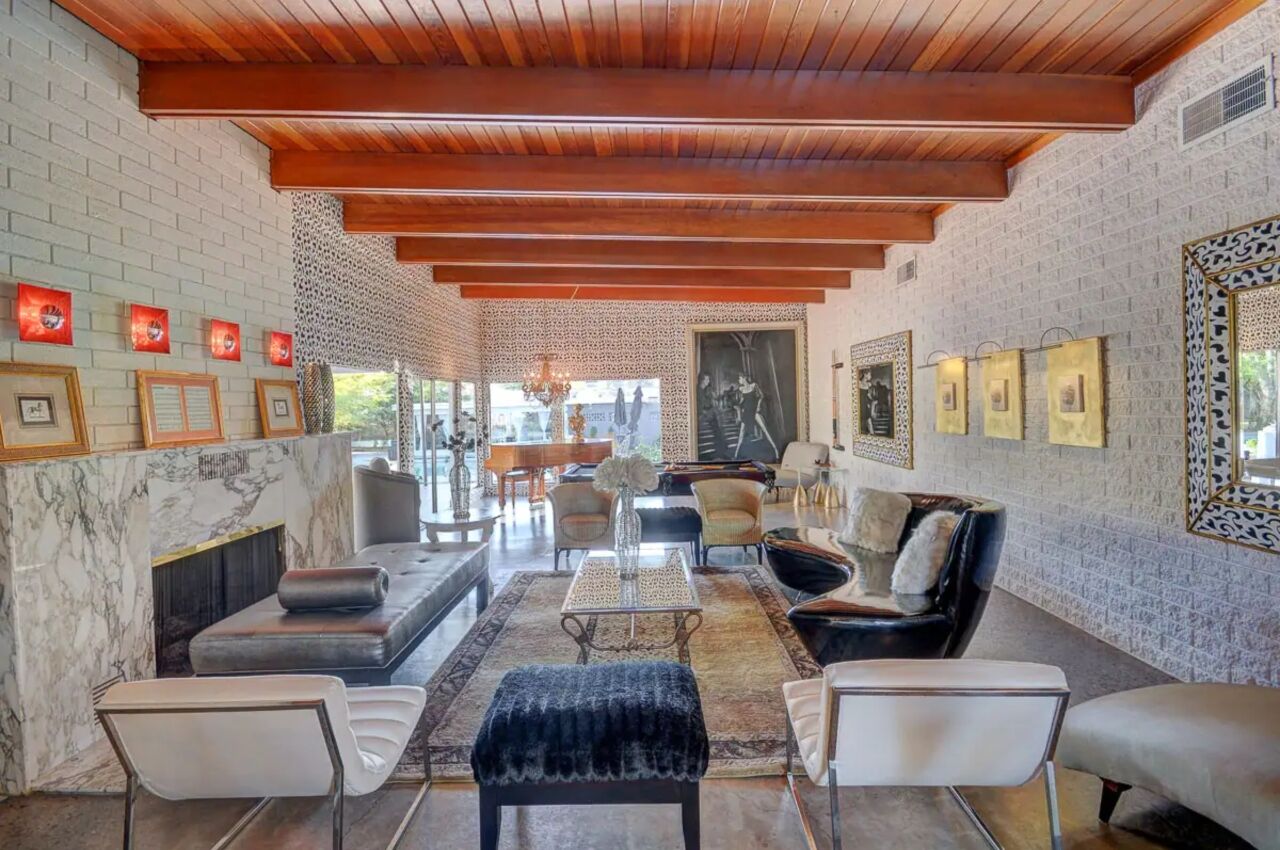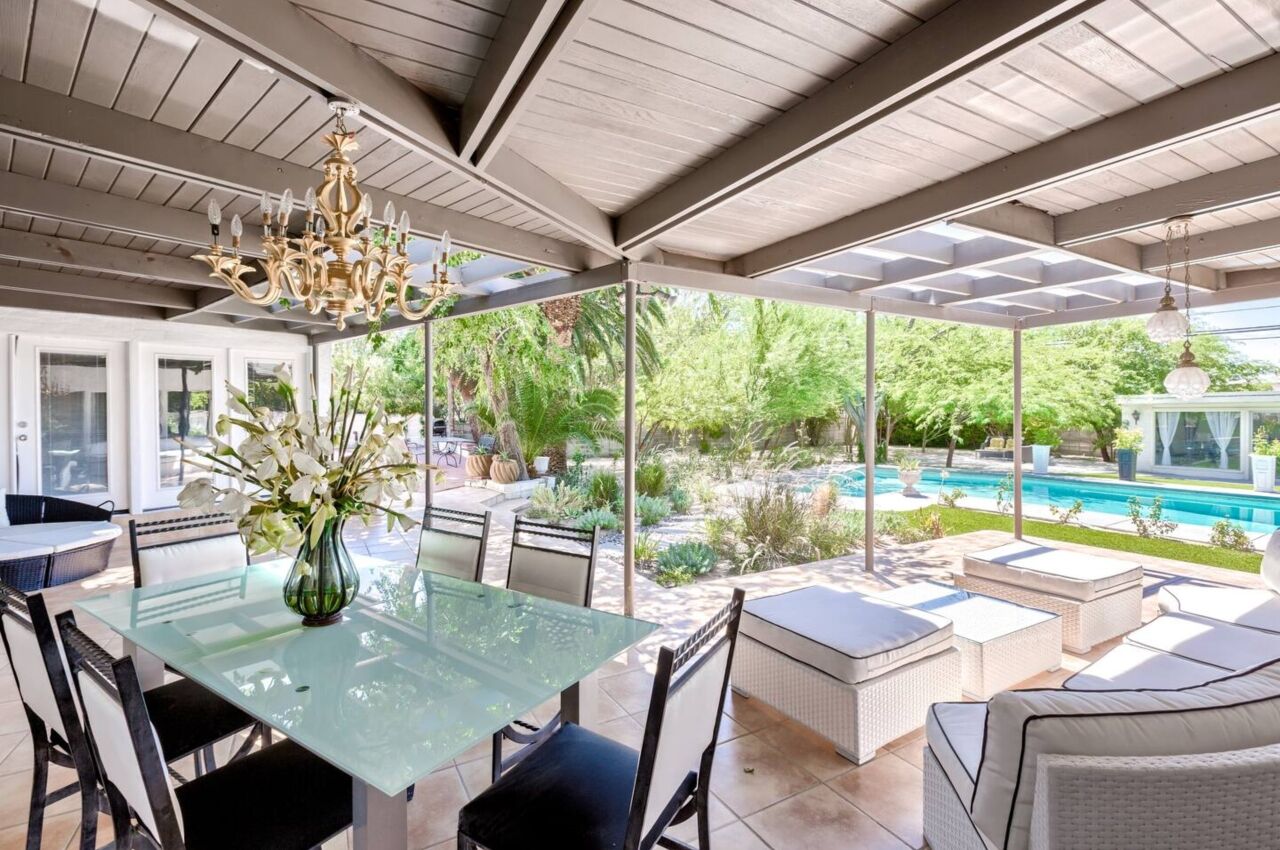 Check out this four-bedroom villa chock-full of five-star amenities like a gym, pool, fireplace, and even a grand piano. Because if you've seen The Hangover, you know to be prepared for anything here.
Bookmark this four-bedroom Airbnb that exudes pure luxury for the ultimate bachelorette pad. We're talking a waterfall-fed pool, hot tub, and barbecue area to the indoor bar and lounge.
Northeast bachelorette party destinations
If you're classy as hell and sipping spiked green tea overlooking the dramatic waves of the Atlantic strikes your fancy more than clubbing in Las Vegas, then consider a bachelorette party in the Northeast. Summers here tend to be mild (though, rest assured, nightlife scenes are scorching hot), and winters are…er…wintery. Though a Northeast bachelorette may not be the most obvious choice, read our recommendations, and you'll be grabbing your Sperrys quicker than one can say, "extra dirty martini, on the rocks."
The Hamptons
Pack your Lacoste golf bags and loafers and saunter over to the Hamptons, where understated luxury reigns. The Hamptons, known as the playground for New York's elite, is accessible by a two-hour car ride or a 20-minute flight with a private jet company if you really want to make an entrance. You'll want to make reservations about half a year in advance if you plan on bachelorette'ing in the Hamptons — without many chain hotels and restaurants, the chicest places fill up quickly.
The Hamptons is the bachelorette destination to see and be seen. If you're looking for said "scene," consider a place in Montauk, arguably the best spot for bougie action. The Surf Club, part hotel, and part laid-back beach bar had that IDGAF attitude the entire Northeast tries to emulate. It also happens to be ideal for beaching, poolside chats, and mini lobster rolls. The music program at The Surf Lodge will keep you dancing barefoot all night, with guests such as John Legend, Lupe Fiasco, St. Lucia, and Lykke Li.
Head to Calissa, which even offers packages and dinner specials specifically created for bachelorette parties. For dual bougie and beachie action, go to The Pool Club at Gurney's Montauk Yacht Club, where the bride tribe will imbibe in delicious frozen drinks, plenty of clams, and — more than likely — some attractive guys and gals donning sailboat-themed bathing suits.
Where to stay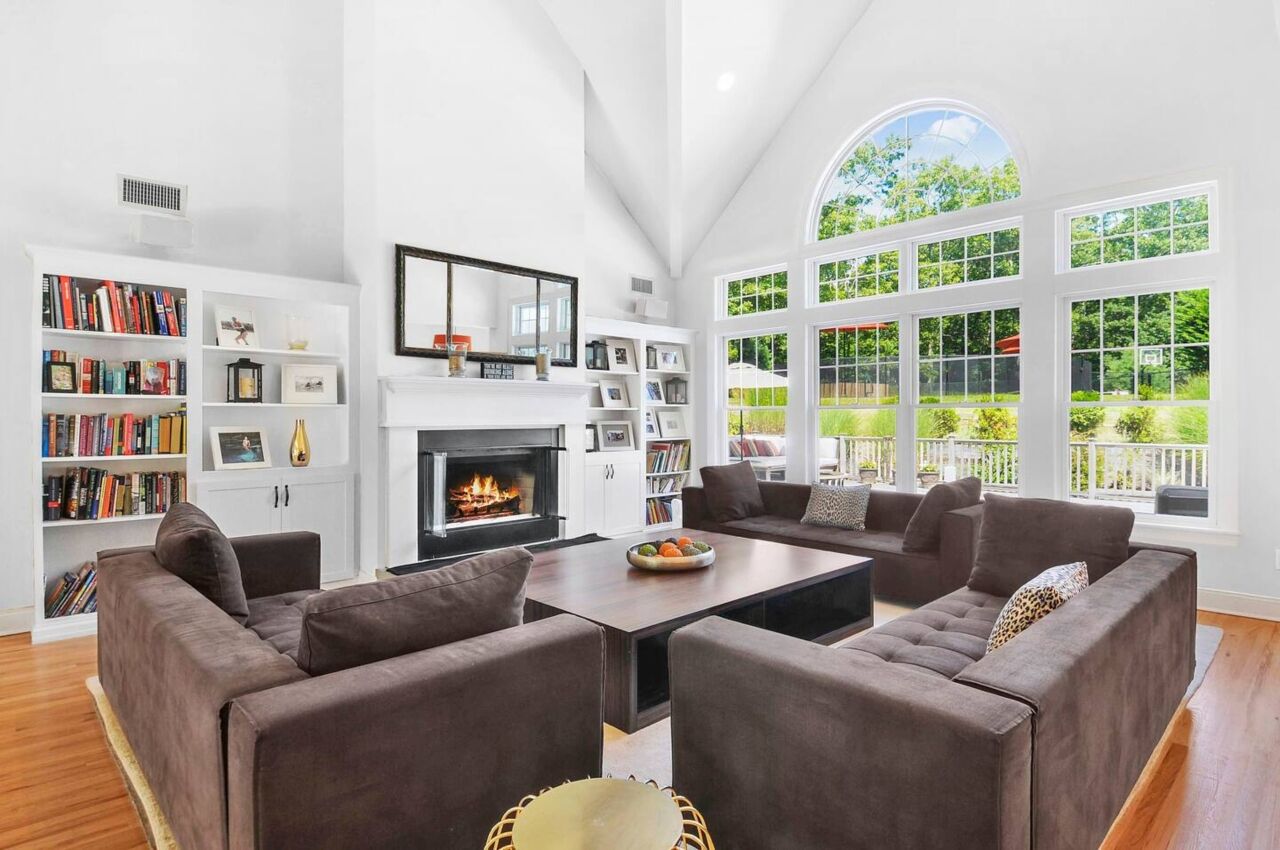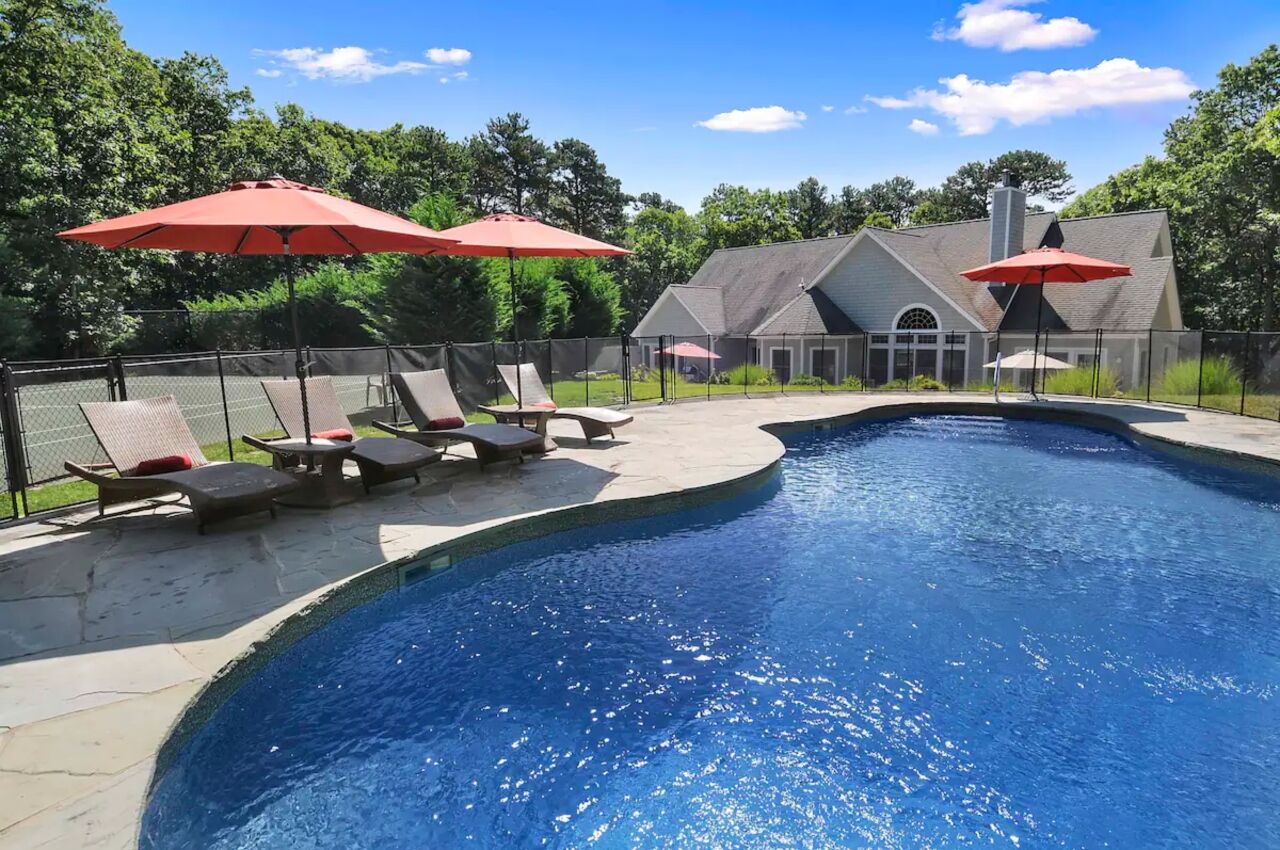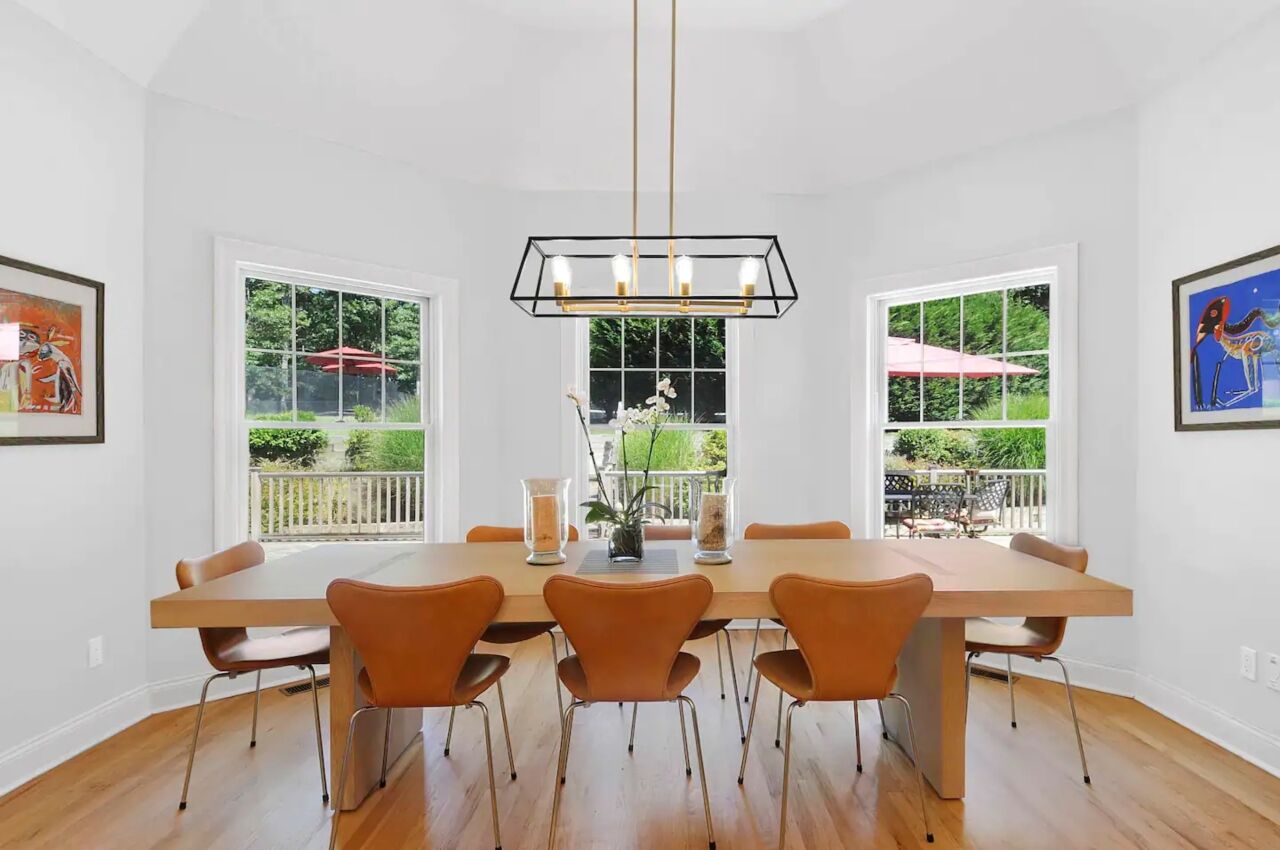 Check into this compound if you're looking for a resort vibe with literally everything at your pristinely-manicured fingertips: golf, tennis, pool, bocce, and plenty of beaches.
This adorable five-bedroom beach house is in the center of Montauk's action, and even comes with a Peloton should you wish to keep your fitness routine amongst the bach activities.
Catskills
Believe it or not, New York is much more than the 22 square miles that constitute Manhattan. And, as it turns out, much of New York State is ideal for a subdued yet genuinely unique bachelorette party. The best part? New York City is well-connected to the rest of the world, and much of upstate is but a few-hour train ride from there. The Catskills, the mountainous region comprised of mossy gorges and microbreweries, is the ideal setting for a tree-hugging bachelorette.
If the bachelorette would rather groove to Jimi Hendrix than Olivia Rodrigo, consider visiting Bethel Woods on the grounds of the 1969 Woodstock festival in the Sullivan Catskills, where hippies-at-heart can stand in the footprints of rock legends. Parties hoping for more adrenaline adventure can raft down the Delaware River with an outfitter like Lander's River Trips. Or get your zen on at YO1 Wellness Center, the only ayurveda, yoga, naturopathy and acupuncture wellness destination in the US that can customize the entire experience for your bachelorette party.
Every night of imbibing needs copious carbs in the morning: take your bride tribe to The Mud Club in Woodstock for hand-twisted, wood-fired bagels that surpass even Upper West Side standards. And while upstate New York may not initially conjure images of fiestas, bachelorette parties should include Woodstock's Tinker Taco Lab, hidden behind a sunglasses boutique and serving the best Barbacoa tacos north of the Mason-Dixon.
Where to stay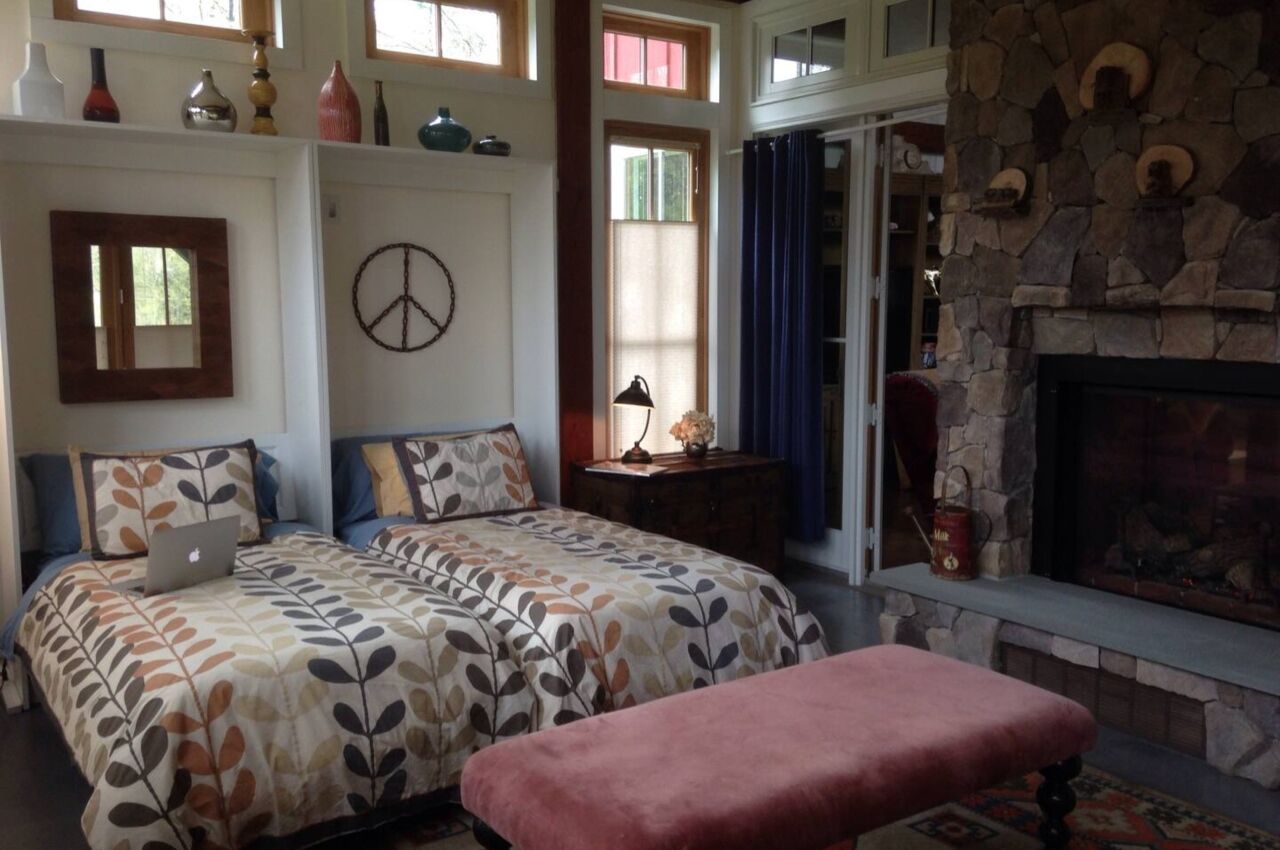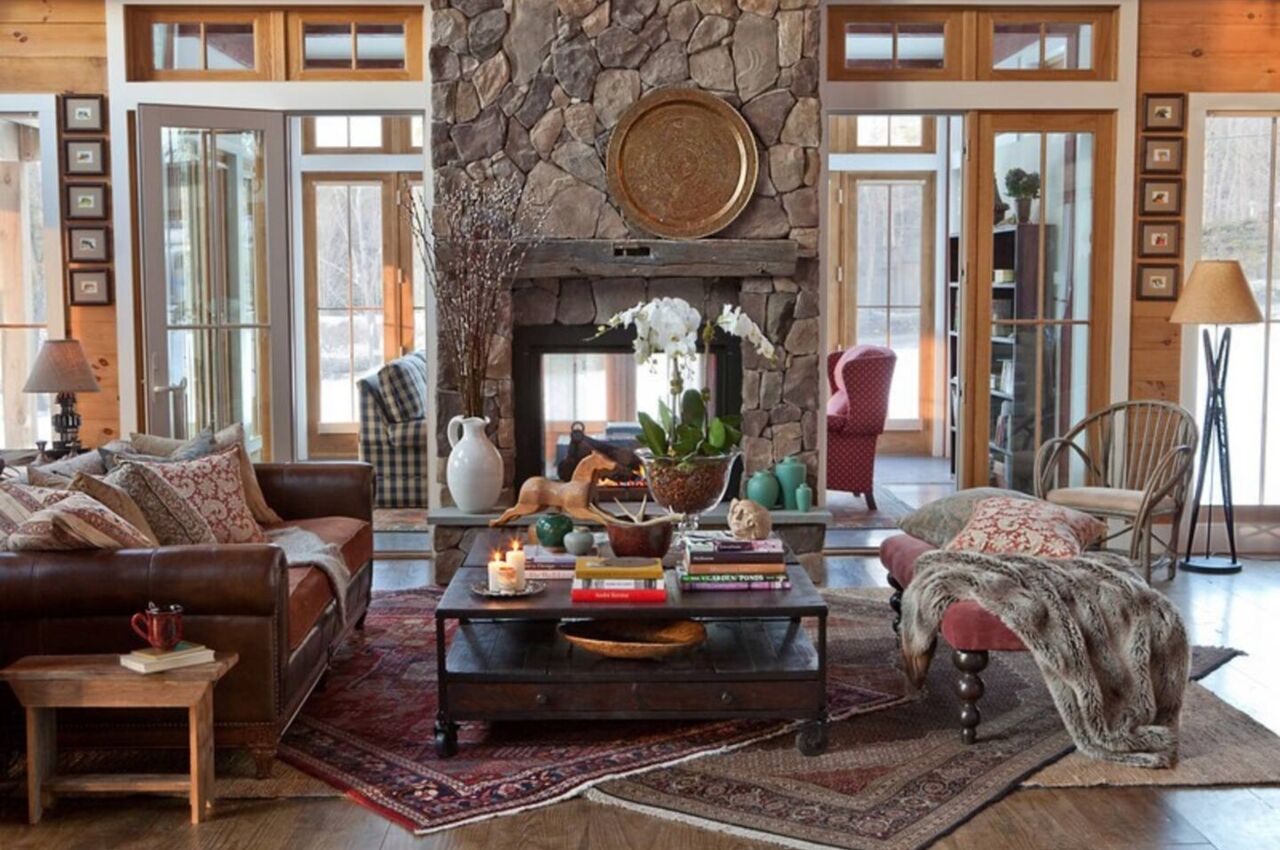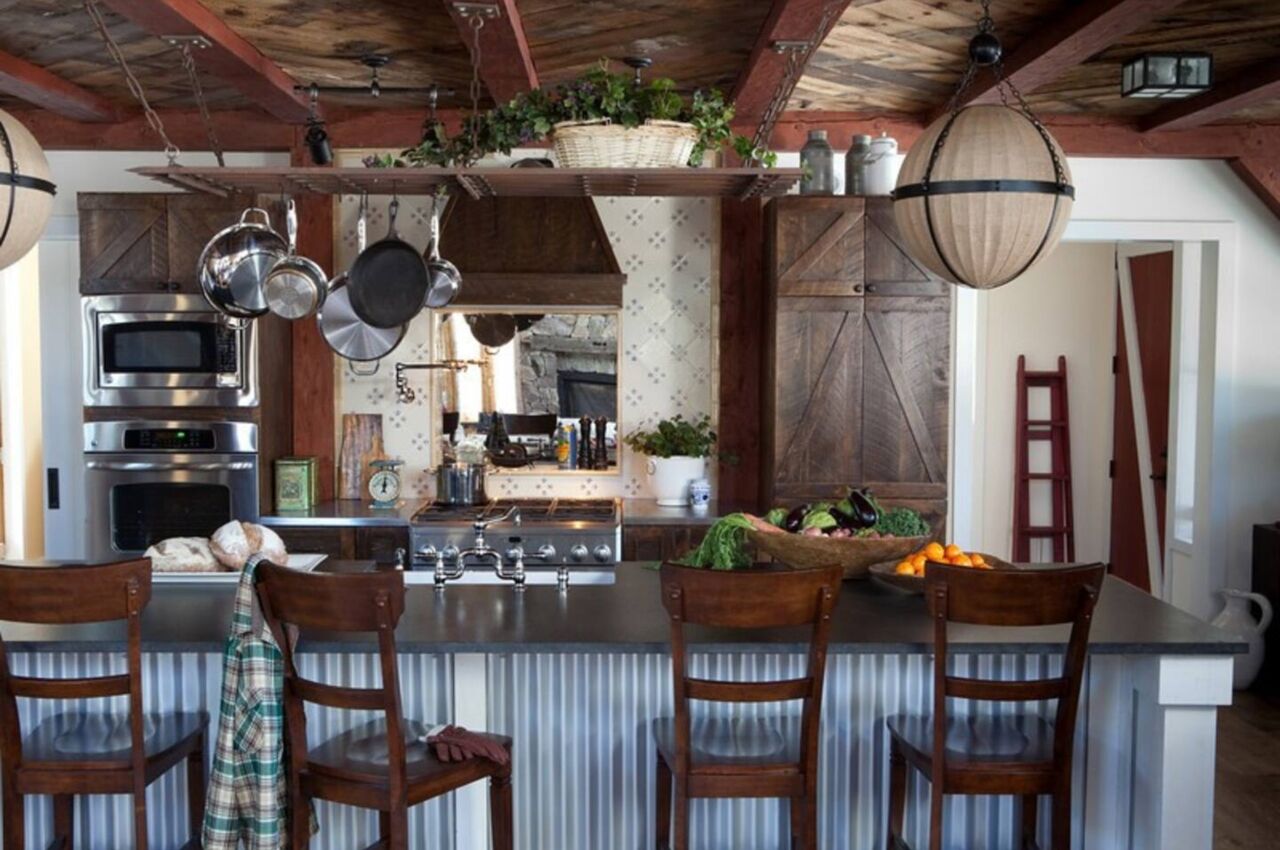 If your bachelorette party aspires for rustic-chic vibes, consider a stay at this massive converted barn in Saugerties, complete with a stone fire pit, a bond, and even an Airstream trailer. Ah, bliss.
If booking a house isn't extra enough for you, consider this 14-bedroom inn, set on five acres of wilderness in Hunter. Between its Jacuzzi, professional sand volleyball court, grill, and outdoor stereo, you'll be plotting ways to move in permanently.
New York City
Let's face it: New York City is the epicenter of almost everything, and its energy is explosive. That means no matter how outlandish and wild, your NYC bachelorette party will fit right in, and finding activities to do will be as easy as looking hot in Sex and The City — esque black pumps. From the bachelorette who prefers martinis and people-watching to the rowdy party gal who'd rather shotgun a Corona than sip a Cosmo, New York City has got you covered.
To even adequately begin exploring The Big Apple, you'll need about seven years, but luckily we have some creme de la creme suggestions for you New York bachelorette brides.
Check out a five-star hotel such as The Park Hyatt New York in midtown Manhattan. The gals can glamour up before taking on the town with their mega rejuvenating spa services at the acclaimed Spa Nalai and the opulent Rossano Ferretti Hair Spa. Once ready to hit the town, its time to decide on a vibe for your NYC bachelorette party. Check out the Rooftop Cinema Club Midtown New York for classic movies or recent releases in comfort and style, where lounge areas and cinema-style seating are styled with outdoor furniture, and a full bar is at your disposal. Of course, The Meatpacking District, frequented by celebs and A-Listers, makes for the quintessential night out, with favorites such as The Top of The Standard and The Brass Monkey.
The best comparison to the city's eating and drinking scene is a 24-hour, all-you-can-eat buffet. If you're looking for a place screaming quintessential New York, make a reservation at The Polo Bar, which draws inspiration from the famous Ralph Lauren and his favorite dishes. Sunday in Brooklyn is a restaurant just as hip as the name implies — with pancakes to die for, and this Williamsburg hotspot can also be booked for private events.
Where to stay
A ten-minute train ride from the buzz of Times Square, this five-bedroom loft in Union City, New Jersey is not only more spacious than most Manhattan apartments but boasts an entire north-to-south view of the island.
For that quintessential New York City experience, book this guesthouse on the Upper East Side, just blocks from Central Park's serenity (because hangovers in hectic Times Square aren't recommended).
Best places in the Midwest for a bachelorette party
Midwest is best, they say, but what about bachelorette parties in the region? The center of the US, America's heartland is known for being friendly, producing a ton of corn, and generally enjoying a slower pace of life than the East and West coasts. Midwestern towns have spunk, history, and are often not as crowded as their coastal counterparts. But can a Midwestern bachelorette also get (hoe)down? Take a look at our Midwest bachelorette party recommendations and see for yourself.
Cleveland, Ohio
Cusping the shore of Lake Erie, you'll find one of the Midwest's surprisingly most sexy cities. Yes, we said it: Cleveland, Ohio is one of our beloved choices for a Midwestern bachelorette party. Why? With blocks of bars and copious live shows to get you a groovin' and a-movin', Cleveland is sorta/kinda/somewhat the new Vegas. Don't believe us? Check out below.
Music connoisseurs will claim that Cleveland is the birthplace of rock n' roll due to radio disk jockey popularity here in the 1950s. C-Towners argue that the feisty rocker vibe persists to this day. If bachelorette parties choose a house rental or hotel downtown as a home base, they will be in prime walking distance to determine this for themselves. Party goers can press their luck at JACK Casino, ogle clothing worn by their favorite artist at the Rock & Roll Hall of Fame, crawl down streets filled with bars and restaurants, and do it all surrounded by that Midwestern earnestness.
Start the Cleveland bachelorette night with some Iron Chef-created eats at Michael Symon's Mabel's BBQ or Butcher and the Brewer, located steps from each other on the famous E. 4th Street.
Cocktail lounges like Society Lounge, The Spotted Owl, and VAULT offer drinks with the finest spirits, freshly squeezed juices, and one-of-a-kind syrups in historic, glamorous locales that feel reminiscent of a bygone era. The waterfront Flats East Bank neighborhood continues the fun with group favorites like Punchbowl Social, Big Bang Dueling Piano Bar, and the new Goodnight John Boy disco club. If visiting in the warmer months, your squad can soak up some sun in a private cabana at FWD Day + Nightclub, Cleveland's premier pool club. With an outdoor design and members-only pool area, FWD is one of the country's most exclusive and innovative nightlife concepts.
Where to stay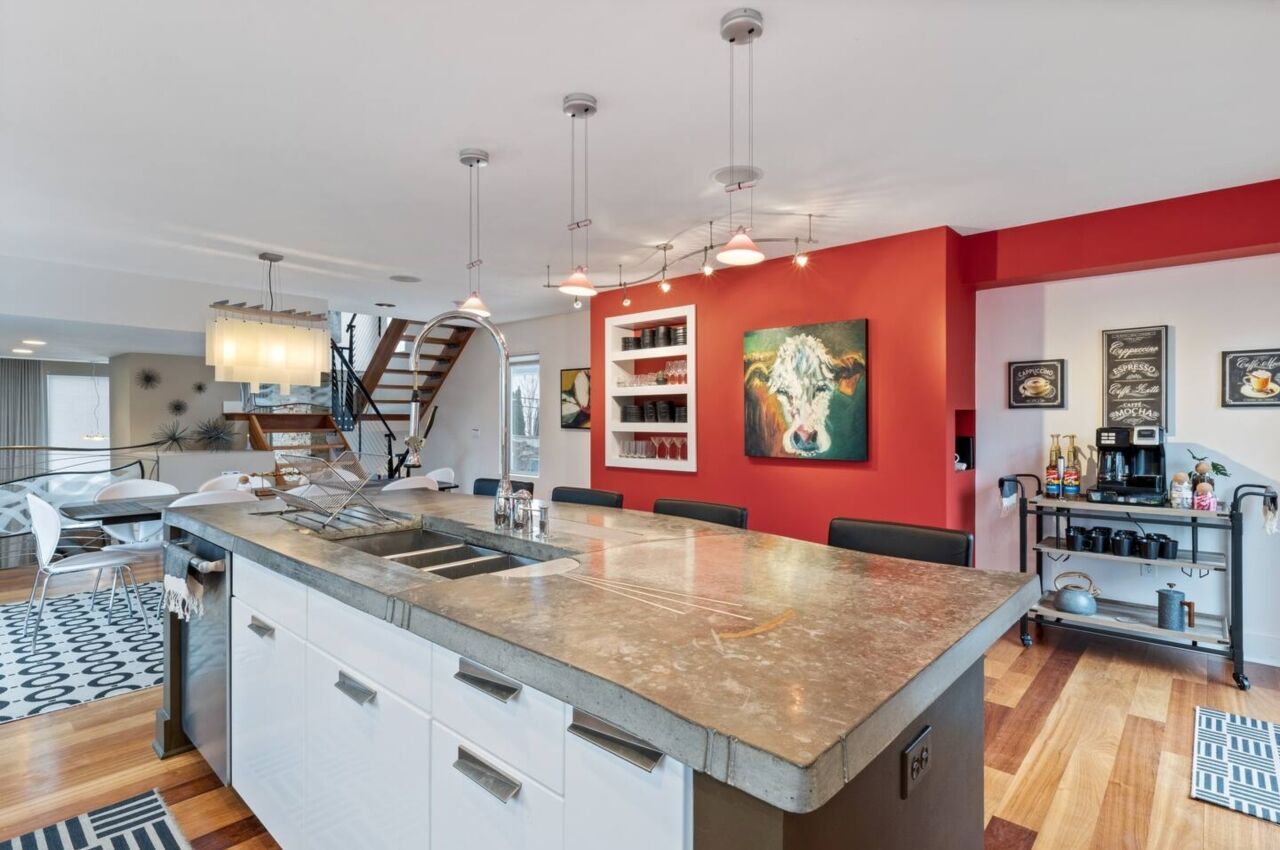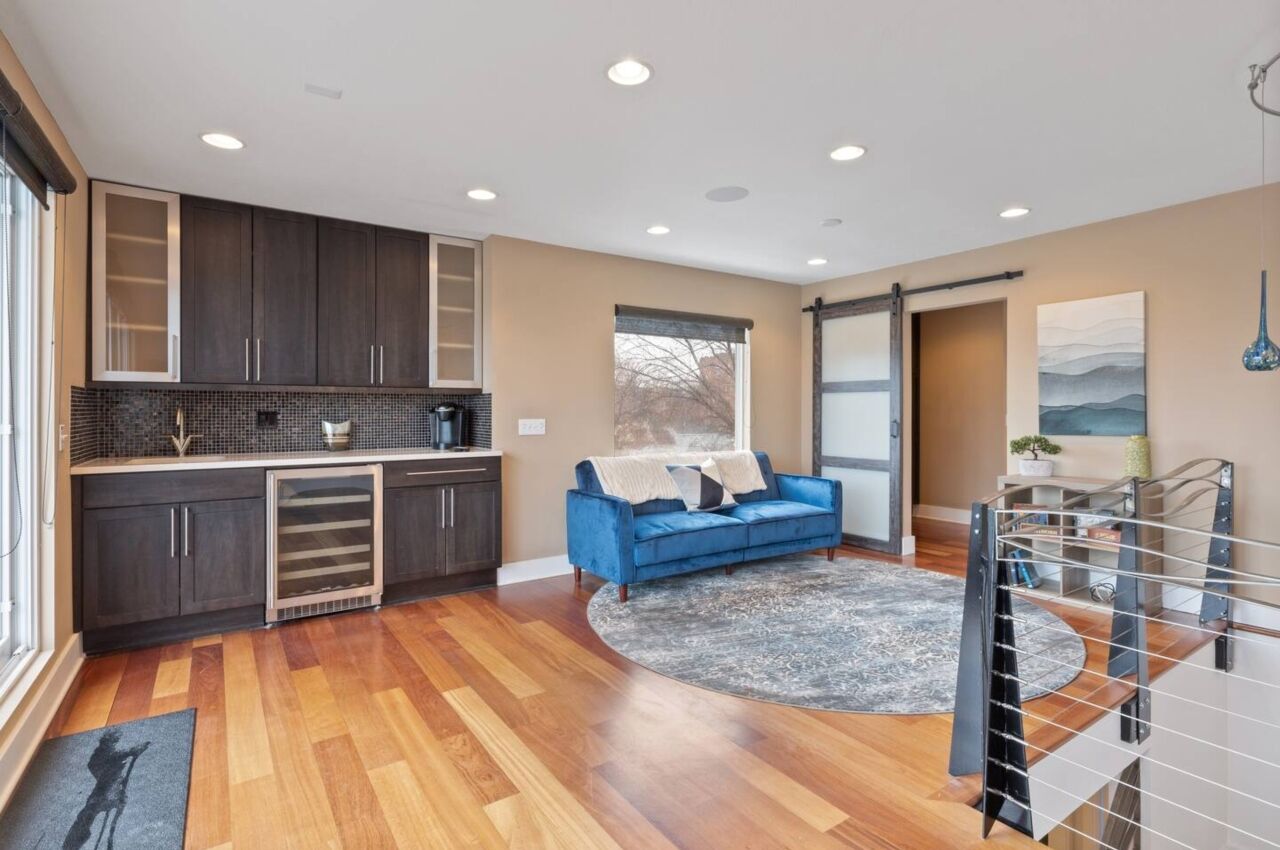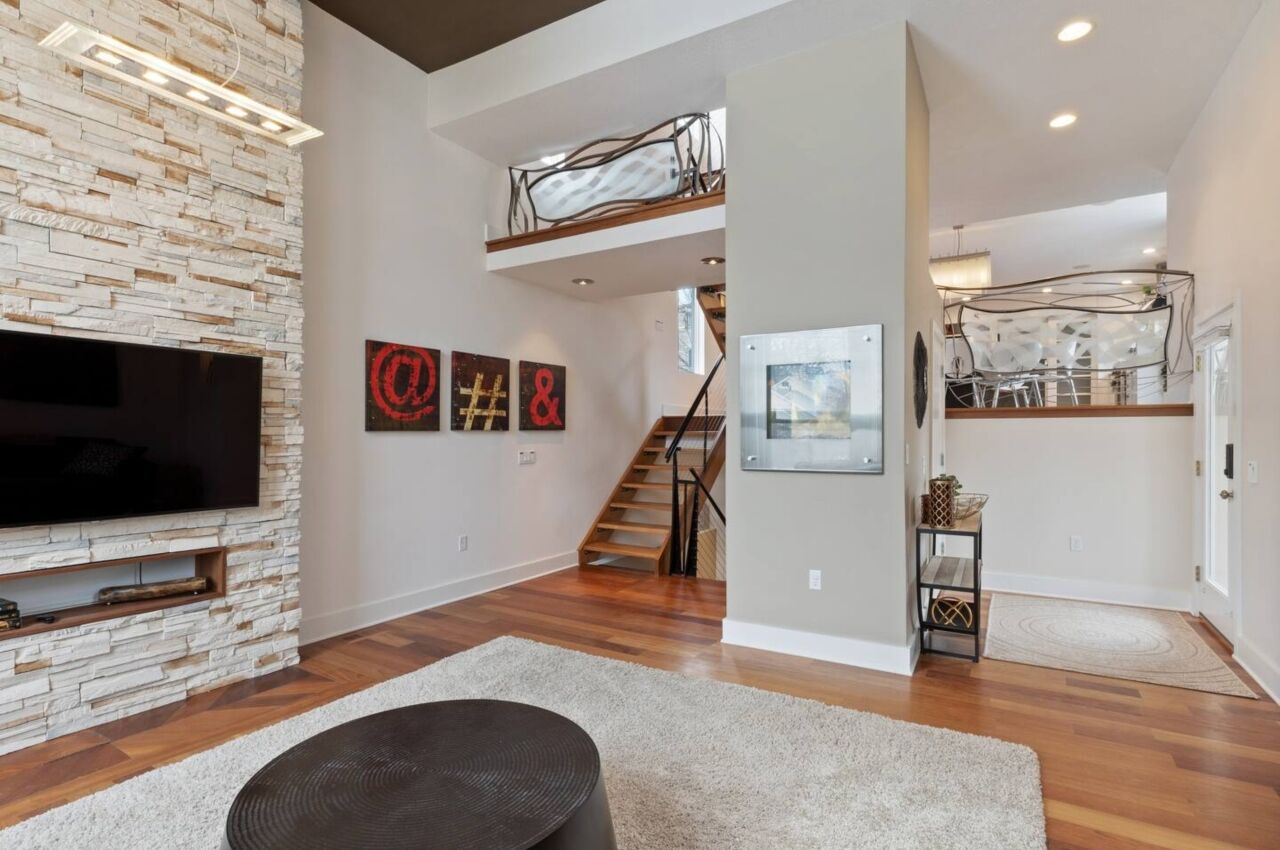 This architecturally-savvy villa in the heart of Tremont has three balconies, a spa tub, and a landscaped patio perfect for moving the pregame outdoors.
If you're going to Cleveland, you'd be remiss not to stay at this rock n' roll-themed rental. This funky abode is optimal for bachelorette parties looking to be close to the city's bars and restaurants, yet with a game room and epic sound system, it serves as its little party hotspot.
Milwaukee
If you're the kind of gal who prefers booze-cruising and bar-hopping in Converse to cocktail lounges and stilettos made for the Kardashian Klan, then a Milwaukee bachelorette soiree may be for you. This revitalized Wisconsin town is still rooted in tradition and prides itself on its diversity and extraordinary beer culture. Plus, the money you'll save by having a bachelorette here as opposed to larger metropolises will allow you plenty of extra brewski budget.
If you have pre-wedding jitters, there's no better place to dually calm your nerves and tone your forearms than Milwaukee's Northsouth Club, a colossal downtown space with ax-throwing and a full bar. If the bachelorette party has shotgun one too many beers, consider booking the best hangover cure: the Bloody Mary Brunch Tour, beginning in the Historic Third Ward and culminating saturated with history, food, and booze.
New to the Milwaukee food scene but already making quite the entrance, The 3rd Street Market Hall has food vendors for every palette and a popular bar in the middle, making decisions on group dinners less chaotic. And you'd be remiss if you fail to include beer flights on a bachelorette in Brew City — we recommend Milwaukee Brewing Company for the vibes, Good City Brewing for the beer, and Lakefront Brewery for the views (and brews).
Where to stay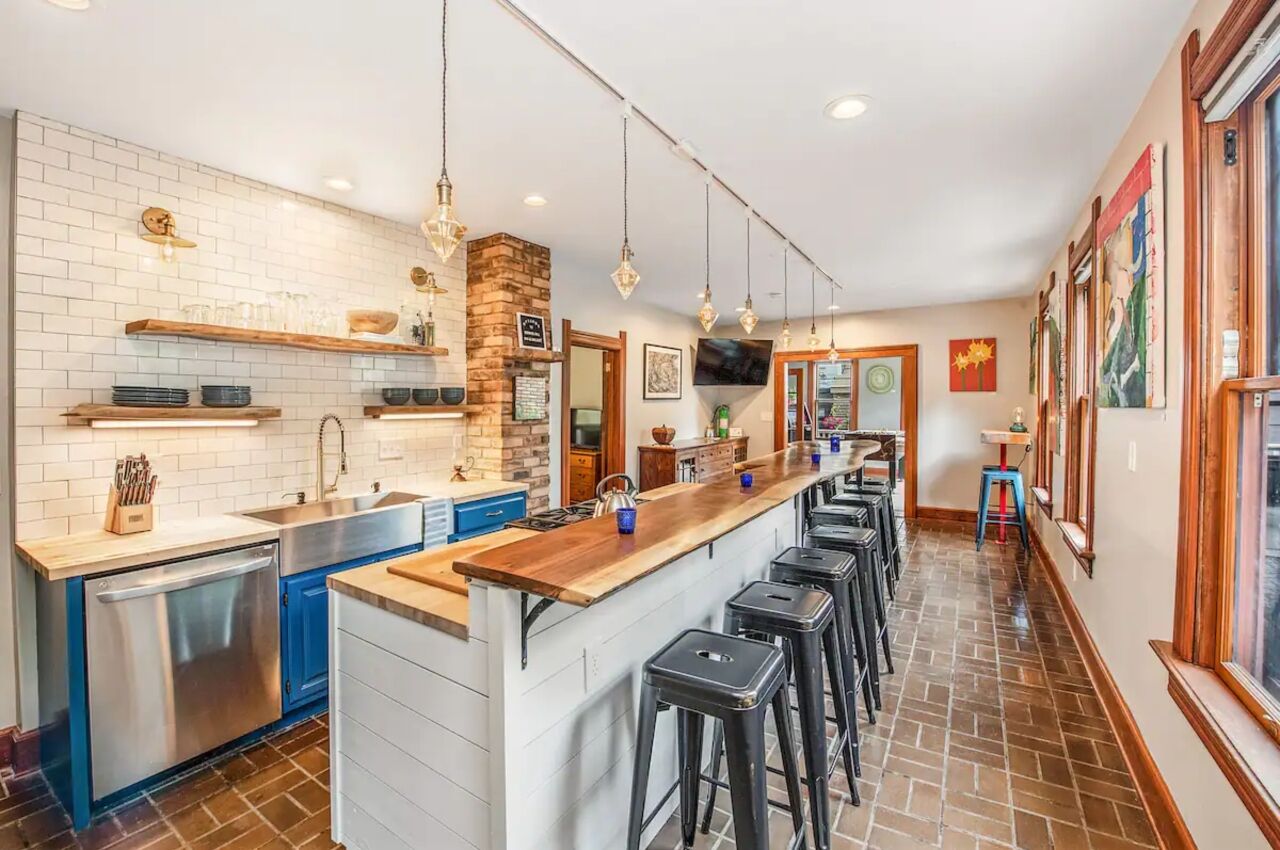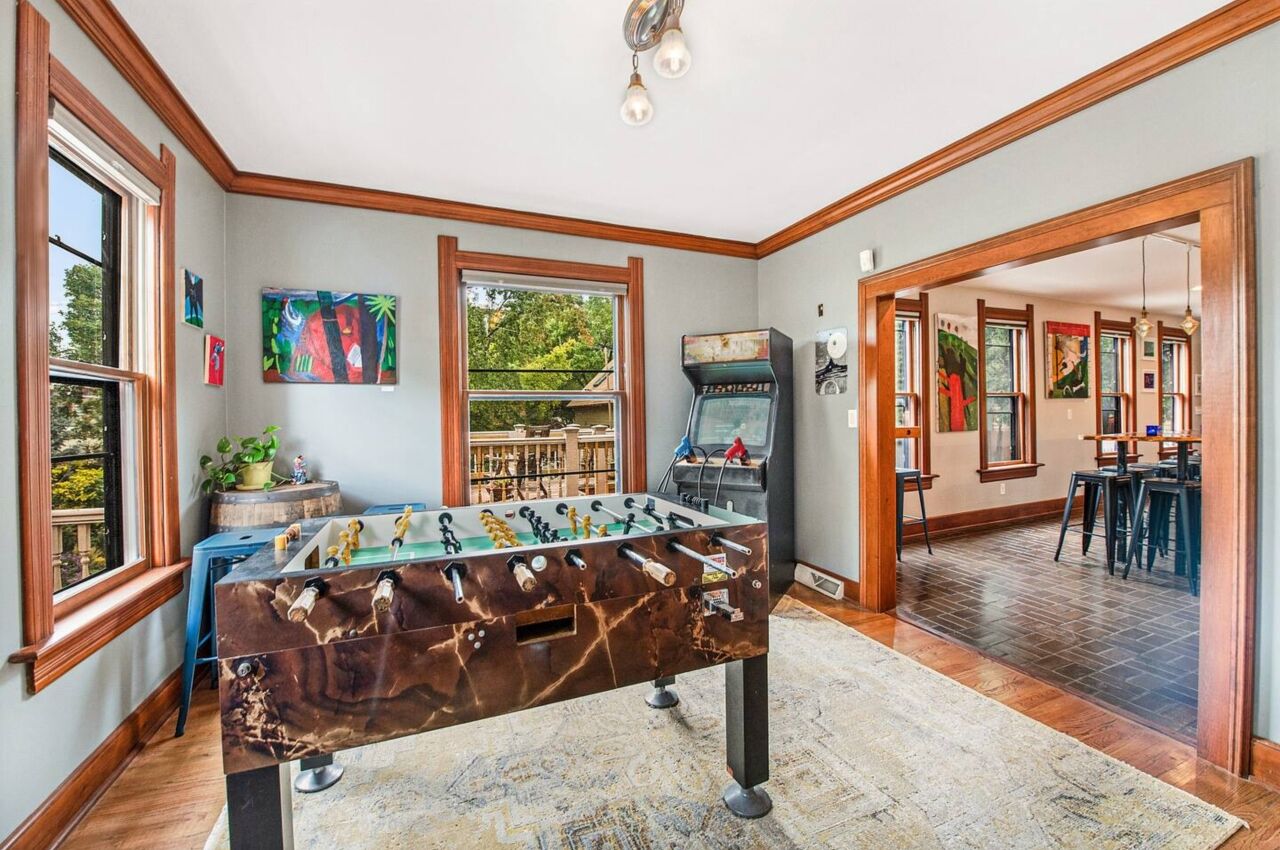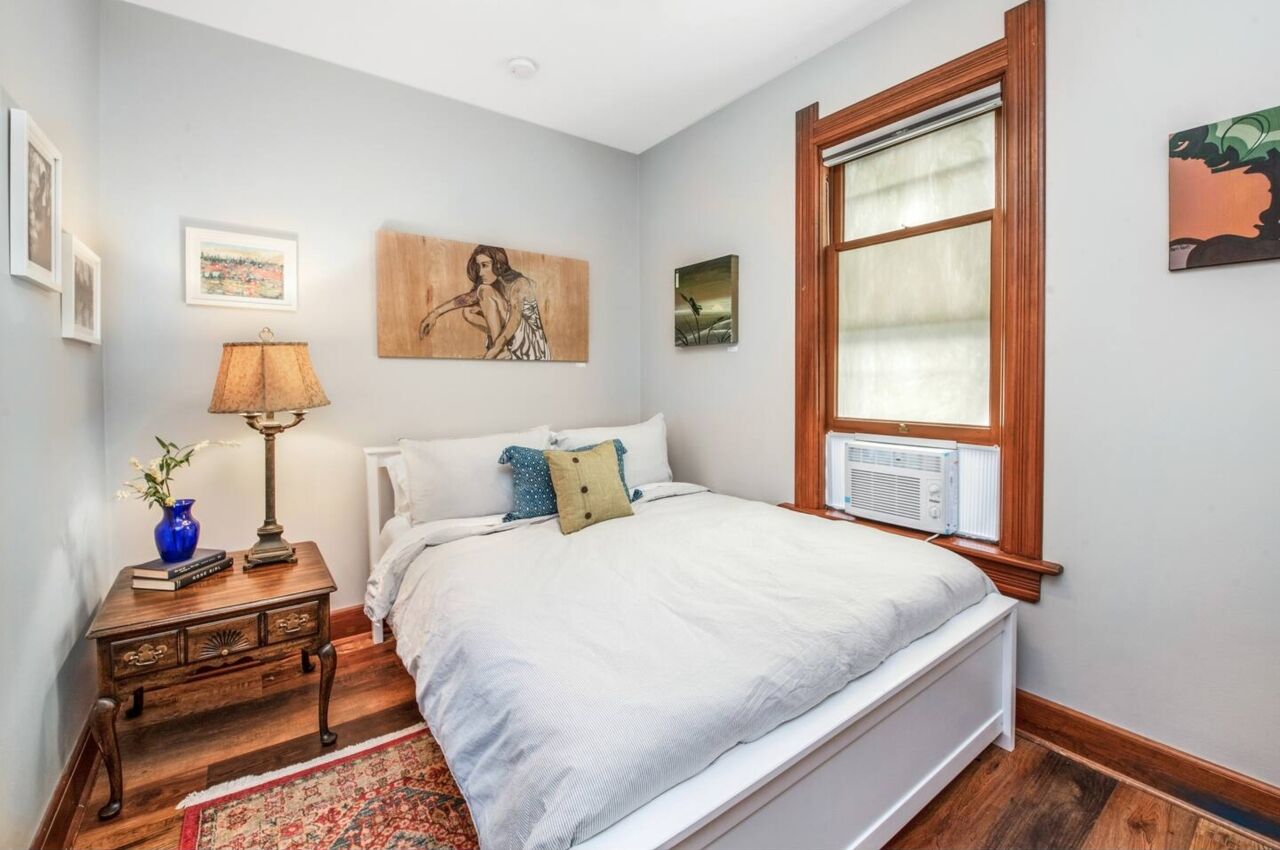 If brews and balls are essential to your bachelorette party, book a stay at The Brewer's Hill Inn and Gallery with a kitchen and living space designed for fun (we are talking foosball, arcade games, and plenty of chill space optimal for cracking PBRS.)
If you'd prefer more luxurious accommodations, check out this serene home in Mequon, which somehow captures the tranquility of rural Wisconsin while still being minutes from the best of downtown Milwaukee.
Detroit
Once a city buried by a negative reputation and neglect, Detroit has emerged as not only one of the buzzing cities in the US but also a pretty cool place to have a bachelorette party in the Midwest. Where abandoned buildings once stood are now hip cafes, theatres, galleries, and distilleries.
If the bachelorette is a Sporty Spice, consider tickets to one of Detroit's many professional teams: the Red Wings, Pistons, Lions, and Tigers. Because even if the team loses, you'll have at least gotten to booze, people-watch, and take plenty of IG-worthy photos, right? If the bachelorette is more interested in de-stressing before the wedding, surprise her with a day trip to one of Detroit's glowing spas, including The Woodhouse and Spa Mariana.
For the best local spot for brunch, book a table at Townhouse — from their crispy chicken sandwich to their challah French toast, your bachelorette group's only conundrum will be deciding what to order. Vegetarian brides will appreciate the fresh juice bar and entirely vegetarian menu at Seva in Midtown.
Where to stay
This colorful apartment in downtown Detroit was legitimately designed with bachelorette parties in mind: it sleeps up to 12 gals comfortably, and its decorations and color palettes are light and airy.
Bachelorette party destinations in the south
Southern hospitality, charming accents, and accented architecture? If a bachelorette party in the South brings us a tongue twister like this, we're all game. Seriously though, the southern US has always been a popular weekend away for bachelorette parties, primarily due to the warmer weather, the hospitality, and the fatty brunch options that soak up any remaining booze. Check out a few of Matador's suggestions for where to celebrate your bachelorette Southern-style below.
Nashville
There's a reason why a girls' trip to Nashville is so popular. Not only is Music City geographically centered for all the ladies flying in, but the parties are centralized as well. If you want to be gung-ho in the midst of Nashville's action, stay in the central Broadway district, home to honkey-tonks and the cowboy-booty-short-denim-shirt combo.
We suggest starting at one of the more tame honey-tonks like Tootsie's Orchard Lounge for country tunes and dollar PBRs during the day to soak in the Hank Williams-y vibes before heading to the more notorious rooftops lining Broadway at night.
If you're looking to escape the music, consider heading out of town with the girls — dually working off all that fried chicken and taking in the city skyline from a standup paddleboard or kayak. If you're looking for a brain teaser, join River Queen Voyages for their Ultimate River Scavenger Hunt, a scavenger hunt by kayak. And music enthusiast or not, you should spend one of the days exploring The Country Music Hall of Fame, the definitive home of country music.
"Meat and three" (a piece of meat and three mouthwateringly fatty sides) is basically a religion in Nashville, so you must add greasily delicious Hattie B's Hot Chicken into any bachelorette itinerary (especially after a night of heavy drinking). Swap the denim shorts for cocktail dresses and make a reservation for Fable Lounge, a newly opened speakeasy-style restaurant in Nashville's West End.
Where to stay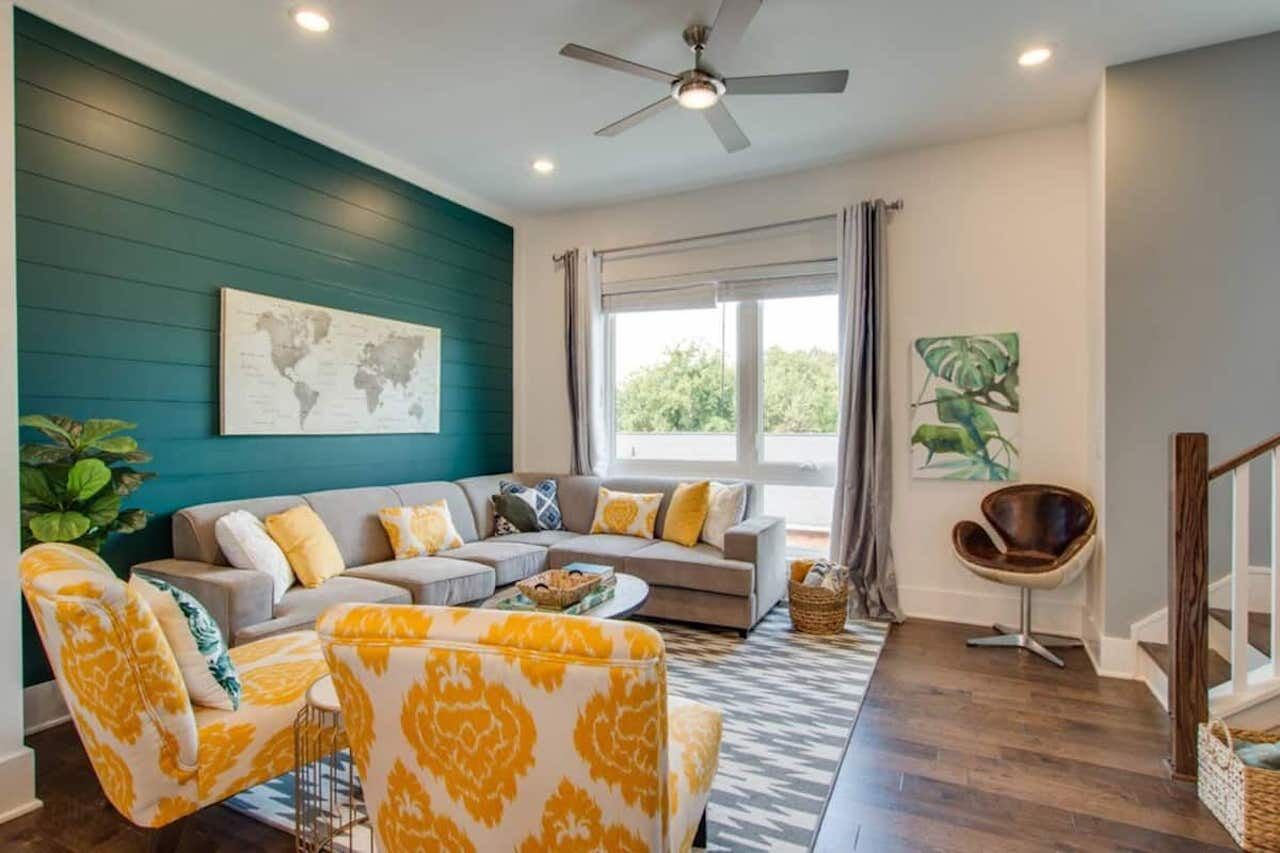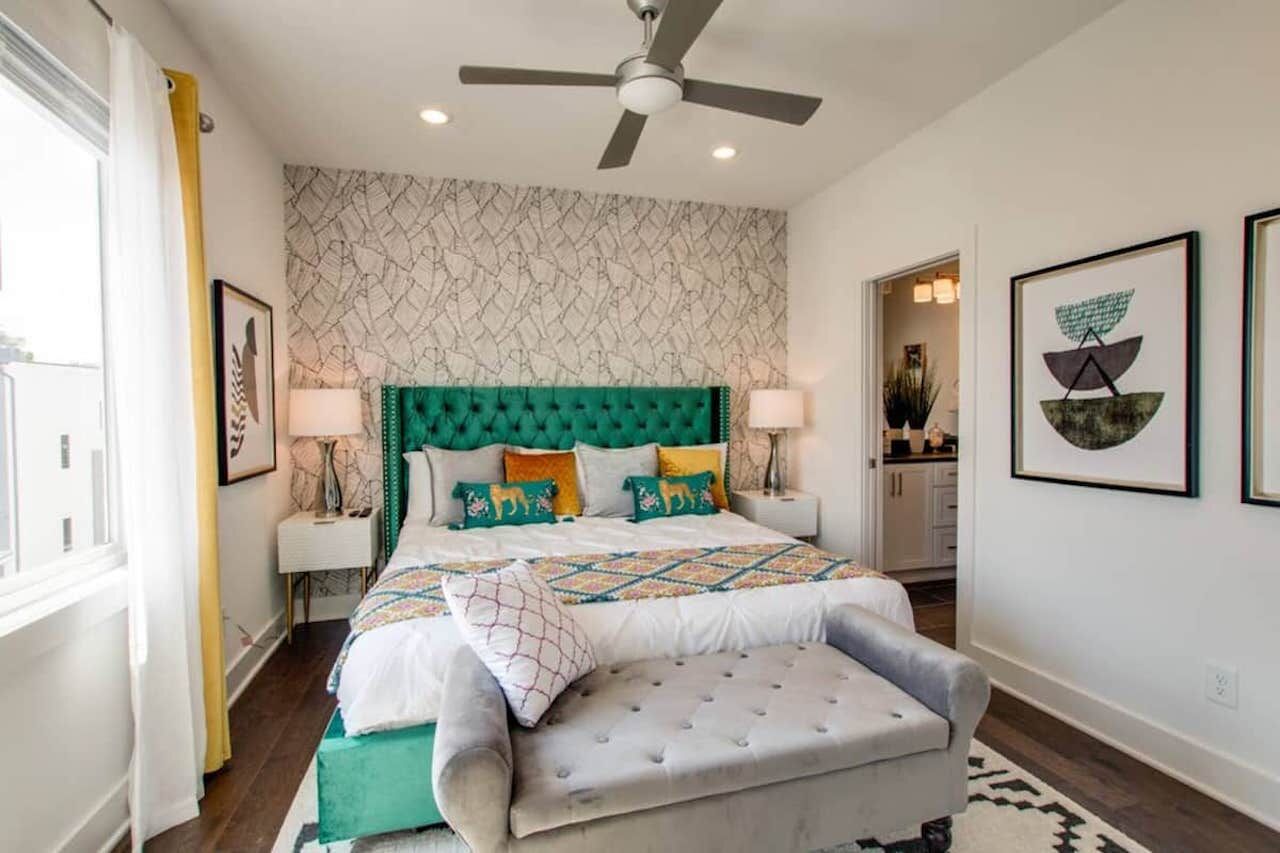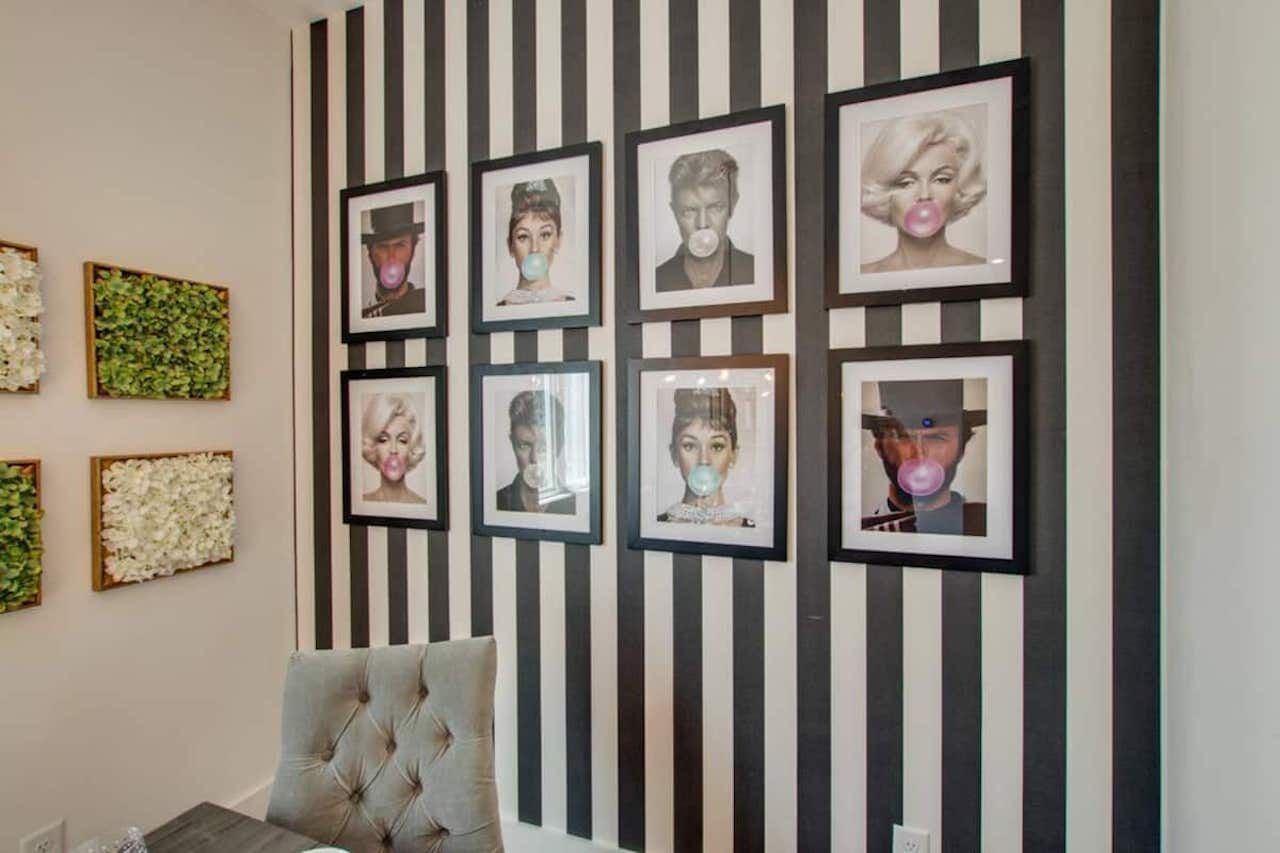 Try this centrally located Nashville bachelorette Airbnb bursting with bohemian vibes for convenience, space, and funky décor.
If luxury is the priority for your bachelorette shenanigans, check out this well-stocked townhouse has 11 beds and stunning downtown views.
New Orleans
Forget Mardi Gras. New Orleans is a seductive beast of a city, where drinking, merriment, and eating are celebrated 24/7. Bachelorettes looking to dive into a culturally rich Southern city while simultaneously diving into a to-go Hurricane cocktail (and yes, drinking in public is legal here) will fall in lust with Nola.
New Orleans is magnetic for drawing in riveting humans, which makes it the perfect city to people-watch. Stroll up and down Bourbon Street with the ladies and hit up some Bourbon street bars. If you're really looking for the spins (in not an "I just had three tequila shots and can't see straight" kind of way), check out the beloved Carousel Bar & Lounge. For decades, it has lured guests in for a whirl on the bright, circus-clad 25-seat merry-go-round.
If your crew is looking for the best restaurants in NOLA, reserve a spot at The Court of Two Sisters in the French Quarter for Creole and Cajun cuisine and accompanying live jazz. You can't leave N'awlins without waiting in the inevitably long line at Cafe du Monde, the famed French coffee stand, for a beignet.
Where to stay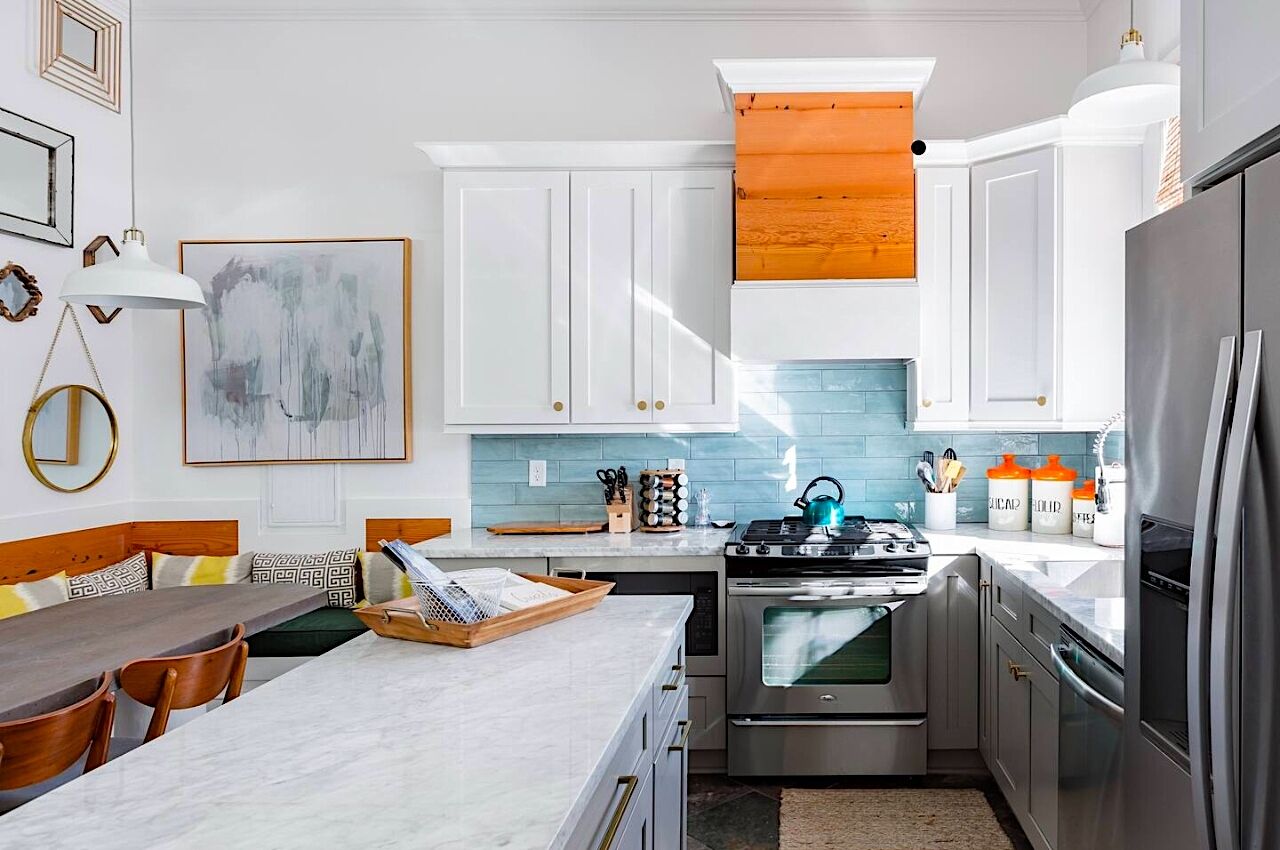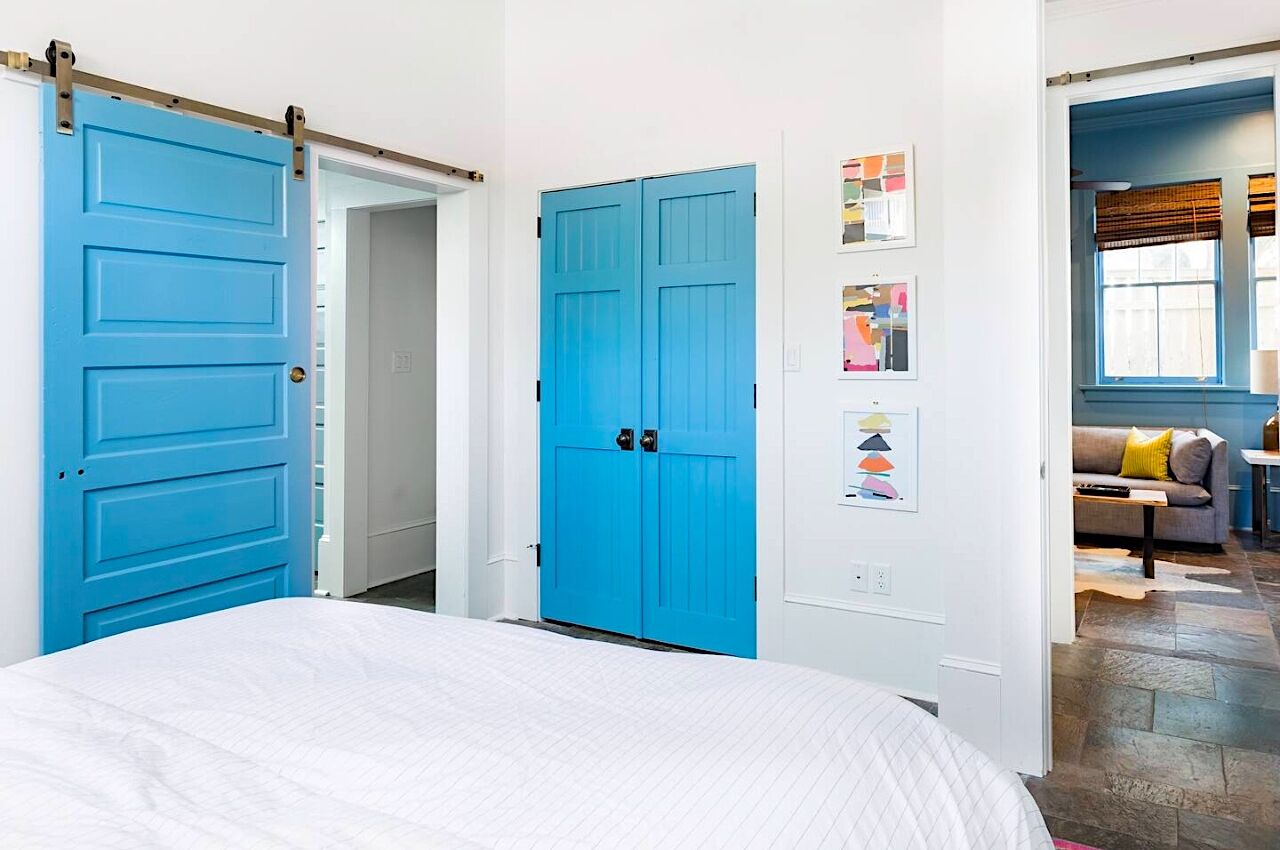 Finding a large Airbnb in New Orleans can be tricky, especially in high season, so we recommend booking in advance.
This exquisitely-decorated home, complete with a covered outdoor patio, is the impeccable remodel of the Historic Bakery in the Marigny Triangle and blocks from French Quarter and Frenchmen Street's (in)famous music halls.
And the open layout of the Robertson Mansion, with 12-foot ceilings and seven spacious bedrooms, takes the (Mardi Gras King) cake for bachelorette parties.
Charleston
If that genuine Southern hospitality, storied history, and Instagrammable rainbow-colored architecture are what you seek for your bachelorette, you know where to go: Charleston.
If the bride can't decide between a beach getaway or a lavish cosmopolitan rendezvous, Charleston brings both with heat. Spend the morning in the sand with the girls before getting twisted into yoga positions. Head onto King Street as dusk fades into the night for a cocktail crawl.
Gourmands will be in such Southern foodie heaven in Charleston that they may not know where to begin. In fact, Charleston boasts more James Beard winners per capita than any other city in the US. That's why many bachelorette itineraries will include some unofficial form of restaurant and bar-hopping. Must-tries include soul food from Bertha's Kitchen and The Cocktail Club, a bespoke speakeasy with a cheeky cocktail called "Send Nudes." We'll take two, please.
Where to stay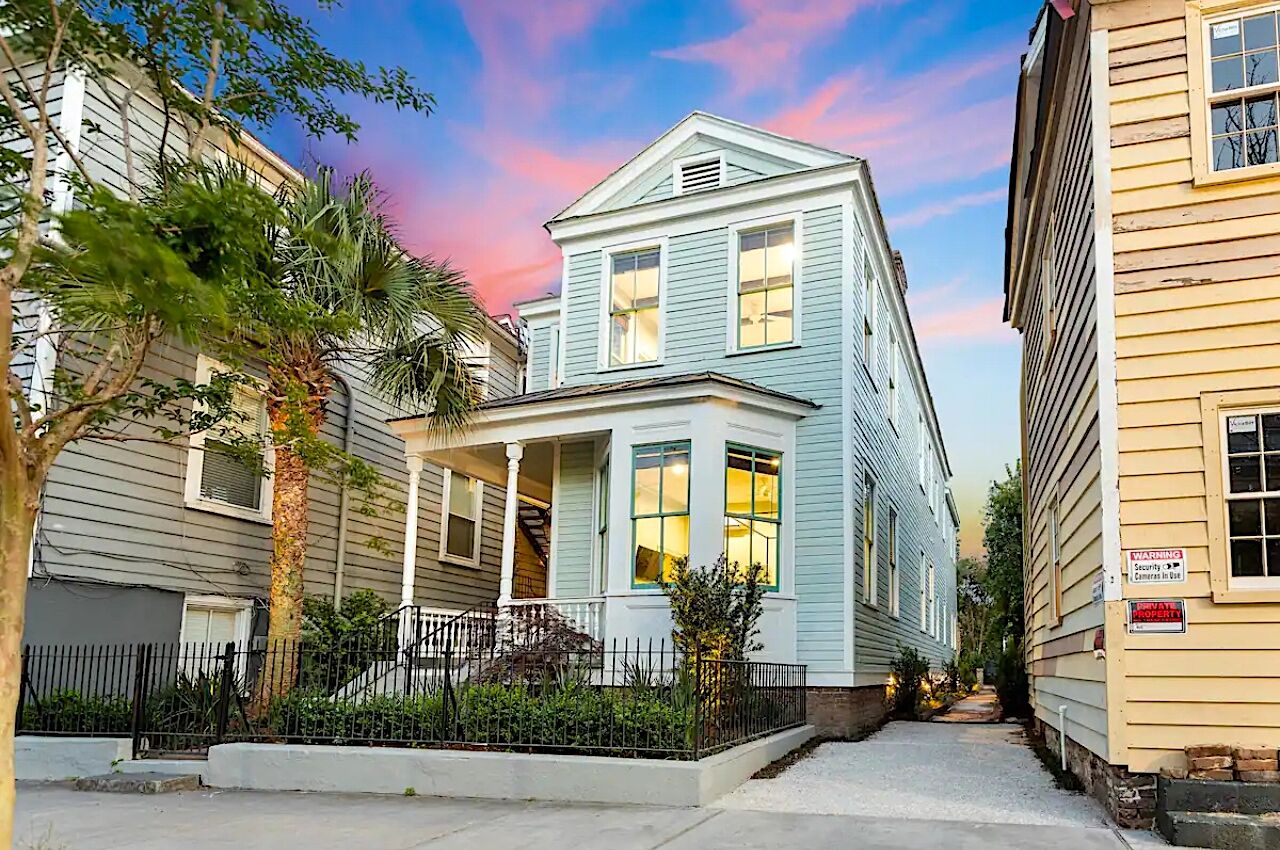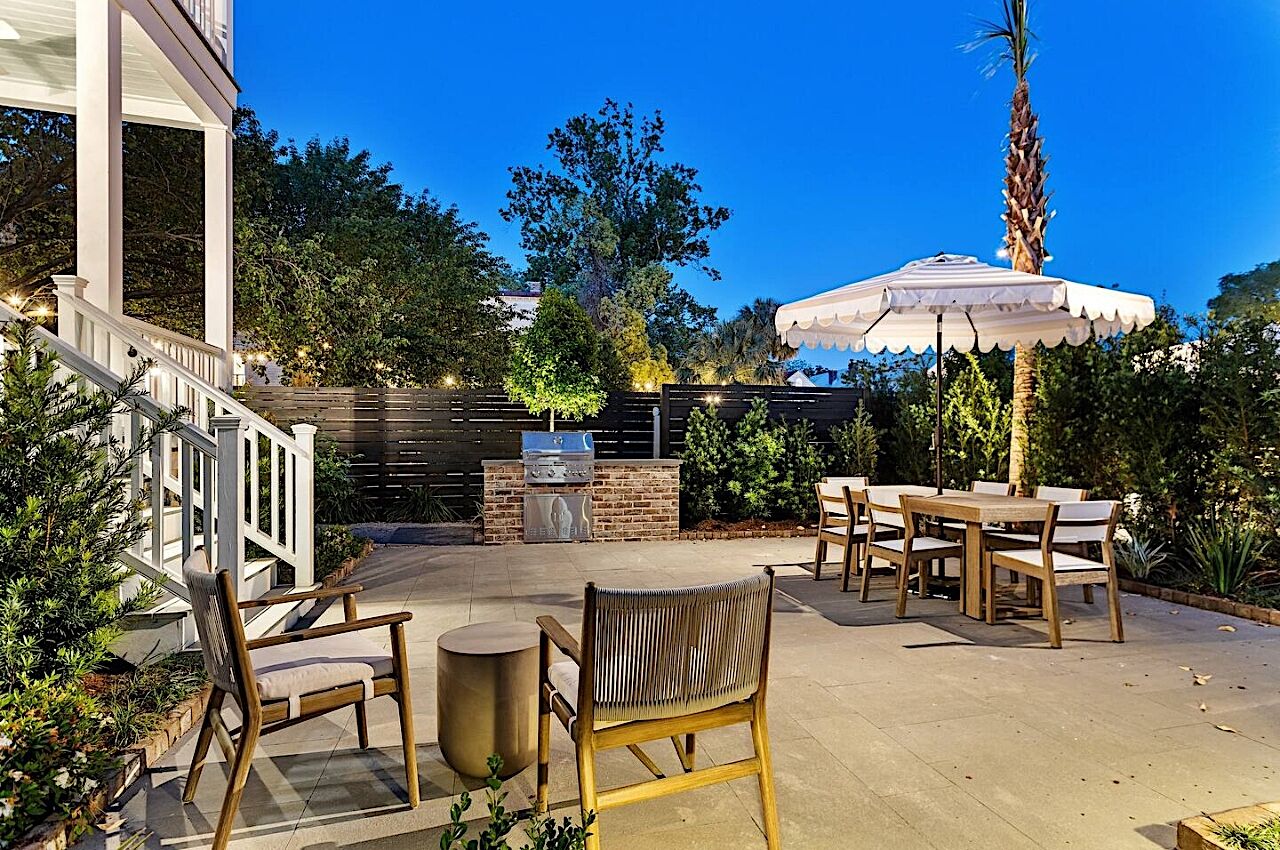 Booking an Airbnb in Charleston, should also be done as far in advance as posible.
This luxurious four-bedroom residential home is ideal for discerning bachelorette parties, melding contemporary, coastal design while maintaining the cherished charm of old historic Charleston — like a sizeable Southern porch with a swing bed.
Check out this five-bedroom oceanfront retreat with ample recreational opportunities, including kayaking, biking, and boating for a beachier vibe.
Miami
Miami is a city saturated with three of our favorite s-words: sun, sultriness, and sexy time. It combines the frenetic energy of a cosmopolitan cross-cultural town with laid-back beach town vibes.
Pick out matching bikinis with the girl squad for a day at a Hyde Beach pool party, ensuring quality tunes, tapas, and tan lines. Book group massages or facials in the comfort of your rental with Miami Spa Parties and sweat out late night-toxins (and 4:00 AM taquitos) with Bubbly Bachelorette yoga. On the beach and with bubbles. Can we be professional bachelorettes? Asking for a friend.
Walk through Little Havana to soak in the spices, pizazz, and whiffs of frijoles negros through one of the nation's most dynamic neighborhoods. Grab drinks at Tipsy Flamingo Cocktail Bar before heading to LIV, the multistory club in South Beach where, well, people are certainly LIV'ing it up. We'll tell you that much.
Where to stay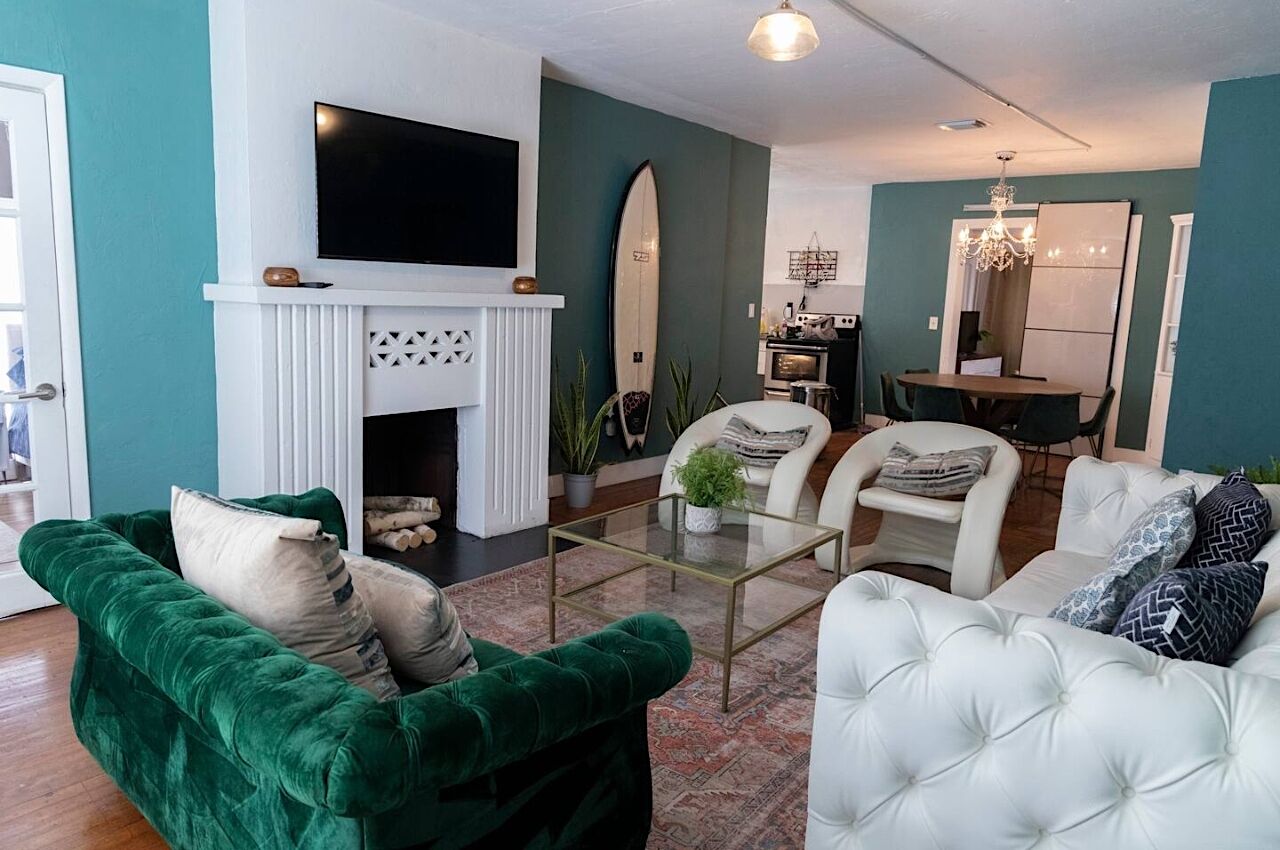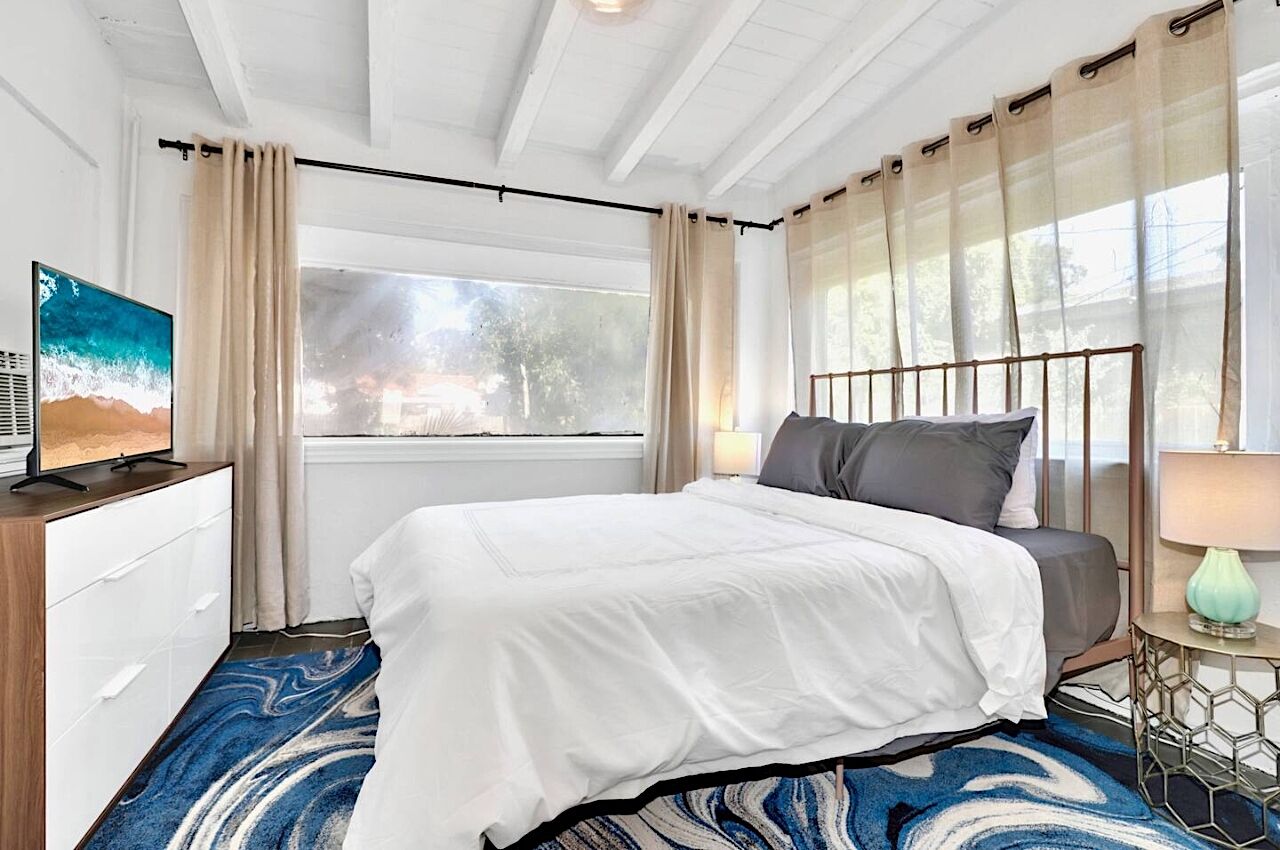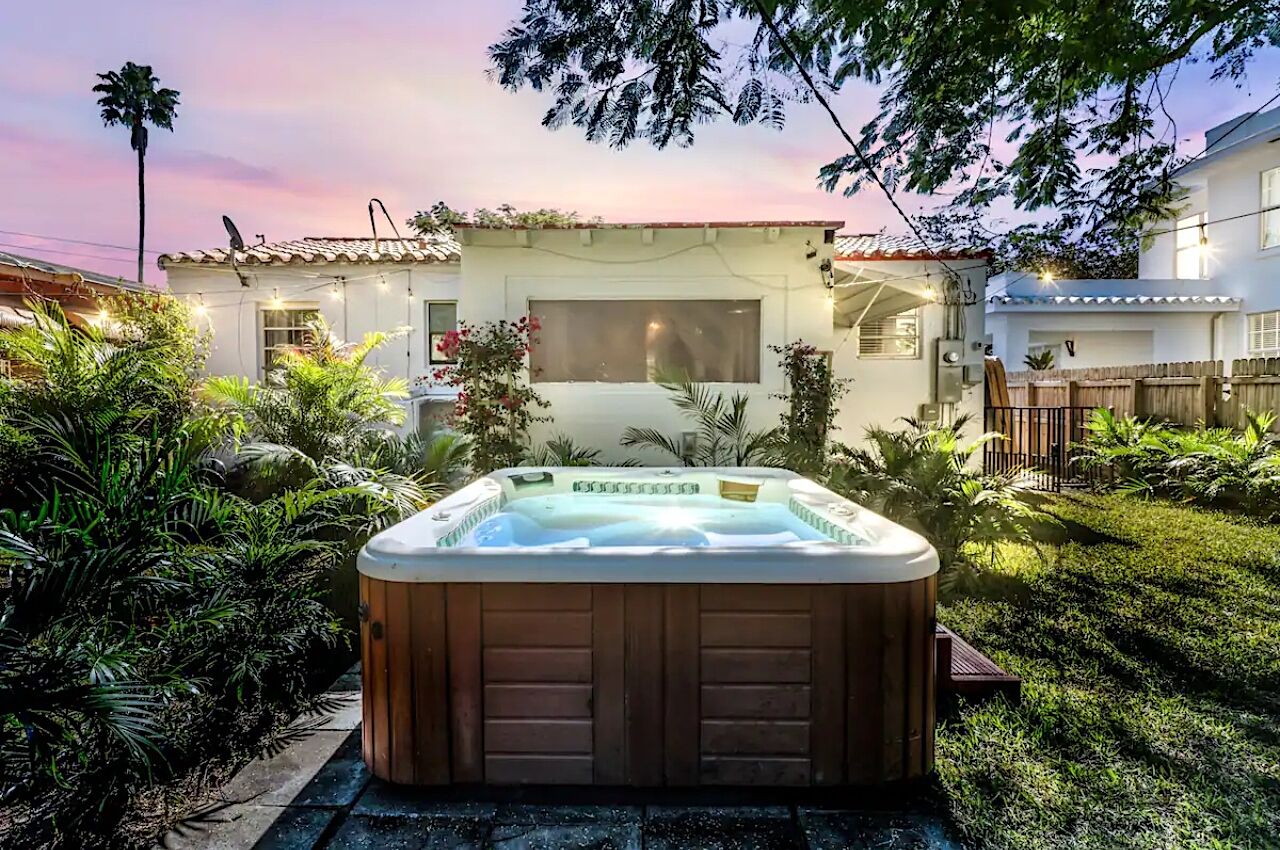 If your crew wants to feel more local book an Airbnb in Miami. Check out this four-bedroom home with a backyard and hot tub in the Design District, near Miami Beach and downtown.
For a South Beach address, consider this quaint beach oasis, a few minutes walk from the restaurants and bars of Collins Avenue, yet tucked away from the SoBe nightclub scene. Because after a night of partying hard, you'll crave all the hangover carbs and respite from pounding house music.
What did you think of this story?