7 Stylish Hotels in Downtown Charleston for 2023
With its rich history, vibrant culture, and stunning architecture, it's no wonder why so many people choose to stay in downtown Charleston. From the iconic Arthur Ravenel Jr. Bridge to the historic Dewberry Charleston hotel, there are plenty of attractions and activities to keep you entertained during your stay. You can explore the city on a walking tour, visit museums and plantation houses, take part in watersports and other outdoor activities, or enjoy a craft cocktail on one of its many rooftop bars. There are also plenty of luxury downtown Charleston hotels that showcase the very best of South Carolina hospitality. This area of the city is packed with things to do and is walkable, so choosing one of these stunning accommodations offers you proximity to many of the city's must-see sights. Here are the best downtown Charleston hotels for the ultimate Southern getaway.
Taking a trip to Charleston? Check out Matador's accommodation guides to the best places to stay:
We hope you love the downtown Charleston hotels we recommend. Just so you know, Matador may collect a small commission from the links on this page if you decide to book a stay.
When is the best time to visit Charleston?
The best time to visit Charleston is between April and June. These months offer mild temperatures, sunny days, and manicured gardens throughout the city. The months of April and May are especially beautiful as they provide an abundance of colorful flora and fauna in bloom. The fall months of September and October can also be a great time with cool weather and plenty of activities like festivals and food events planned throughout the season.
The Dewberry Charleston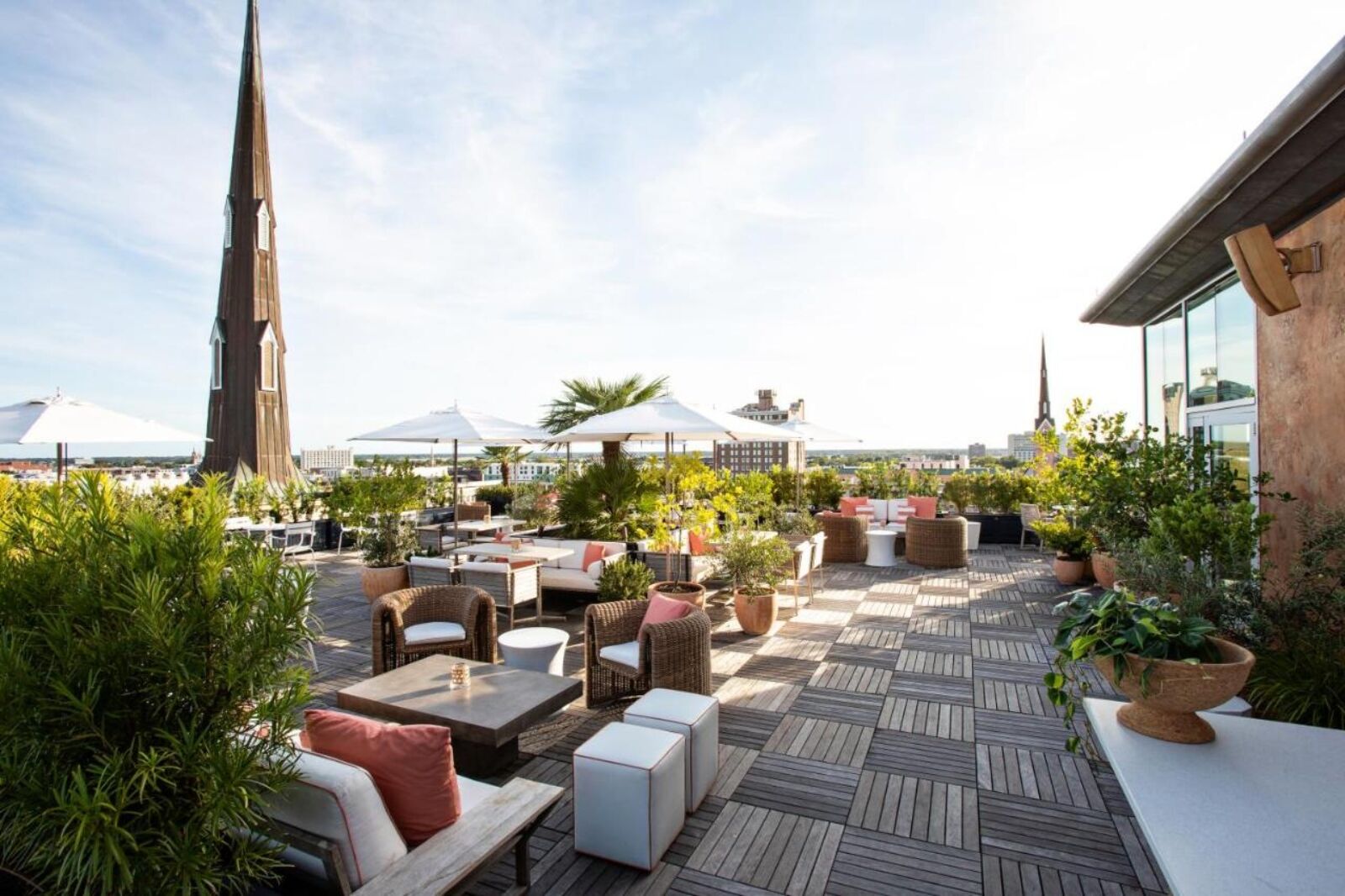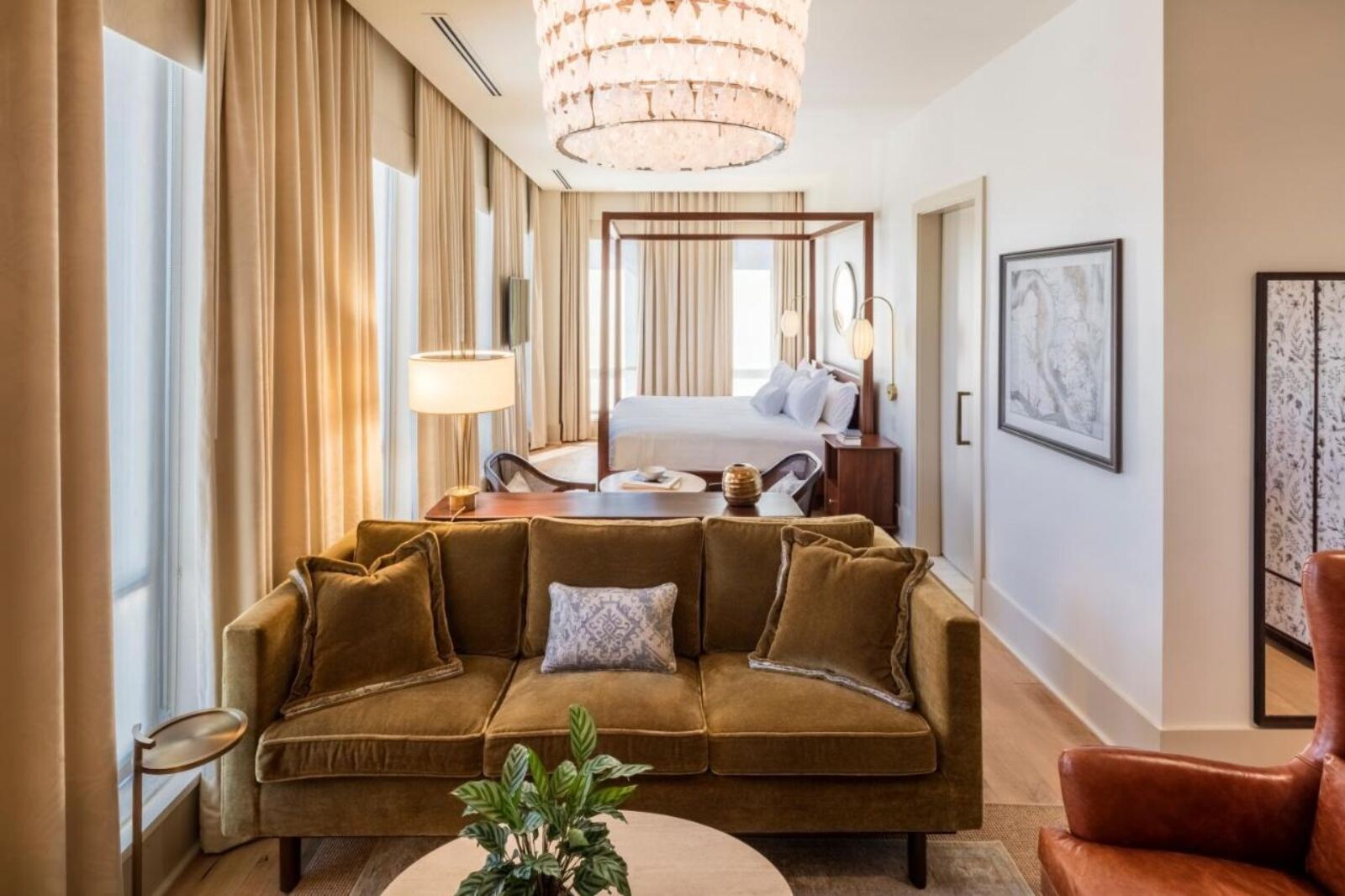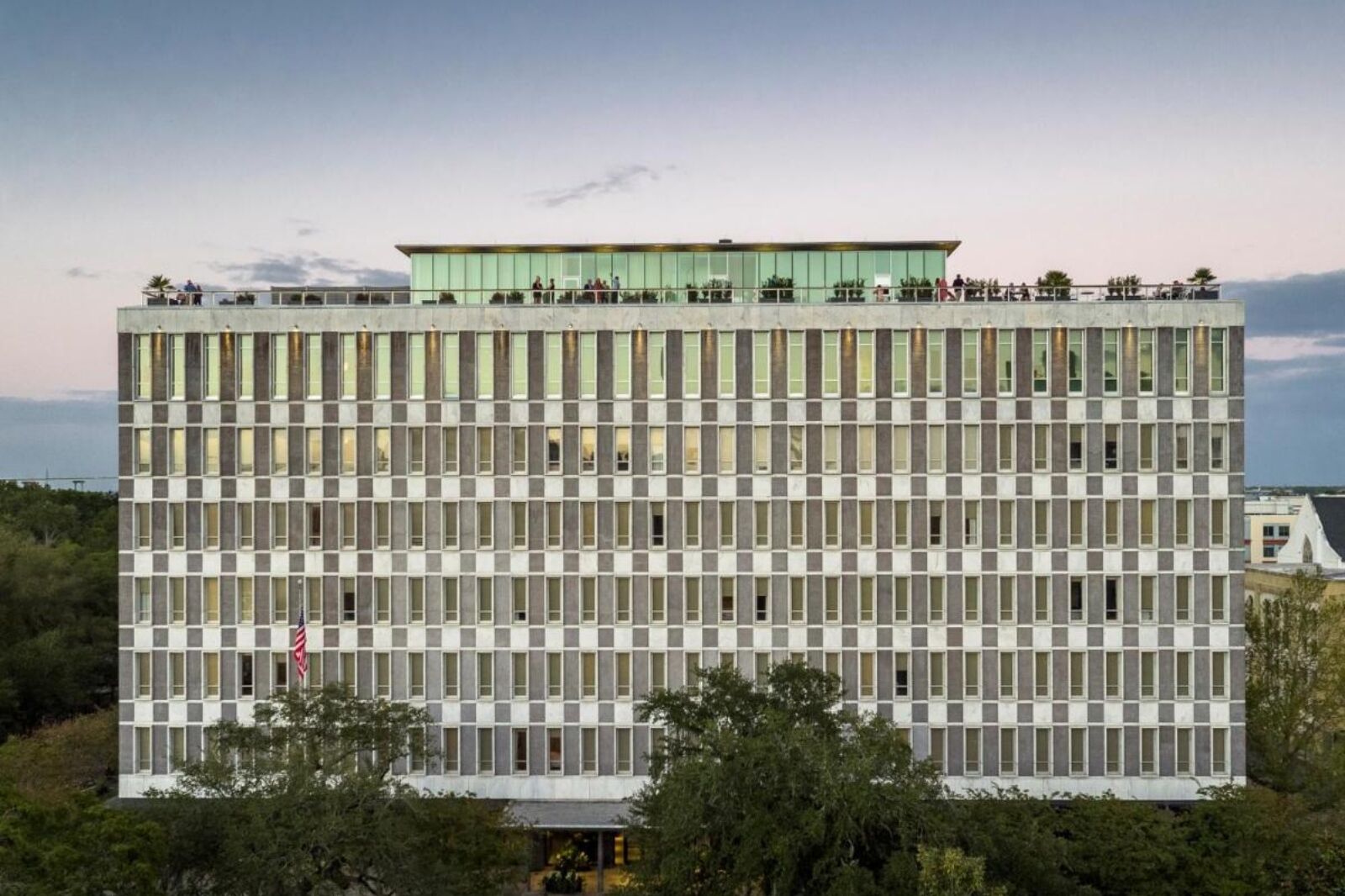 See more photos
The historic mid-20th century boutique hotel is situated in the former L. Mendel Rivers Federal Building and offers guests old-world charm with a distinctive modern edge.
Founded by John Dewberry, one of the South's most polarizing and powerful real estate developers, The Dewberry features world-class service and unparalleled amenities including a rooftop terrace (called the Citrus Club) that looks over the tree line of Charleston's Marion Square. The hotel sits on Marion Square, the site of many of the city's festivals and events, including a weekly farmers' market.
The 155 rooms and suites feature contemporary furnishings, abstract artwork by Charleston or South Carolina artists, custom-made beds, and marble bathrooms
Cost per night: $660
The Dewberry Charleston: 334 Meeting Street, Historic District, Charleston, 29403
Book Now
The Charleston Place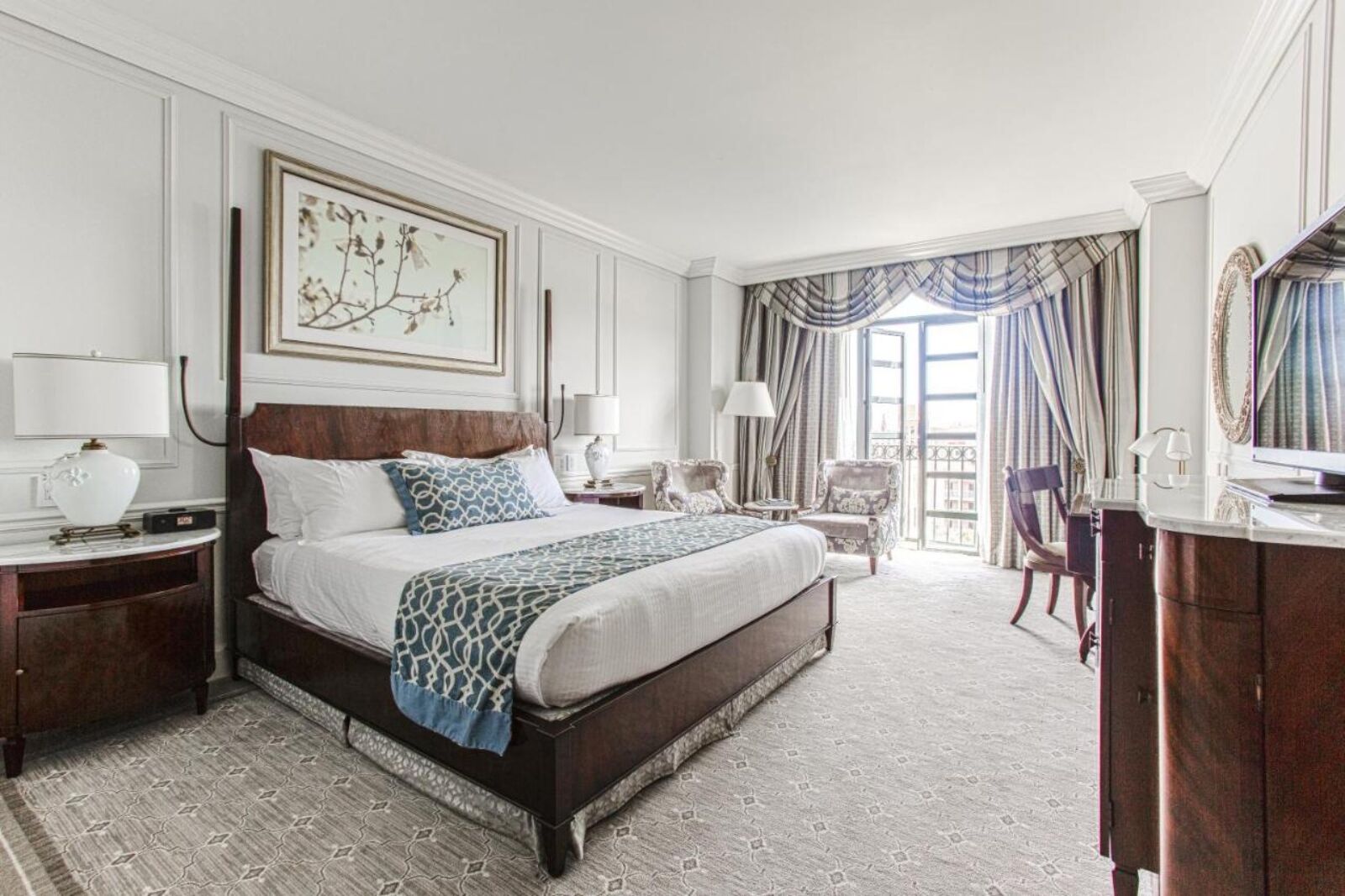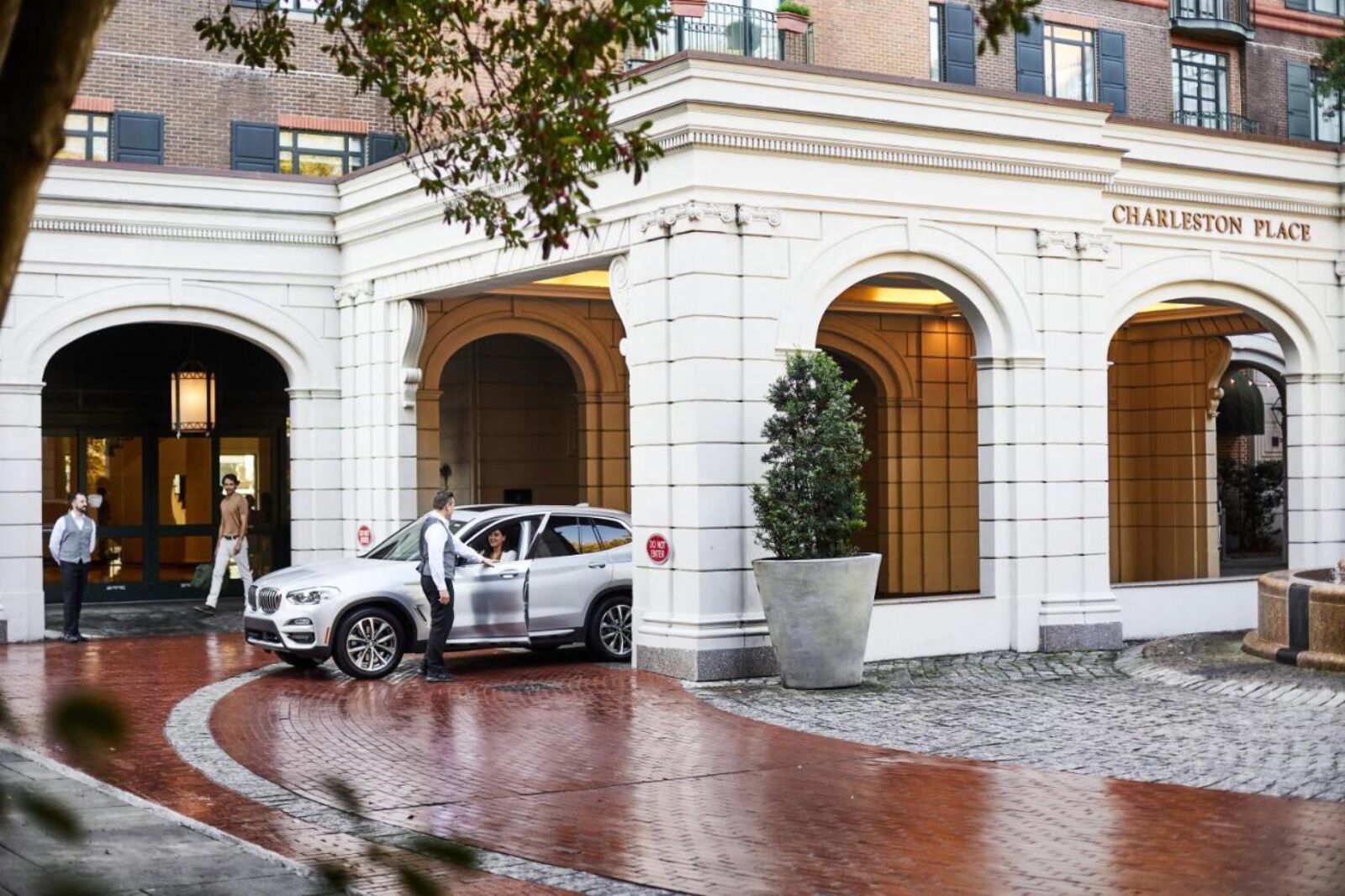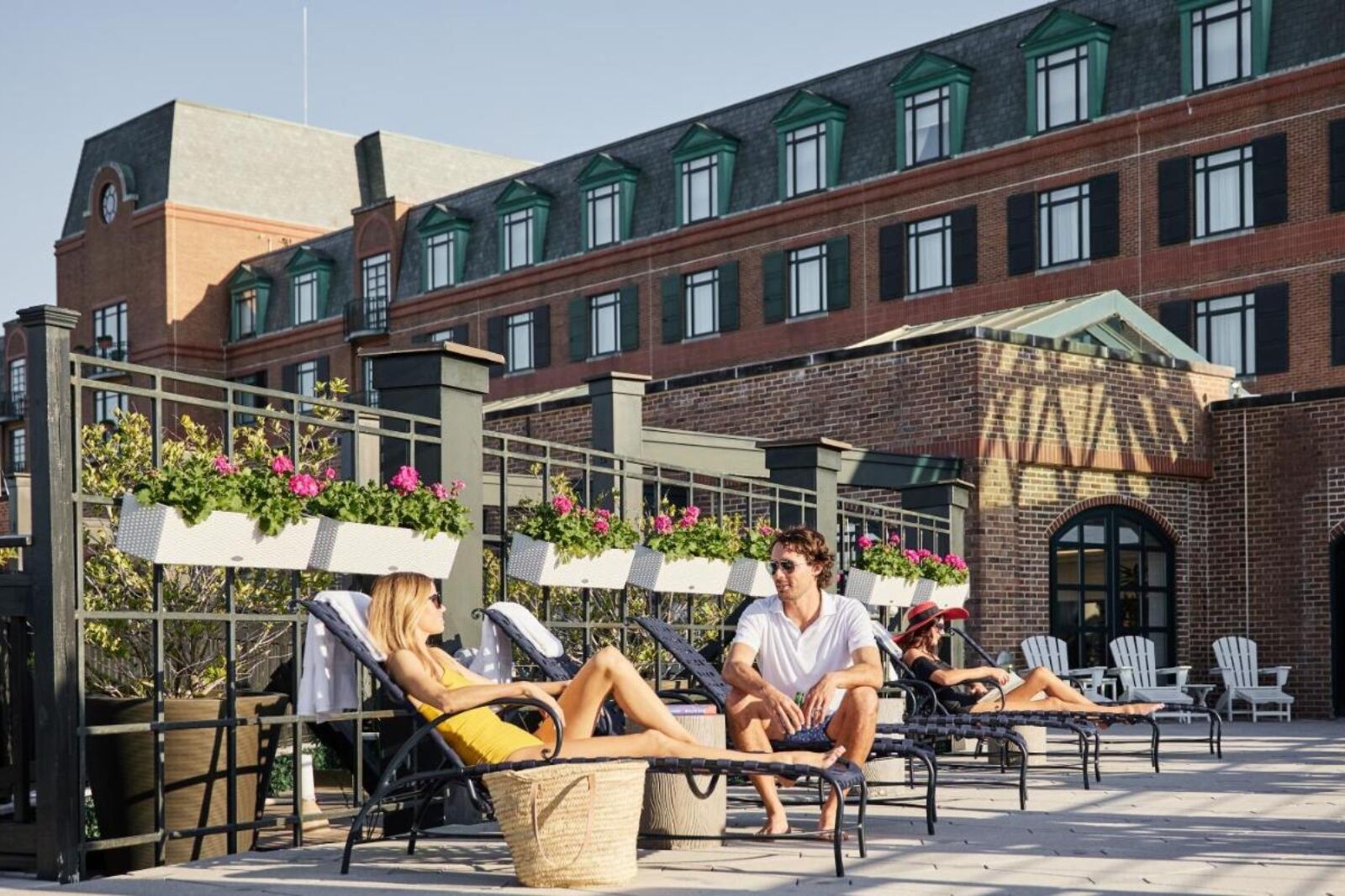 See more photos
Experience the grandeur of Charleston's celebrated past and renowned hospitality at The Charleston Place. The rich history, culture, and beauty of downtown can be explored through a leisurely 10-15 minute walk and there is access to some of the best shopping and dining destinations on the doorstep.
The brick façade of the hotel was built in 1986 and the interior showcases the understated opulence of Charleston's 17th and 18th-century design. The lobby is dotted with opulent flower arrangements and a huge Georgian staircase frames the entrance. Rooms are classic with mahogany furnishings, marble bathrooms, and upscale linens. Amenities are impressive also. There's a destination spa with a saltwater infinity pool and a well-equipped fitness center.
Cost per night: $572
The Charleston Place: 205 Meeting Street, Historic District, Charleston, SC 29401
Book Now
Hotel Bennett Charleston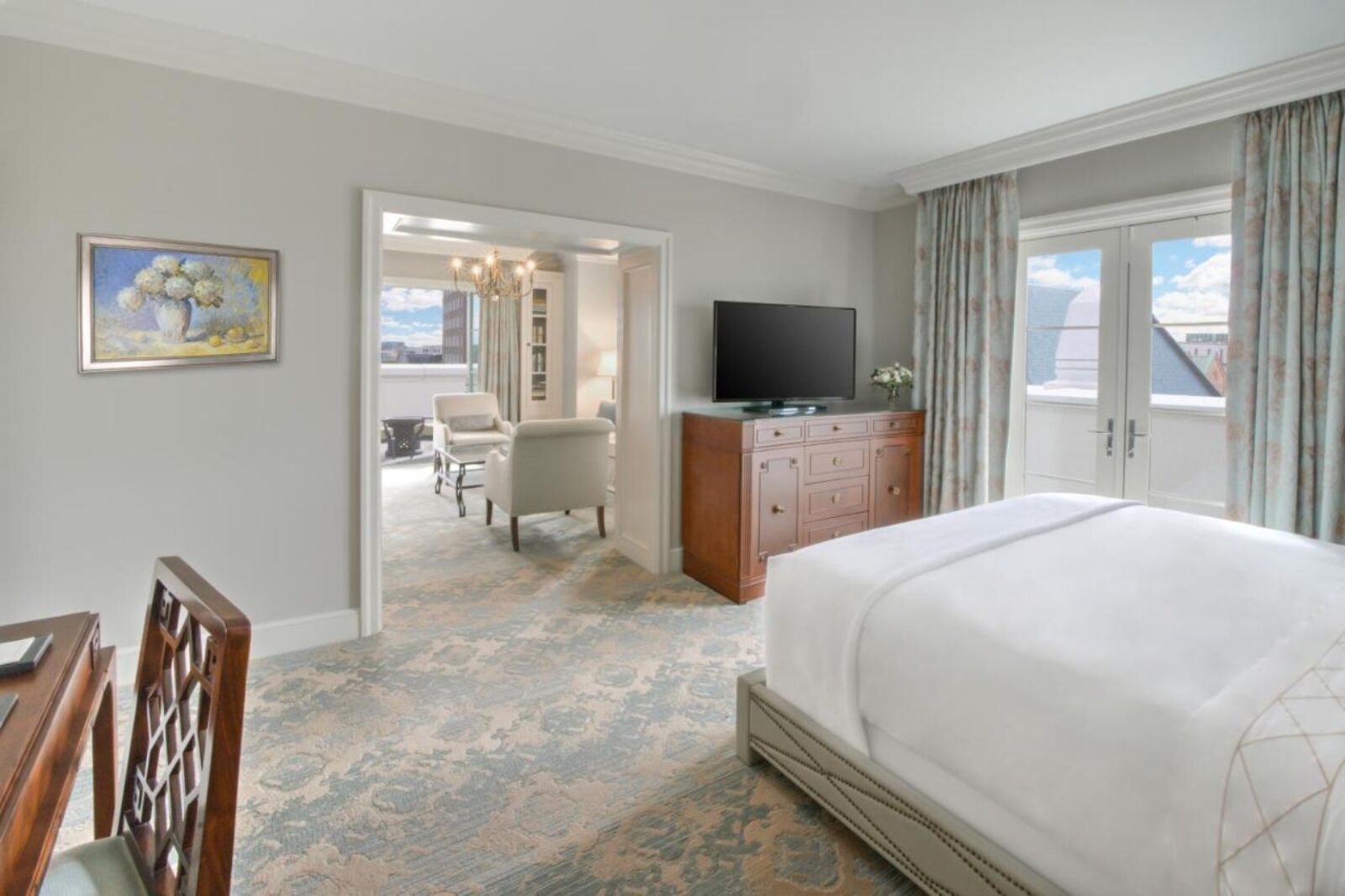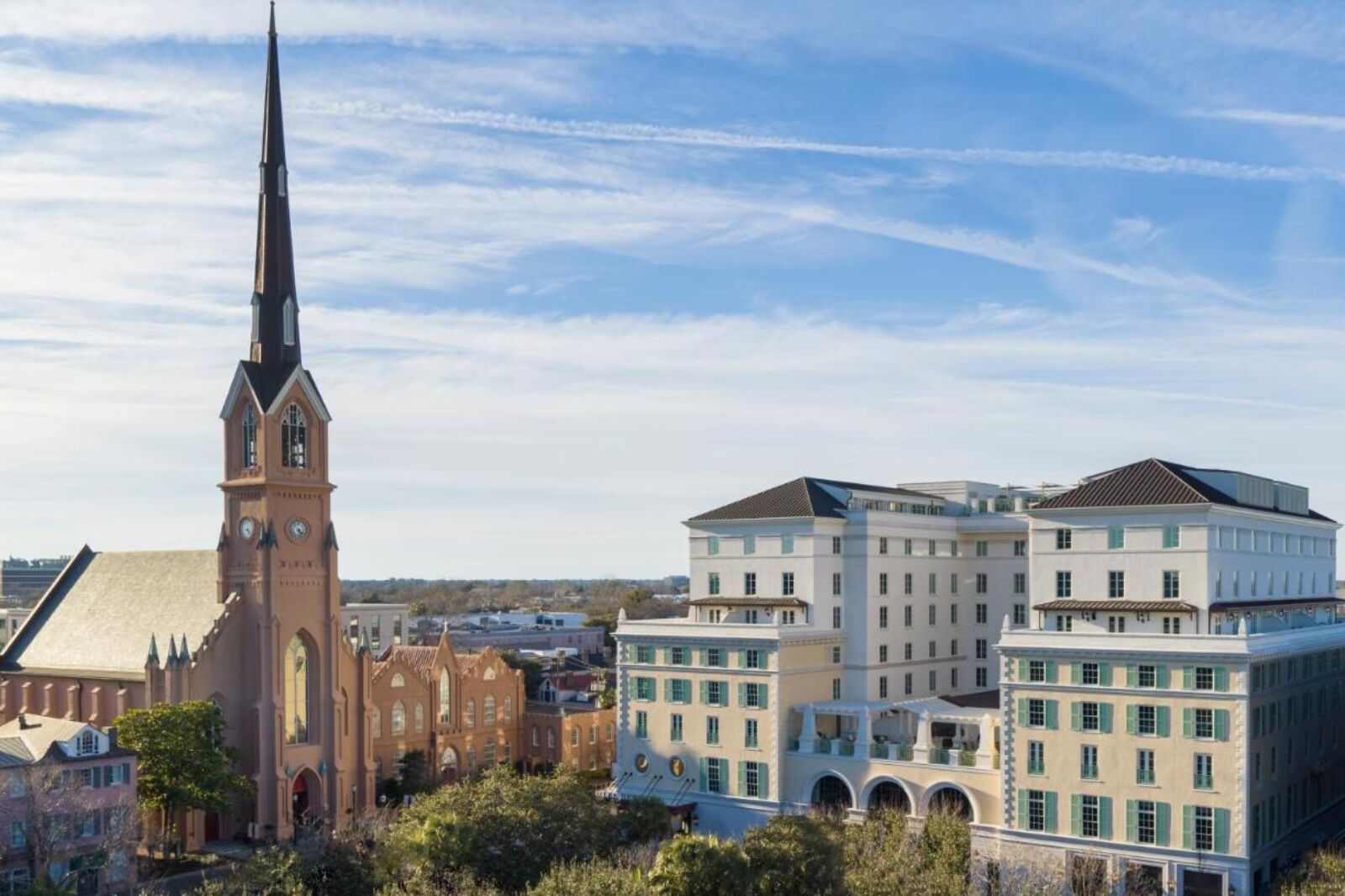 See more photos
The Bennett looms imposingly on the corner of King Street on the city's Marion Square park. The hotel opened its doors in 2023, offering guests an elegant and refined experience with grandiose guestrooms, impeccable service, and glamorous restaurants. The new-build has an outdoor swimming pool, private parking, a fitness center, and small spa, and a terrace rooftop with cabanas and bar/eatery, Fiat Lux. Each of the 179 rooms are designed with a classic European flair, featuring elegant furnishings, high-quality bedding, and marble bathrooms.
Cost per night: $560
Hotel Bennett Charleston: 404 King Street, Historic District, Charleston, SC 29403
Book Now
The Spectator Hotel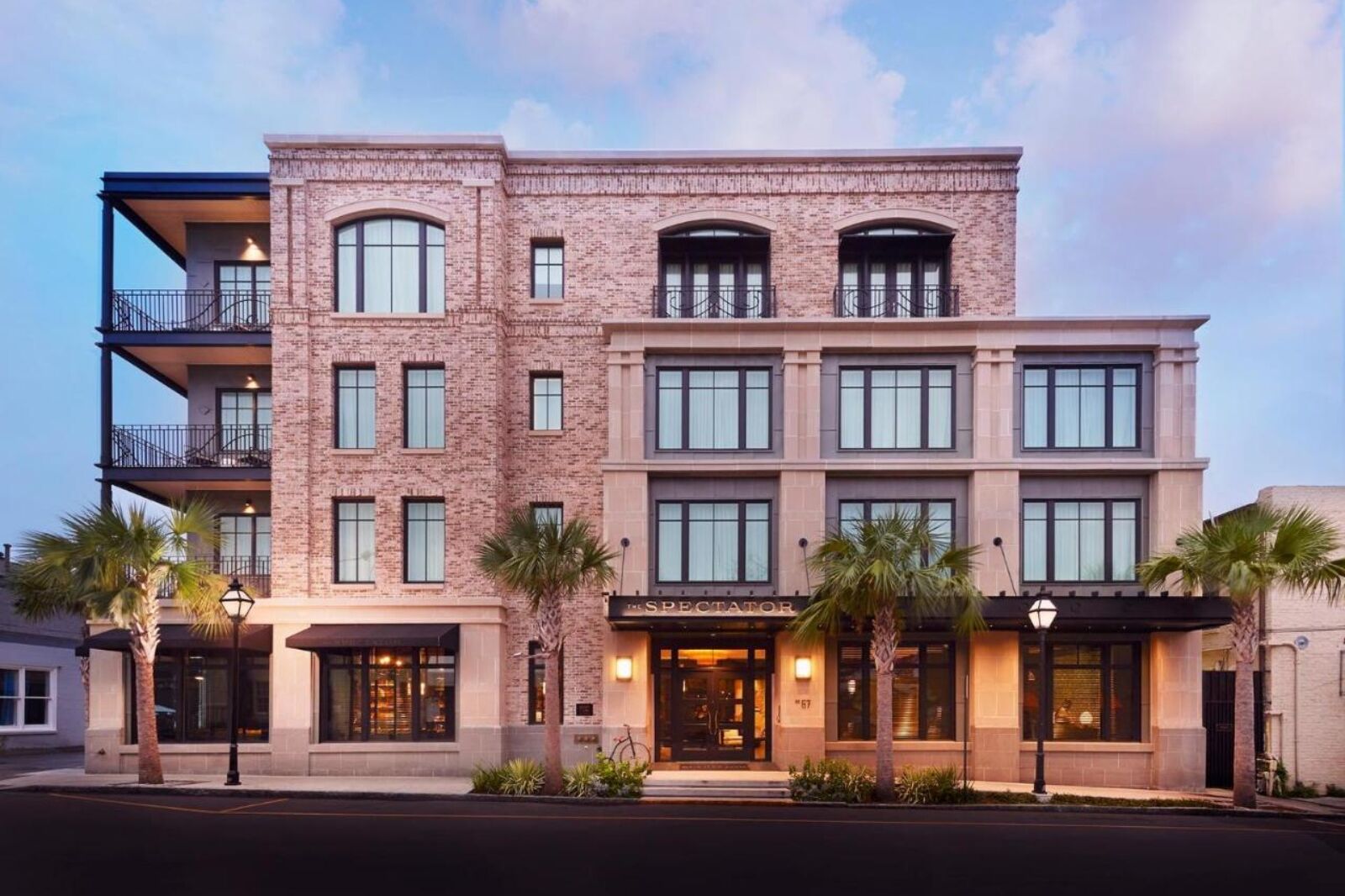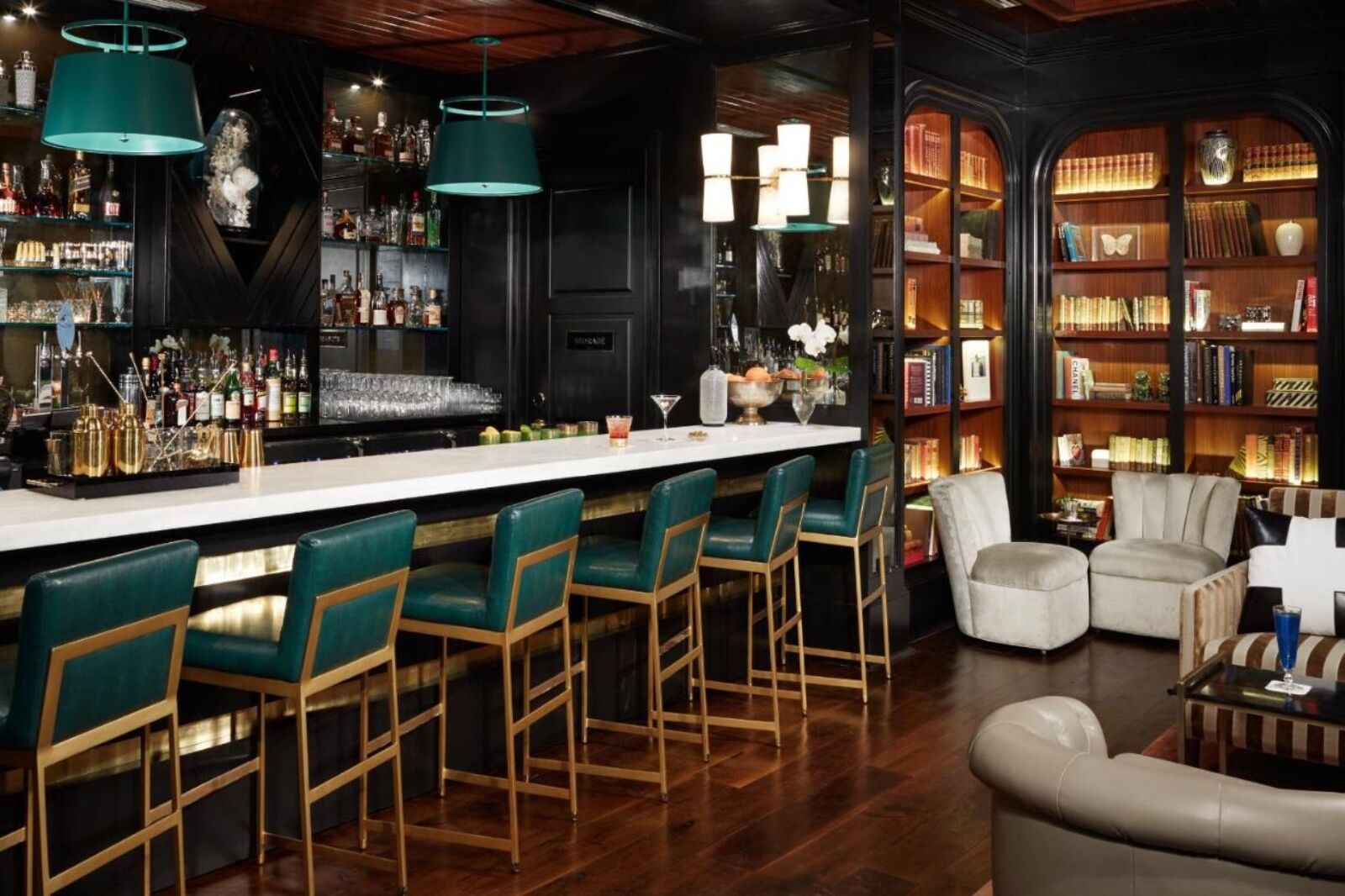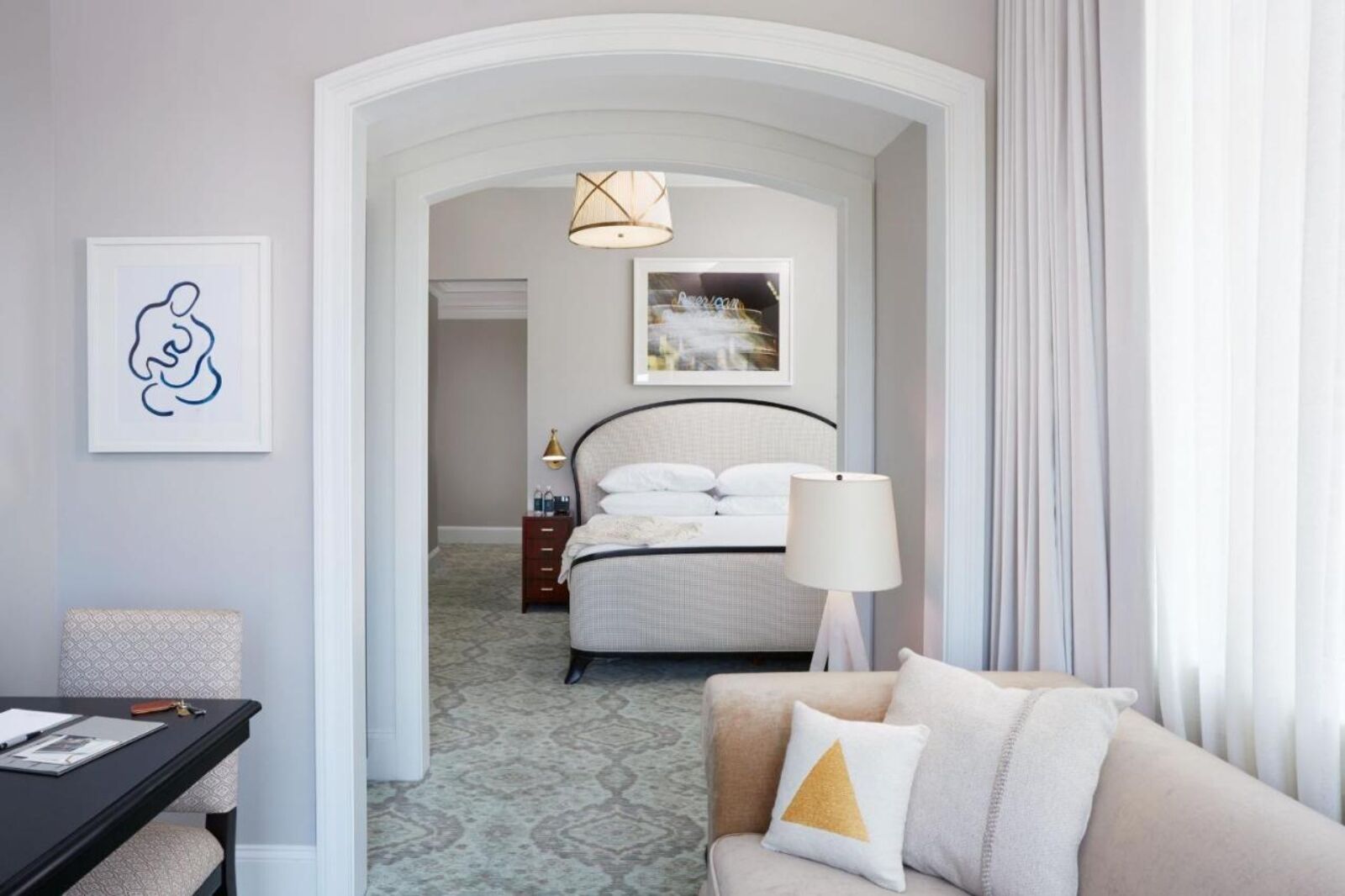 See more photos
The Spectator Hotel is famed for its personal service. The 41-room boutique hotel is in an ideal location for exploring. Spectator's doors lead out to Charleston's major tourist sites and it's within walkable distance of the Waterfront Park and the city's historic neighborhoods. The ambiance and decor scream of a 20s speakeasy with a modern twist and local abstract artwork and classy soft furnishings detail the rooms. Guests can also enjoy personalized service from classically-trained butlers and take advantage of amenities such as a stunning rooftop terrace with views of the French Quarter.
Cost per night: $401
The Spectator Hotel: 67 State Street, Historic District, Charleston, SC 29401
Book Now
HarbourView Inn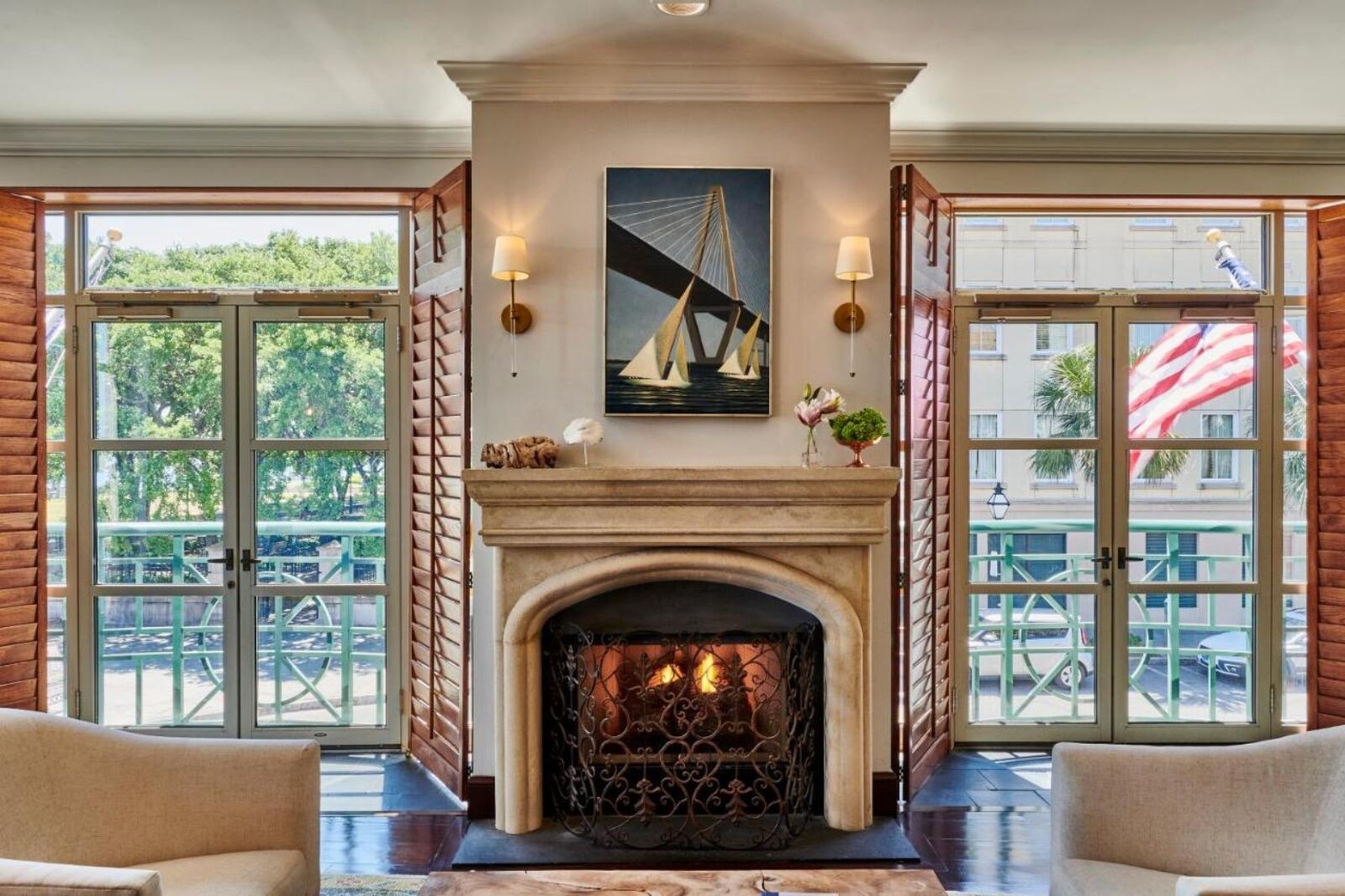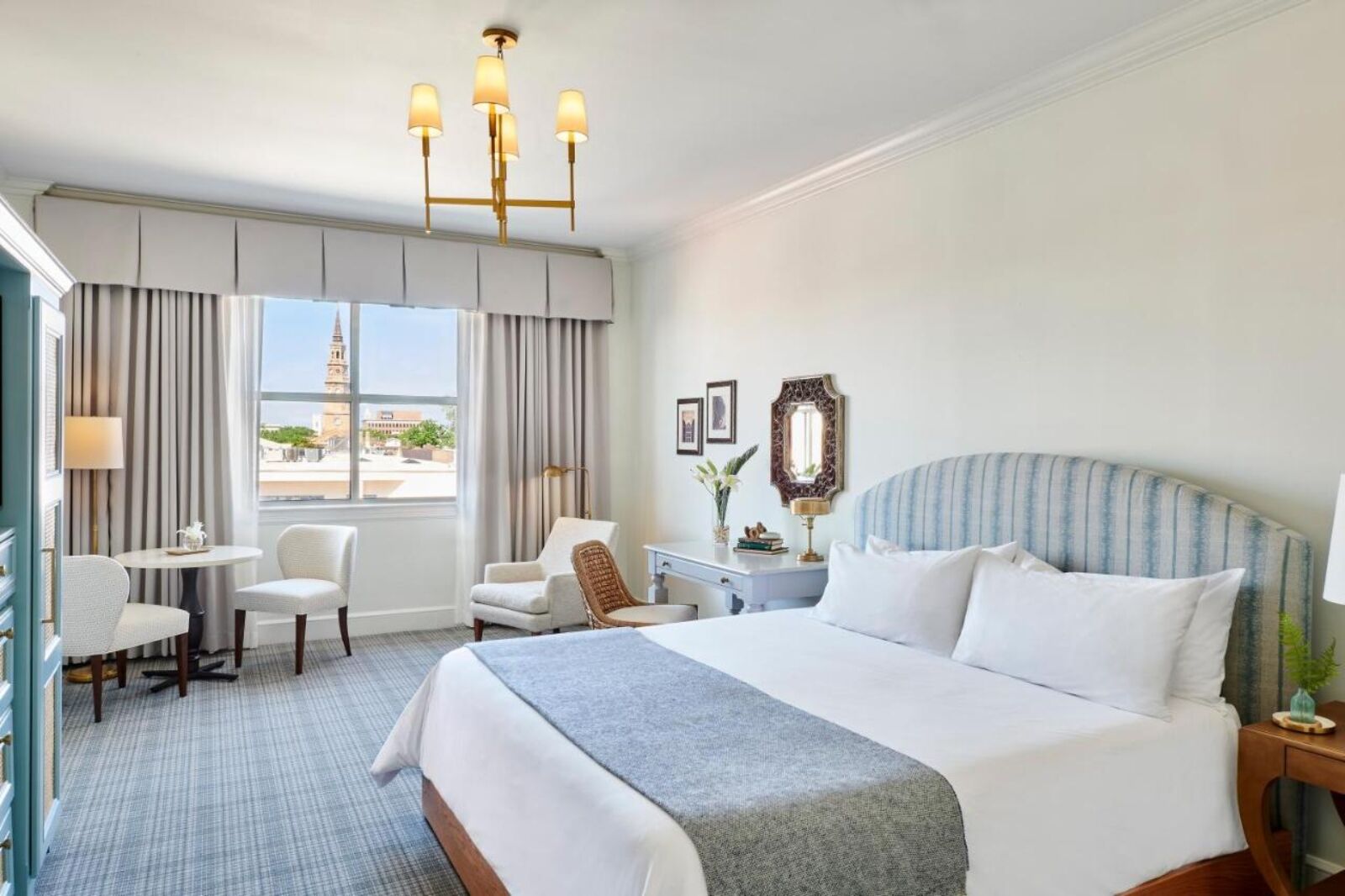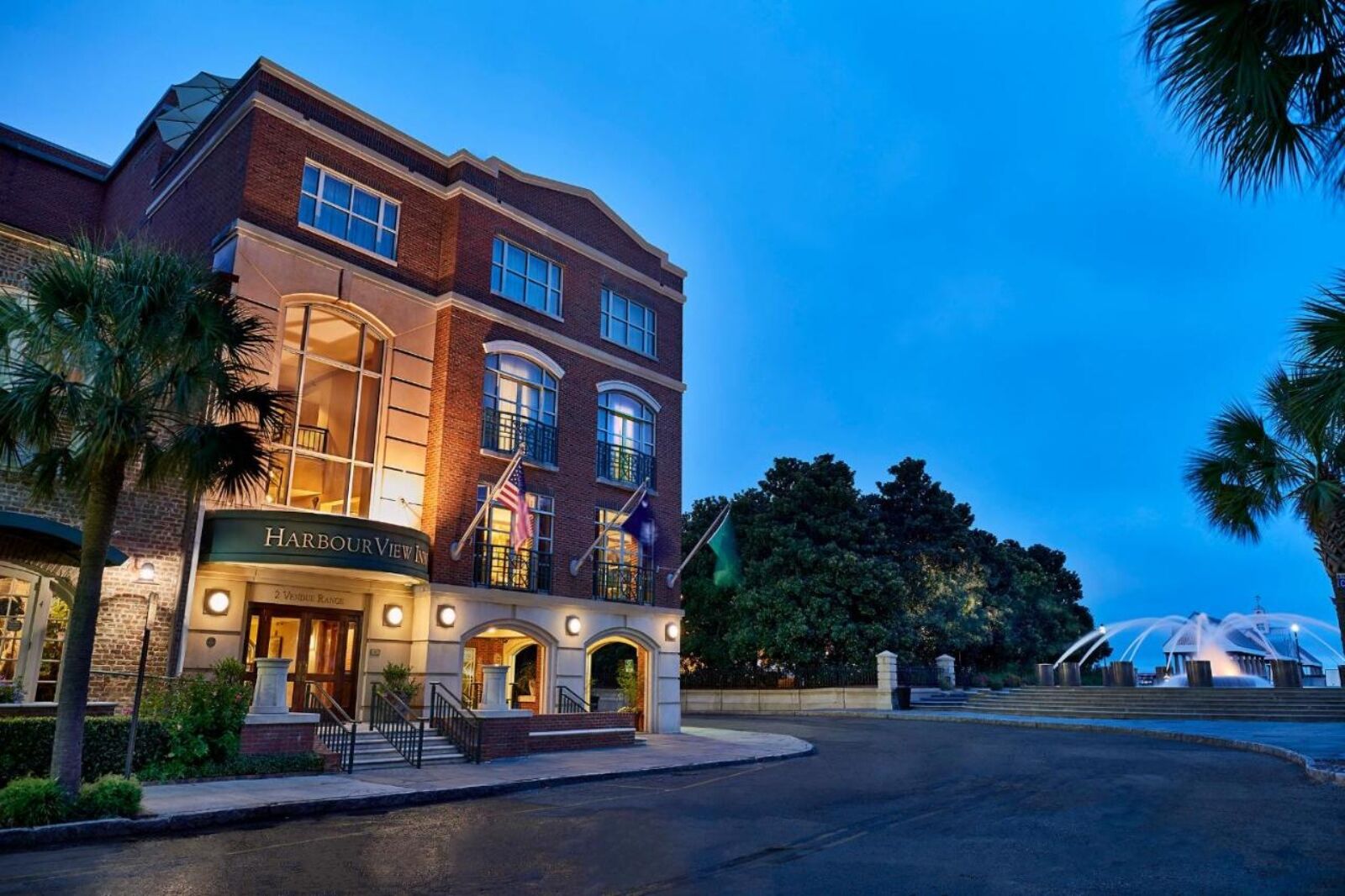 See more photos
With its superb harbor-front location and top-notch service, HarbourView Inn is easily one of the best downtown Charleston hotels. Built in 1853, the hotel has been lovingly restored to its original grandeur and offers guests an intimate retreat with breathtaking views of the water. In fact, is the only downtown hotel looking out over the harbor.
HarbourView Inn puts Charleston's renowned waterfront heritage on full display with its colonial-style décor and stunning rooftop terrace. You can savor a glass of wine or craft cocktail in the evening sea breeze before snuggling up in a luxurious four-poster bed. Most of the rooms have balconies and those on the fourth floor with harbor views have working gas fireplaces for those chilly evenings.
Cost per night: $380
HarbourView Inn: 2 Vendue Range, Historic District, Charleston, SC 29401
Book Now
The Iris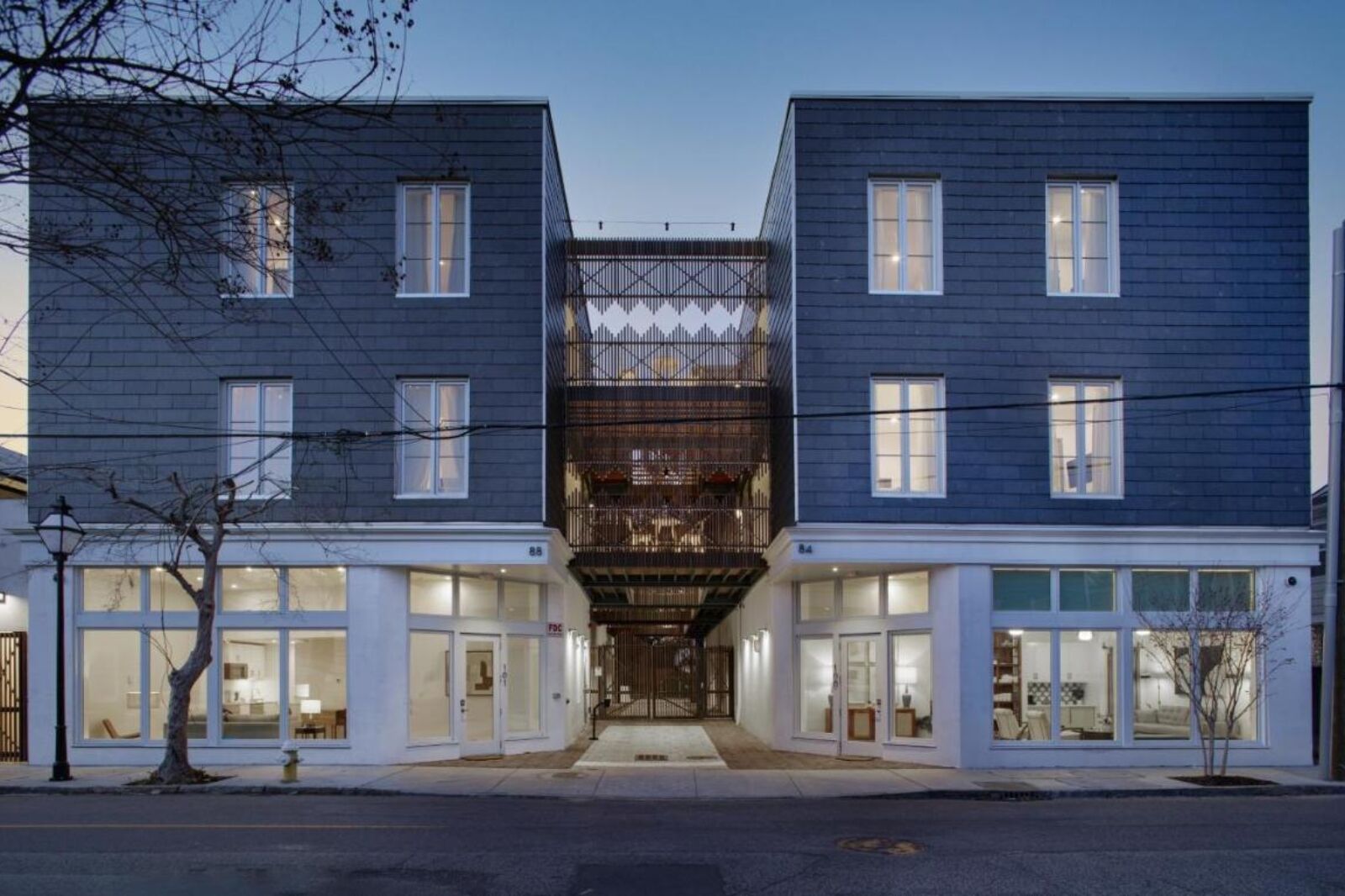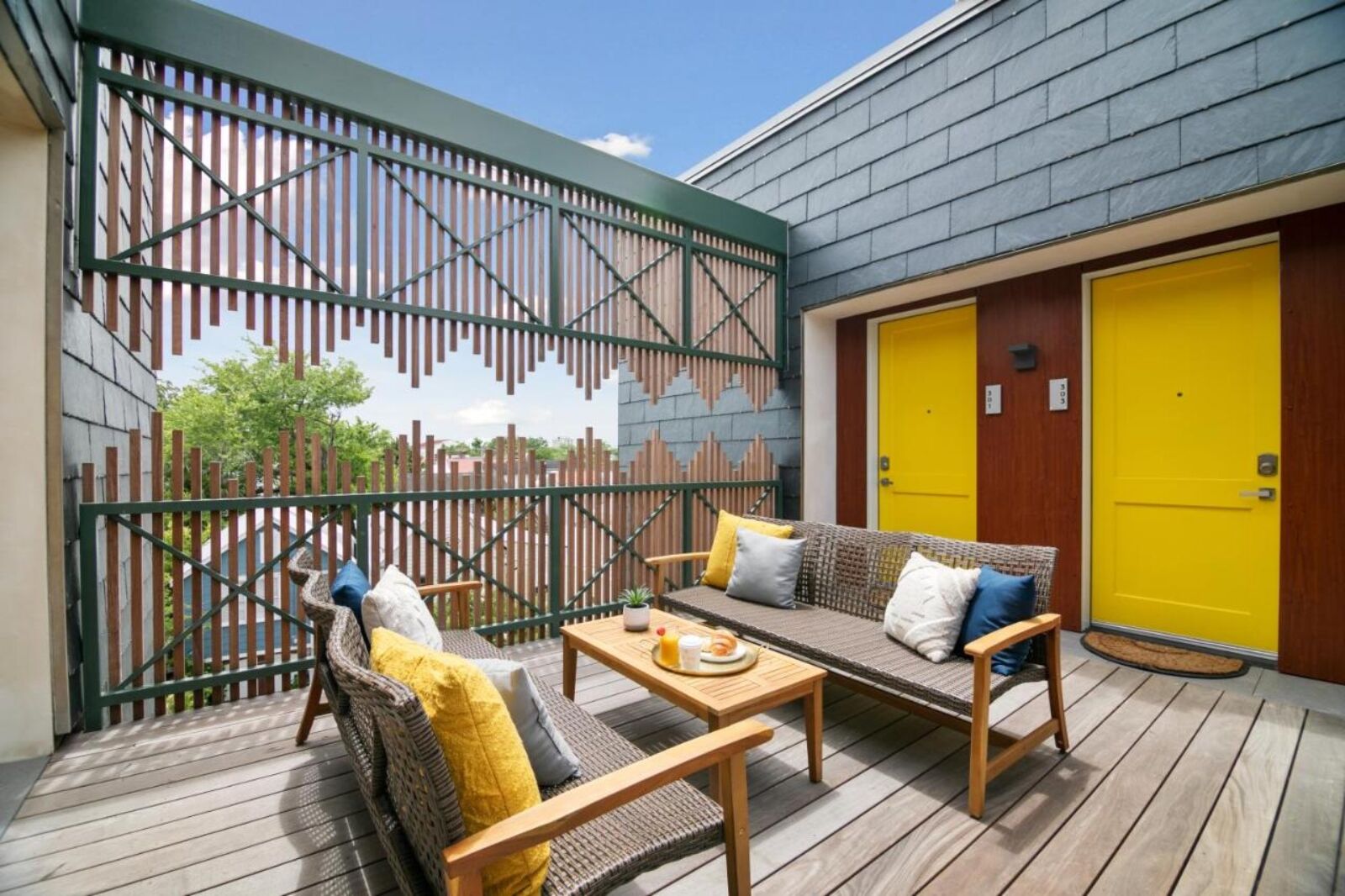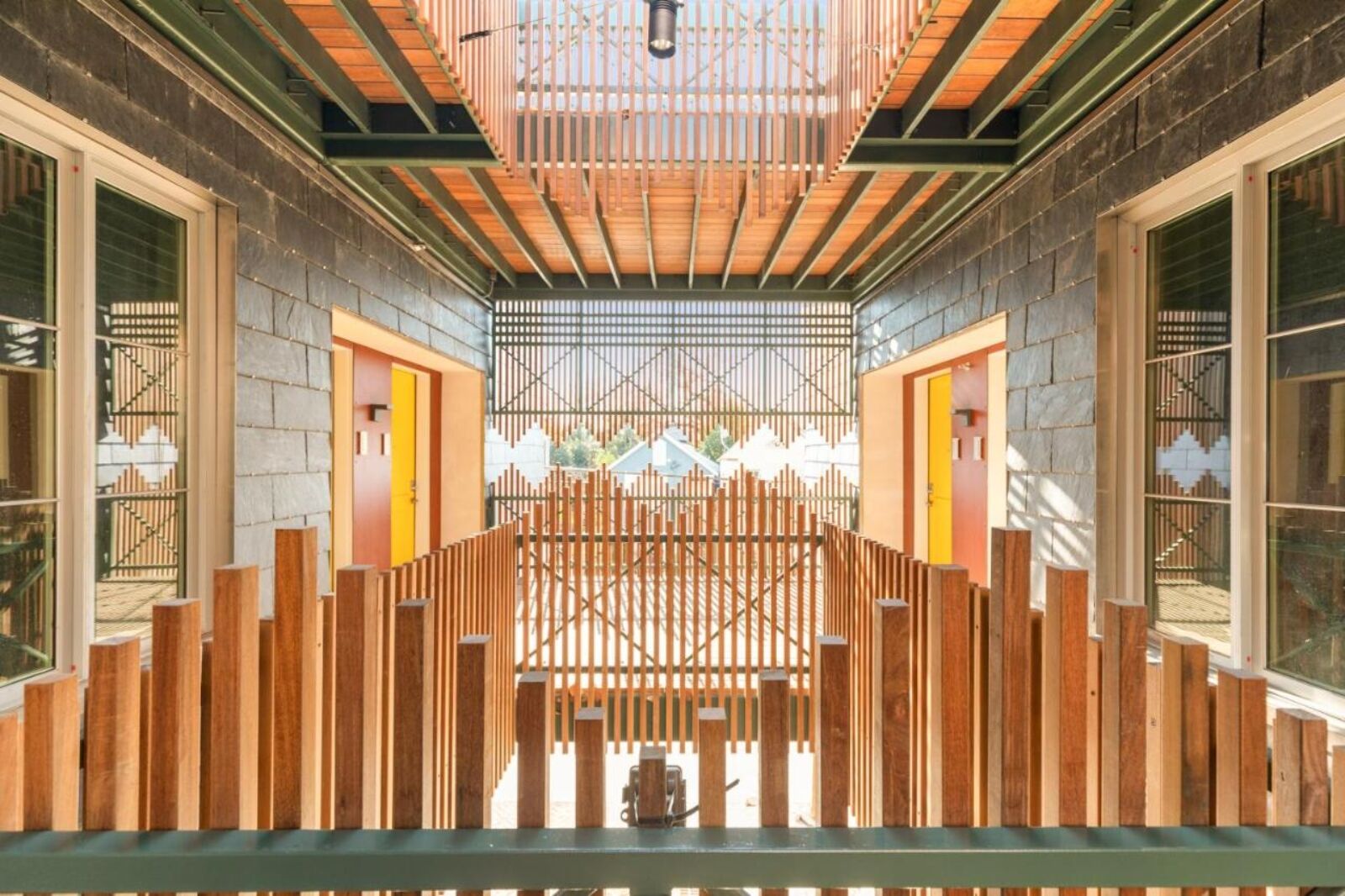 See more photos
Perfect for travelers who want to cook with local produce, The Iris is a luxurious apartment-style hotel located only one block from King Street.
Each suite includes a fully equipped kitchen, comfortable living area, and private bedroom. The decor is modern with stylish textiles and artwork and nice touches such as a Casper mattress, plush linens and pillows, and a spacious standing shower with double shower heads. It offers a nice range of amenities, including private parking, a terrace with outdoor seating, and easy access to nearby attractions such as the Port of Charleston Cruise Terminal, College of Charleston, The Charleston Museum, Harmon Field, and The Citadel Daniel Museum.
Cost per night: $330
The Iris: 84 Line Street, Charleston, SC 29403
Book Now
Fulton Lane Inn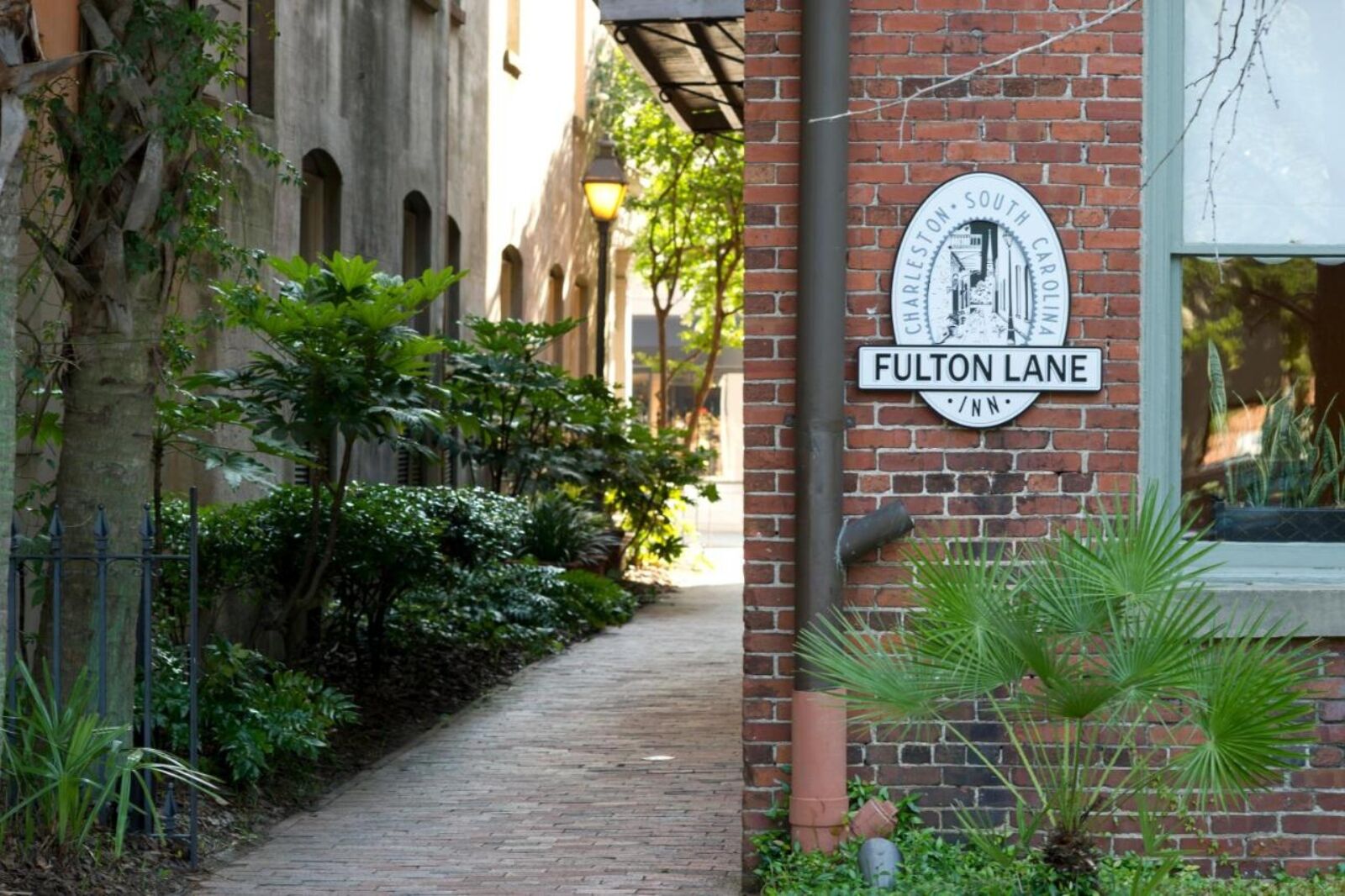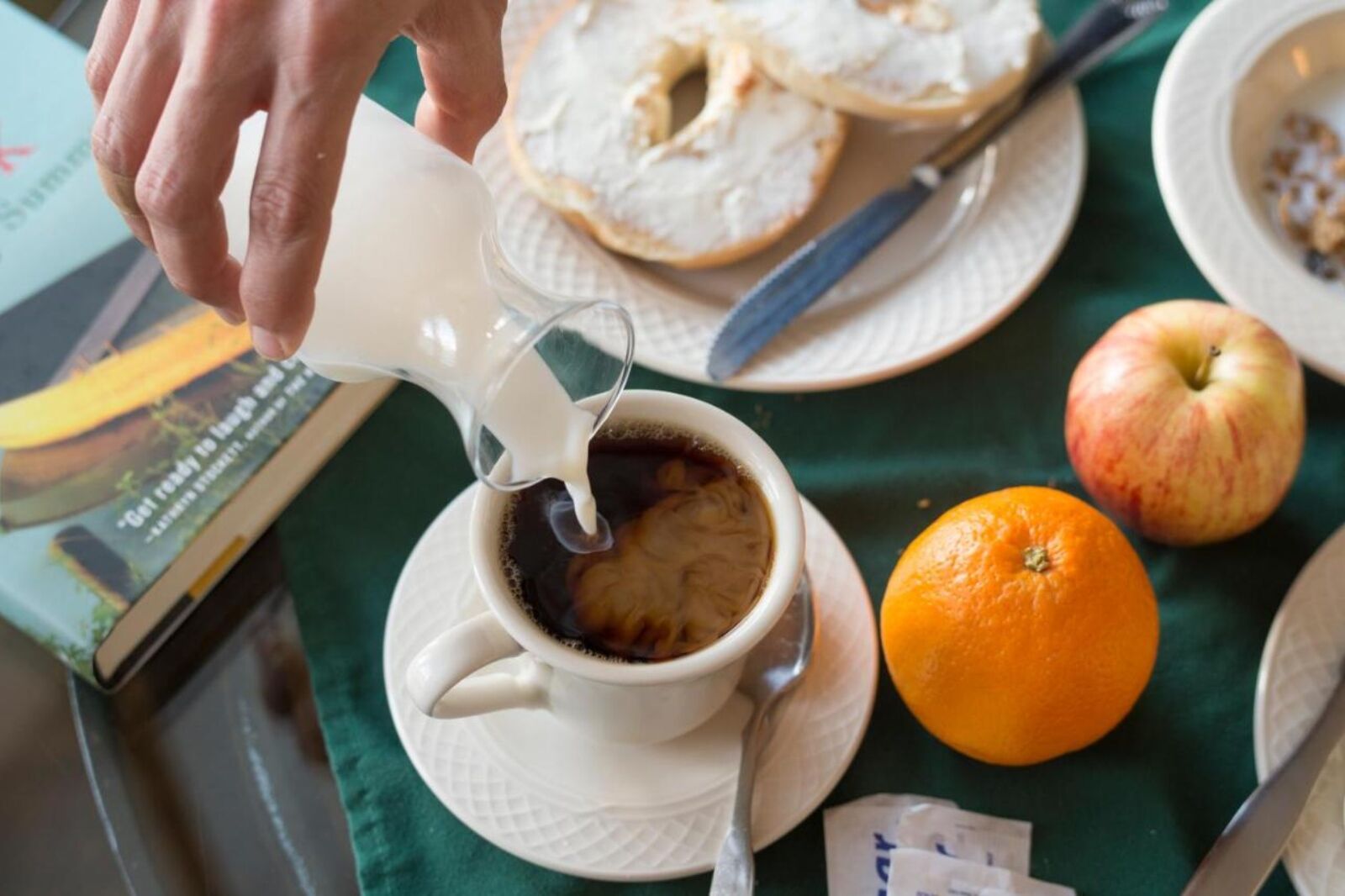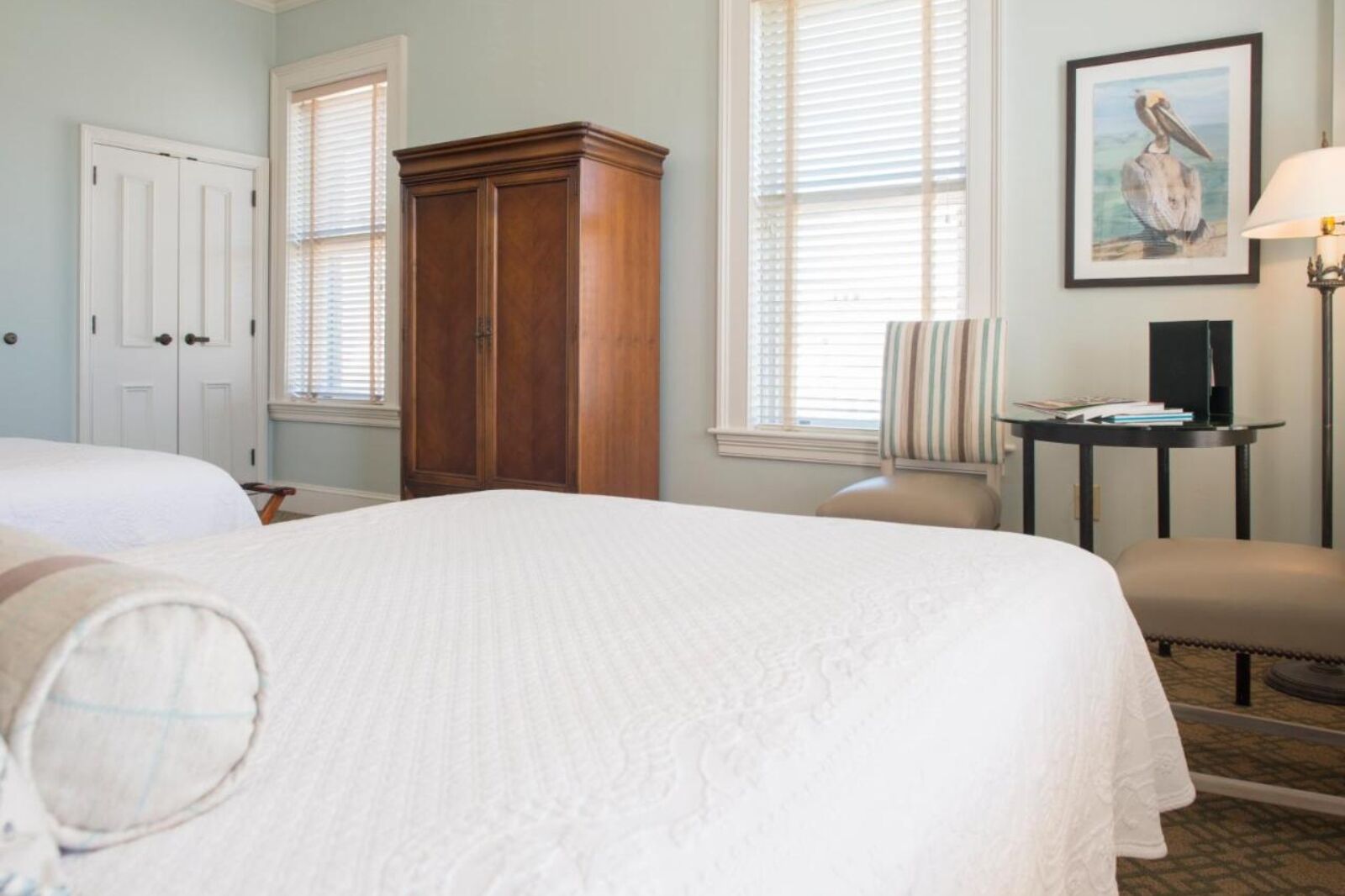 See more photos
Located on historic King Street, Fulton Lane Inn has been providing cozy comforts and warm Lowcountry hospitality to visitors since its establishment in the early 1800s.
It's a secluded and serene escape from the hustle and bustle of downtown, but still close enough to all the attractions that make Charleston one of the nation's most beloved cities. The inn is known for its charming atmosphere and is an affordable option for those looking for something more intimate with personable service.
Cost per night: $309
Fulton Lane Inn: 202 King Street, Historic District, Charleston, SC 29401
Book Now
What is the main downtown street in Charleston?
The main downtown street in Charleston is King Street. King Street runs from Charleston Harbor to uptown and is known for its shopping, dining, nightlife, fashions, art, and antique stores. It's one of America's most visually spectacular avenues. Other streets to explore in downtown Charleston include East Bay St along the Battery, Legare St, Broad Street, and Church Street.
Is downtown Charleston walkable?
Downtown Charleston is extremely walkable. With its narrow streets, cobblestone alleys, and scenic views, it's easy to explore the city on foot. The historical district is relatively compact and can be enjoyed in a few hours. You can take guided walking tours of the area or simply explore at your own pace — either way, you'll be sure to experience something special during your visit. There are also plenty of public transportation options if you want to get around quickly.
What did you think of this story?