These Orange Beach Airbnbs Put You Close To the Sand and Nightlife
Orange Beach is a coastal city on the Gulf of Mexico in Baldwin County, Alabama. It's known for its pristine beaches, emerald waters, and variety of outdoor activities along the coast.
It's well-known that Orange Beach is popular with the influx of visitors during spring break. And it's not a huge surprise why. It ticks a lot of boxes. But it's also popular for a coastal getaway outside of this season. For those interested in local wildlife, the charming Gulf Coast city offers a variety of exciting sightings. Dolphins and manatees can be seen frolicking off the shoreline, while ospreys and other birds soar above. You may even encounter an alligator or two.
Airbnb Orange Beach vacation rentals are a great way to experience the city without breaking the bank. With a wide range of options available — from beachfront villas to apartments with breathtaking Gulf views — Airbnb offers an array of properties perfect for your next getaway.
Traveling near Florida? Check out Matador's Florida accommodations guides:
We hope you love the Airbnb Orange Beach vacation rentals we recommend! Just so you know, Matador may collect a small commission from the links on this page if you decide to book a stay. Listed prices are accurate as of the time of publication.
Boho-style two-bedroom condo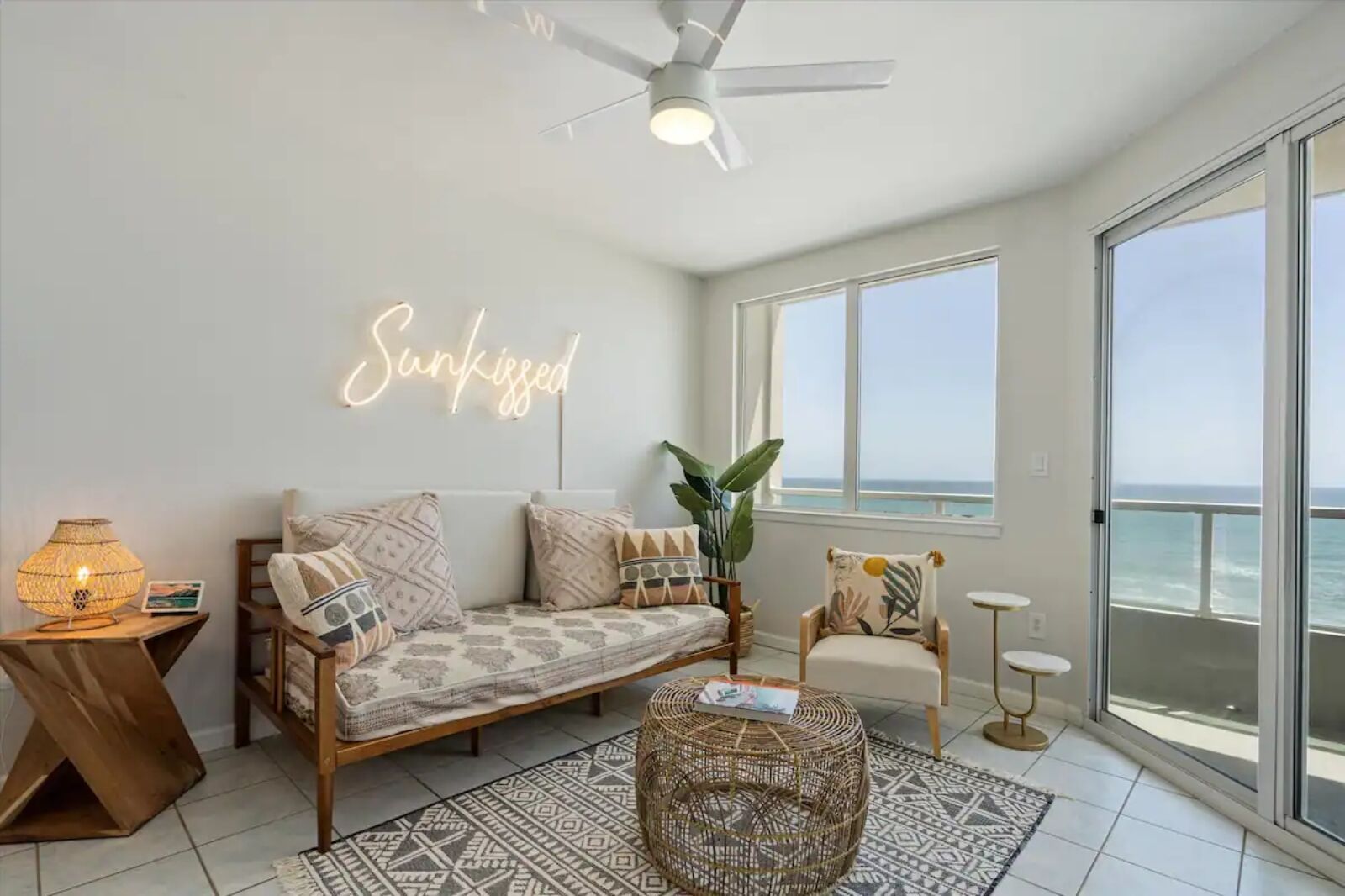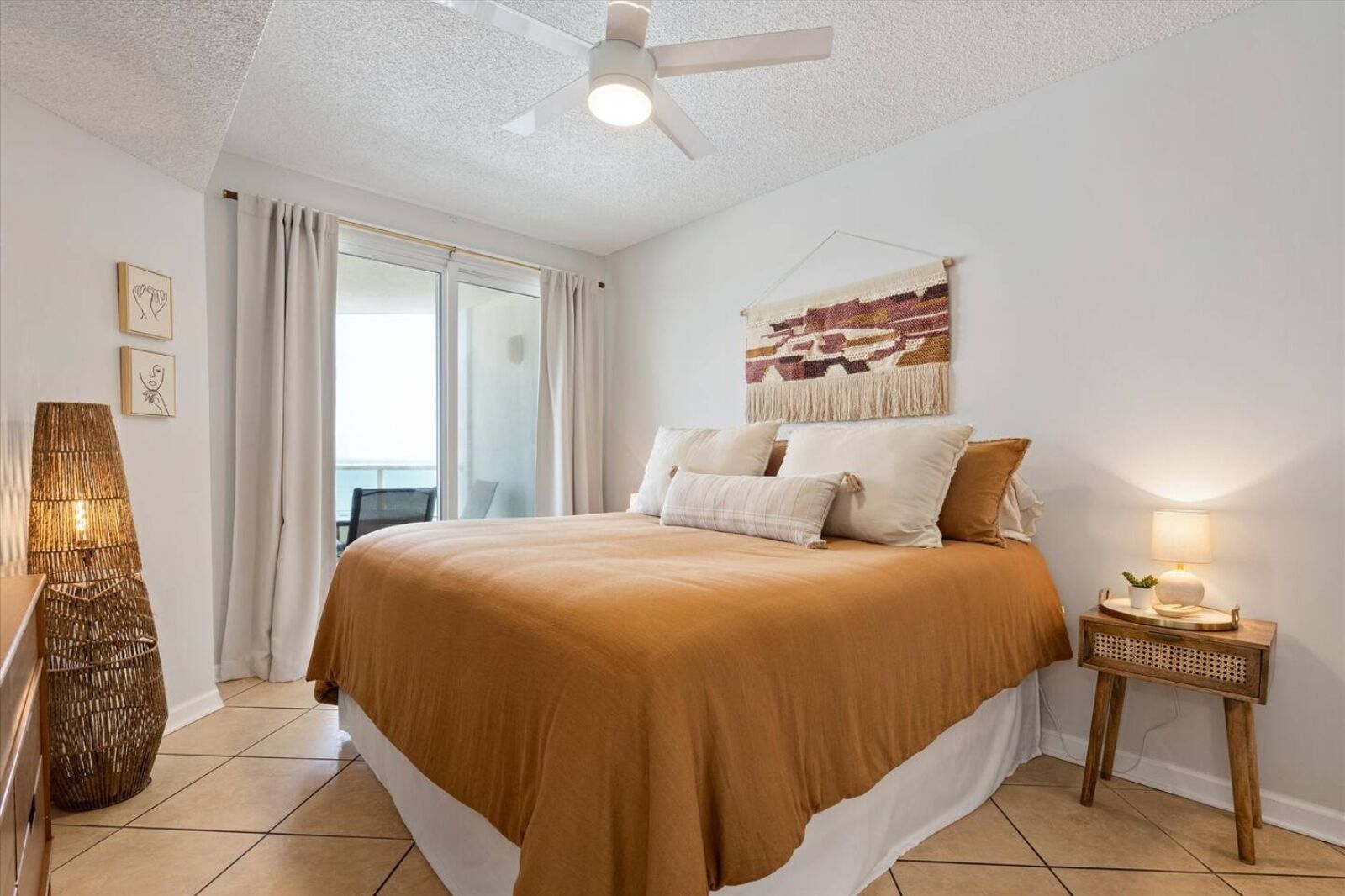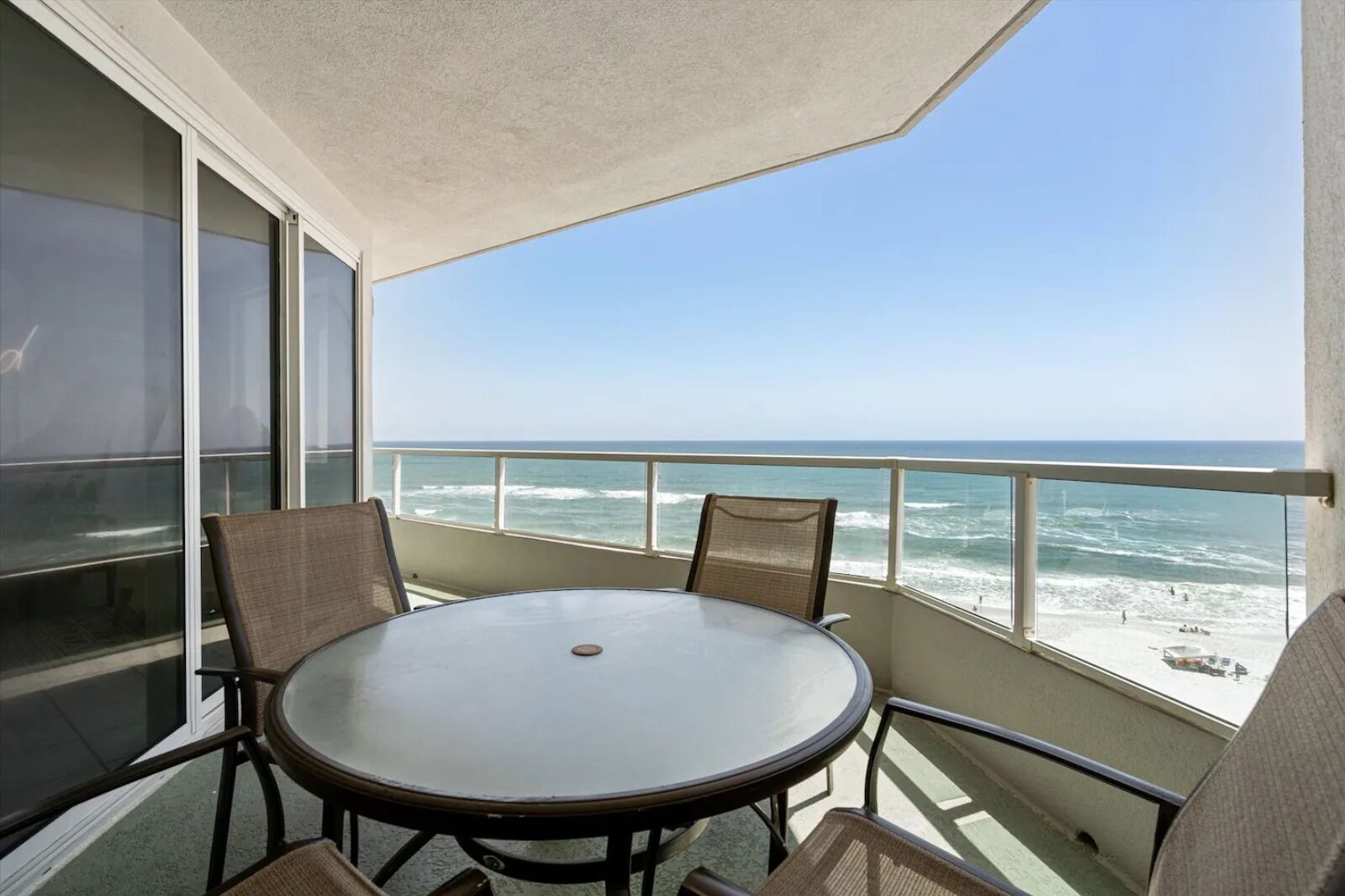 See more photos
This charming, newly remodeled Airbnb is beautiful with breathtaking oceanfront views from the living area, master bedroom, and balcony. The decor is stylish with neutral tones, warm textiles, and tropical plants. The kitchen is modern, with stainless steel appliances and everything you need to whip up a meal at home. The outdoor table sits four and offers views over the beach. It's also pet-friendly, but make sure to mention when booking if you are bringing your animal to make sure the retail is suitable for your needs.
Six guests, two bedrooms
Price: $259 per night
Book Now
Two-bedroom beachfront apartment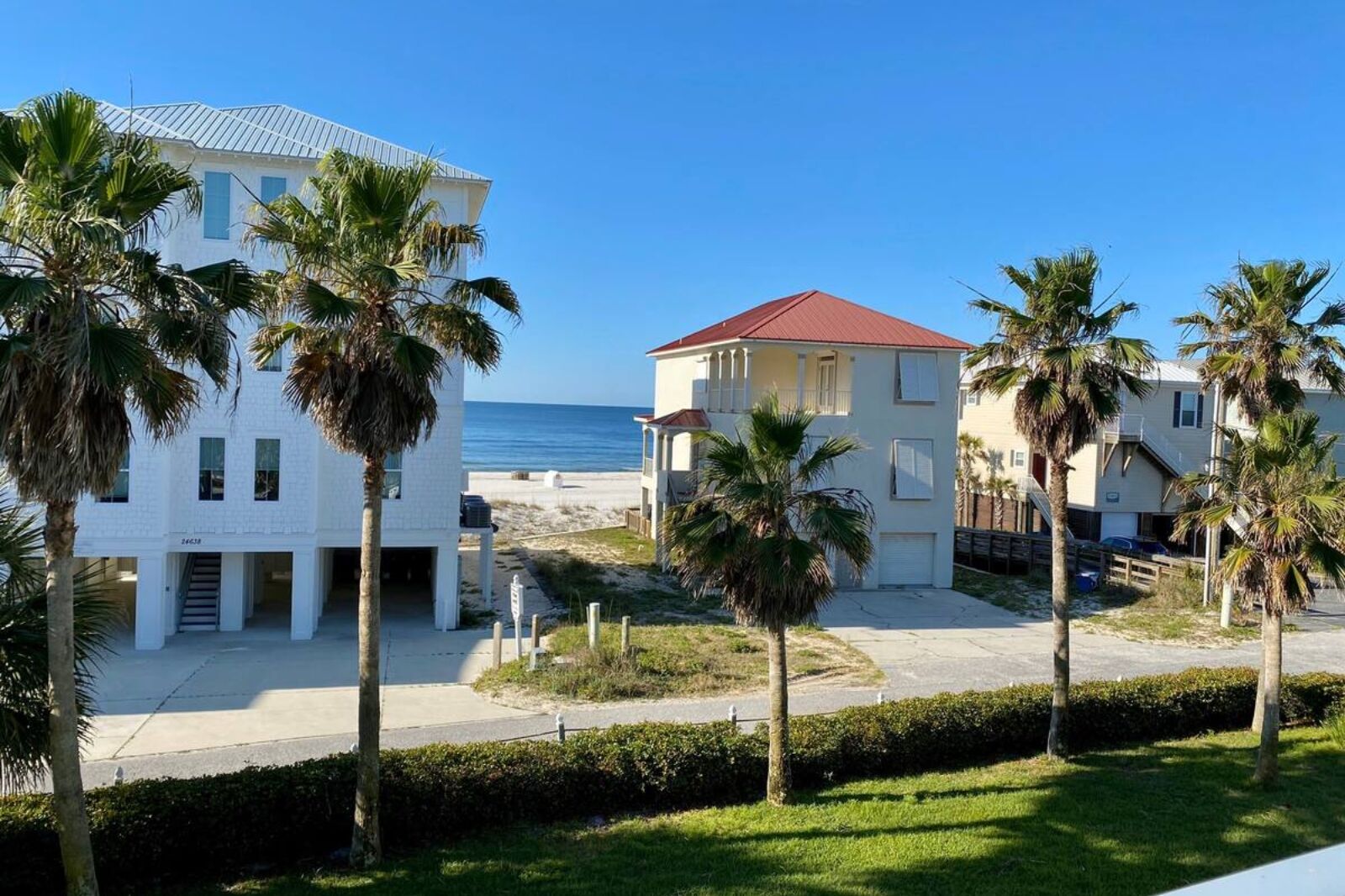 See more photos
This apartment is outside of a complex, which is refreshing for Orange Beach. Ideal for those who prefer a more low-key stay and privacy, the two-bedroom has a view of the ocean from the living room and en-suite master bedroom. The second bedroom is large with two queen-sized beds and a double. It's a great rental for a family vacation, girls' weekend, or fishing trip. And if you need more room, the owner has another Airbnb close by which can be rented in conjunction. Guests also have access to a communal pool with a small sundeck and grilling area.
Six guests, two bedrooms
Price: $224 per night
Book Now
Two-bedroom apartment with breathtaking views of the Gulf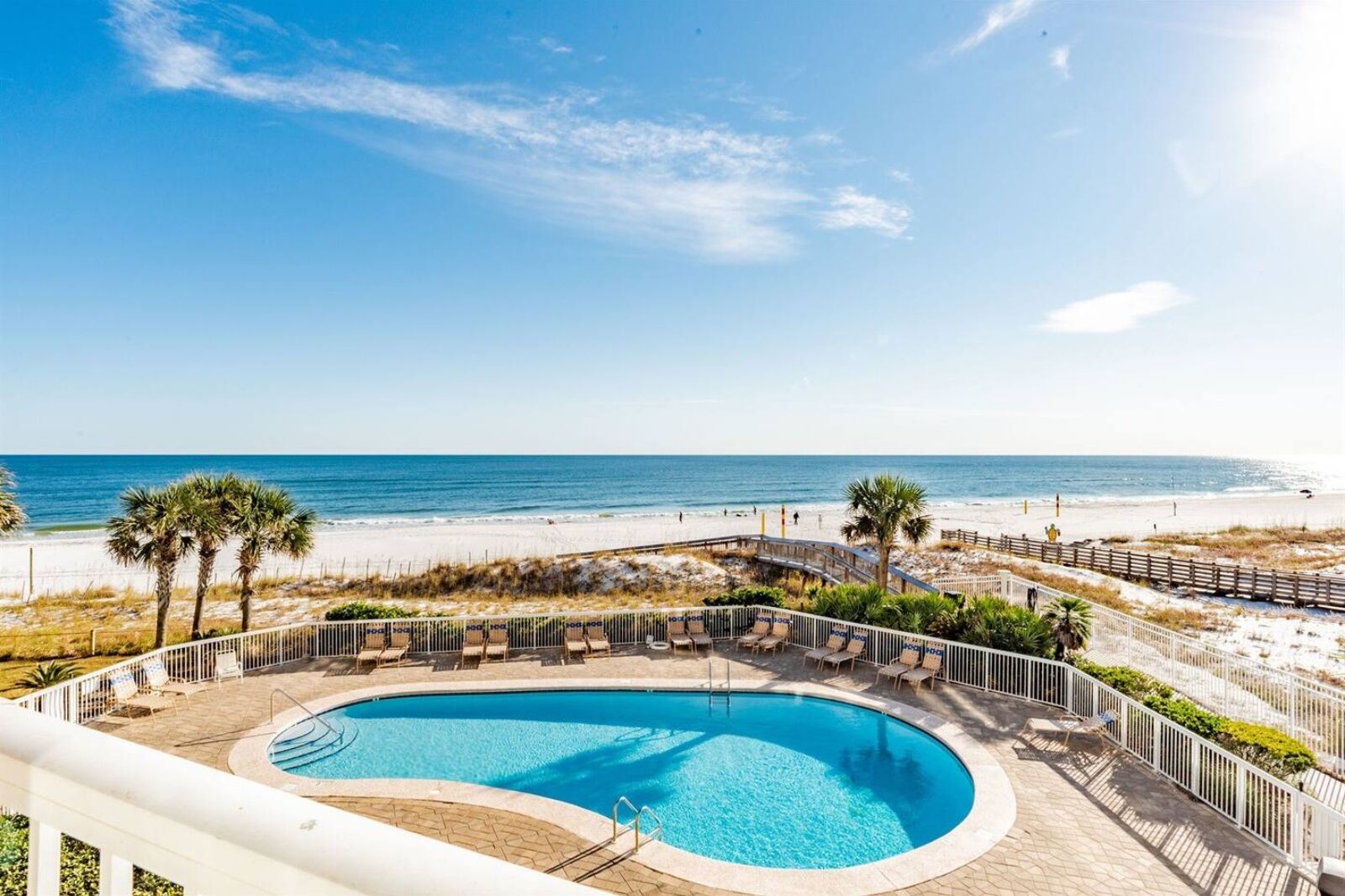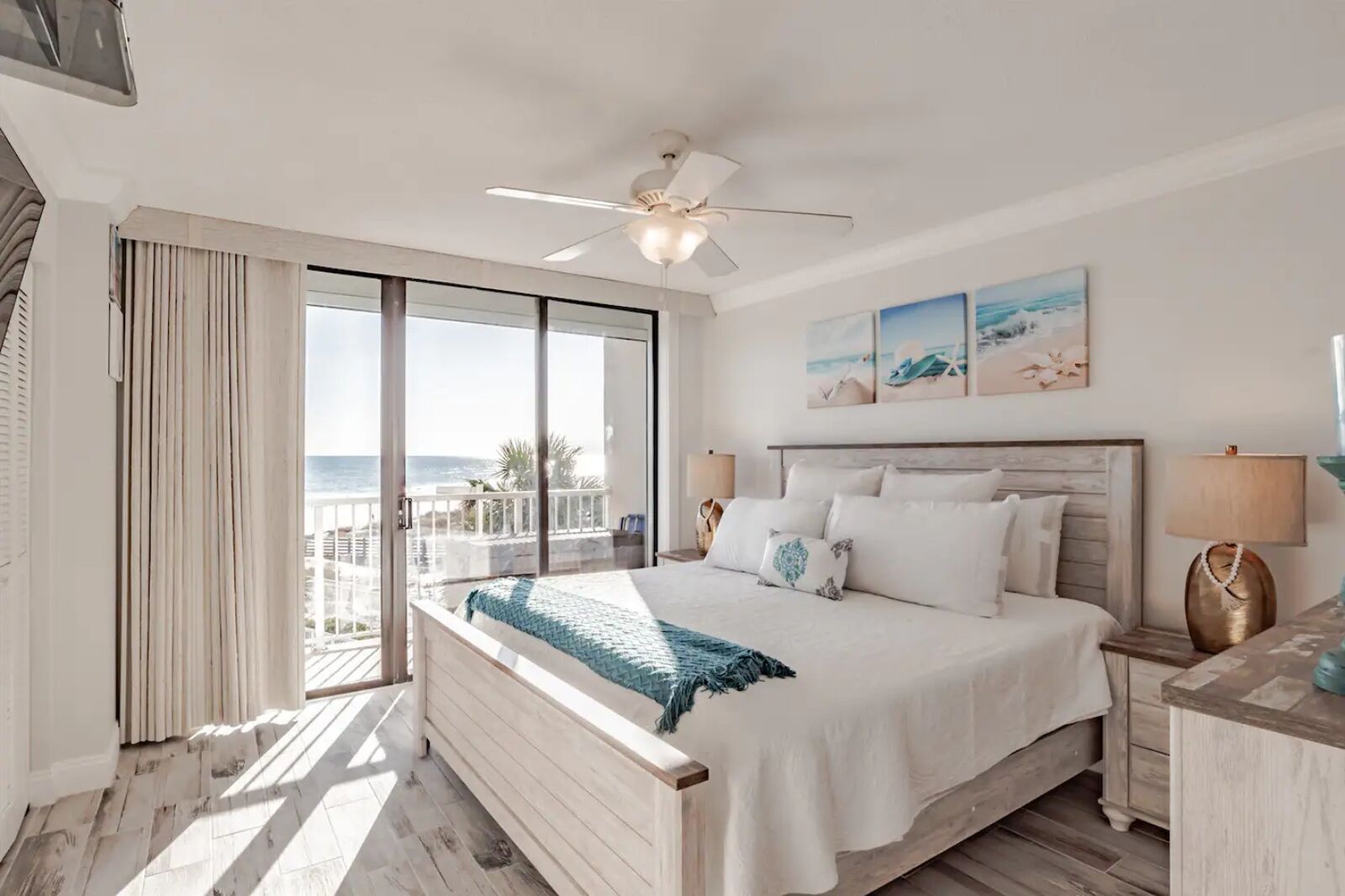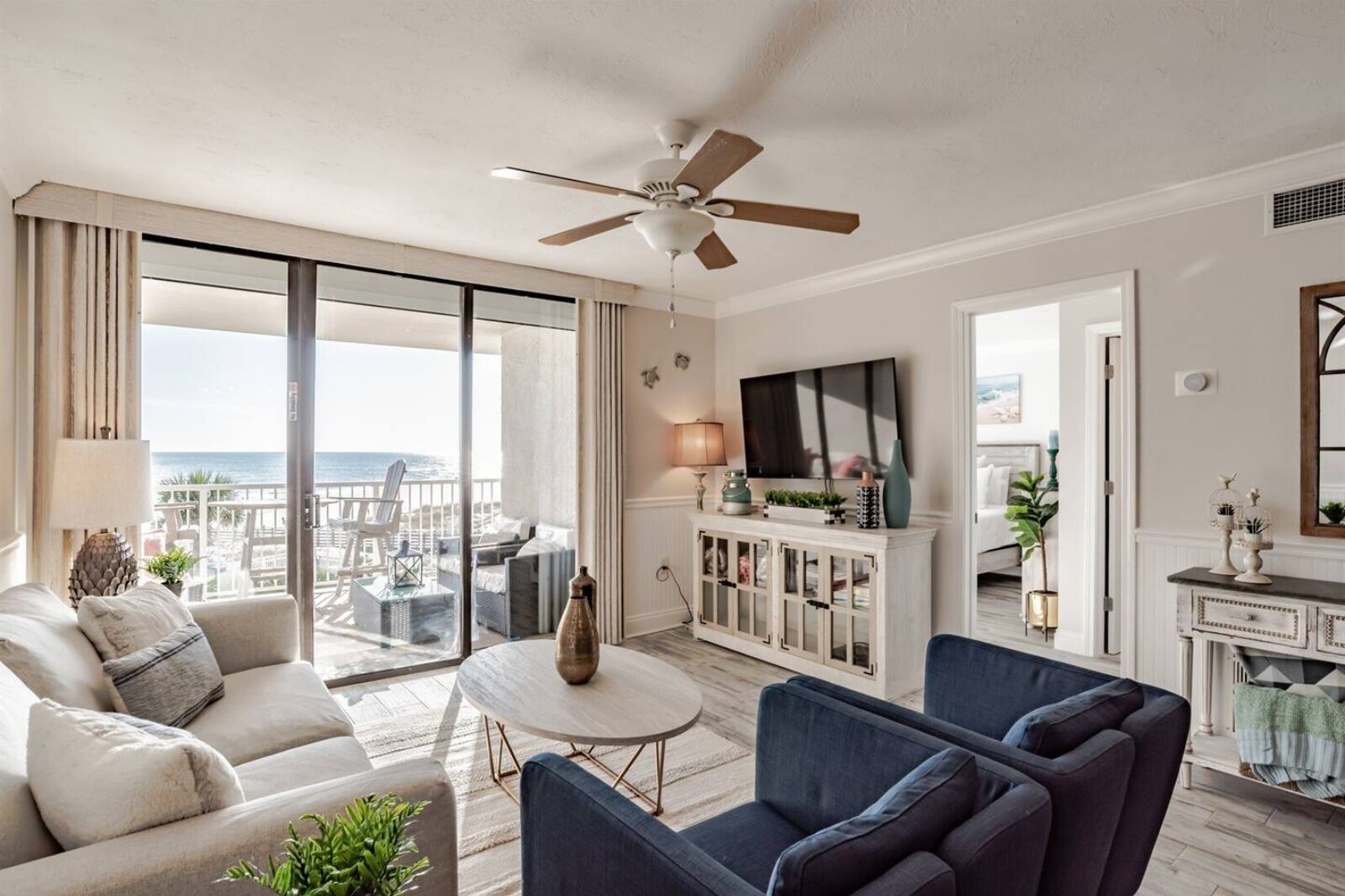 See more photos
With a prime location, this apartment is on the beachfront close to Seaside Beach and Racquet Club, with excellent restaurants on Perdido Beach Boulevard, and steps from Romar Beach. Romar Beach is perfect for a morning stroll or a soft sand run.
The Airbnb is newly renovated with breathtaking views of the Gulf from the living and master bedroom. You can relax on the sprawling balcony with a sundowner with a backdrop of waves and perhaps spot a dolphin or two. It has two bedrooms, one with a king-sized bed and another with queen bed. The common area has a pull-out sofa bed, perfect for kids or a single adult.
Six guests, two bedrooms
Price: $217 per night
Book Now
Luxury condo ideal for wildlife enthusiasts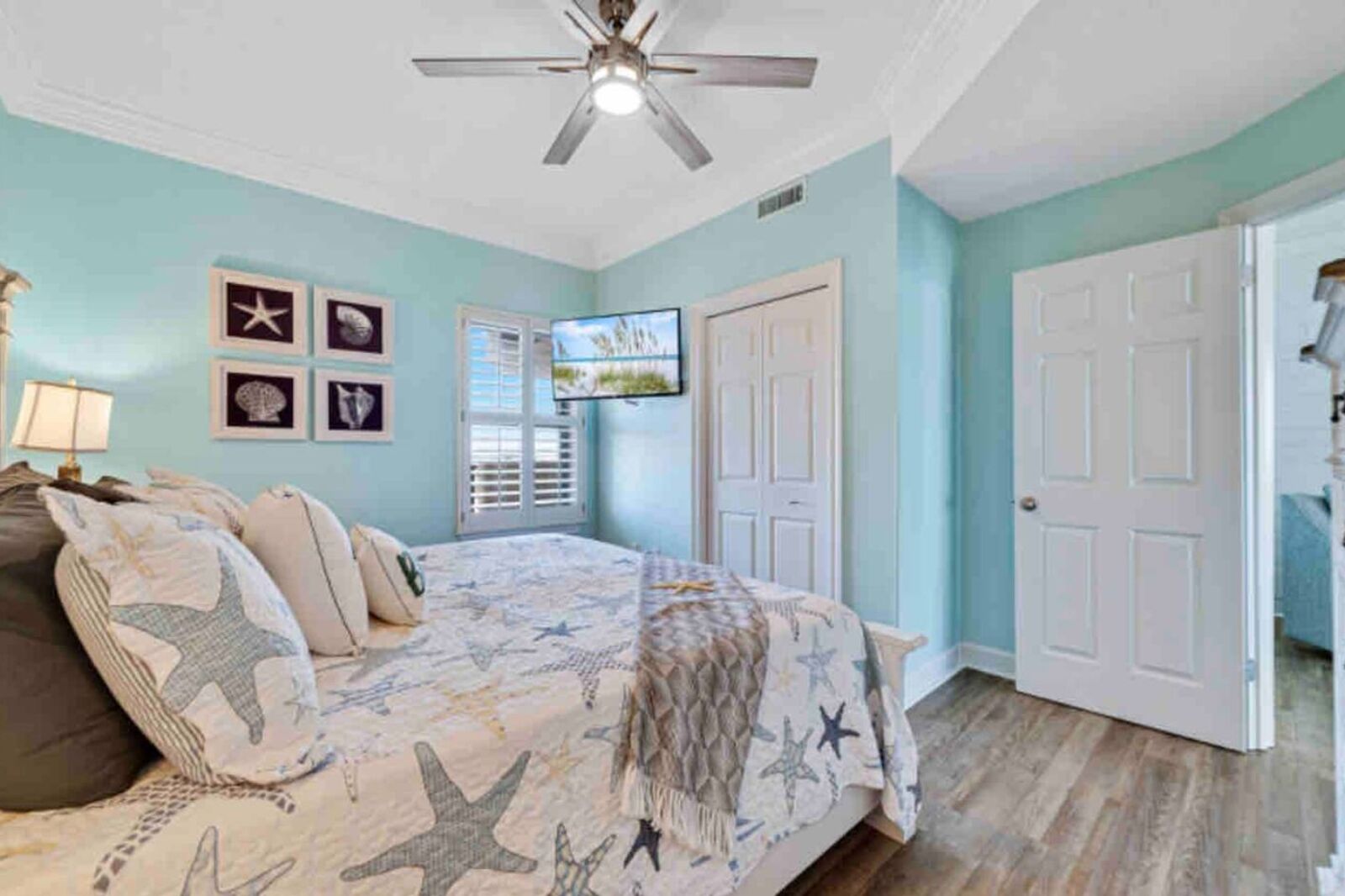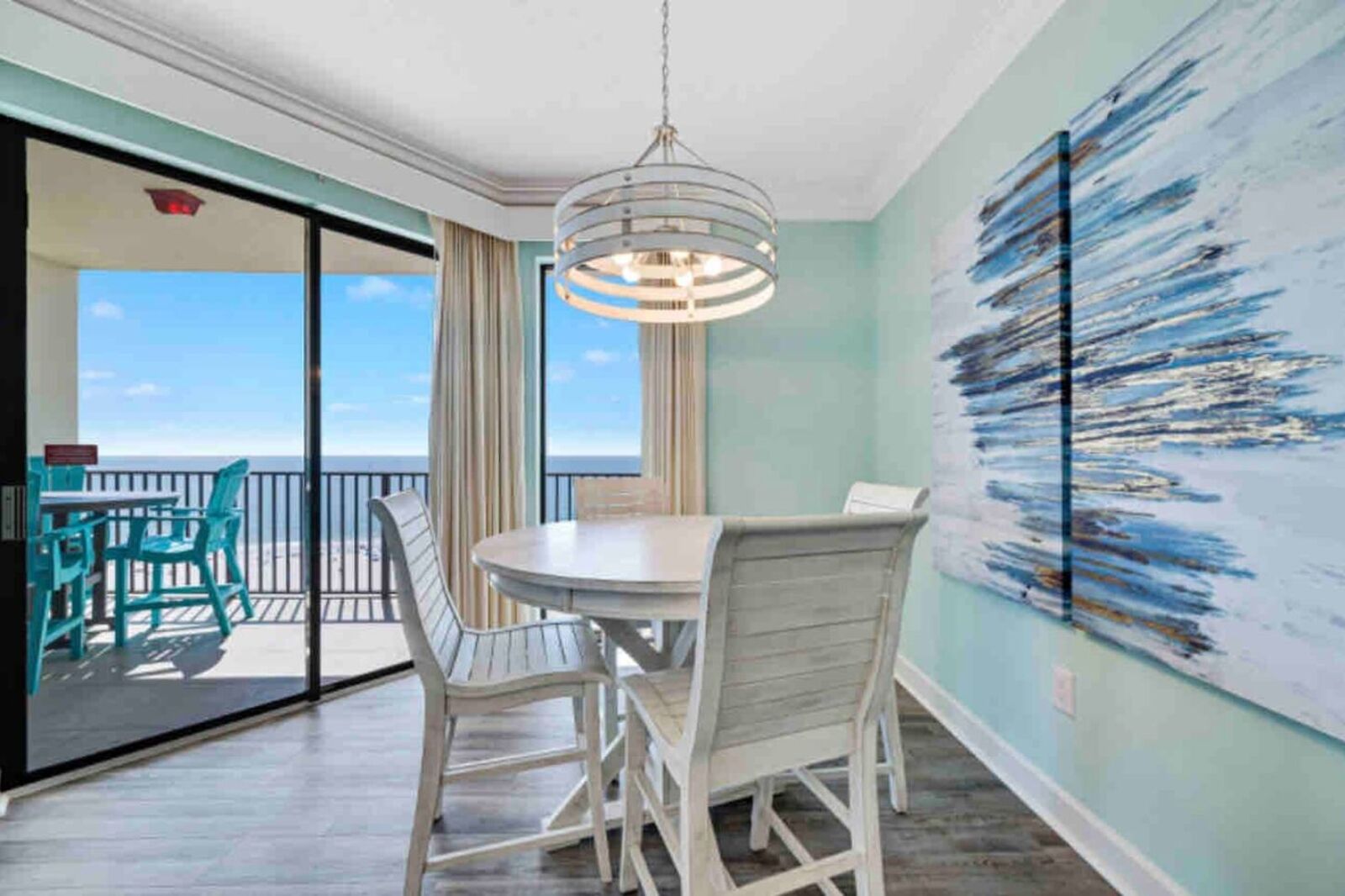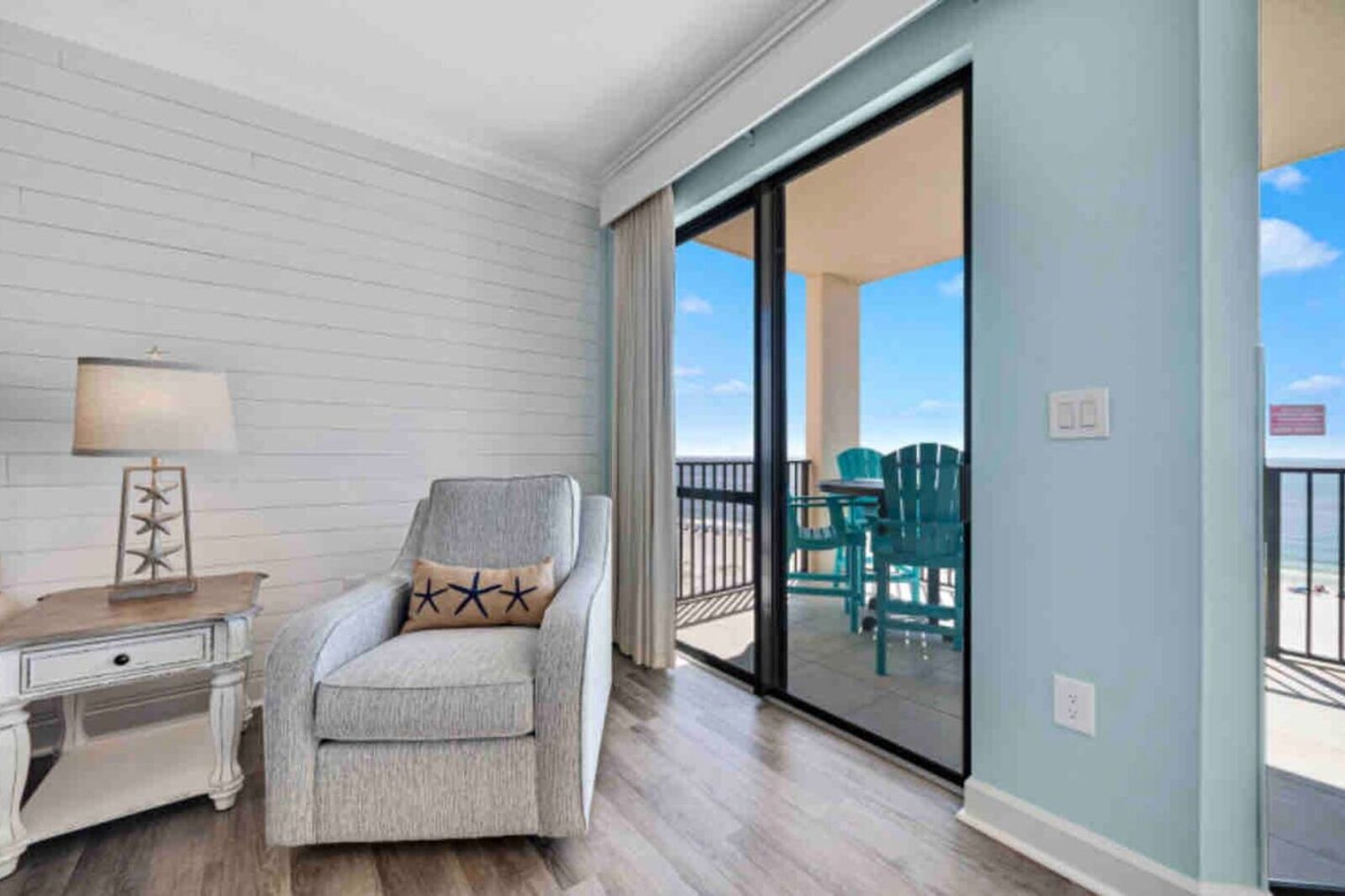 See more photos
With insane views over the Gulf, this luxury condo has a prime position for watching dolphins and seabirds. The outdoor dining table on the large balcony sits four and is a perfect place to enjoy a sunset evening meal. For those who like cooking, the kitchen is fully kitted out, and for nights off, there are a ton of nearby restaurants for take-out.
The decor is luxe and modern, with a pastel and white color pallet and beach-chic theme throughout. The open plan and large windows create a light and airy ambiance and although this makes the condo feel spacious, this rental is really more suited to a couple, rather than a group of four.
Four guests, one bedroom
Price: $207 per night
Book Now
Stunning two-bedroom apartment with access to a heated pool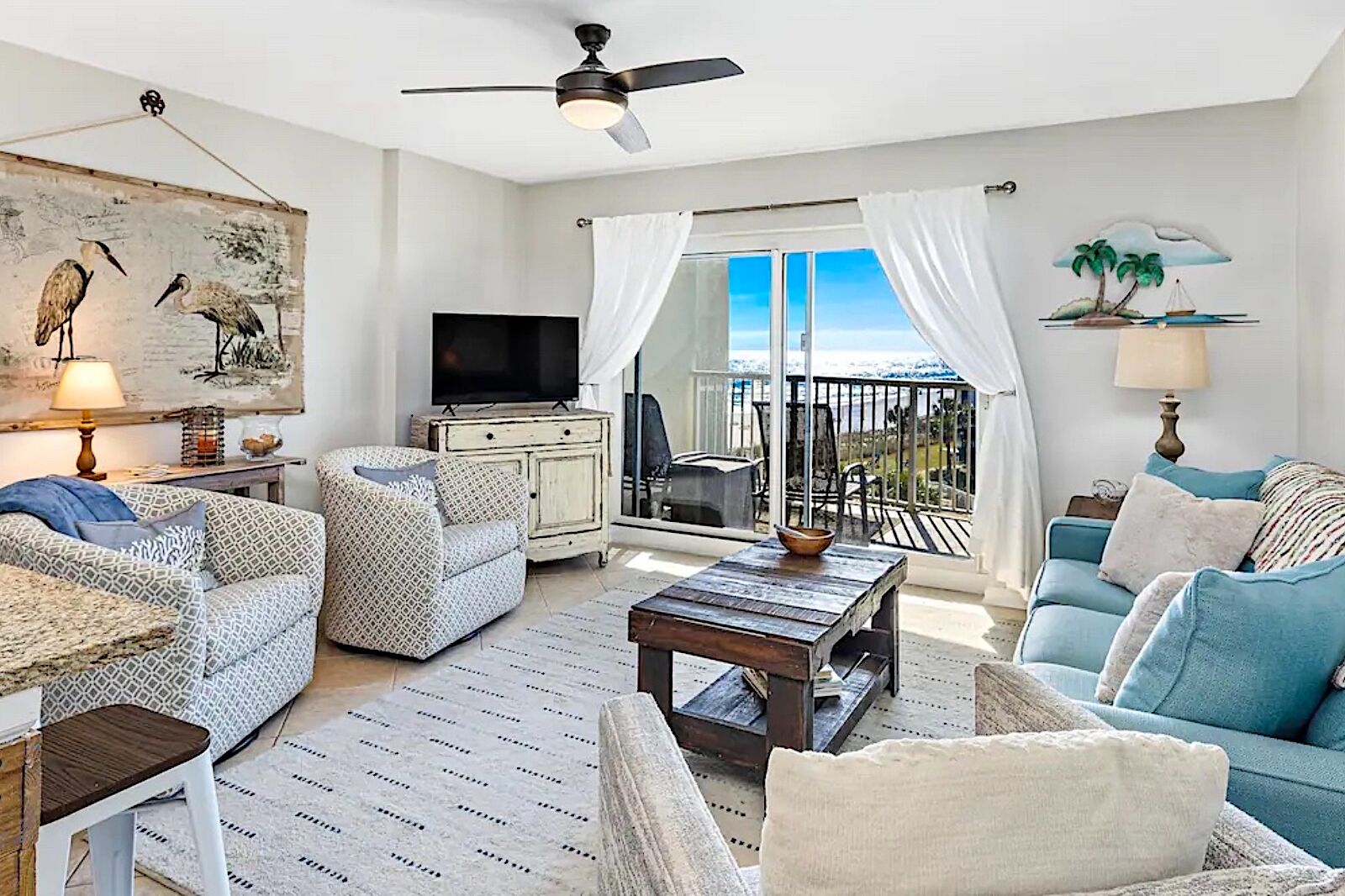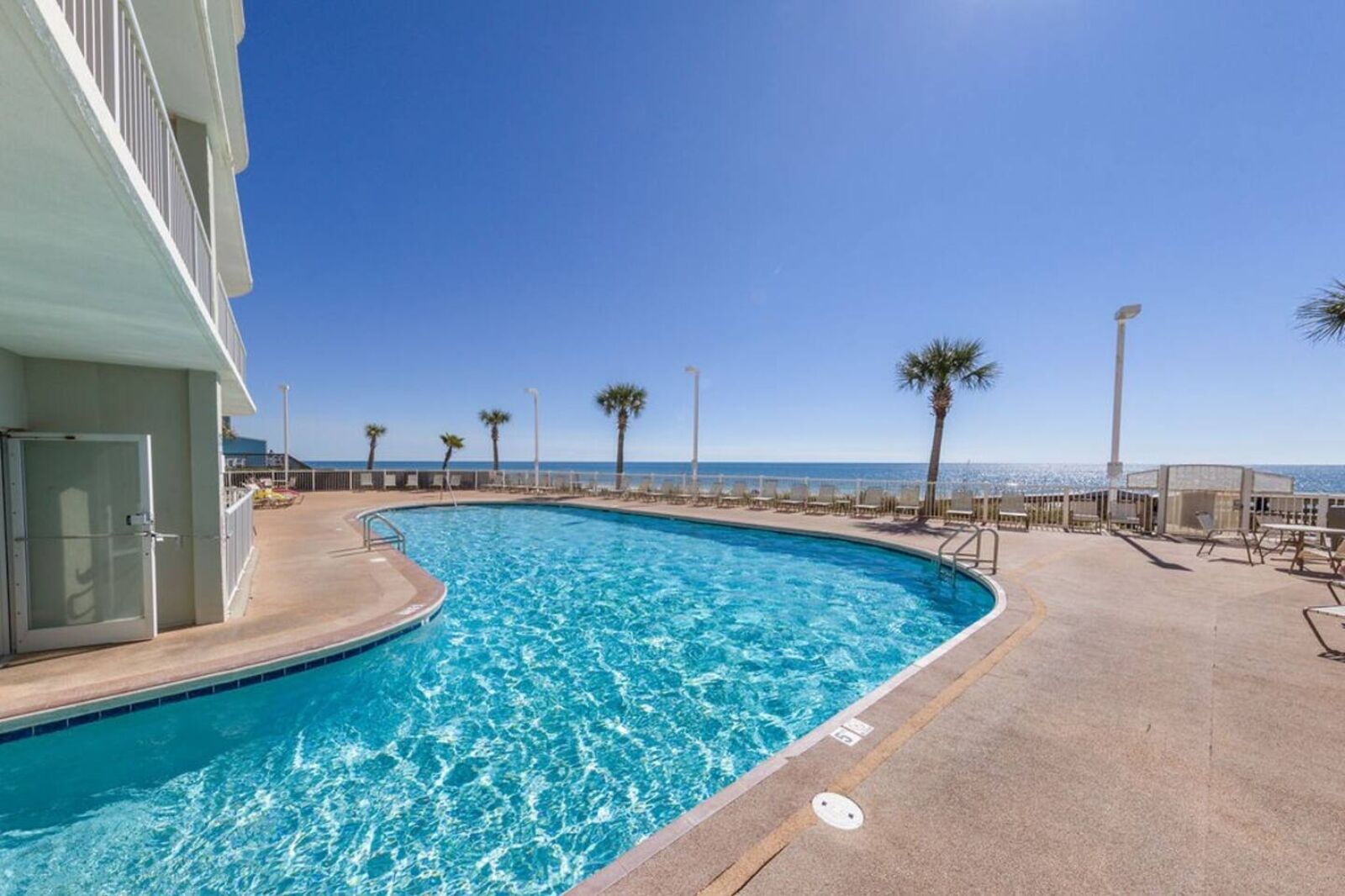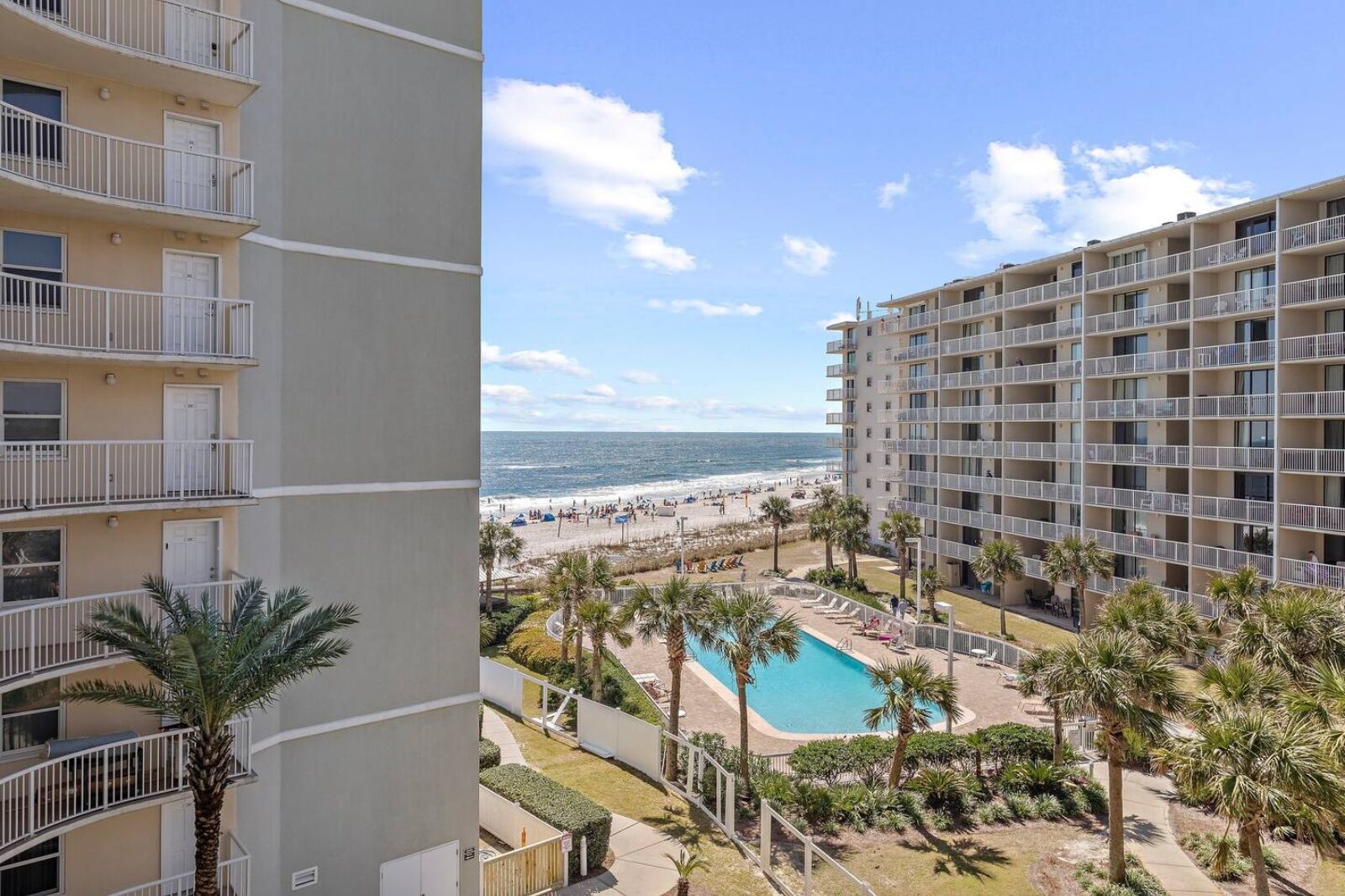 See more photos
This beautifully decorated apartment is conveniently located next to Big Daddy's Arcade and Adventure Island. Perfect for a small family looking for easy access to Orange Beach activities and resort amenities. Like many of the listings, it's situated within a complex that has a heated and outdoor pool, free parking, and little extras like beach chairs and toys an umbrella, and a beach wagon. The kitchen has granite countertops and is fully stocked. There is no mention of high chairs for kids, so if you are booking with little ones in mind, it's worth asking about extra facilities for your family.
Six guests, two bedrooms
Price: $159 per night
Book Now
Second floor beachfront condo
See more photos
This rental is situated in Phonix 8, an upscale Gulf-front condominium located on the sugar-white sands of Orange Beach. The property offers guests access to a variety of amenities, including an outdoor pool, hot tub, and fitness center. Phoenix 8 is also conveniently located near some of the best local spots such as the Flora-Bama restaurant and bar.
The two-bed condo features an oversized balcony with excellent views. The king bedroom is a decent size and the second includes two queen beds with a pullout sofa bed in the living area. Due to the size, this is an excellent option for a close group of friends who want beach access and are looking to spend a lot of time exploring the coast, rather than staying indoors.
Eight guests, two bedrooms
Price: $149 per night
Book Now
One bedroom haven with views of Cotton Bayou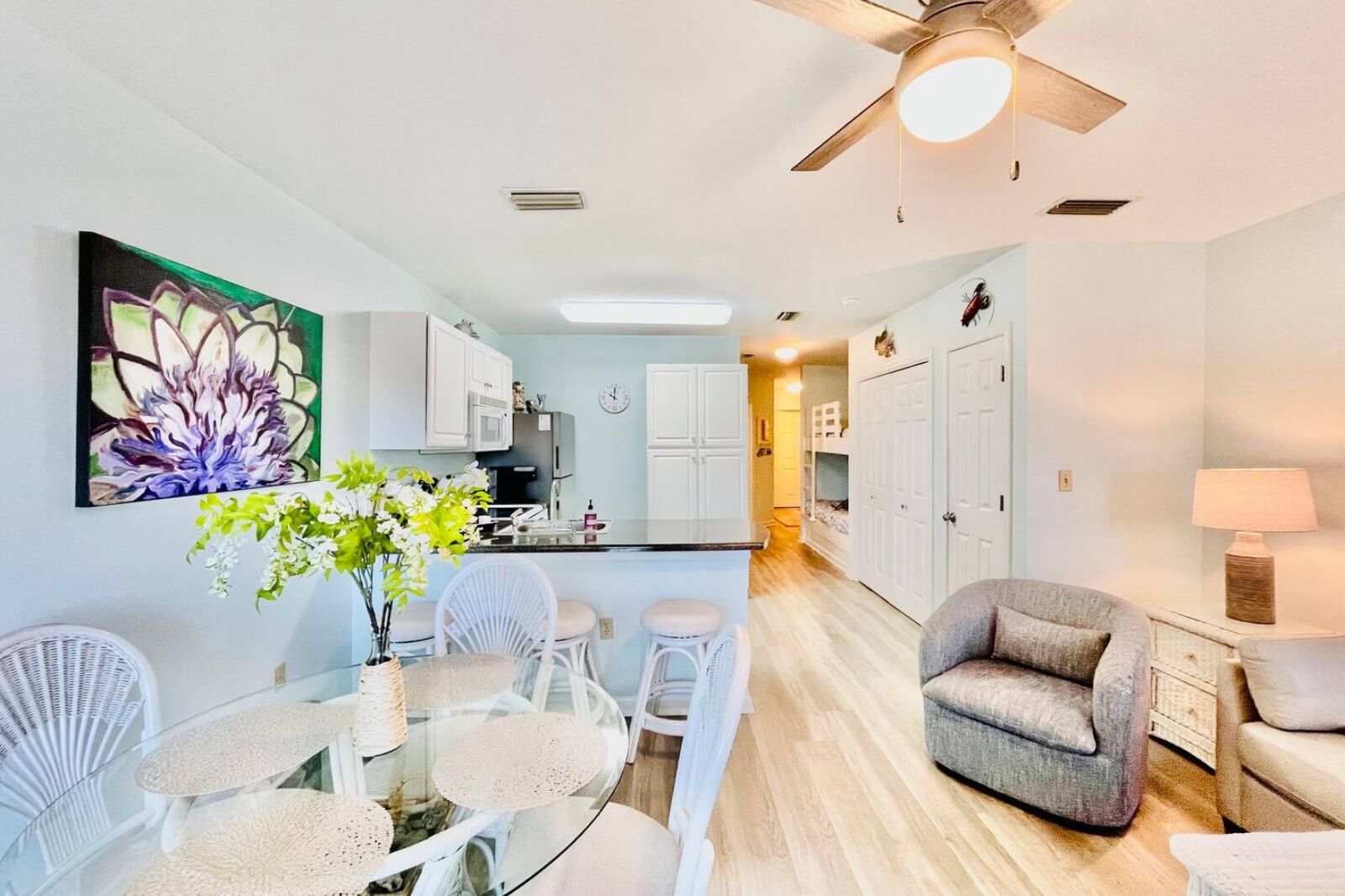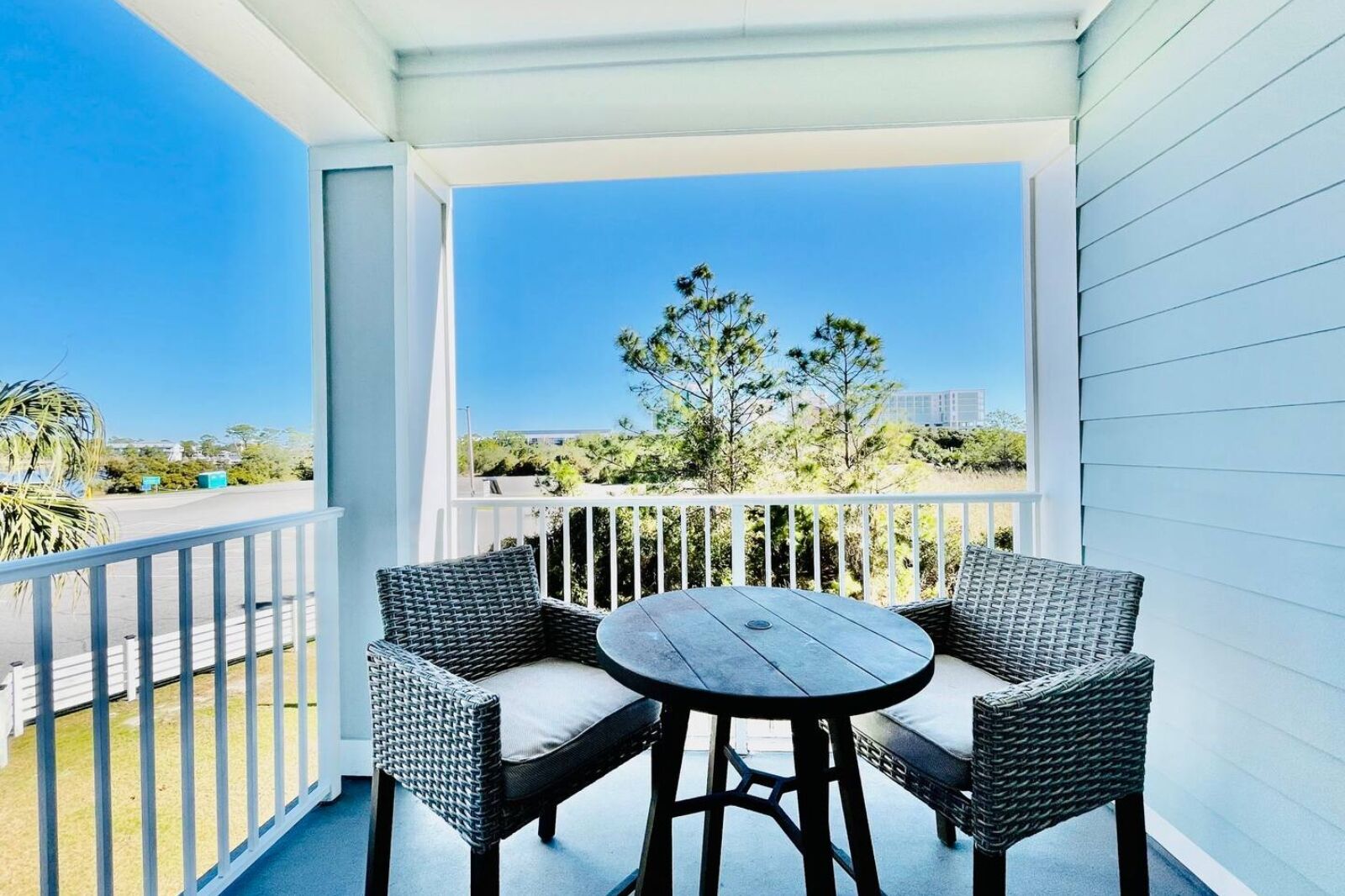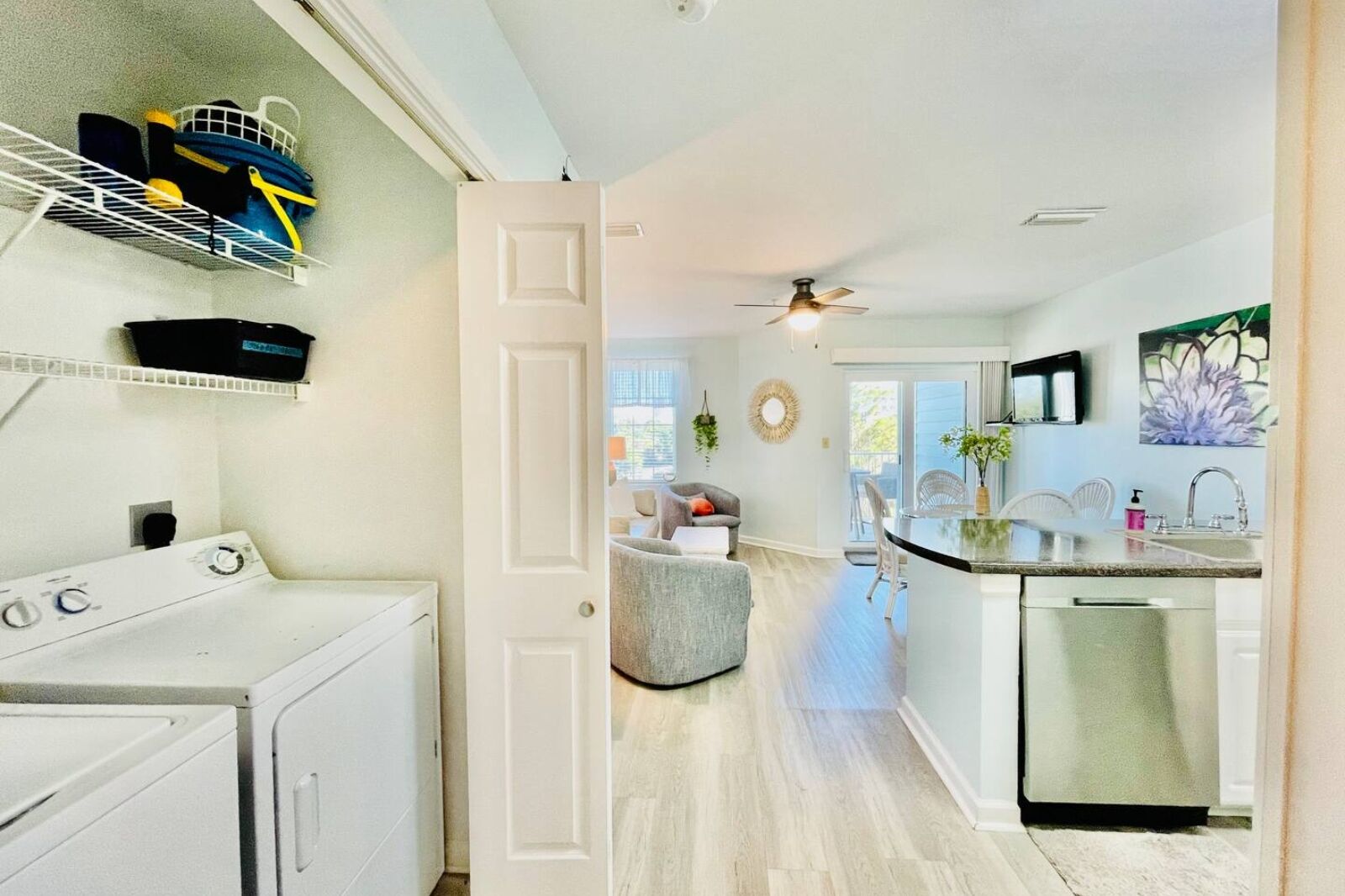 See more photos
Another perfect rental for couples or a solo traveler, this one-bedroom sleeps six (on extra sofa beds) but because of its price point, it's a super option for one or two. It has views over Cotton Bayou, a peaceful small white sand beach, and has direct access to the boat launch. The apartment is also close to Cotton Bayou Trail, which is paved and ideal for those who enjoy running or biking. Shops are within walking distance and the Airbnb gives you access to an outdoor pool, fitness center, grills, and seating under a pergola.
Six guests, one bedroom
Price: $128 per night
Book Now
Secluded Orange Beach condo with oversized balcony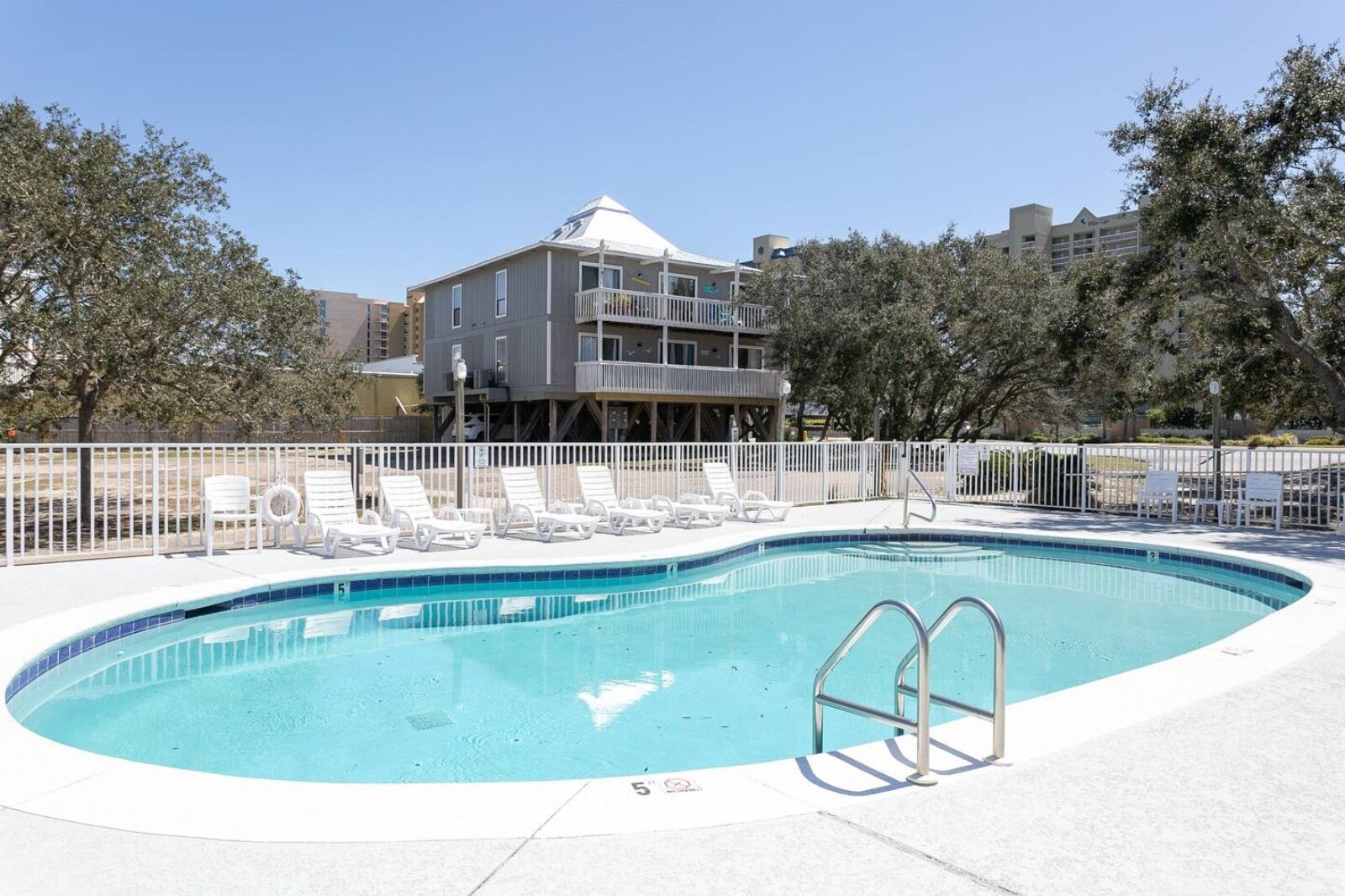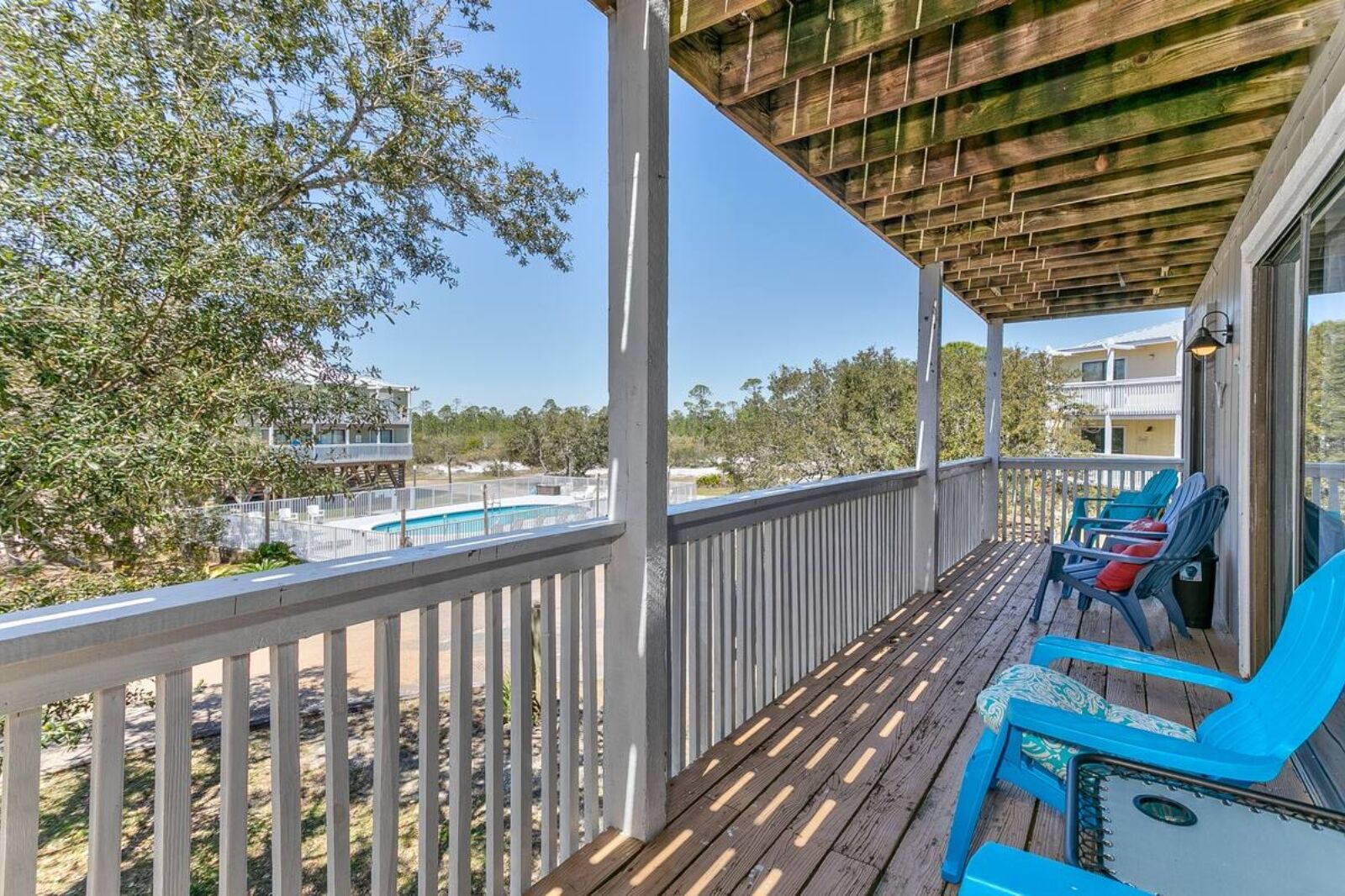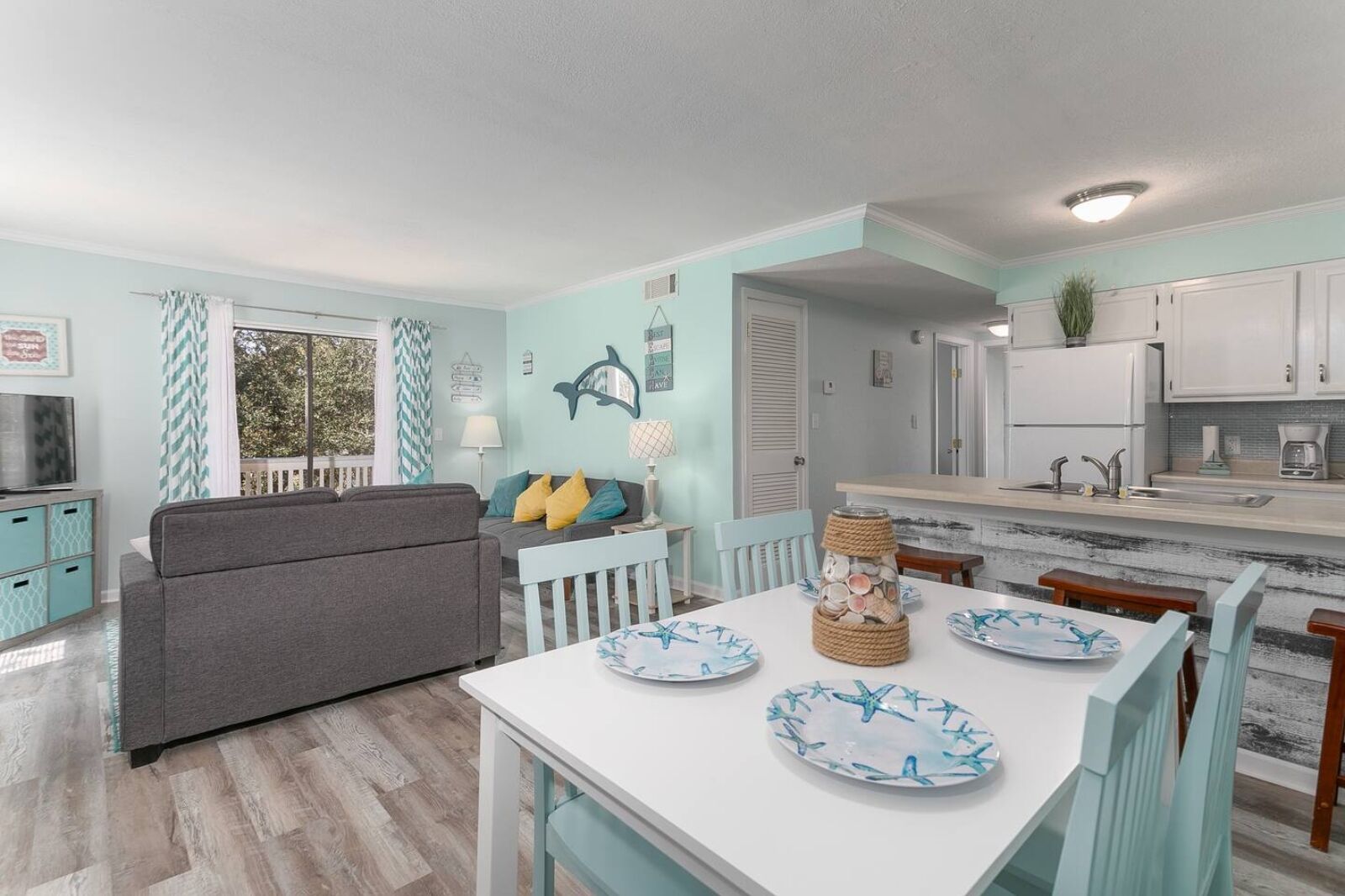 See more photos
This Airbnb is located in Romar Village, which has amenities such as washers and dryers, an outdoor pool, beach access, and is pet friendly. It's a short walk across the road to Romar Beach and there are plenty of kayak or paddleboard rental companies close by for those who enjoy watersports.
Located on the first floor the condo has a master en-suite, a second bedroom with a double, and a sleeper futon in the living area. The balcony overlooks the pool which guests have access to between 8:00 AM and 10:00 PM.
Six guests, two bedrooms
Price: $104 per night
Book Now
What city is closest to Orange Beach?
The city closest to Orange Beach is Gulf Shores, Alabama which is located just 11 miles away. It is also part of Baldwin County and offers a variety of attractions for visitors. Popular activities in Gulf Shores include fishing, sailing, and kayaking on the gulf coast as well as beachfront dining and shopping. Gulf Shores is conveniently situated near Orange Beach, so it's easy to enjoy the best of both cities during your visit. You can even take a day trip to explore nearby Pensacola or Mobile for a different perspective on coastal living.
What did you think of this story?