Portugal
Although Portugal is the closest 'Old World' country to the 'New World', it's surprisingly remained off the heavily trafficked Eurotrip circuits of places like Spain, Italy, France, and the UK. This isn't for a lack of substance, though–Portugal just has this way of rewarding anyone who steps off the beaten path. Some of its best beaches are often a short swim around an Algarve cliff, or down a dirt road that you've just got this feeling about, the same feeling that the Portuguese have always had when facing westward.
It seems only fitting that a country so well-versed in exploration should require a little effort on the part of travelers. You'll find yourself catching your breath after climbing the stairs to Lisbon's Bairro Alto, then smiling as you're caught by the undertow of the steep streets flooded with people. After going the extra mile to Sintra, Porto, or even further to the Azores, a weird sort of historical inversion occurs, where Portugal's not the one doing the exploring any more–it's a world you thought you knew, but have only just now discovered.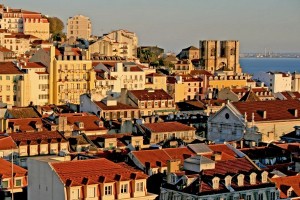 Subscribe to Matador
The best travel articles each week. No spam.
---